A day after two Carnival Cruise Line ships returned to Galveston, the Texas port hosted a rally designed to drive home just how important it is that cruising be allowed to resume.
"We Crashed the Cameras!"
Although the actual event did not begin until Monday afternoon, Sunday saw people gathering on the pier as the Carnival Breeze and Vista sailed into Galveston's port. "I can not begin to [tell you] what it's like to be standing on a ship, as a crew member, watching the crowds cheer," said Carnival's brand ambassador, John Heald.
READ MORE: Two Carnival Cruise Ships Return to Their Home Port
Although he was watching from England, he understood just how emotional the moment was for those on board the ships, having experienced it many times in the past. "To have a situation like [what we saw Sunday] was pretty unique, and it meant so much to the captains and crew members on both ships."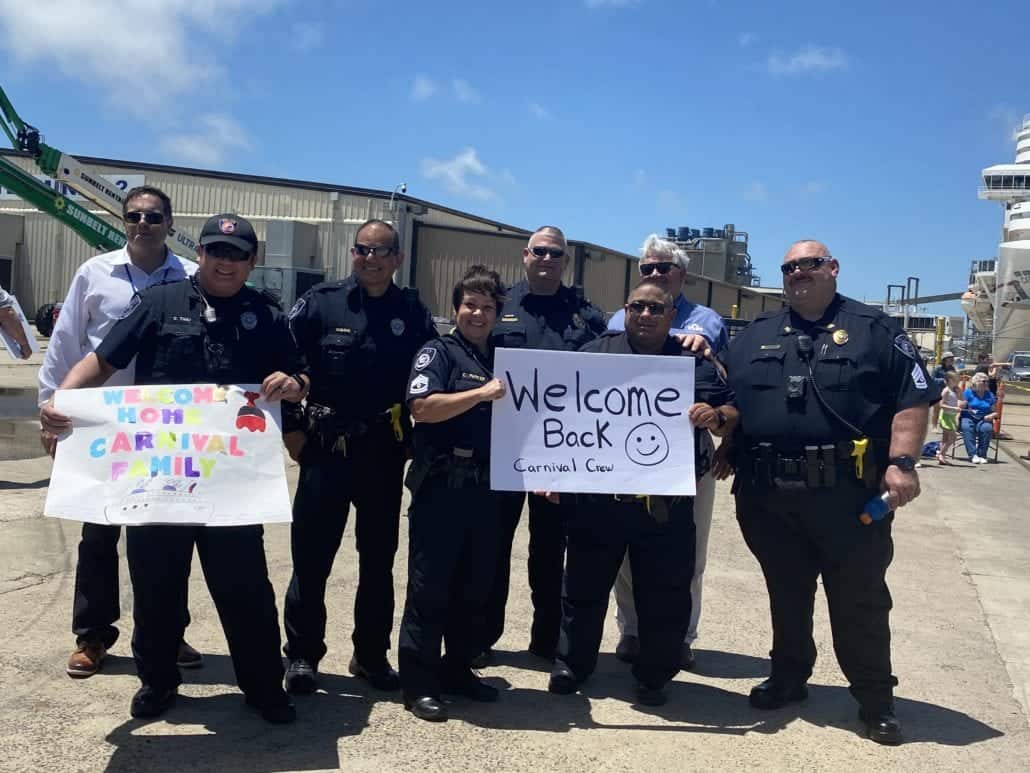 One pair who won't soon forget the day? The couple who apparently got engaged on the pier, with Carnival's arriving ships serving as the perfect backdrop. Heald said that so many people were watching the ships arrive via video feeds from the Port of Galveston, "I think we crashed the camera at one point!"
"Hang in There!"
Monday afternoon's rally saw many speakers, including Carnival Cruise Line president Christine Duffy, Galveston Mayor Dr. Craig Brown, the port's director/CEO Rodger Rees, and others. There was also a video message from Texas Senator John Cornyn.
"It's absolutely critical that we take steps to insure this part of our economy continues to survive and thrive," said the Senator. "The cruise industry helps bring prosperity to the Galveston region, and I'll continue to fight for your needs in the future as our world returns to normal. So hang in there!"
"Today was yet another significant milestone in our efforts to resume cruising in the U.S.," said Carnival President Duffy. "We've said all along that we would like the cruise industry to be given equal treatment of other travel and hospitality companies, and this event sent a strong and unified message that we need to start sailing again."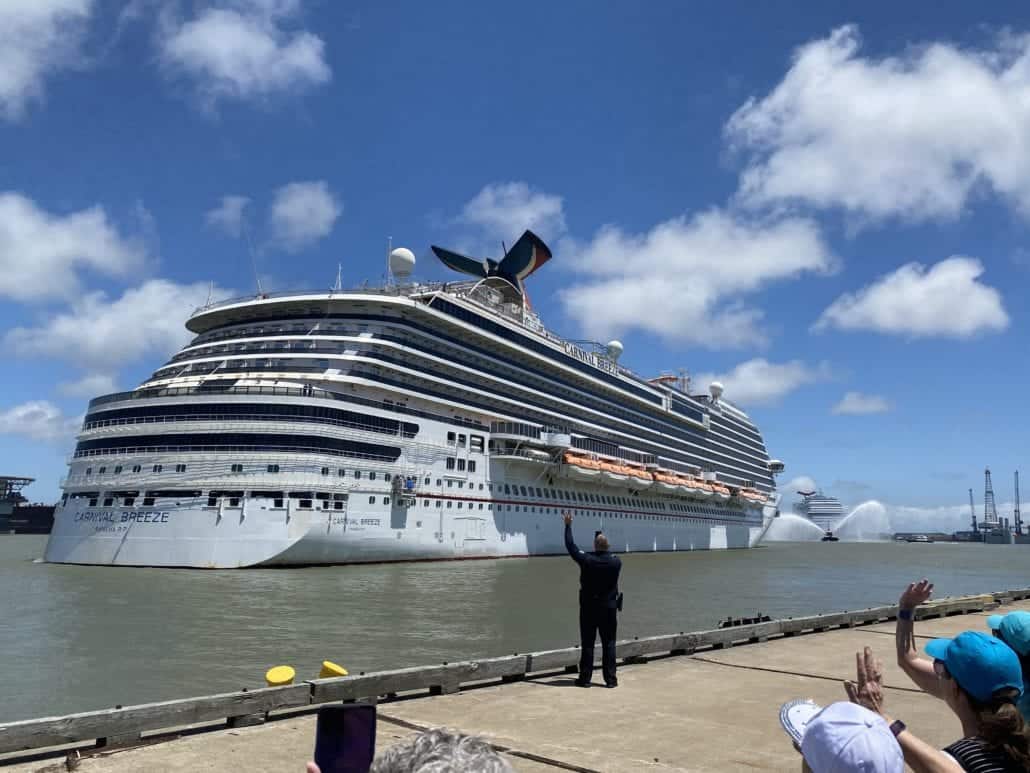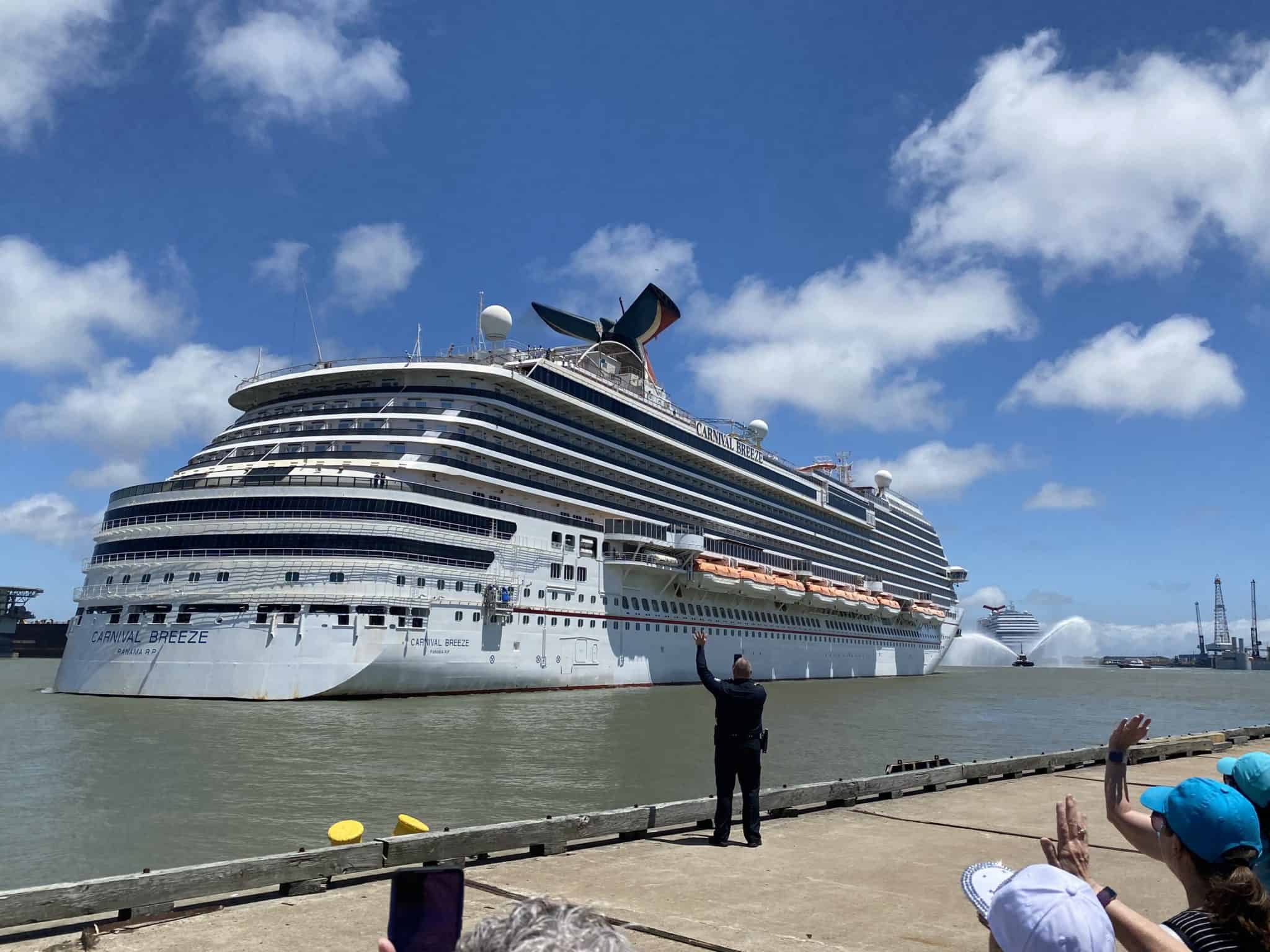 Meanwhile, yet another positive step toward sailings resuming took place only a short distance away, where Carnival Breeze and Carnival Vista crew members were receiving vaccinations from the University of Texas Medical Branch at Galveston.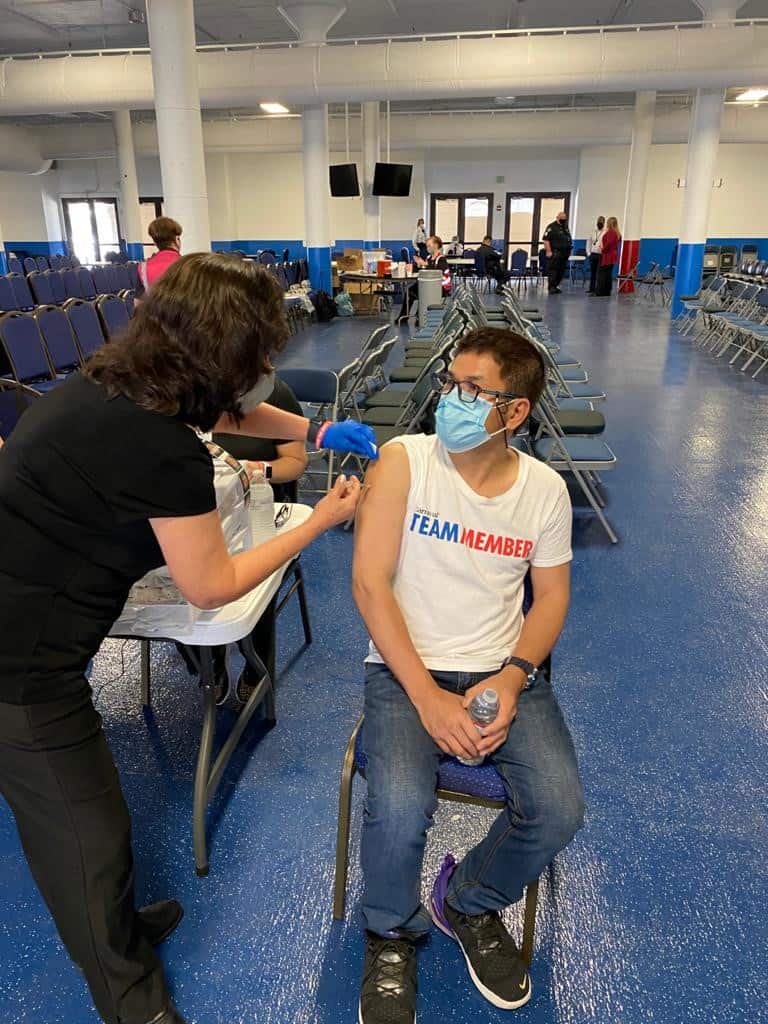 While no official start date has yet been announced, it is hoped that the latest guidance offered by the Centers for Disease Control and Prevention will result in ships being able to welcome passengers aboard by early July.