Beaches in Mexico are receiving an unwelcome visitor as big swaths of seaweed continue to wash up on their shores. The problem is getting so bad that local businesses along the coast are giving refunds if cruisers don't want to spend the day on their beach.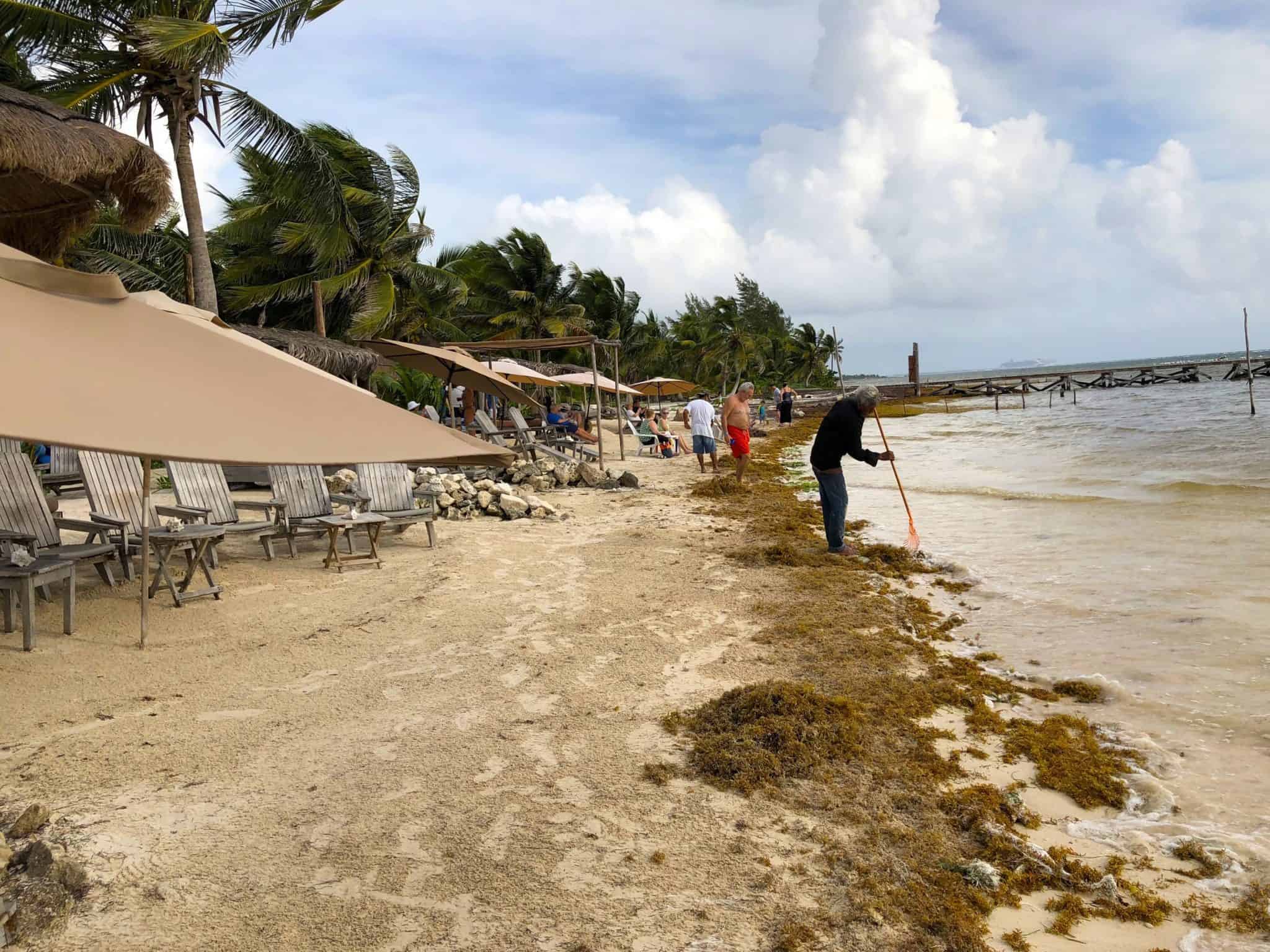 A report published by USA Today said Mexico has spent $17 million to remove over half-million tons of seaweed from its beaches. Mexican officials are working with the Navy to develop seaweed catchers that would prevent the blooms from washing onto the shore.
A Constant Problem For Popular Cruise Resort
The workers at Maya Chan Beach Resort in Costa Maya, Mexico, a popular all-inclusive beach club for cruise guests, continue to fight the problem daily. The company has hired workers to rake the seaweed up as quick as it washes ashore, but even they can't work fast enough.
When a cruise guest who was concerned about the seaweed reached out to Maya Chan, the resort responded, "We currently have little to no seaweed. Please keep in mind this can change [at] a moments notice."
The company went on to say, "We try our best to keep our guests informed of our beach conditions. If we feel like it will affect [sic] your day we will let you know at the port, show you updated pictures and give you an option to cancel or join us."
Maya Chan has a live beach cam set up for guests who'd like to check out the seaweed situation before visiting.
Who is to blame? 
The seaweed problem has been an issue for years but continues to worsen.
No single person is responsible for the blooms of algae sloshing up on the Mexican shores. Oceanographers say that the sargassum looks to be floating west and could be originating from as far east as the coast of Africa. Another theory being tossed around is that nutrients flowing out of the Amazon River because of deforestation have fed the blooms.
Over a half-dozen cruise lines call to Costa Maya on a monthly basis, with sometimes up to 12,000 cruisers per day visiting during the busy season.