It's the nightmare of every cruiser: Being left behind as the cruise ship sets sail without them. And while we all know it happens, what we might not be quite so aware of is what happens next.
How does a ship make the decision to leave someone behind? And when that happens, is the passenger due a refund?
How Cruise Passengers Wind Up Being Left Behind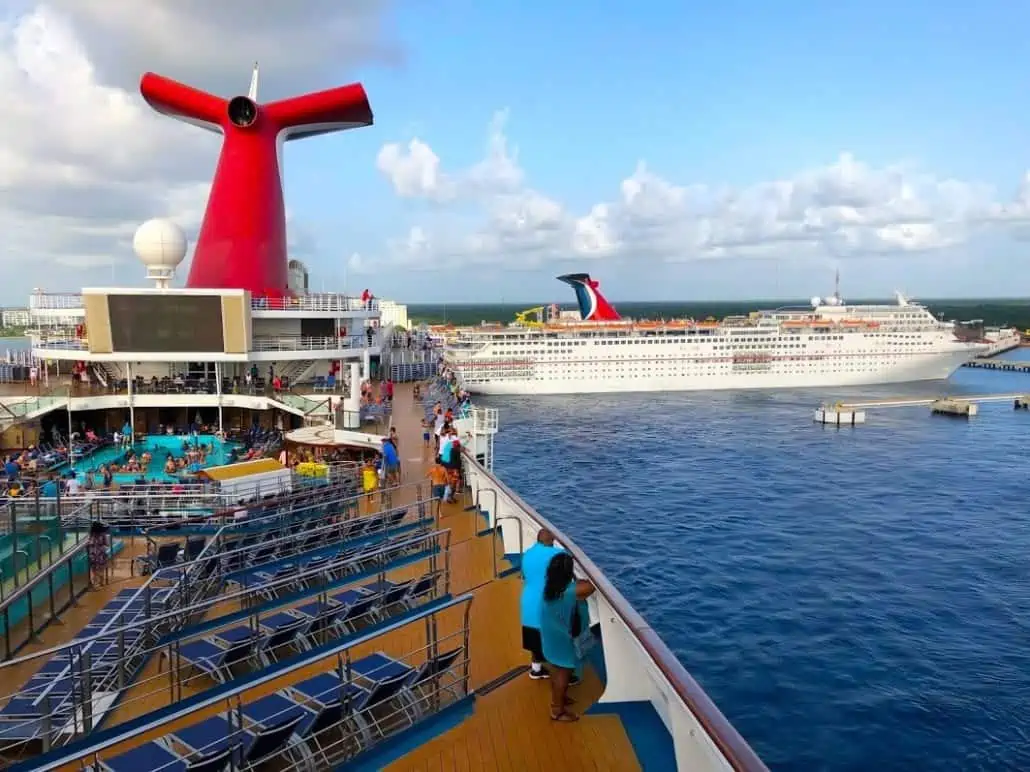 We've all seen them. The "runners," sprinting down the pier to get back to the ship before it leaves the port. Maybe they stayed at Senor Frogs a little too long, or did a little too much shopping. But for whatever reason, they're running late… and flat-out running down that pier as their fellow passengers — usually with drinks in hand — lean over railings or sit on balconies to cheer (and jeer) their progress.
Most of the time, the runners make it back to the ship on time, even if just barely. But every now and then, someone gets left behind. And it's safe to say that when that happens, they aren't exactly happy about the situation.
But it's equally safe to say that this isn't a situation the cruise line is happy about either, as it always results in an unhappy passenger who will no doubt take their complaints to social media and perhaps even the press… even if, in the vast majority of cases, the cruiser is likely to be the one with whom the fault lies.
How To Avoid Being Left Behind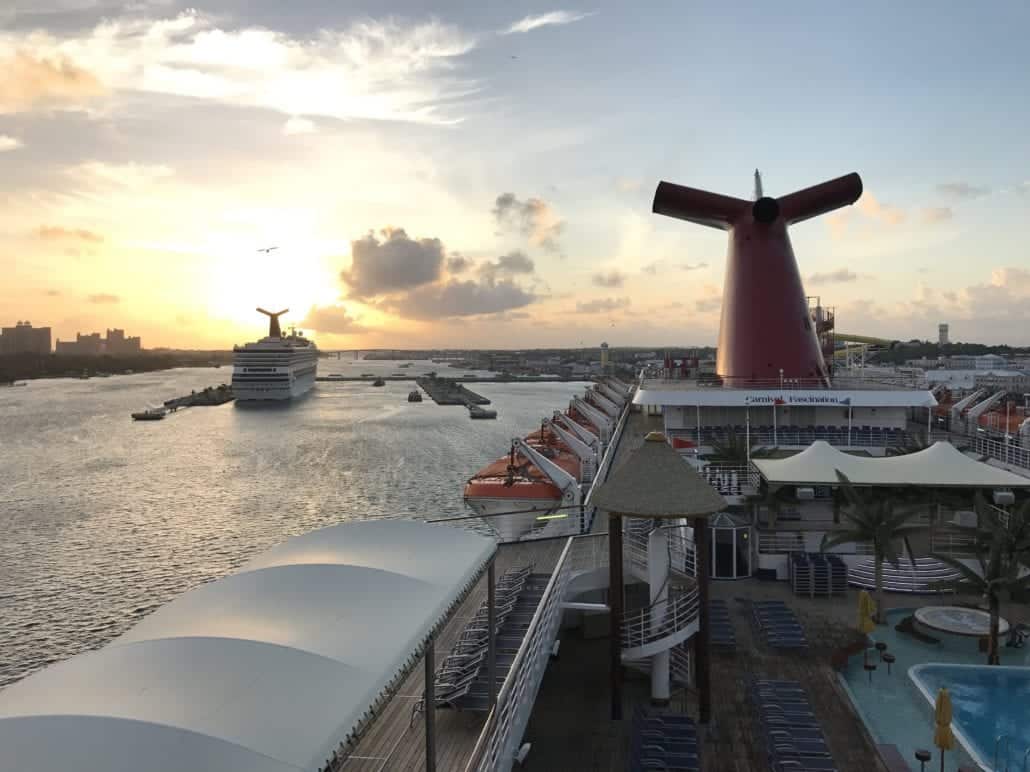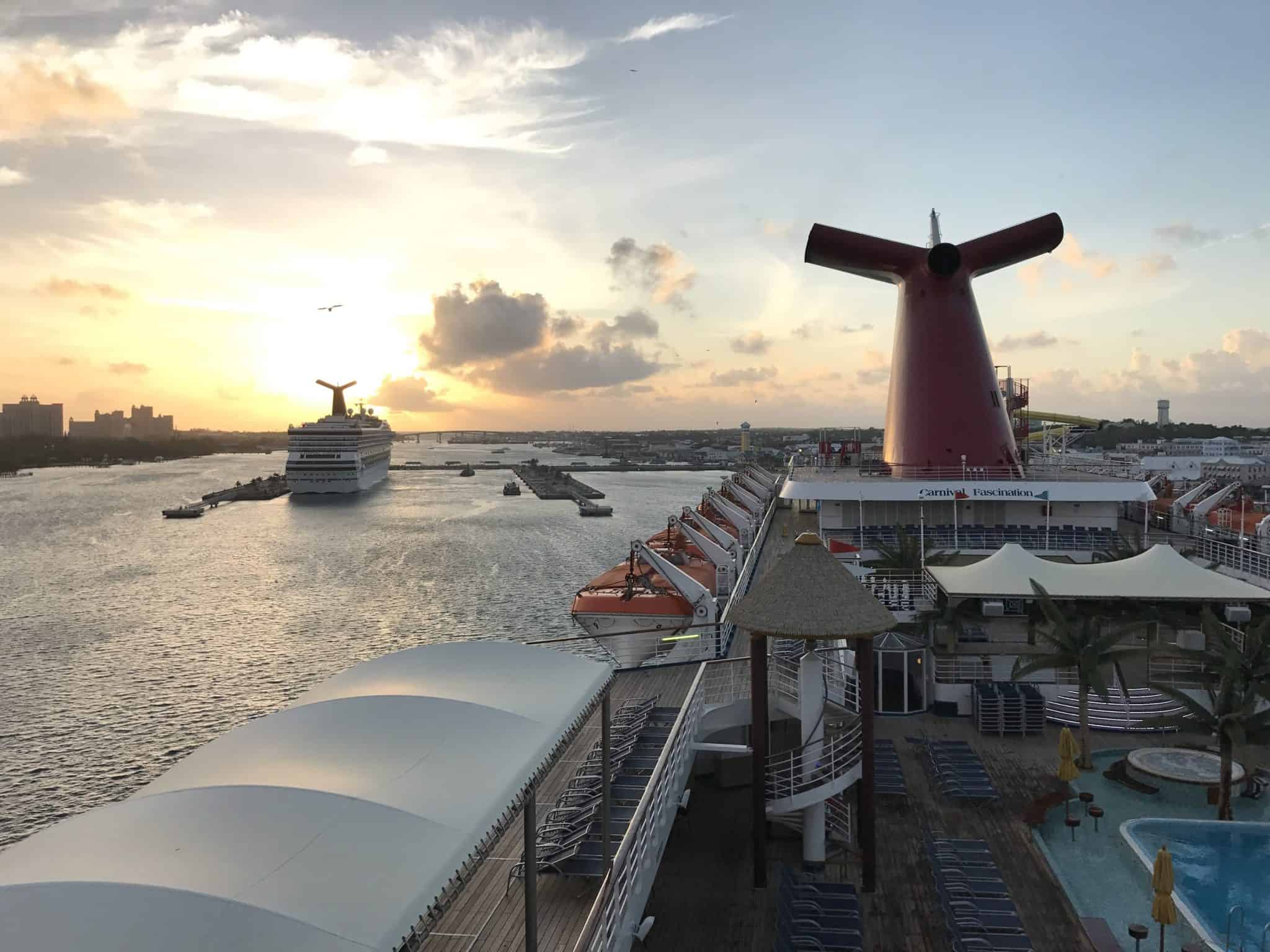 1. Keep an eye on the time. This may sound like pretty basic advice, but you'd be amazed how often people simply lose track of time or don't leave themselves enough time to get back to the ship.
2. Make sure you're on "ship time." When you disembark, announcements will be made as to what time you need to be back on board. Where confusion sometimes sets in is when the port being visited is in a different time zone. Pay attention to whether the ship and the port of call are operating on the same time. Also, make sure that your iPhone or other devices didn't automatically switch to the local time if the ship is not doing so.
3. Book excursions directly through the cruise line. Yes, you'll likely pay more than you would if you booked an excursion independently or through an outside agency. And if you're an experienced traveller or great at time management, go for it.
However, it's worth noting that if for some reason, you are late getting back from an excursion booked through the cruise line, the ship will generally wait.
Why? Because they know where you are. When you book independently, that's not the case.
For all the crew knows, you've found love with a local and decided that you are leaving everything you own behind and living in his hut on the beach from now on (or at least until you sober up).
That said, we freely admit to being gamblers who look for outside excursions in order to both save money and maybe find something a bit more exotic and off the beaten path. So far, we've never wound up running down that pier or being left behind… knock wood! But we know we're taking a risk, and it's one you have to think long and hard about when booking excursions.
What Happens Before The Ship Leaves?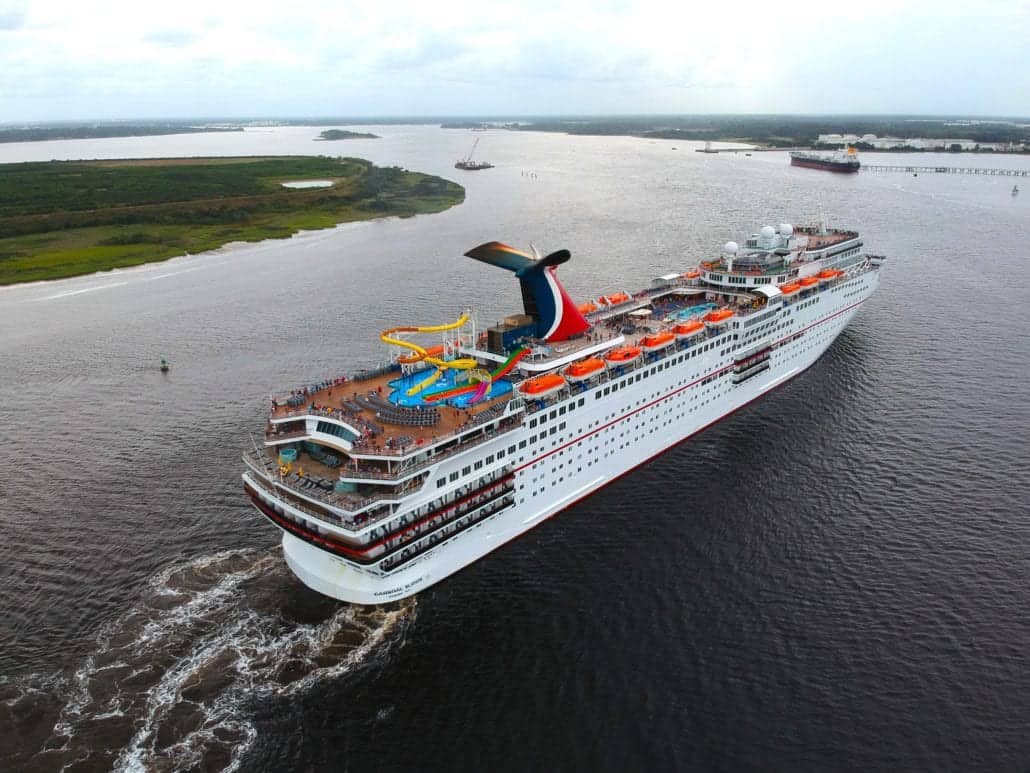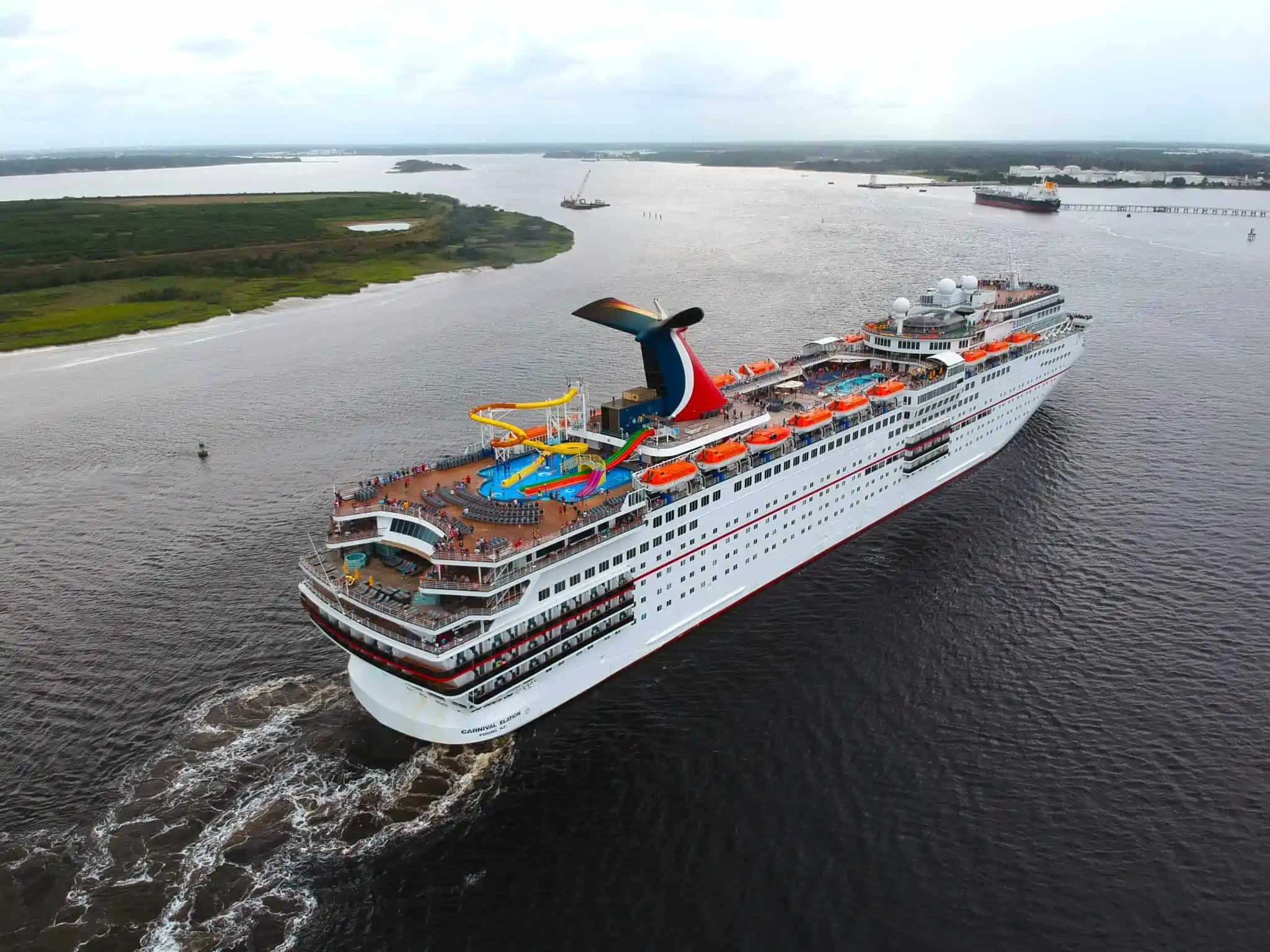 In addressing this topic recently after a Carnival Cruise Line Ship departed a port minus one passenger,  brand ambassador John Heald made it clear that the decision to leave without a cruiser is not made lightly. He also ran through the steps which are taken before the ship pulls anchor and leaves port. While the process varies a bit from line to line, the same basic steps are generally followed.
The procedure followed by Carnival ships, as explained by Heald, are: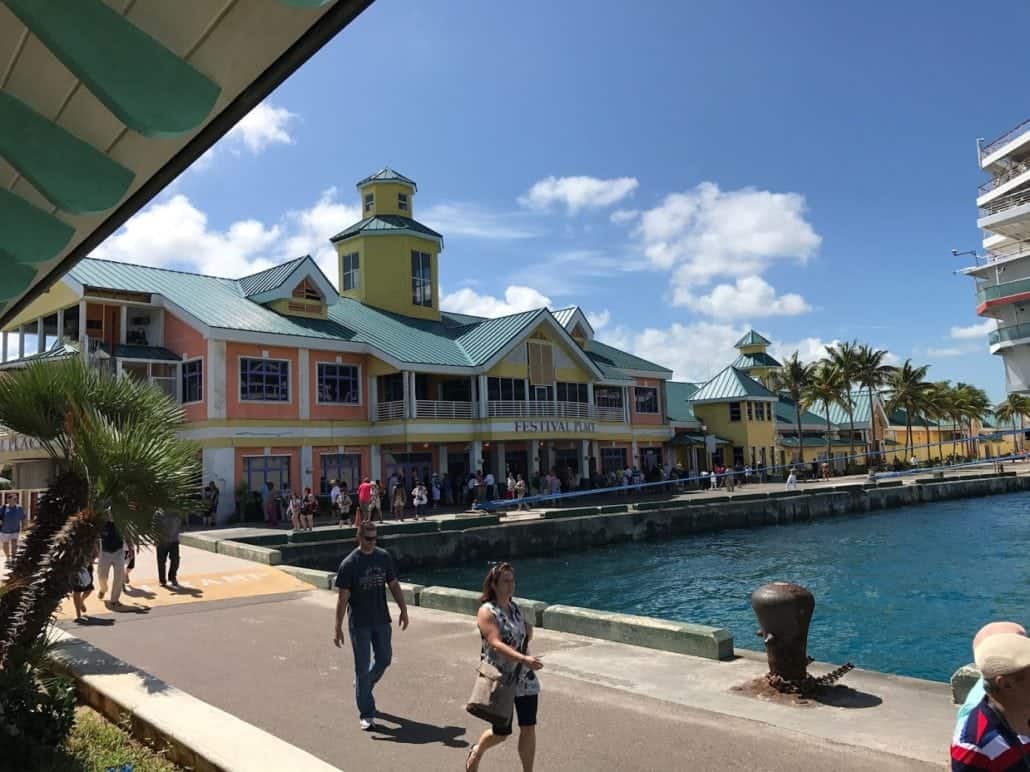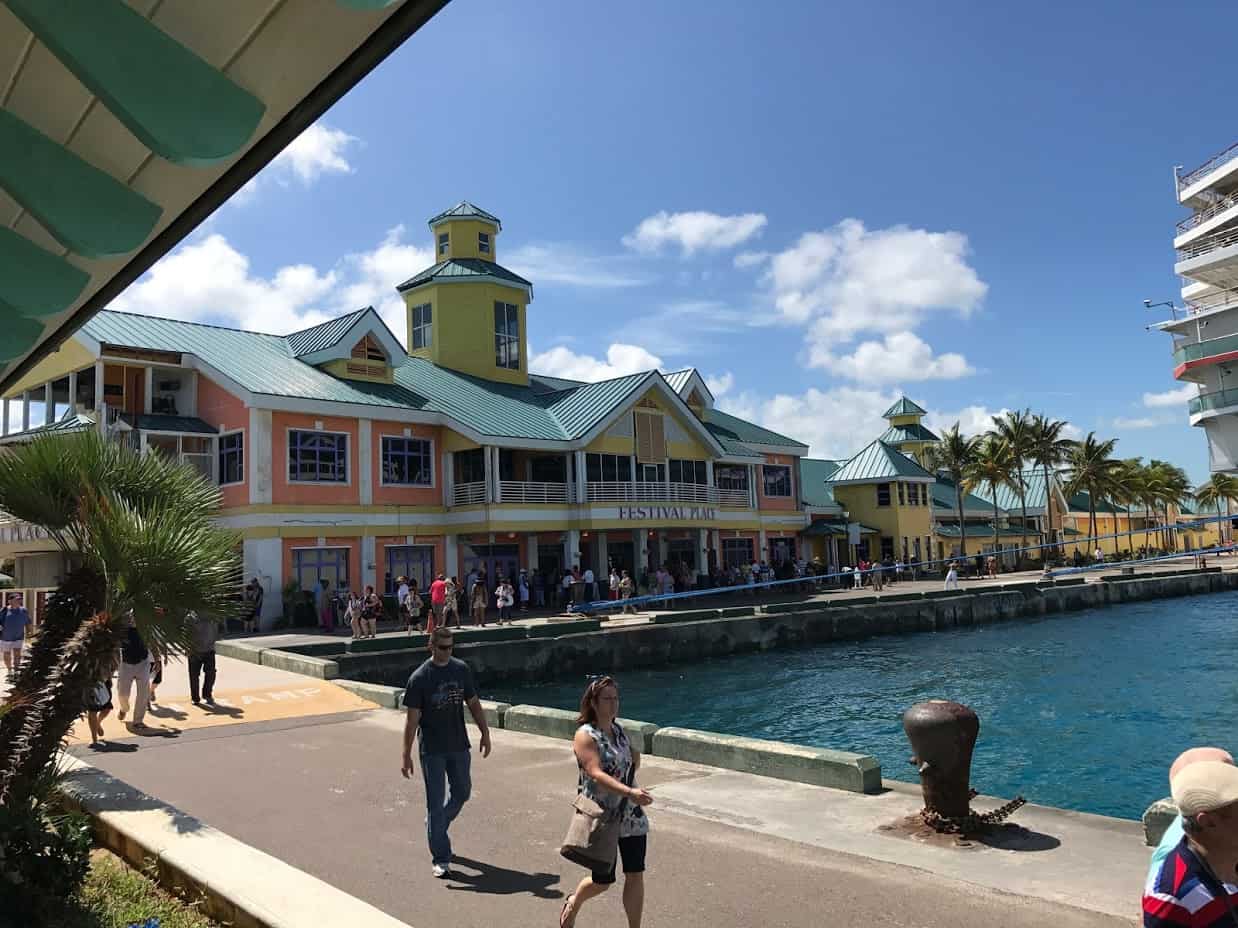 1. The technology used to track which passengers are (and are not) on board is given a quick check.
2. The names of the missing passengers are announced over the ship's PA system "just to see if they are on board," Heald said, "and maybe their card did not register."
3. If there's still no indication that the passenger is on board, a second announcement is made, this time, Heald said, "through the general emergency system." Both these announcements typically ask that the missing passenger or passengers get in touch with the Guest Services desk immediately.
4. If they have a contact telephone number for the passenger, the Guest Services manager will attempt to call it.
5. If at this point there's still no sign of the passenger, that's when things are stepped up a notch. Crew members (including someone from security) will check the cabin to make doubly sure the passenger isn't there. "They will then look through the cabin and see if they can [find] any passports," explained Heald, "and they will also use the one safe master key… to open the safe and retrieve" the passenger's passport if it happens to be inside.
If passports aren't found, it's assumed that the guests have them and/or their official ID with them. But if the documents are found, they're taken to the official ship's agent ("We have one in every port of call," Heald said.). Why? So that the passenger won't be stranded in the port without their documents. Once the ship leaves, the guest has to decide whether to get themselves to the next port of call to rejoin the cruise, or head back to the port from which the cruise originated.
6. Perhaps most important is the caveat which Heald issued: "The guest is responsible for all fees," he said, adding that, "it says this clearly in the cruise documents. The ship agent will help book hotels and flights, but yep, it is costly for sure!"
And then… well, the ship, having waited as long as it could, has no choice but to leave. "None of our captains ever want to leave people behind," Heald declared. "However, he has 3,000 other guests to think of."
Read More: What To Do If Your Cruise Ship Leaves You Behind
Do Cruisers Who Are Left Behind Deserve Refunds?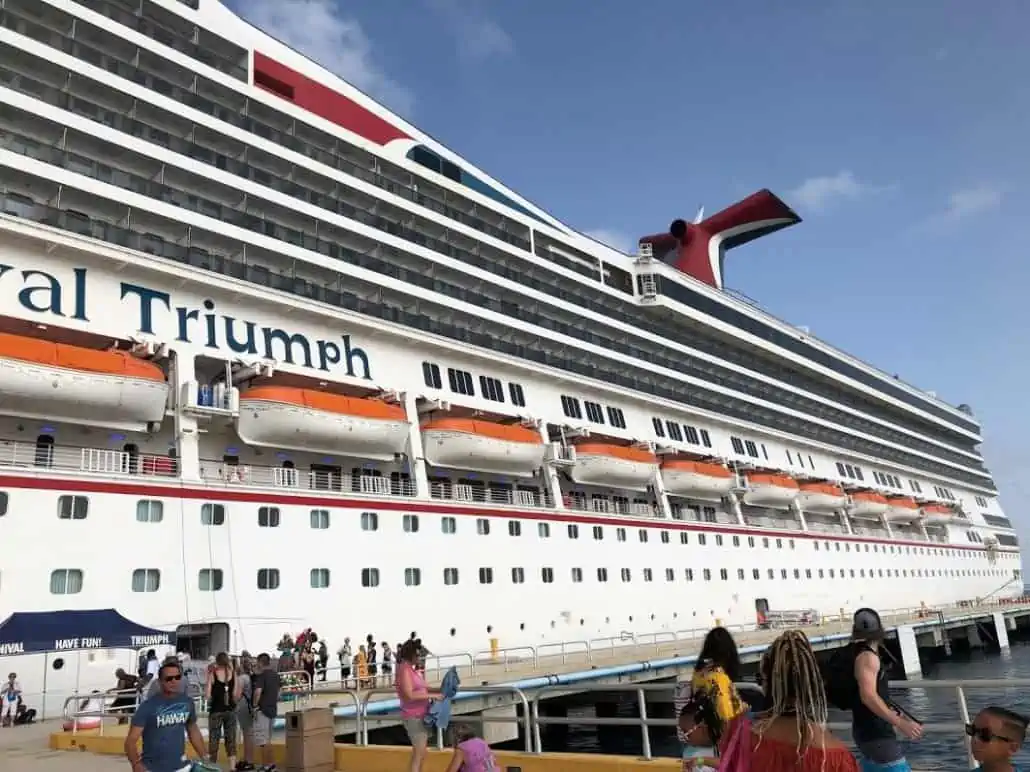 In a nutshell, no… and that fact is pretty specifically addressed in each cruise line's contract. And while few people actually take the time to read the cruise contract, they all agree to its terms before stepping aboard any ship. While each cruise line's contract is slightly different, they all cover the same territory.
For example, Norwegian Cruise Line's basic contract contains the following verbiage regarding passengers being left behind:
"Any Guest who fails to board the vessel one (1) hour prior to departure is at risk of being left at the port of embarkation or port of call. In such event, Carrier shall have the right without notice to depart without the Guest and Guest shall be fully responsible to pay for or indemnify the Carrier from all expenses incurred to rejoin the vessel at the next port or for his/her own return passage, including, but not limited to, government fees or fines, visa fees, subsistence, lodging, airfare, launch fare, car hire or agency fees… Further, in such event, the entire fare shall be deemed fully earned by Carrier and no portion thereof shall be recoverable by Guest."
See that part about "government fees or fines?" That's an important thing to note, because passengers who wind up left behind could incur some of those… and are completely responsible for paying them. The Royal Caribbean cruise contract spells it out thusly:
"Passenger acknowledges that for certain voyages, such as a round-trip voyage commencing in a United States port, the Passenger must complete the entire voyage and that failure to do so may result in a fine or other penalty being assessed by one or more governmental agencies. Passenger hereby agrees to pay any such fine or penalty imposed because Passenger failed to complete the entire voyage and to reimburse Carrier in the event it pays such fine or penalty."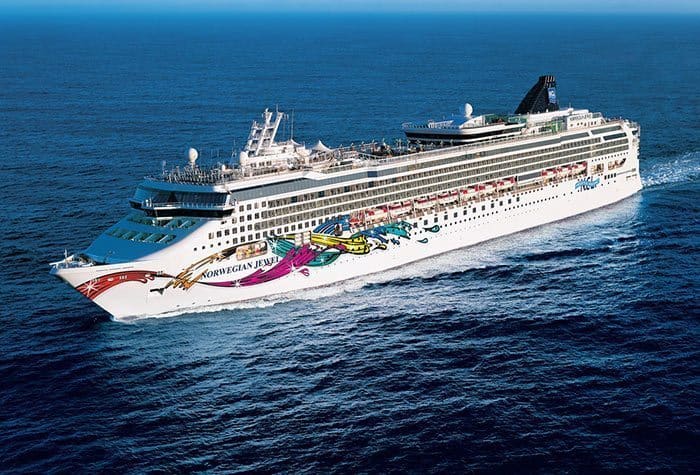 That's right: not only might you be stuck paying fines levied against you by random government agencies, but if the cruise line is hit with fines related to you being left behind… you have to pay those as well.
All of which brings us — at long last — to the moral of this story: Make sure that when the ship pulls away from shore, you're on it. Better to be one of the folks who gets back early and enjoys a relaxing cocktail than the ones running down that pier… and possibly seeing the ship leave without them.
Have you or someone you know ever missed the ship and been left behind?