Photos released by the group expected to have the winning bid refurbishing the Nassau, Bahamas cruise port offer an early glimpse into what the pier area might ultimately look like — and what entertainment it will offer — once the project is completed.
What Will The "New" Port Nassau Look Like?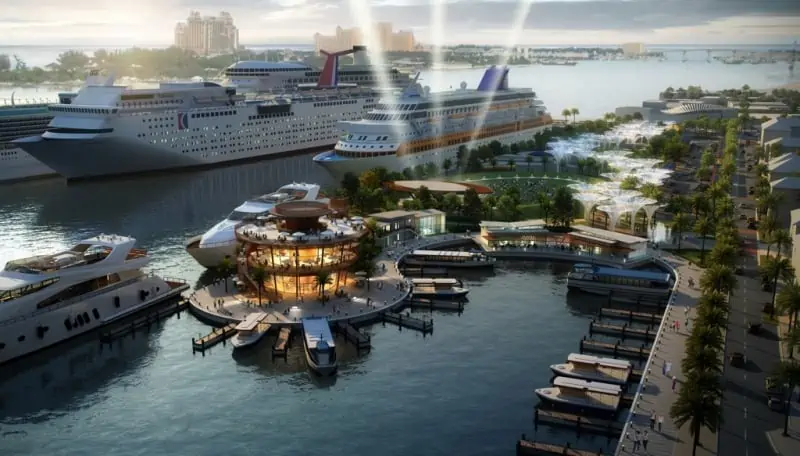 According to Global Ports Holding, their vision for Nassau includes open-air, upscale restaurants; architecture designed to "make Nassau iconic as a port destination"; spaces which offer shade by day before transforming at night; trams to transport passengers from their ships to the shopping areas; kiosks for local vendors; an open-air theater featuring local and international performers; and various nighttime activities which they hope will convince ships to remain in port longer so that passengers can experience all the port will have to offer.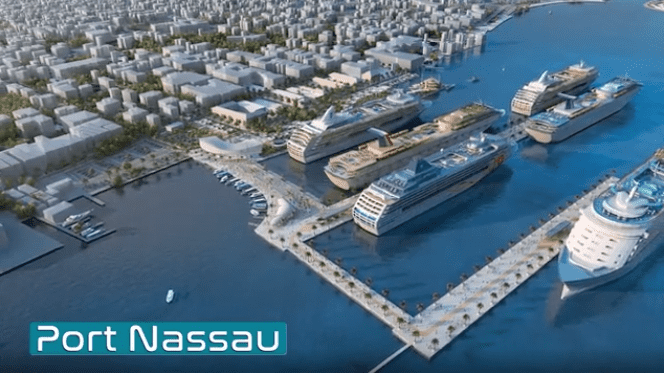 Perhaps most important of all, the new vision for Nassau involves making a much better first impression than does the current port, promising "lush landscape features and a fantastic, modern waterfront to rival any anywhere."
"Gone," it promises, "are the foreboding gates that make the port feel closed in and discourage passengers from entering downtown," replaced instead with pathways through a park-like setting which will encourage them to visit Bay Street, downtown Nassau, and the straw market. The proposal also says that Bay Street and the surrounding areas will be revitalized as part of the enhanced port design.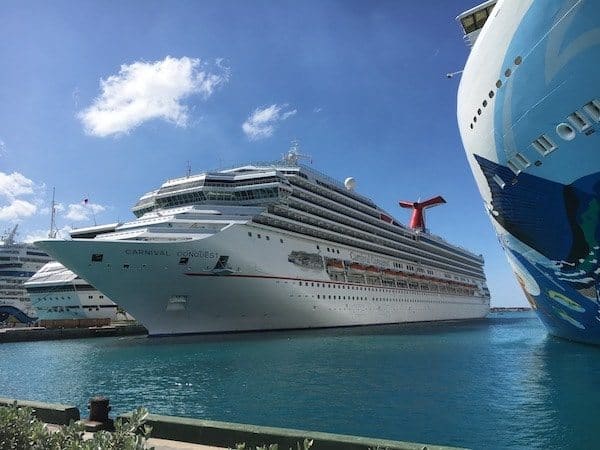 "Sometimes," says the video's voiceover, "it takes a true transformation for a place to reach its destiny. For Nassau, the time for transformation is now." It goes on to point out that for GPH, "managing cruise tourism is all we do… and we do it very well. Clean, modern ports built and managed with passengers in mind and hand in hand with each partner that has become our partner."
Among the ports they currently manage are ones located in destinations as diverse as Singapore, Barcelona, Lisbon, and Havana. The video goes on to say that locals — "who will be the beneficiaries of this project " — will play an important role. As for passengers, "the minute they arrive," says the video, "they'll know this is not like any other port they've ever visited."
You can watch the video here.
Colin Murphy, GPH's Head of Business Development adds, "We want to make Nassau a port where people really want to come to again. And if we can create a fantastic experience, and people want to come, then that's going to improve demand for the cruise lines."
Once the project — expected to take about two years — is completed, Bahamian tourism minister Dionisio D'Aguilar hopes to see much more money flowing out of cruiser's pockets and into local cash registers. With current per capita passenger spending coming in at between $70 and $100, he told local media that they would "like to increase that 20-30 percent or even higher."
Another goal? Getting crew members to come off the ship and spend money as opposed to "[talking] down the destination."
What do you think of the plan for Nassau?