Wondering where your favorite Holland America Line ships will go during their month-long voluntary suspension of sailings?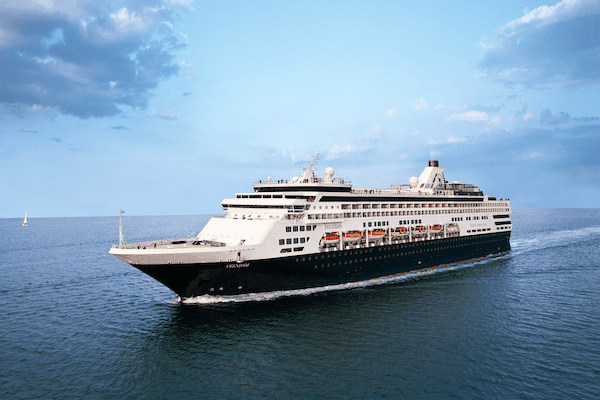 On March 13, Holland America Line joined all the other major cruise lines in suspending sailings for 30 days. Ever since, we've been inundated with messages from people wanting to know where the ships will be going during this temporary hiatus.
Some asked about the fleet as a whole, out of general curiosity, while others were more interested in specific ships.
READ MORE: Where Carnival Ships Will Go During Voluntary Suspension
For information on exactly where the ships will be spending their time until April 15, when sailings are expected to resume, check out the list below.
We've alphabetized the list by ship name, as opposed to port, so you can find the one you're interested in as easily as possible.
Where Your Favorite Holland America Line Ship Will Spend The Next Month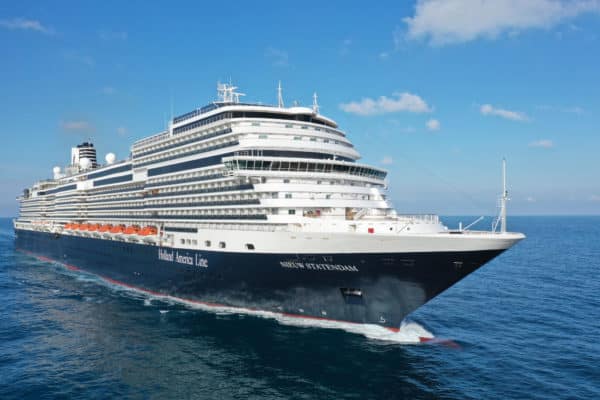 Amsterdam: received permission to disembark Grand World Voyage guests in Fremantle, AUS for flights homes. Amsterdam will now arrive one day earlier, 3/21 around 8:00 a.m. local time.
Eurodam: Puerto Vallarta, Mexico
Koningsdam: Bridgetown, Barbados
Maasdam: Enroute to Honolulu for provisions; final destination unknown
Nieuw Amsterdam: Anchored in the Bahamas
Nieuw Statendam: Anchored off the coast of the Bahamas
Noordam: Anchored off the coast of Auckland, New Zealand
Oosterdam: Cabo San Lucas, Mexico
Rotterdam: Puerto Vallarta, Mexico
Veendam: Anchored in the Bahamas
Volendam: Anchored in the Bahamas
Westerdam: Enroute to San Diego; final destination unknown
Zaandam: The ship is sailing to Valparaiso, Chile, for a service call 3/20 to take on fuel & provisions. It will depart that evening and continue north
Zuiderdam: Anchored in the Bahamas
Updated: March 20, 2020 7:27 a.m. EDT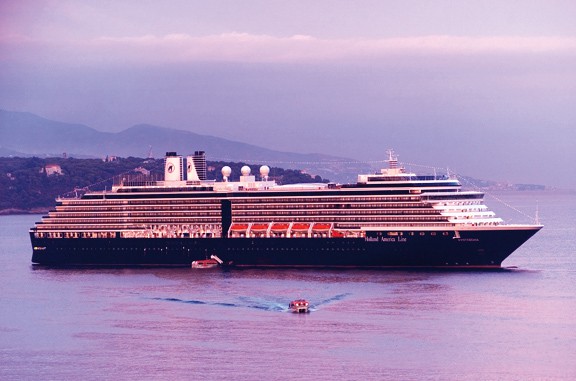 In a few of the cases, the ships are still at sea. We've indicated where they're expected to ultimately wind up, if we know. And of course, ships may be relocated at any time if operational needs change.
This article will be updated as information becomes available.