As tends to happen in situations like this, Tropical Storm Dorian is impacting the itineraries of numerous cruise ships. If you or someone you know is worried about whether they'll see an itinerary change during an upcoming cruise, check back here regularly. We will update this story as new details become available over the coming days, adding the most recent itinerary changes and updates on the situation to the top of this story.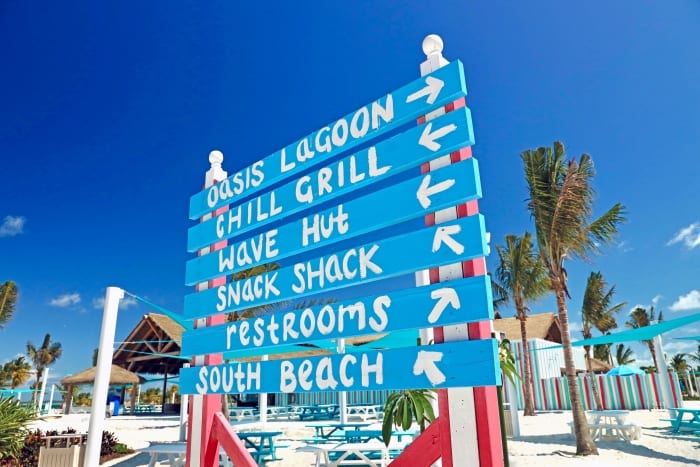 CocoCay and Great Stirrup Cay Temporarily Closed
In a tweet late Tuesday evening, Royal Caribbean International's official meteorologist, James Van Fleet, confirmed rumors that had been circulating on several message boards. "Yes, it's true," the tweet read in part. "We're closing #CocoCay starting [Wednesday]. Our CocoCay Team is made up of over 400 Bahamian locals and they need to evacuate to care for their families and secure their homes out of caution. Further details are in your stateroom letters."
And on Thursday morning, Norwegian Cruise Line sent out the following message via their Twitter feed: "The safety and security of our guests and crew is always our top priority. Due to Hurricane Dorian in the Caribbean, we have cancelled calls to Great Stirrup Cay for Norwegian Sky on August 30, 2019 and Norwegian Sun on August 31, 2019. We are closely monitoring the storm and will communicate any additional itinerary modifications as they become available."
More Carnival Cruise Ships Make Itinerary Changes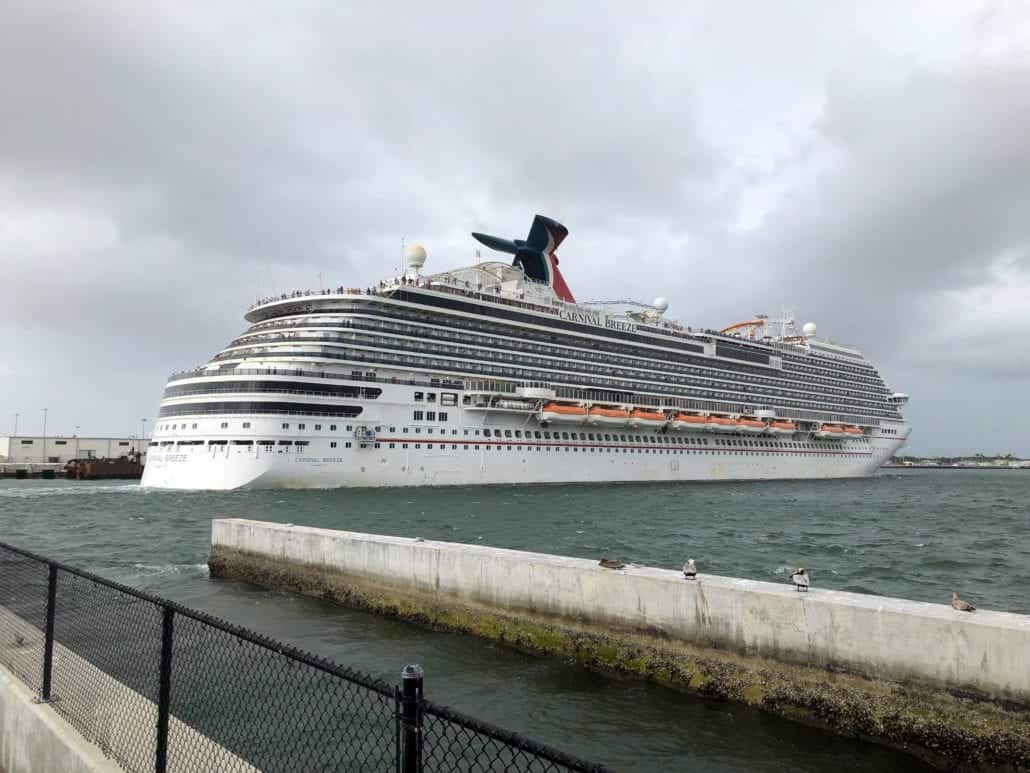 Carnival Cruise Line confirmed to Cruise Radio that several of their ships would experience relatively minor itinerary changes because of Dorian. The modifications were made "in order to avoid the current path of… and remain a safe distance from the storm," the statement read in part. "Our Fleet Operations Center continues to monitor the storm and will make any adjustments as needed, as the safety of our guests and crew is our No. 1 priority."
READ MORE: Carnival Updates Hurricane Dorian Itinerary Changes
The impacted ships were the current sailings of both the Carnival Breeze and the Carnival Sunrise. In the case of the Breeze, the ship will wind up skipping San Juan to spend the day at sea. The Carnival Sunrise, meanwhile, is slated to make all of the stops on her itinerary, but in a different order.
On Wednesday afternoon, Carnival Magic's itinerary was also altered slightly. The ship will now spend Thursday, August 29th at sea (as opposed to Amber Cove) and Friday, August 30th visiting Nassau (as opposed to being at sea) before returning to Fort Lauderdale on Saturday, August 31.
The August 31st sailing of the Carnival Sensation out of Miami will also see alterations being made to its itinerary. In that case, the ship will basically reverse its itinerary. Originally slated to sail to Nassau, Half Moon Cay and Grand Turk before enjoying a final fun day at sea, the ship will now spend a day at sea before hitting Grand Turk, Half Moon Cay and Nassau.
Disney Cruise Line Itinerary Changes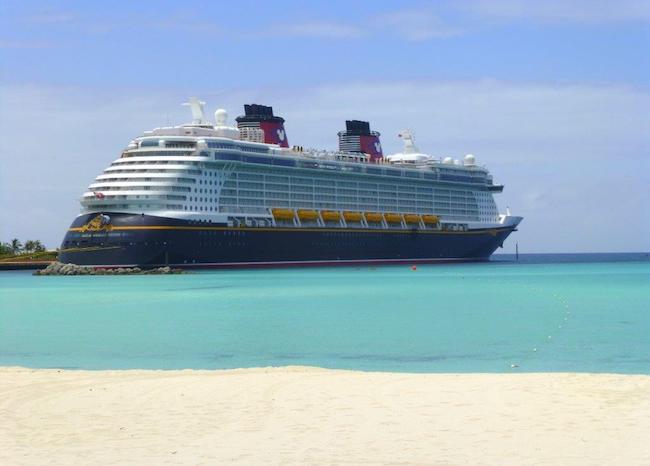 Disney Cruise Line announced that the current sailing of the Disney Fantasy would exchange its originally scheduled Eastern Caribbean itinerary for one sailing the Western Itinerary in order to avoid the wrath of Tropical Storm Dorian. As a result, the ship will be stopping at Grand Cayman and Cozumel as opposed to Tortola and St. Thomas. Despite this change, they were hoping to call on Castaway Cay — the line's very popular private destination — on Friday, August 30th.
The Disney Dream was slated to depart on a 3-day sailing on Friday, August 30th out of Port Canaveral, but guests are being told it will instead do a 5-day itinerary… at no extra cost to them! Guests not wanting to sail are being given the option of rebooking at a later date without paying a change fee.
On the other hand, the next sailing of the Dream will be shortened, departing Port Canaveral on Wednesday September 4th, visiting Castaway Cay (weather permitting) on Thursday, September 5th, and returning to Port Canaveral on Friday, September 6th. Guests opting to remain on the shortened sailing will receive a 50 percent credit as well as $250 on board credit per stateroom.
Royal Caribbean International Announces Three Itinerary Changes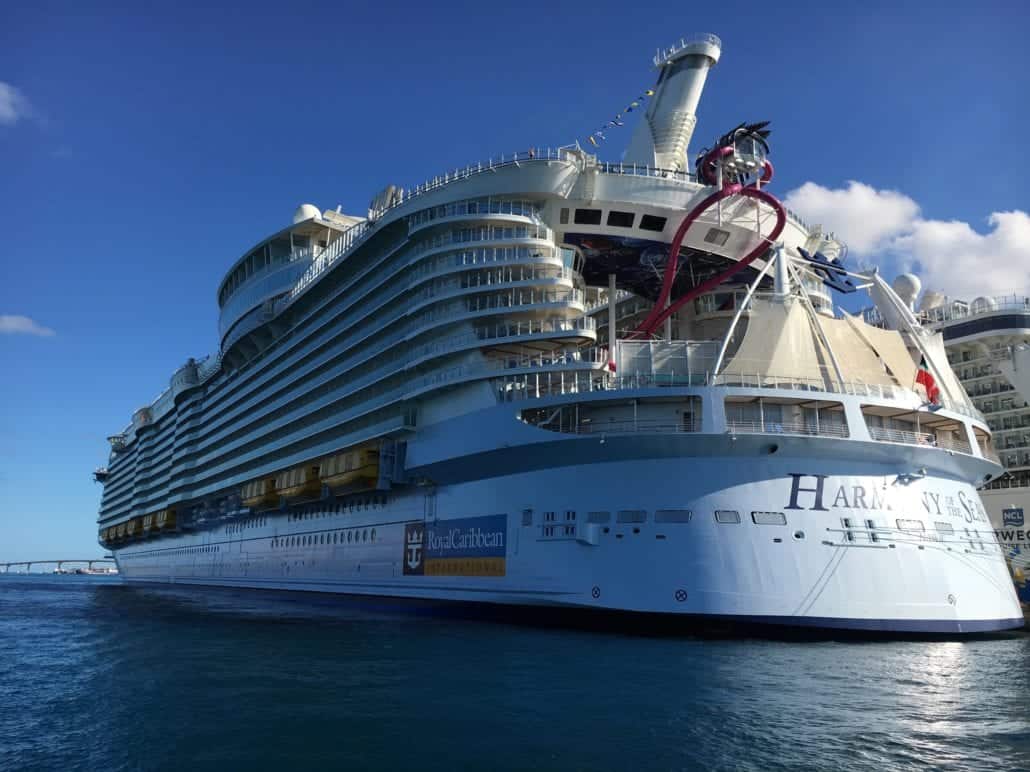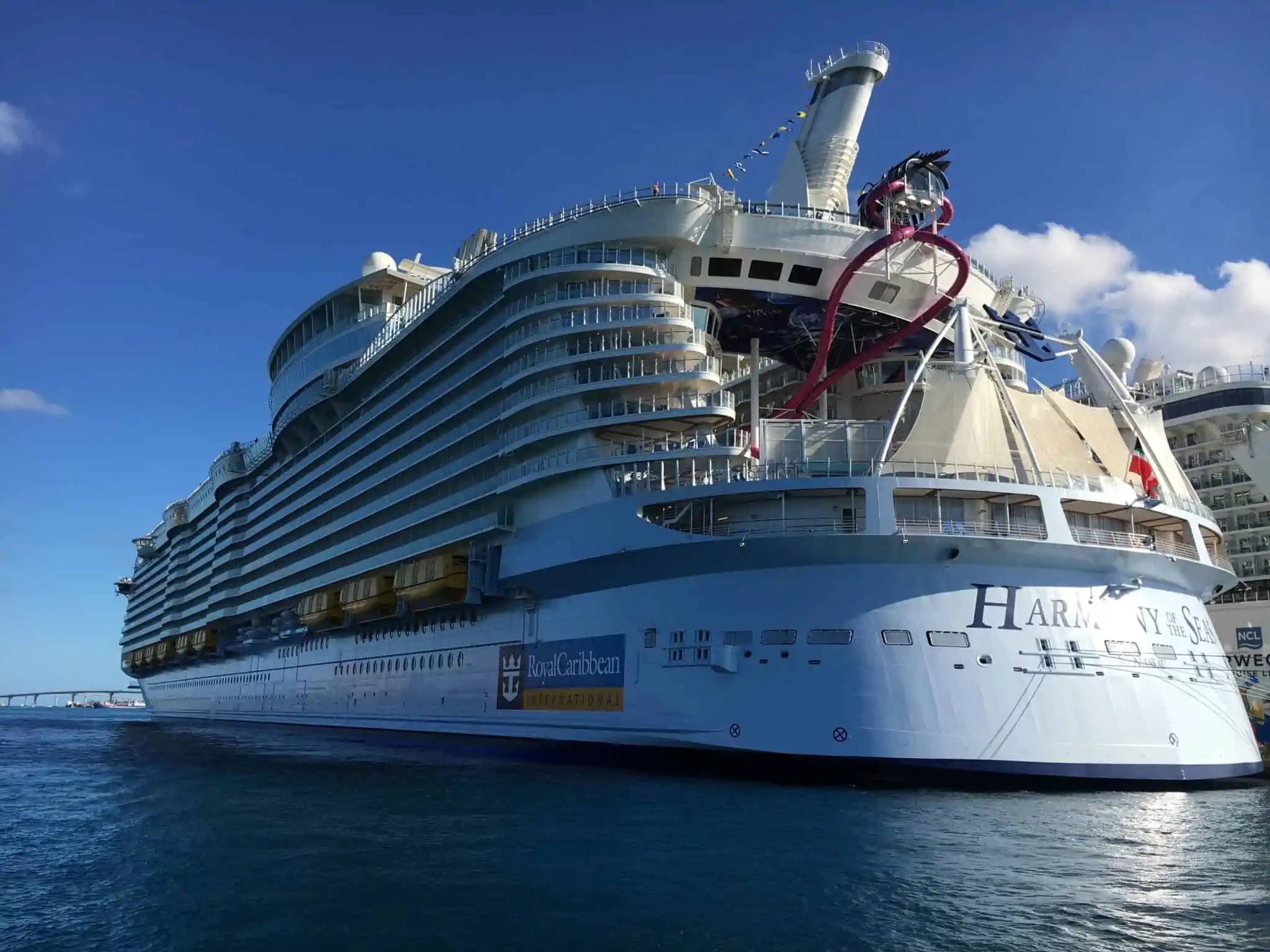 Passengers on several Royal Caribbean International ships were informed that Tropical Storm Dorian would be impacting their itineraries. Harmony of the Seas avoided the storm by switching from an Eastern to a Western Caribbean itinerary, as did Allure of the Seas. Symphony of the Seas, meanwhile,will end their sailing with a stop in Nassau.
Because of the previously mentioned closure of CocoCay, the August 30th sailing of Navigator of the Seas, which was slated to visit the private destination, will instead spend Saturday, August 31 at sea. Also, the current sailing of Mariner of the Seas, which was slated to visit CocoCay on Thursday, August 29, will instead head to Nassau. Mariner's following sailing, departing Orlando on August 30th, will also skip CocoCay, instead spending Sunday, Ocotober 1st at sea.
The current Empress of the Seas sailing was originally slated to spend Thursday, August 29th in Cozumel, followed Friday by cruising and Saturday by a visit to CocoCay. Instead, the ship will now overnight in Cozumel on Thursday, departing Cozumel at 5 p.m. on Friday. Saturday will be spent at sea.