Even as Royal Caribbean Cruise Line prepares to welcome the world's largest cruise ship into its fleet in a matter of weeks, an up-and-coming competitor revealed its plans to focus on smaller ships due to customer demand.
Is Bigger Necessarily Better?
If there has been one unifying theme during this week's Seatrade Cruise Global Convention in Port Everglades, Florida, it's that the industry is booming. Things are going so well that Norwegian Cruise Line CEO Frank Del Rio told a panel moderator, "If this was Christmas and you were Santa Claus, I would ask for nothing." And in his opening remarks, Andrew Williams — the general manager of Seatrade, said that "the industry is growing at its fastest pace ever."
Also growing is the size of the ships, with Symphony of the Seas slated to carry over 6,600 passengers per sailing, allowing it to steal the "World's Largest Ship" title from her sister ship, Harmony of the Seas, by over 1,000 guests.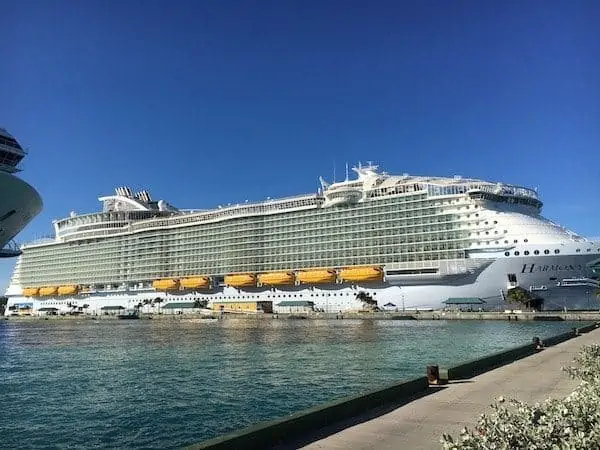 But Tom McAlpin, president and CEO of Virgin Voyages, admitted that the line had decided to downsize the original plans for their ships in response to feedback from potential passengers. The original plans called for the line's two initial ships — about which relatively little is known at this point, although they are slated to debut in 2020 — to house about 4,500 passengers. But upon learning that "guests were concerned with scale," he says the decision was made to instead offer ships which would ferry around 2,800 guests. Virgin's ships will also be what they are calling "adult by design," meaning that passengers will have to be 18 years or older to board.
Perception vs. Reality
Another hot topic during the opening days of the industry event was the overcrowding of ports… and what role cruise lines actually play as compared to the role they are perceived as playing. According to Travel Weekly, Royal Caribbean's Chairman and CEO Richard Fain pointed out that it was incumbent upon the cruise lines to help negate the perception of overcrowding, even though they represent a small part of the problem, they are often perceived by some as playing a larger role. Carnival's CEO Arnold Donald added that it's in the best interest of the industry to deal with "overtourism" misperceptions. "Our guests don't want to go to a place that's overcrowded," he said. "It's in our self-interest to make any place we touch better than when we touched it."
Do you prefer bigger or smaller ship? How do you feel about Virgin Voyage's decision to cater to an 18-and-older-only crowd?