"My name is Shiloe," begins a message in a bottle which recently was found in Northern Africa. "I am 6 years old and live on Long Island, New York, USA. I want to wish you a happy and health [sic] life. I dug up this crystal from a cave in Upstate New York, and it is my present to you." She then included an email address in the hope that whoever found her message would reach out. And while it took three years for that to happen, a New York newspaper reports that this week, the little girl's father was contacted by the son of the man who discovered her missive.
It's hard to deny it's a fun, cute story… but here's the rub: That message in the bottle began its journey after being tossed off the back of a cruise ship.
Placing The Blame Where It Belongs
The little girl's dad admits he "didn't think it was really going to go anywhere" and assumed that it would just sink to the bottom of the sea. Translation: He was basically littering. Apparently, Dad had read his daughter a children's book about someone throwing a bottle containing a message into the sea and they decided it would be a fun thing to do when they hopped on a Norwegian Cruise Line ship out of Boston three years ago.
Flash-forward three years, and this little girl's cute story is being widely distributed, and no doubt other families will be inspired to do the same thing. Some because they think it's a fun, family project. Others because, hey, maybe they, too, will get their name in the paper if their story has an equally interesting ending. Meanwhile, cruise lines are doing everything in their power to reduce the impact they and their passengers have on the ocean. They're attempting to eliminate plastics wherever possible so that less winds up in the ocean, and along comes a story basically encouraging people to have their kids write notes, stick them in bottles and chuck them overboard on their next family vacation.
To be clear, not one bit of the blame here goes to the little girl. Surely her parents had to have known what they were doing was illicit at best and at worst, dangerous? It's not as if they hadn't sat through a muster drill where exactly that type of behavior was discouraged, and it's hard to imagine they didn't see signage (which is pretty prevalent on Norwegian's ships) asking passengers not to toss litter into the ocean.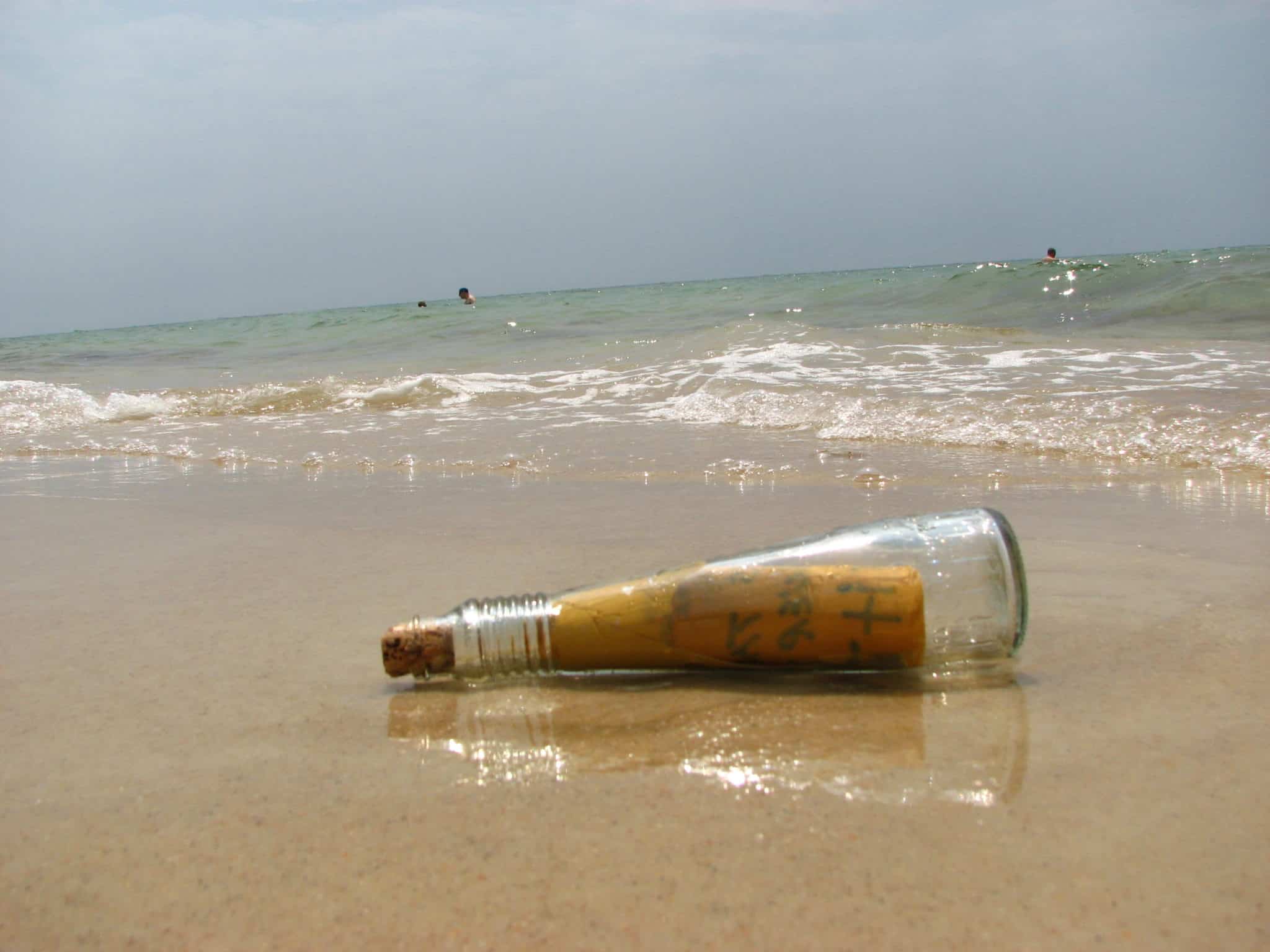 Setting a Better Example
Look, I don't want to be that guy who rains on some kid's parade. However, I have absolutely no problem being the guy who gives the parents stank eye and says, "Really? In what universe did that seem like a good idea?" And I also have no problem begging people not to do this kind of thing. In fact, here's a better idea: Next time you take your family on a cruise, why not – while walking around one of the ports you visit – pick up one piece of garbage someone else tossed on the ground and put it in a garbage can.
Think about it: Over 20 million people cruise each year. If one out of every 1,000 people did this while in a foreign port, that would be… divide by… carry the one… well, I'm not great at math, but it would be a whole lot of garbage. And the lesson taught to your children would be far more impactful than any gained from chucking a bottle into the sea.
And it wouldn't take three years for them to learn it.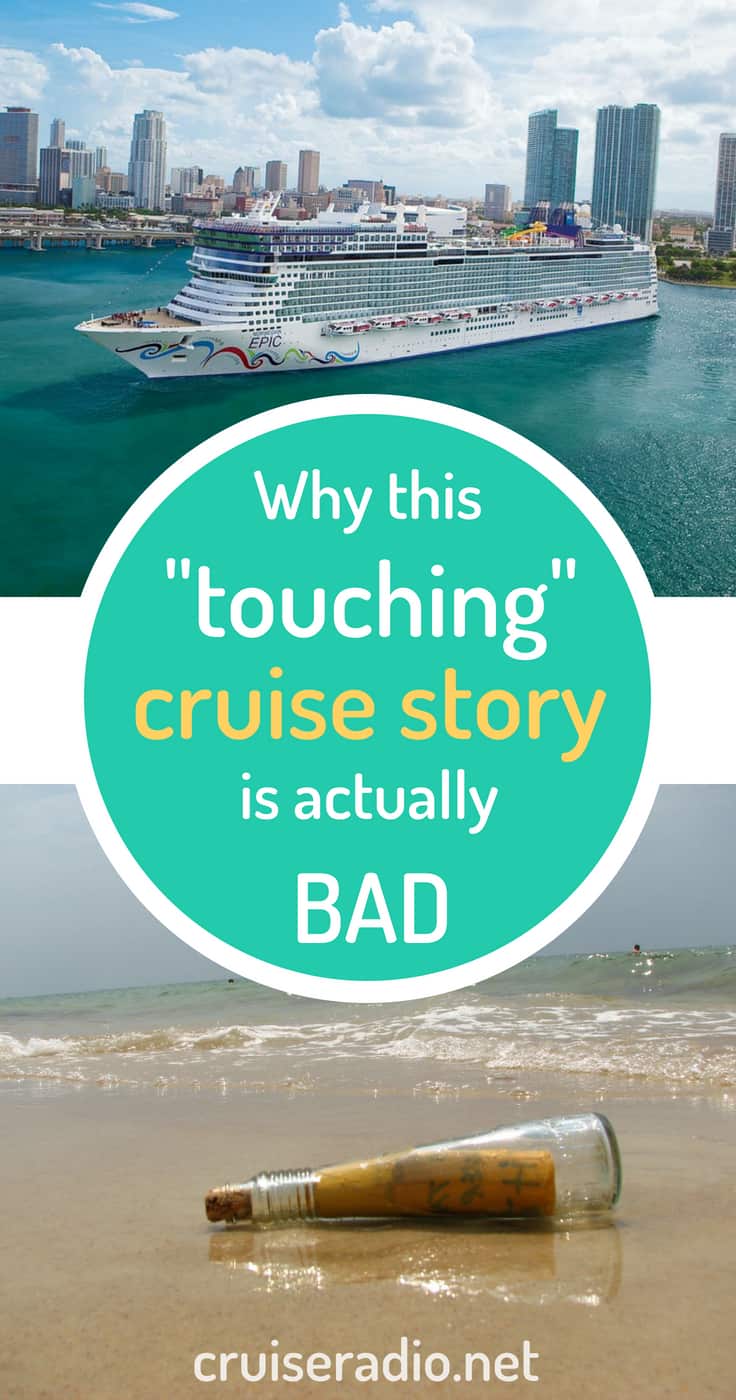 SaveSave
SaveSave