Of all the things competing for your attention on every Carnival Cruise Line sailing, the Military Appreciation event is one many bypasses, but shouldn't. It may not be as exciting as the hairy chest competition held poolside or the casino's slot tournaments, but it is very likely to be something you will remember long after disembarking from the ship.
An Experience You Will Never Forget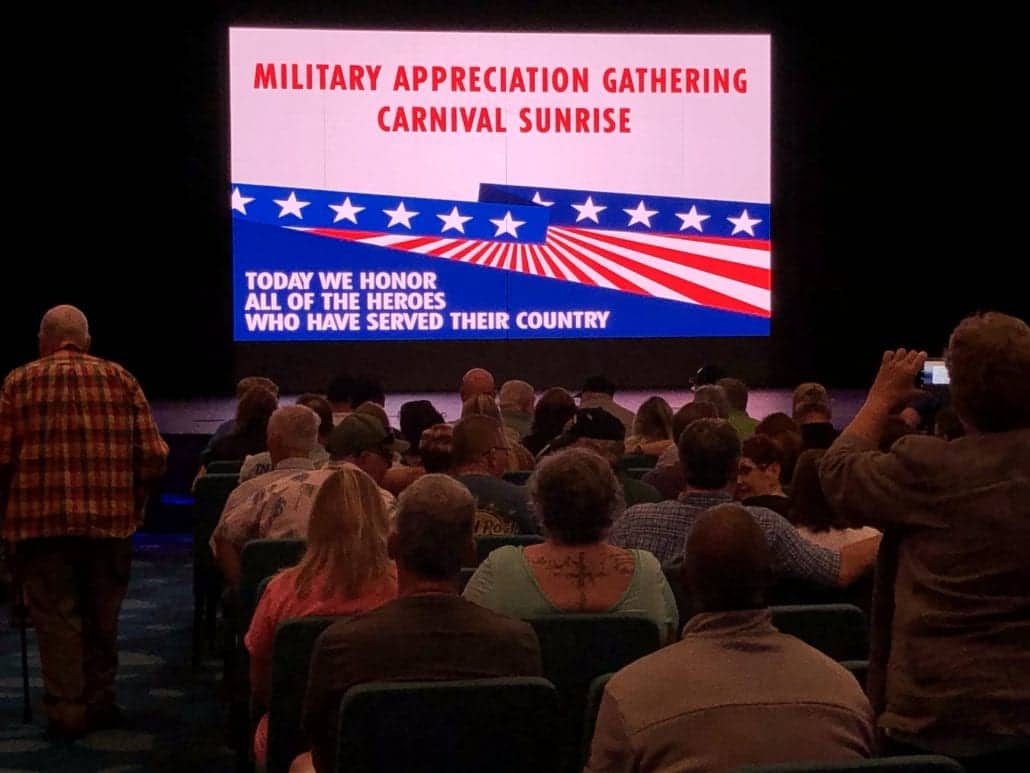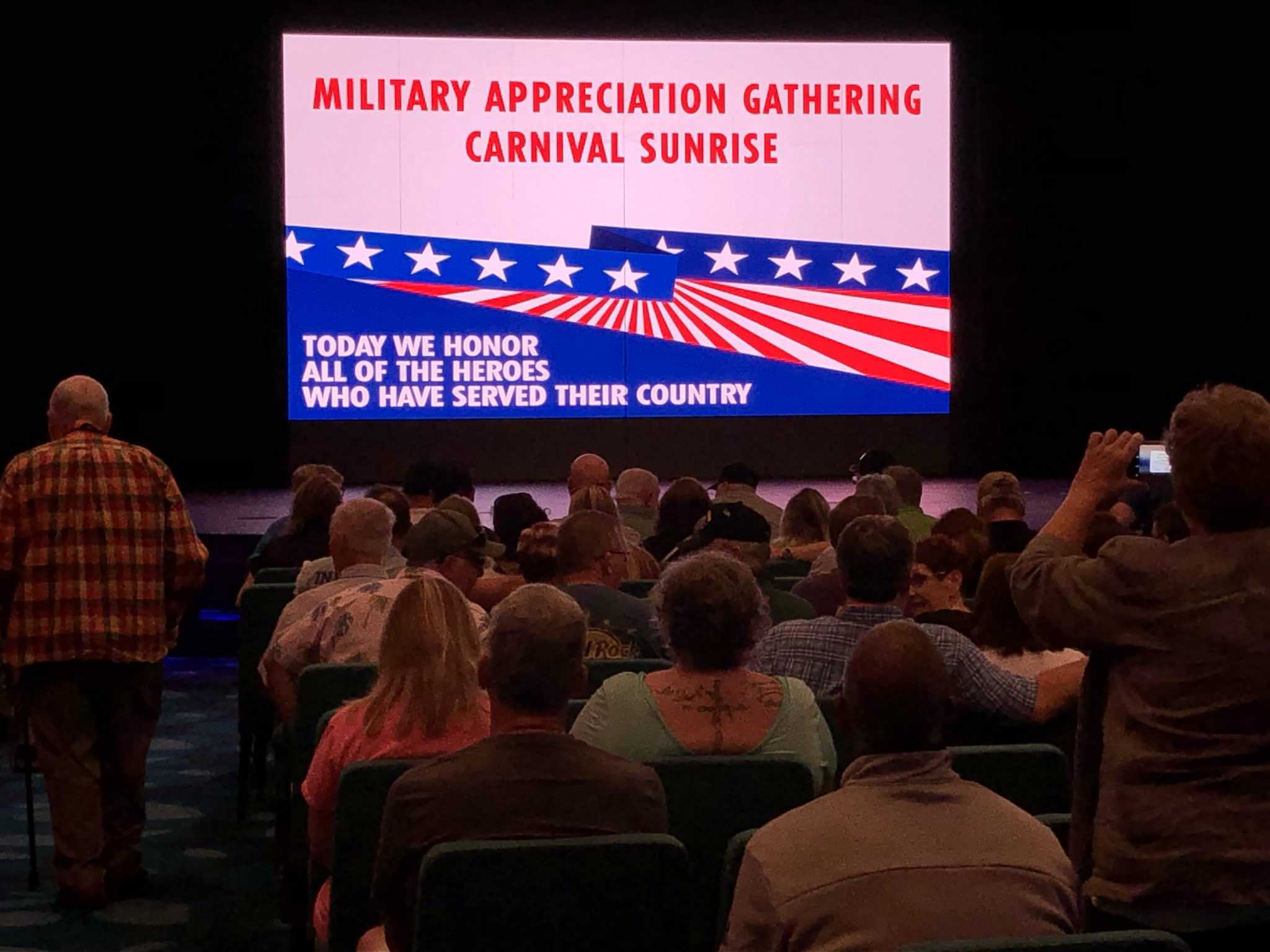 As someone who has never served, I was wary of attending the Military Appreciation Event on my first Carnival sailing. Would I feel like an interloper or, worse, a fraud? Would this room full of people who had so bravely served their country feel as if their space was being violated?
Nothing could have been further from the truth. Because in reality, the event is actually an amazing opportunity for people such as myself to thank the brave men and women who have literally put their lives on the line.
Never in my life have I been so overwhelmed by unexpected emotions as when I sat in the theater, truly thinking — probably for the first time ever, if I'm being honest — about the sacrifices made by these men and women, as well as their families.
Yes, each year we as a country celebrate Memorial Day, but for many, myself included, it's little more than a day off work and an excuse to have a picnic.
And we might feel a bit of patriotism when the national anthem is played before a sporting event or as we watch fireworks on the fourth of July. But this was something entirely different. Being in that room was something personal.
What To Expect During The Gathering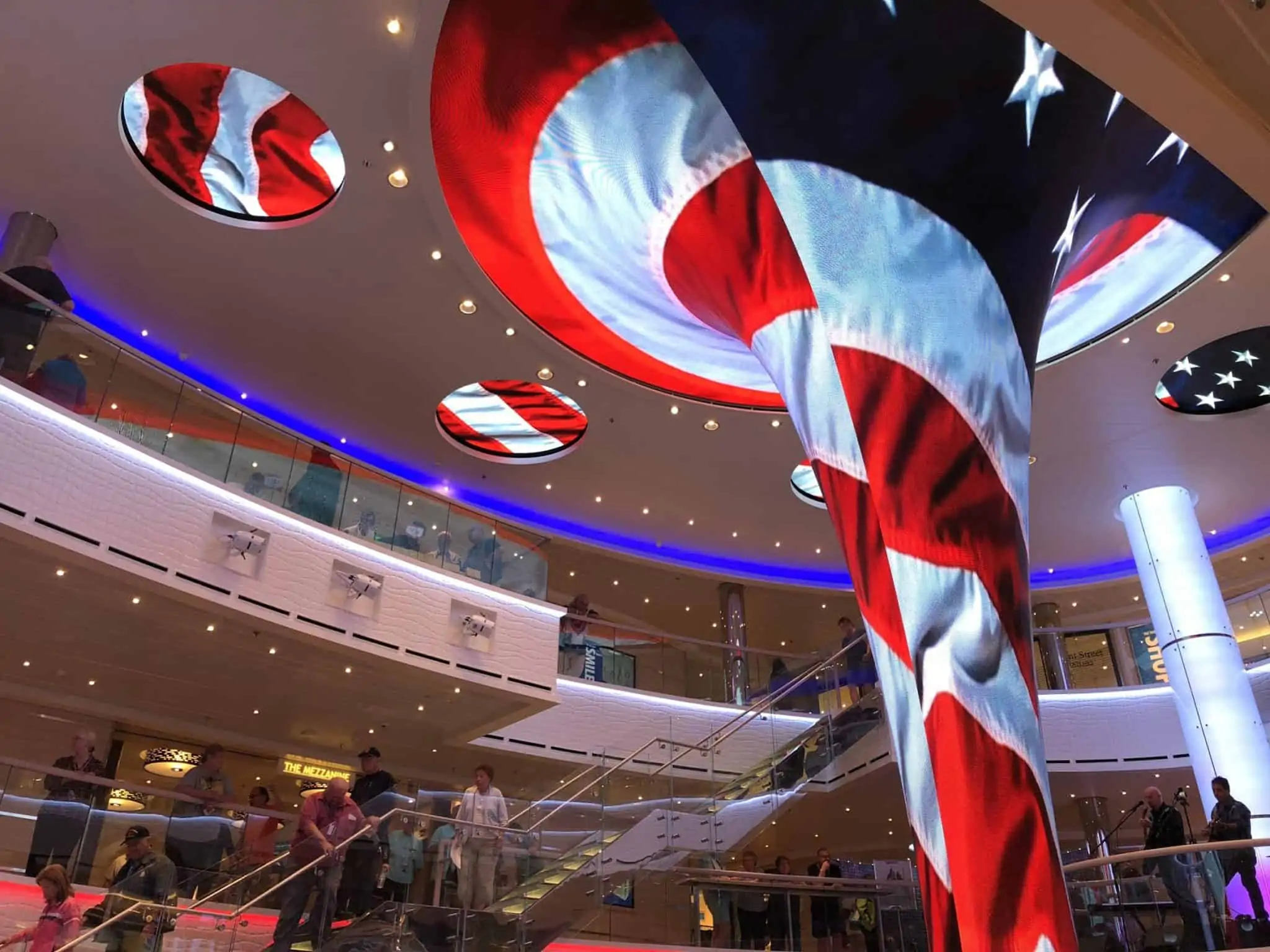 When Carnival first began hosting these gatherings, they were not what they've become today. It was often a handful of people meeting in the ship's library or some other small space.
Today, the Military Appreciation gathering has grown so large that on most ships, it is held in one of the large venues. During our sailing on the Carnival Sunrise, it was the main show theater, and it was attended by hundreds of people.
The event is presided over by the cruise director, but they are in a completely different mode than you're probably used to seeing them. There are no fun dances, silly wigs or games being played.
Instead, this is treated with the respect it deserves, making for an appropriately serious (and occasionally somber) hour.
While things vary from ship to ship, there is generally an acknowledgment of each individual branch of the military after which attendees are invited to say a few words. Things can and often do get extremely emotional.
During our sailing, one veteran's attempt to dedicate a poem to those who'd been left behind reduced him, and many in attendance, to tears. Vietnam veterans, who received no "Welcome Home" parades or feting of any sort upon their return, are finally shown the respect they deserve.
Those who never made it home, those who've died since returning and the families who have always served as an important support system for vets, are all given their time in the spotlight.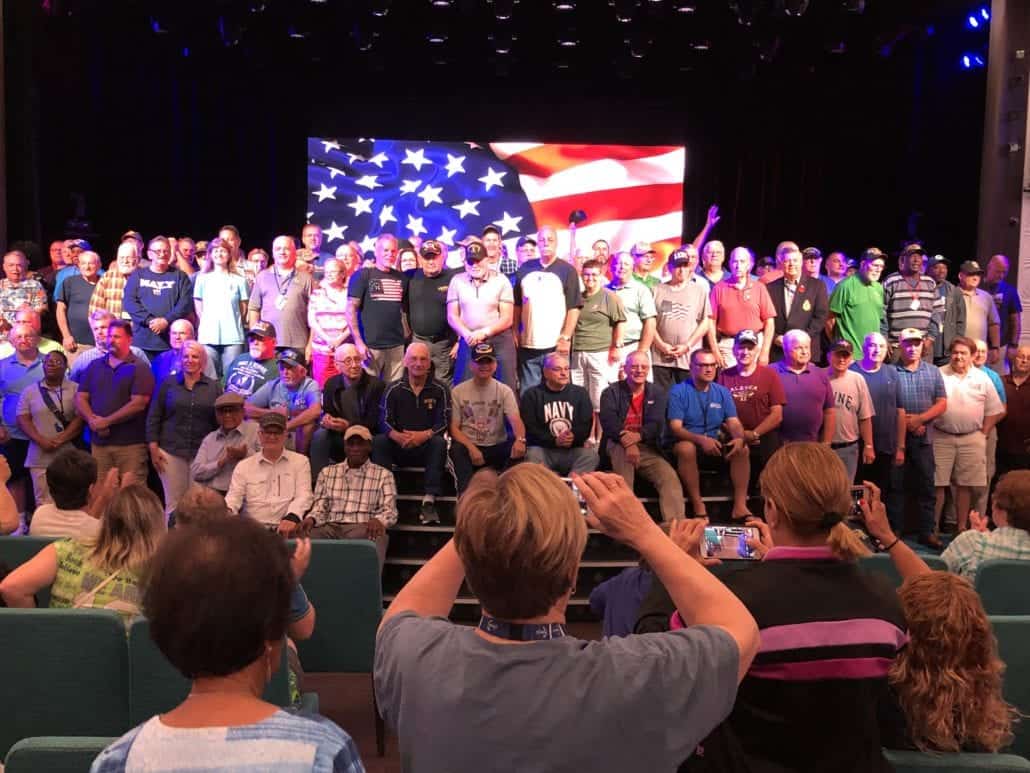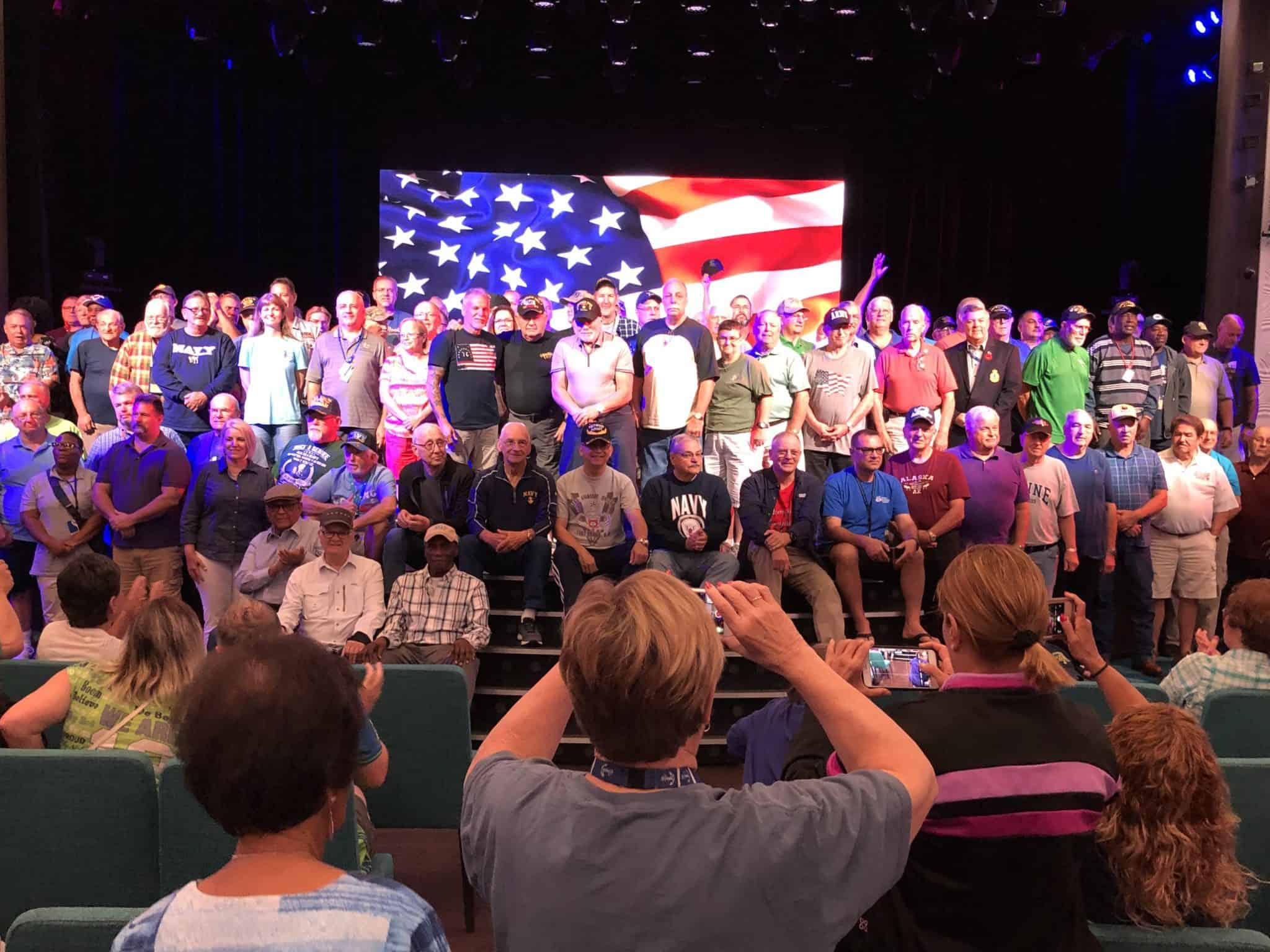 And when the event is over, the vets are invited to take the stage so they can, collectively, be thanked by those in attendance.
It would be incredibly easy to bypass the event in favor of having another cocktail at the RedFrog Pub or grabbing a bite from Guy's Burger Joint. But for those who attend, whether they are veterans or simply looking to show their appreciation, it is a memory that will be seared into their memories long after they've returned to their shore-side lives.