For those who think one Perfect Day at CocoCay isn't enough, Royal Caribbean has announced a series of sailings which will include two visits to their newly-expanded private island.
There will also be other sailings which, while only stopping for the day, will extend their visit into the night.
How To Spend Two Days at CocoCay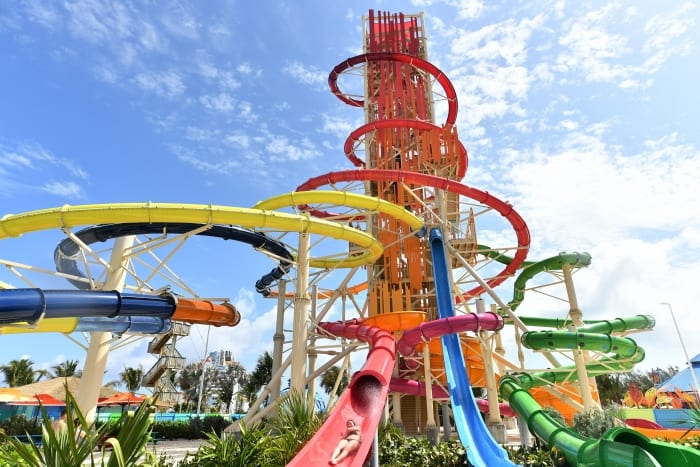 Starting September 30, both Navigator of the Seas and Mariner of the Seas will be doing special sailings to Perfect Day.
All will be four-day trips, with some featuring extended hours at CocoCay and others making two stops there, with a visit to Nassau thrown in for good measure.
"Perfect Day at CocoCay has revolutionized private destinations in the vacation industry, and the resounding feedback from our guests is that they want more," says Michael Bayley, President and CEO of Royal Caribbean International. "More time and even more ways to experience the island. We're building on an incredible adventure that's already winning the hearts of many."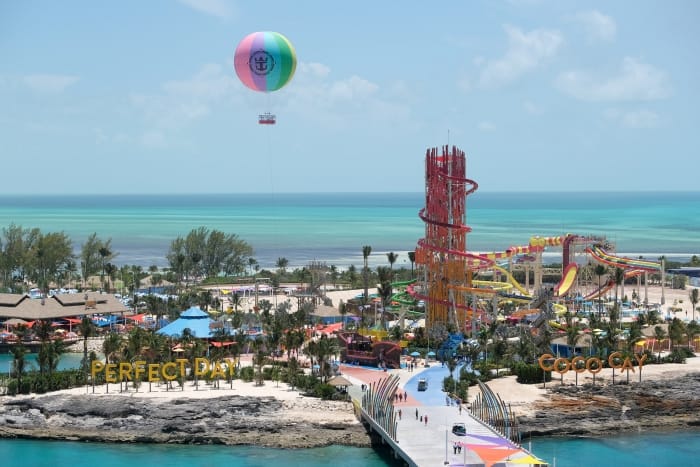 It's not surprising that Royal Caribbean would want to give visitors more time to enjoy their private destination, given that they pumped over $250 million into renovations. Among the attractions now found there are a hot-air balloon, the Caribbean's largest freshwater pool, new dining options, a 1,600 foot zip-line course and a slew of waterslides.
Still to come later this year is the Coco Beach Club, which will feature a massive infinity pool and the highly-anticipated over-water cabanas.
Navigator of the Seas will sail out of Miami and head to Nassau, followed by an extended day at CocoCay and a sea day. Mariner of the Seas will head out of Orlando before doing either a sea day followed by Nassau and an extended day at CocoCay, or two visits to CocoCay with a Nassau visit between them.
Navigator's three special late-night visits to the island will give visitors a chance to take part in some traditional Bahamian-inspired activities, including a Junkanoo Jam Up Party, an island barbeque and performances by a calypso band. The whole thing will be capped off with farewell fireworks before the ship sails away.