Holland America's Nieuw Amsterdam was launched on July 4, 2010, as the second Signature-class ship (the first was the ms Eurodam).
The ship boasts some great dining venues and outside open deck areas, but there's not shortage of bar and lounges on this 86,000-ton cruise ship. Here are some of our favorites.
1. Explorations Café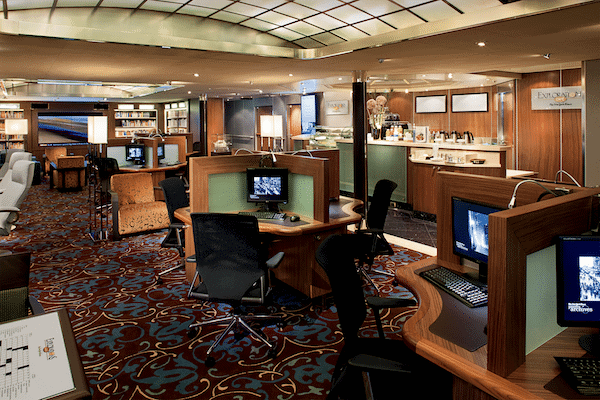 Also known as the library, here you can grab your favorite cup of coffee or tea as you sit back and catch up with some friends, get lost in a book, or browse the internet. Computers are available for use as well as shelves of books that are available to check out for your reading pleasure.
2. Crow's Nest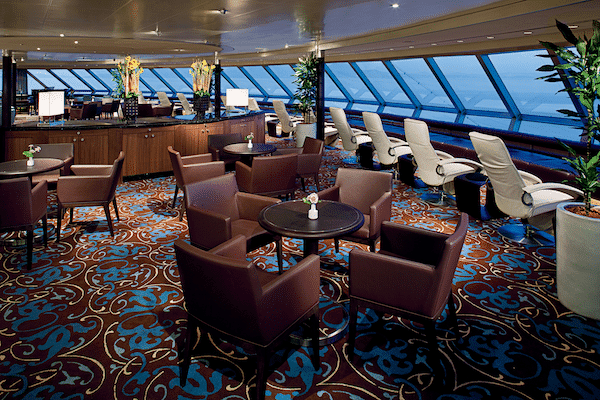 Sharing space with the Explorations Café is the Crow's Nest. The two combined wrap around the front of the ship and offer entertainment in a variety of ways. Here you will find a full service bar, games to keep you entertained, the best views on the ships, and nightly entertainment. Happy hour specials are offered daily.
3. Sea View Bar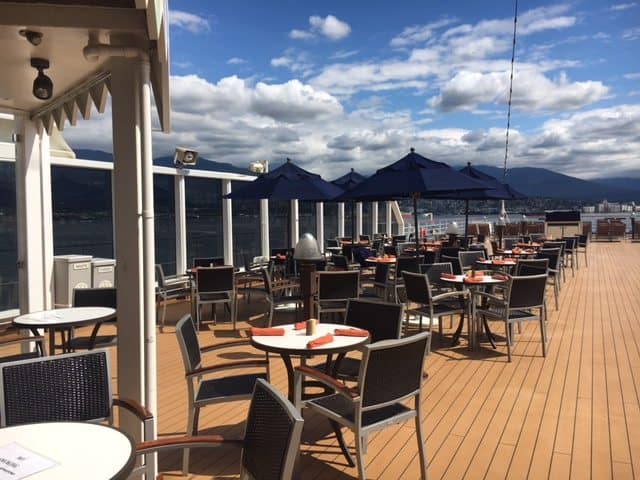 Come have a drink as you sit back and enjoy the fresh air and astonishing views from the back of the ship. Unwind in the hot tubs or pool, or just grab a lounge chair. The perfect escape!
4. Ocean's Bar
Located above the atrium deck 3, the Ocean Bar is a relaxed atmosphere and central meet-up location. Here you can listen to live music nightly.
5. Explorer's Lounge
Known as the Culinary Arts Center during the day, this lounge also hosts live music nightly featuring a pianist and violinist. Featured music is sopisticated classical music, making this lounge a wonderful place to slow down and escape from the crowds and noise.
6. Pinnacle Bar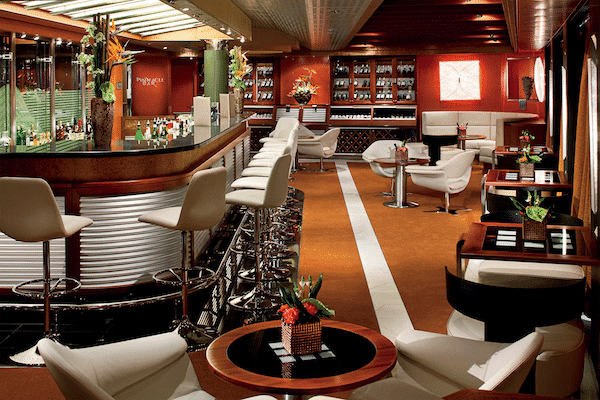 Another popular lounge on deck 2 , this is the perfect meet-up spot before indulging in dinner at the Pinnacle Grill. Plenty of seating is available next to the windows; the peaceful elegant atmosphere makes this a perfect romantic spot to spend time with a loved one.
7. Queen's Lounge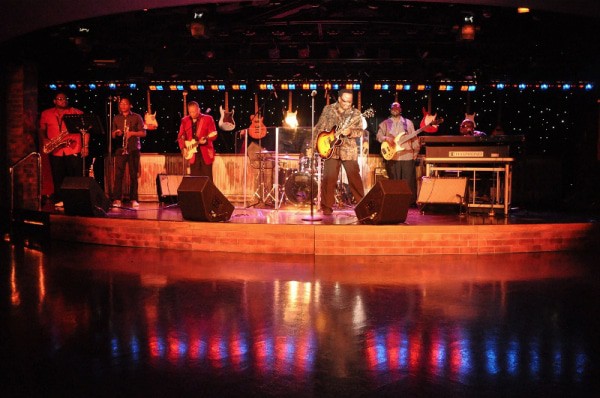 Home to the B.B. King Blues Club, this beautiful lounge is the place to be for live musical entertainment at night. Dance along as the full band takes the stage performing upbeat blues music. Guest of all ages are sure to have a good time.
8. Casino Bar
This bar is also known as the sports bar of the ship. Take a break from gambling and relax in a casual environment as you cheer on your favorite sports teams. TVs are located around the bar; a perfect social gathering spot.
9. Piano Bar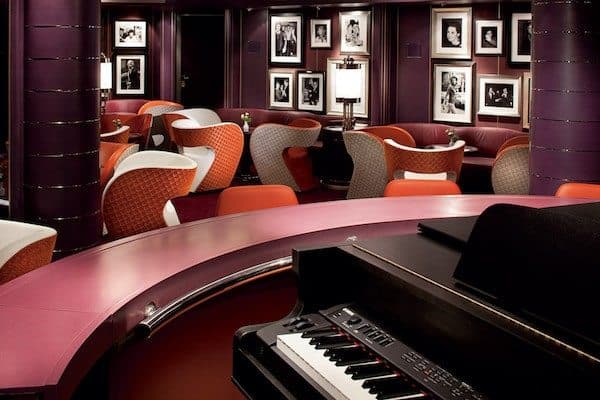 Gather around the piano and sing along with the piano man to some of your favorite tunes. Just make sure to arrive early to get your seat at the piano. A great entertaining time for all ages.
10. Northern Lights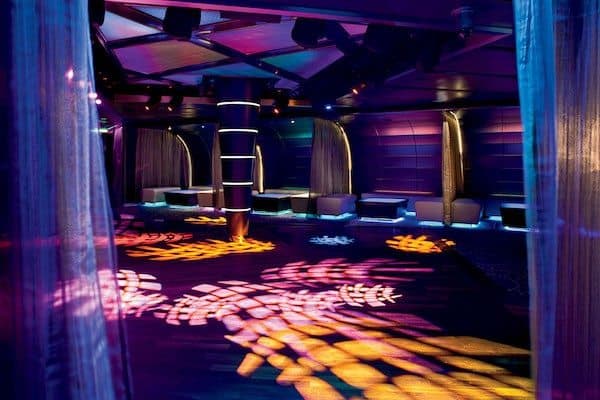 If you feel like moving and grooving, check out the entertainment in Northern Lights. This is the place to be for all of your late night karaoke, to learn some new dance moves, or get down to some of your favorite music. A full bar is located in the lounge, along with seating that includes TVs on the tables.
Which lounge is your favorite hangout, and why?