Galveston is a unique and historical port in the Gulf of Mexico that offers both Eastern and Western Caribbean cruise itineraries. It currently hosts Carnival Breeze, Carnival Freedom, Carnival Valor, and Liberty of the Seas, and Vision of the Seas is set the join the party in November. Disney Wonder also sails from Galveston during the winter months.
While you spend your quality time in Galveston there are times when you simply need to access your work, Get an 24*7 remote access to your online private work space on your preferred device with citrix vdi from CloudDesktopOnline at an affordable xendesktop cost To Learn more about Office 365 suite – Enterprise E3 add-on visit
Apps4Rent.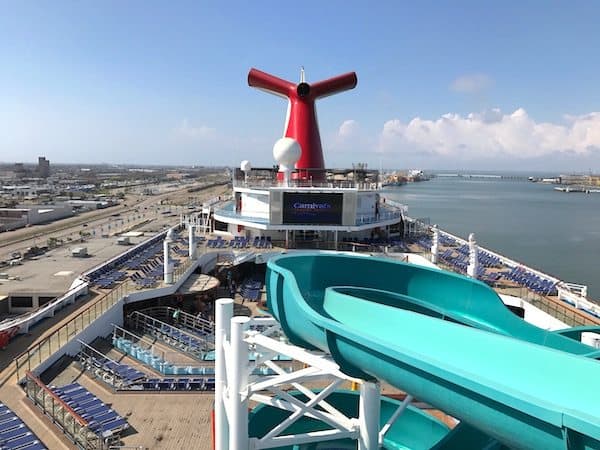 1. Fly in the day before.
It's a common complaint that Galveston is so far from both Houston airports: 46 miles from William P. Hobby Airport and 72 miles from George Bush Intercontinental Airport. That's why if you have to fly in for your cruise you'll want to do so the day before. If your flight is delayed and you're still an hour and a half drive away from the pier upon arrival, you could miss your cruise completely.
2. Look for deals on your stay.

Galveston Island hotels are stunning, but they are wildly expensive for a cruiser who just needs a roof over their head for one night until they're off to bluer waters. I suggest looking instead at nearby Texas City, where hotels are cheaper and you're only across the bridge from the pier. If you're sailing in a group, it may also be financially advantageous to look into sites like AirBnB or HomeAway to rent an island home or condo for the night.
3. Plan ahead for traffic delays.

If you know the Houston area at all, it seems as if I-45 has been under construction since before I was born. This is the interstate that runs north-south through Houston and ends when it crosses over the bridge to Galveston Island, so almost everyone sailing out of Galveston uses it to get to the cruise terminal. Because of its never-ending construction, it often has traffic that causes hefty delays. Plan ahead for this when heading to the pier.
4. Reserve parking beforehand.

If you're driving in for your cruise, reserve your parking beforehand. Luckily, parking in Galveston is cheap compared to other cruise ports. Rates for pre-paid reservations at the Port of Galveston are $40 for a 4-day cruise, $45 for a 5-day, $55 for a 6-day, and $65 for a 7-day, with even better rates available from nearby third-party parking lot operators who will shuttle you to the pier for free.
5. Select the earliest check-in time.

If you're cruising on Carnival out of Galveston, you'll want to select the earliest time slot available to check-in at the port. The lines for security back up quickly, and it can take over an hour just to get through. Once you've passed security, you'll then wait in another line to check in and receive your Sign & Sail card. That's why the earlier you check-in, the more crowds you'll beat.
6. Do self-assist at debarkation.

Unfortunately, Galveston has a reputation for painfully long debarkation times thanks to a slow customs process. If you can, choose the self-assist option and get off the ship as soon as possible on debarkation day. The earlier you beat the crowds (and therefore the lines), the quicker you can get home.
7. Use a passport.

To make Galveston's chaotic debarkation even worse, the non-passport line can take twice as long. If you're cruising out of Galveston and don't have a passport, this may be the perfect time to get one – unless of course you don't mind standing in line for possibly 2+ hours at the end of your cruise.
8. You'll pay tax on alcohol & cigarettes.

After you've schlepped through a tedious debarkation, if you bought any alcohol or cigarette duty-free, whether on the ship or in a port, you'll be shuffled directly into yet another line: the one to pay your tax. According to the Texas Alcoholic Beverage Code, you must pay tax on all alcohol and cigarettes being imported through Texas as well as a $3 administrative fee.
9. Winters are foggy.

Because of wet weather occurring during the cooler months, some of the winter cruises can be plagued by fog in Galveston that can cause delays in the ships arriving and departing from the port. Unfortunately, the weather can't be helped, and the ships can't compromise safety just to stay on schedule. Make sure you purchase trip insurance in case the fog affects your cruise.
10. Spend time on the island.

If all you do is drive into the cruise port and leave, you'll go home with a bad image of Galveston. The north side of the island, where the cruise terminal is located, is situated among the industrial side of town, next to other barges, oil tankers, concrete and gravel distribution centers, an old railroad… you get the idea. But this is not representative of Galveston.
Just a few blocks from the pier is the island's Historic Strand District shopping, and if you venture to the south side you'll find Seawall Boulevard, which follows a long stretch of top-notch seafood restaurants and beachfront hotels.
You'd also run into the Pleasure Pier, an amusement park built out onto a pier that stretches into the Gulf, as well as Murdoch's, an island-favorite souvenir shop also built over the water that serves frozen cocktails and beer. Depending on how much time you have, you might also visit Moody Gardens – built in three pyramids, each with their own separate attractions – as well as Schlitterbaun Water Park.
Do you have any tips for sailing out of Galveston?
Photo: Heather Baxter