If you're the type of cruiser who makes sure to avoid traveling when schools are on break and who spends as much time as possible in the ship's various adults-only areas, this story could very well cause you to break out in a cold sweat. Because recently Royal Caribbean gave 100 10-year-olds free reign over a ship, completely free of parental supervision.
The Ultimate Playground At Sea
As part of a promotion, the kids were unleashed to explore the Independence of the Seas, which just underwent a multimillion-dollar refurbishment. Armed with Go-Pro cameras with which to document the experience, the young ones were free to explore pretty much every aspect of the ship, including the restaurants, water slides and more. Perhaps the most popular attraction was also one of Royal Caribbean's newest, the Sky Pad.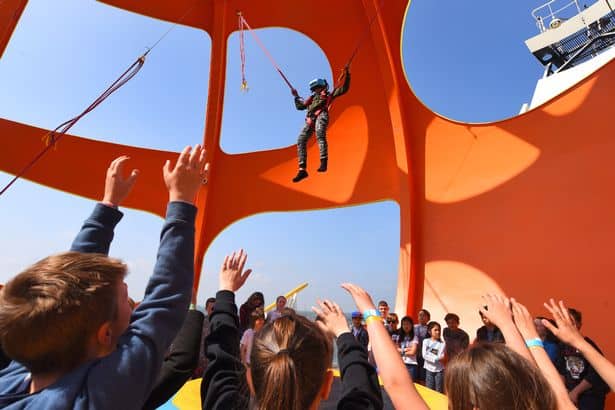 The cruise line describes Sky Pad as a combination of virtual reality technology and a bungee-trampoline experience. But they might want to consider hiring the little girl featured in the resulting video, whose take was a whole lot more fun: "It's like if you played a video game," she explained, "while you're inside a kangaroo!"
READ MORE: 7 Things We Love About The Ultimate Family Stateroom 
Obviously, all of the major cruise lines have been working to make themselves more family-friendly as part of their ongoing efforts to entice families on board. Royal Caribbean's Symphony of the Seas introduced a wildly inventive (and equally expensive) two-level suite, complete with a slide, with just that purpose in mind.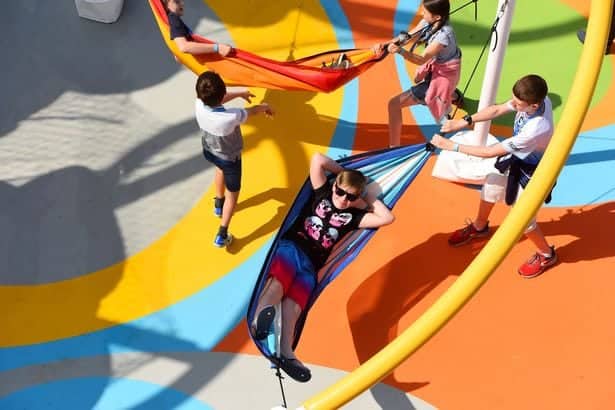 According to The Mirror, Royal Caribbean's Managing Director Ben Bouldin said, "As the next generation of cruise-goers, our 100 children are among the first to experience [the ship's] extraordinary new features, some of which couldn't have even been imagined when they were born 10 years ago!"
Coming To America
The ship currently is sailing out of Southampton, but will relocate to Fort Lauderdale, Florida in late 2018, to do a series of four- and five-night Western Caribbean sailings. The four-night journeys will include visits to Puerto Costa Maya and Cozumel, while the five-night voyages will stop at Labadee and Falmouth, Jamaica, while featuring two sea days (perfect for exploring the ship's new additions).
How important are kid-friendly attractions when you're looking to book a cruise? 
All photos courtesy Royal Caribbean