Located 100 miles south of Grand Turk is the Puerto Plata region of the Dominican Republic, where Carnival Corporation invested $85 million dollars to build the Amber Cove cruise terminal. The undertaking of Amber Cove was a huge task, but at the end of the project it turned out amazing!
Eleven reasons Amber Cove is awesome: 
1. Layout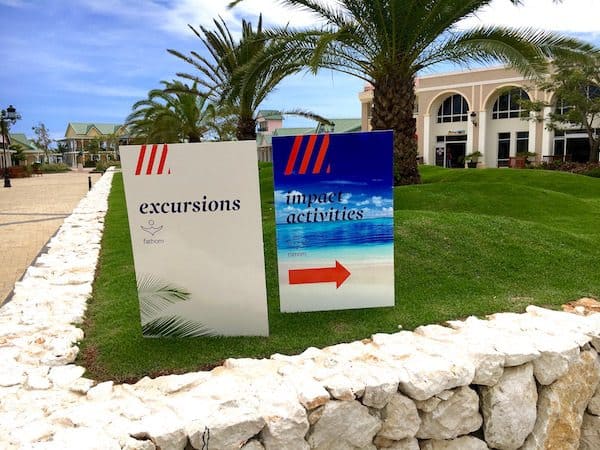 The flow of Amber Cove is very passenger-friendly and is designed so that guests can get to where they are going without congestions. Everyone enters through the duty-free shops and then heads one way to their cruise excursion or the other way to the pool and activities.
2. Local Shops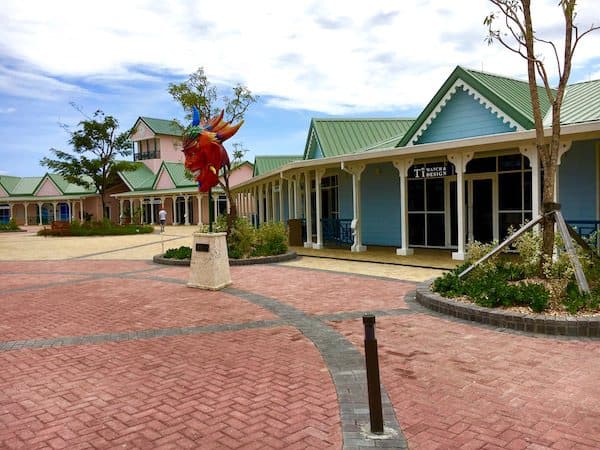 Unfortunately, Diamonds International has already infiltrated Amber Cove, but the local shops are present as well. A quick walk around, and I found locally made wooden crafts, clothes, and a great coffee shop where you can bag and grind you own beans.
3. Zip Line
A steep walk up a ramp or stairs will take you to the top of the cruise port where you'll find a zip line that spans the whole property. The best thing about this zip line is that it only costs $12 (kids are $6) and you get to ride it all day long.
4. Waterslides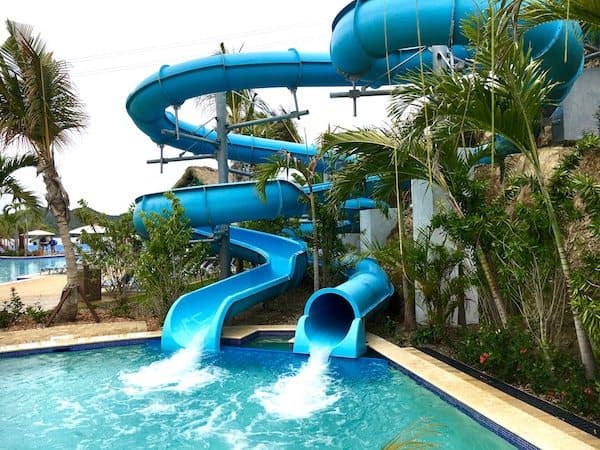 Amber Cove was designed for the kids (and kids at heart!) with two twister waterslides that take you into a splash pool right next to the pool.
5. Villas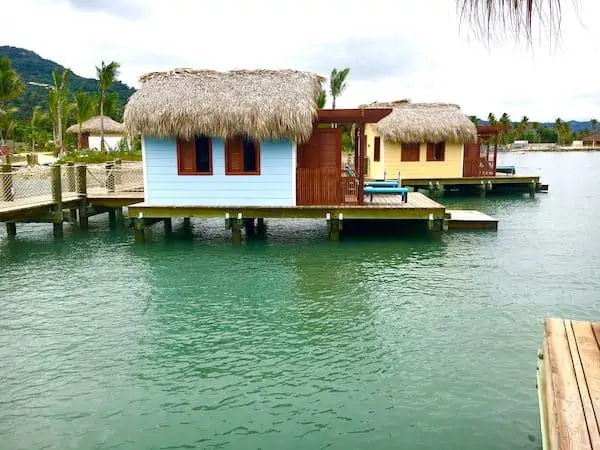 Peace and quiet is what you'll find in the dozens of villas in Amber Cove. For $250 you have your choice of two different locations – hillside or on the water. You also get a menu of services. If you're feeling really fancy, (and have $1,200) you can rent the big bungalow, complete with a kitchen, dining room, couches, hot tub, and a wrap-around sun area. You can fit a dozen people in the big bungalow.
READ MORE: What's Included in Amber Cove Cabanas?
6. Connectivity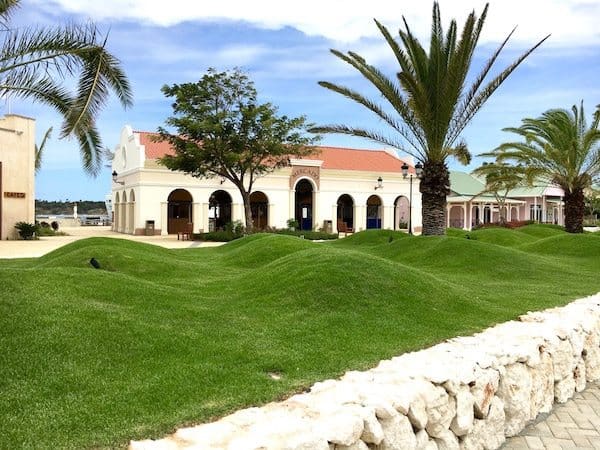 The whole cruise terminal is covered in wifi. The speeds can vary depending on how many people are there. It's $8 for the day. The internet seemed to be hit or miss by the waterfront villas, but everywhere else was really fast. I was able to check email, use Facebook, Twitter, Instagram, Snapchat, and load my website on the connection.
7. Organized Transportation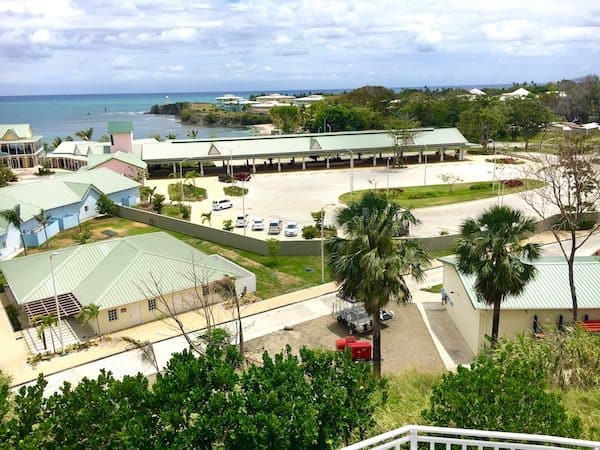 The transportation area is easily accessible, organized, and there is no hassle and haggling for you to take tours.
8. Observation Bar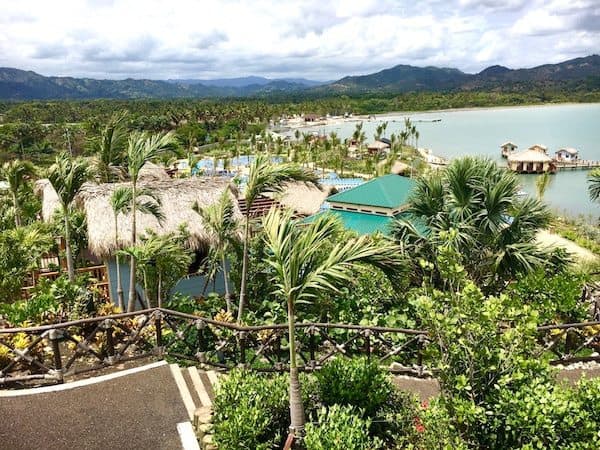 If you're looking to escape the crowds, you can head up to the Sky Bar. It's perched high above the port (higher than the zip line) with cold drinks and 360 degree views of the Puerto Plata region of the Dominican Republic.
9. The Views Are Stunning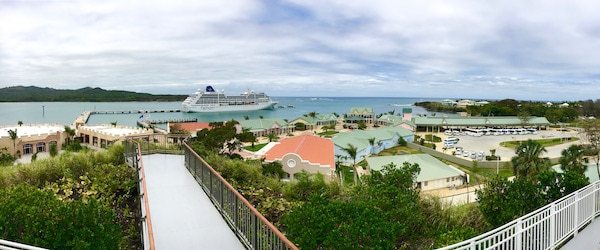 It doesn't matter where you are: on the ship, on the pier, or at the observation bar; you're surrounded by mountains, rainforests, and greenery.
10. The Pool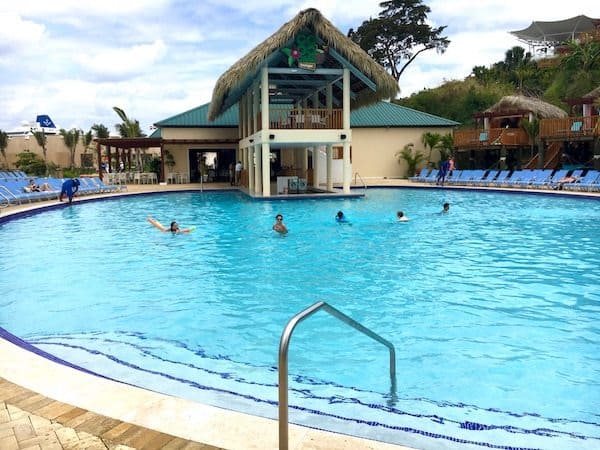 If you think Grand Turk has an awesome pool, wait until you check out the pool in Amber Cove. It doesn't only have a swim-up pool bar, but also lazy river, two bridges (that provide good shade) and a tons of loungers. Needless to say, you won't be worrying about chair hogs. I counted over 100 chairs on one side of the pool alone.
11. The Area is Famous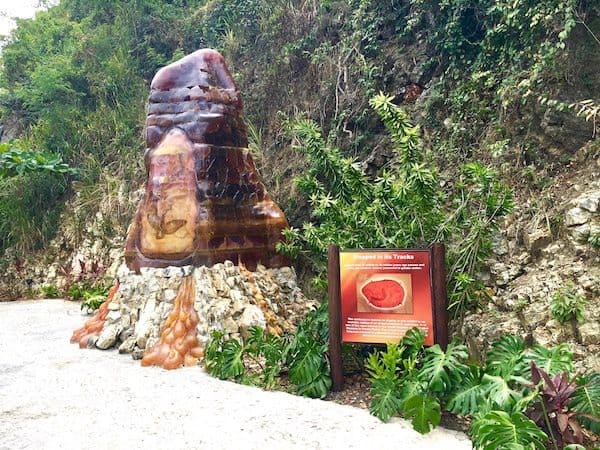 The opening scene of Jurassic Park was shot in Amber Cove. You'll find a giant replica Amber rock with the backstory. If you're a huge Jurassic Park fan you'll find yourself walking around saying, "Welcome, to Jurassic Park!"
Have you been to Amber Cove? What are your thoughts?
Pin this!