There are so many new ships coming down the pike it's tough to figure out which one we're most excited about. But if you're thinking about booking the Norwegian Bliss — which will make her maiden voyage from London to New York City on April 21 — you'll want to do so sooner rather than later. Why? Aside from the fact that that Frank Del Rio, President and CEO of Norwegian Cruise Lines, recently declared the ship to be the "best-booked new build in [the company's] history," which could make availability scarce, here's why we think you're going to want to give this exciting ship a try!
1. The Observation Lounges

Although designed specifically to give breathtaking views of Alaska (whose waters the ship will begin sailing in June of 2018), the observation lounges (yes, plural) on this ship will prove popular no matter where Bliss sails. A throwback to another era, the lounges — one of which will be available to all guests, while the other will be available exclusively to those staying in The Haven — promise to make watching the world go by your new favorite pastime.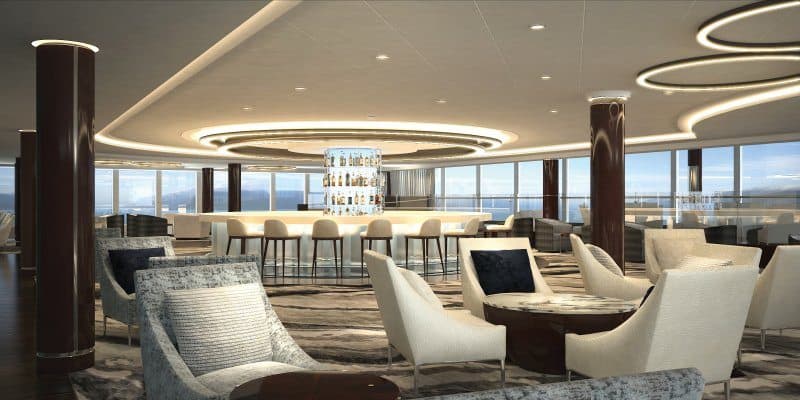 2.The Smokehouse
Country music and barbecue go together like peanut butter and jelly (or chocolate, depending on your flavor palate), so it's kind of surprising that it took this long for anyone to combine the two and stick them on a cruise ship. But with the introduction of Q, Norwegian will serve up a Texas-style BBQ joint featuring chicken, ribs and brisket, all perfectly smoked over hickory, oak and pecan wood. Stick around after dinner for the kind of foot-stomping, foot-tapping, drink-swilling good time rarely found outside a honky-tonk.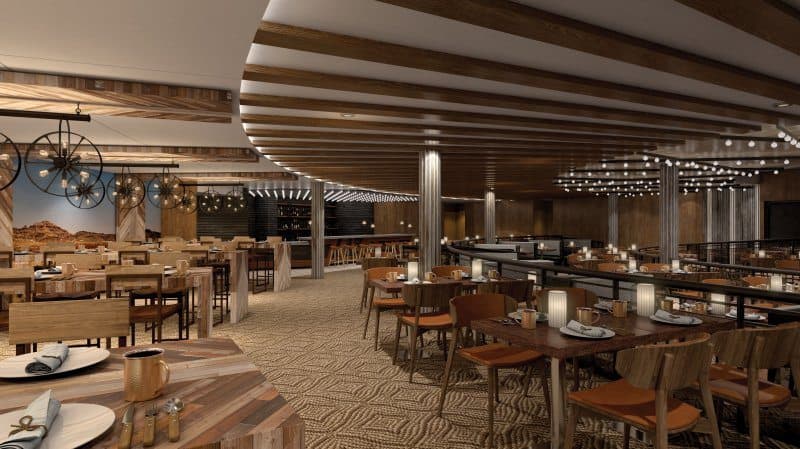 3. The Broadway Show
Big Girls Don't Cry… unless they miss Jersey Boys, the jukebox musical chronicling the true story of Frankie Valli and The Four Seasons. The original production won four Tony Awards, including one for Best Musical, and ran on the Great White Way from 2006 until 2017. This is the latest Broadway show to be mounted by NCL, which has also hosted Rock Of Ages (aboard the Norwegian Breakaway) After Midnight (aboard the Norwegian Escape) and more.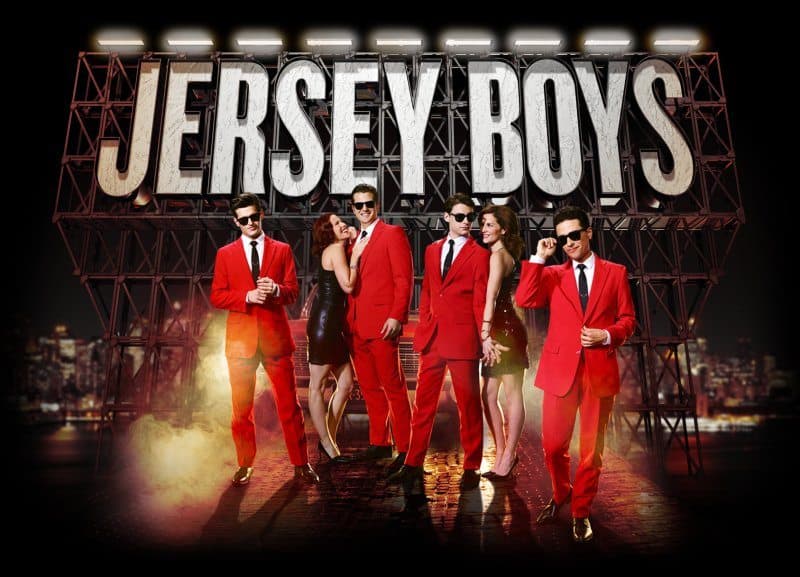 4.The Coolest Happy Hour At Sea
Being big fans of drink packages and specialty cocktails, we don't tend to associate our time on a cruise ship with prohibition. But the Norwegian Bliss is set to change that with the interactive show Happy Hour, The Musical: Prohibition Edition. Set in a New Orleans speakeasy on the 1916 night before prohibition kicked in, the show serves up tunes from the era as well as a slew of specialty cocktails, promising a good time for all.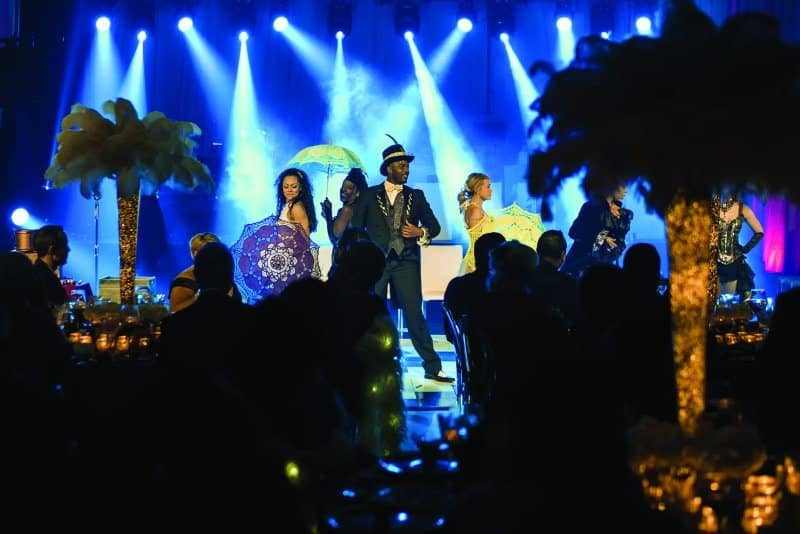 5. The Chocolate
In another first for the cruise line, Norwegian Bliss will feature Coco's, a diet-busting spot sure to satisfy your sweet tooth. Where else are you going to find a personal chocolate fountain in which to dip things like cake or pieces of fruit? With many of the gorgeously artful menu items specifically designed to be shared by up to four people (or not…), this will be a great after-dinner spot.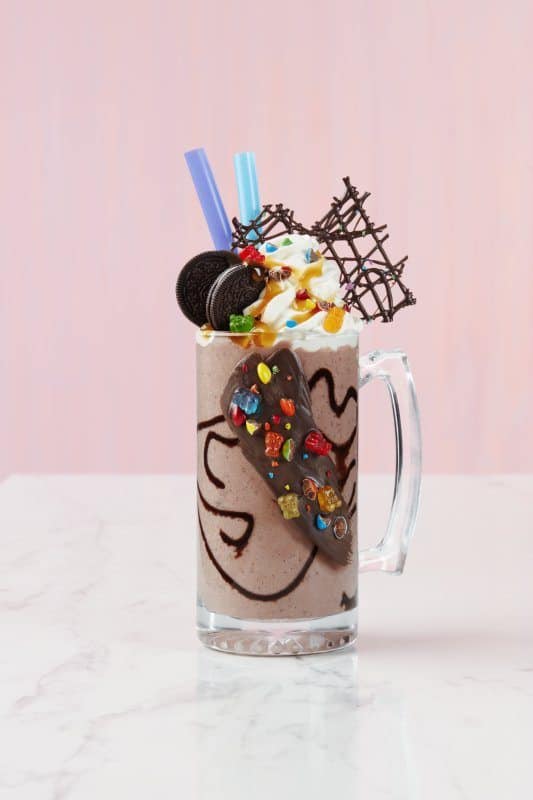 6. The Beatles
Step into a recreation of Liverpool's famous Cavern Club and catch a cover band doing all your favorite Beatles tunes. Which means that if you play your musical cards right, you can hear country at Q, classics at the Cavern Club and then head on over to Social (formerly known as Alibi), the ship's comedy/nightclub… which sounds like an evening that is as full as it is exhausting!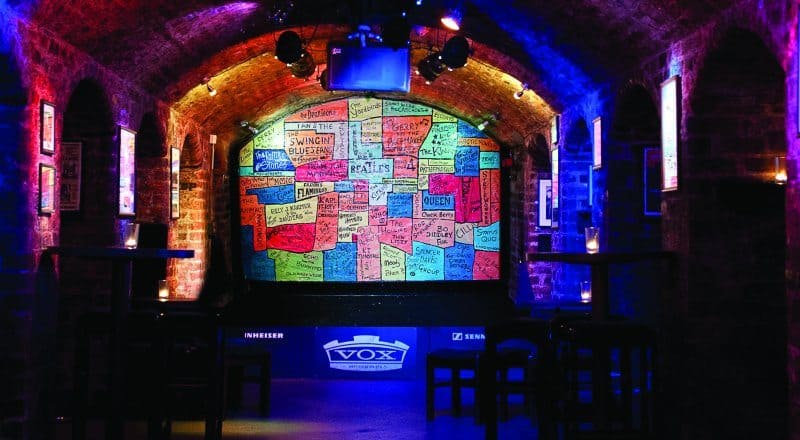 7. The Perfect Pre-Dinner Drink Spots
Whether you're looking to kick the evening off with a glass of wine or a cocktail, Norwegian Bliss will have you covered. For the vino lovers, there's The Cellars — A Michael Mondavi Wine Bar. Conveniently, it happens to be located right next to La Cucina (the ship's Italian eatery), and you can order up a few nibbly bits to go with your wine. The venue will also feature events such as wine tastings. More interested in cocktails? The A-List Bar (named after NCL's president and CEO, Andy Stuart) is an uber chic setting in which to sip the hand-crafted cocktails whipped up by your mixologists. This one's ideal for folks grabbing dinner at either Los Lobos or Cagney's Steakhouse, as it's located right between them.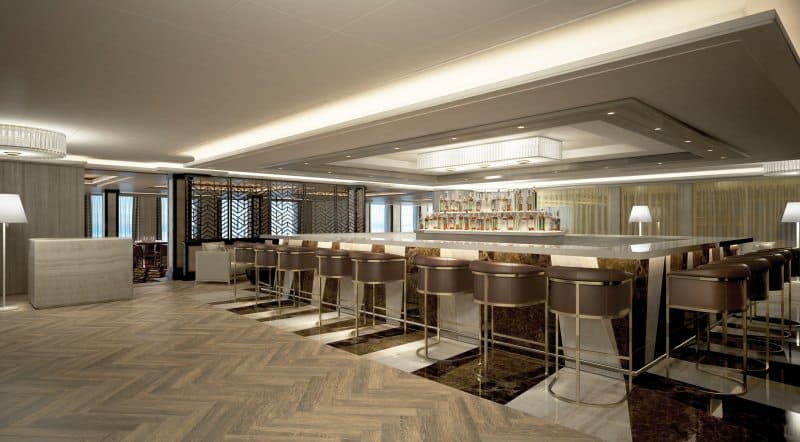 8. The Haven
Yes, many other Norwegian vessels feature this ship-within-a-ship area which allows its inhabitants to live it up, luxe life style. And like those versions, Bliss' Haven will offer a variety of cabin configurations, all of which include the services of a butler and concierge. But no other ship in the fleet offers what this version of The Haven does: exclusive access to a two-story, forward-facing observation lounge featuring killer views. It's the perfect space in which to take it all in while also feeling like you've gotten away from it all.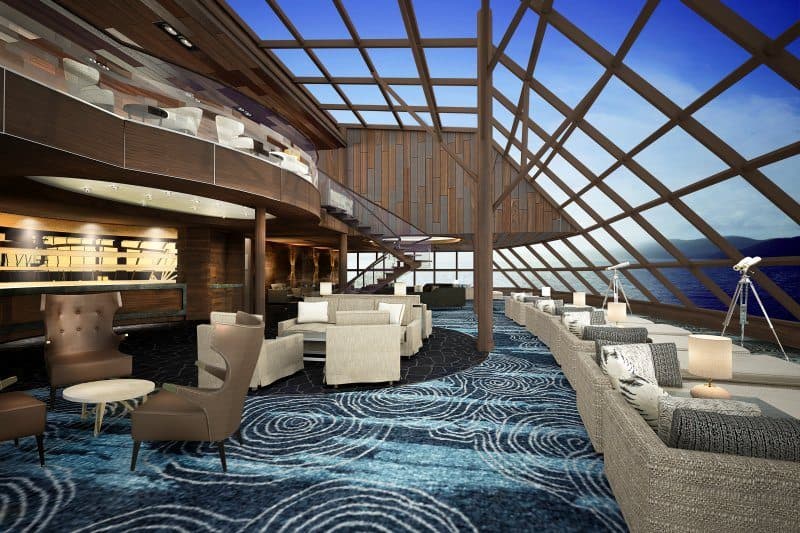 9. The Faux Windows
Think all the bells-and-whistles aboard this ship are reserved for folks paying top dollar for high-end suites? Then you haven't seen Norwegian Bliss' version of inside studio cabins. Designed for solo travelers who want to avoid paying the supplement that usually comes with rooms meant for two or more people, these rooms are smaller, but offer way more than meets the eye. Not only do guests have access to the solo lounge (a great way to meet fellow travelers), but in yet another Norwegian first, these inside cabins are actually rooms with a view. Sure, it's a fake view, but the "virtual windows" instantly turn the studios into oceanviews!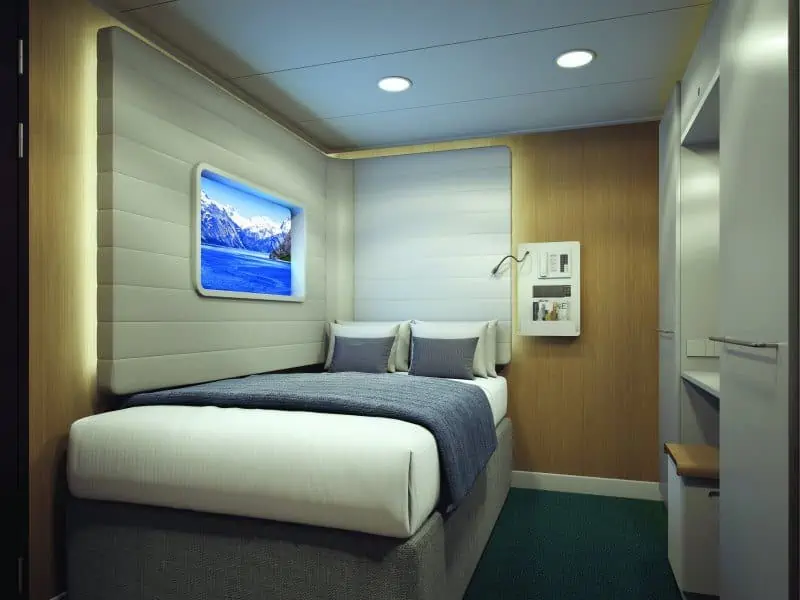 10. The Chance To Save The World
Take time from your busy schedule of bar-hopping, port-visiting and sun-worshipping to save humanity… or at least pretend to. First introduced on the Norwegian Joy, the top-deck laser tag arena sets up a story in which a rag-tag team of cruisers — including you — visits an apparently abandoned space colony to find out what went wrong and prevent an alien invasion. Space suits not required.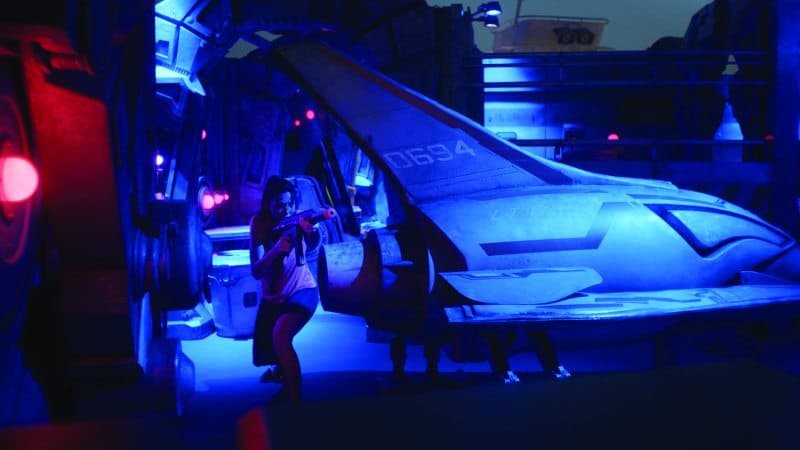 11. The Go Karts
Did you really think we'd put together this list and not even mention the largest race track at sea? It's like you don't even know what we're most excited about! Yes, we have every intention of jumping in one of these electric-powered vehicles to prove that we have what it takes to beat the competition!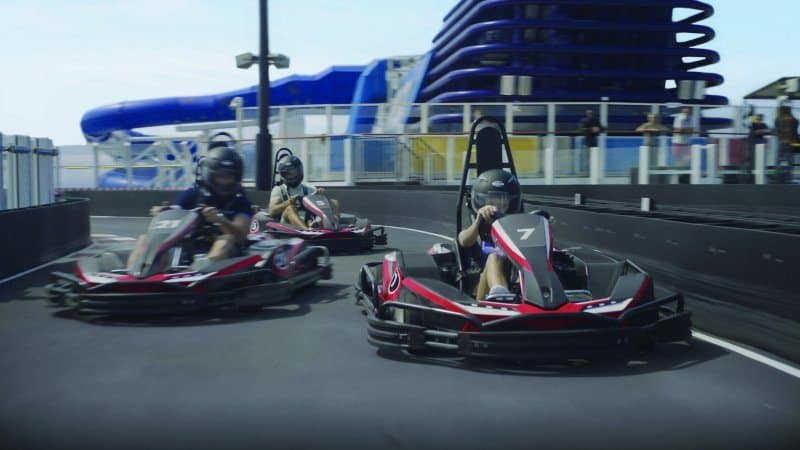 Of course, perhaps the biggest reason to book your stateroom now is that you'll want to knock the Norwegian Bliss off your bucket list before it's time to start getting excited about the line's next ship, the already-under-construction Norwegian Encore!
What has you most excited about Norwegian Bliss?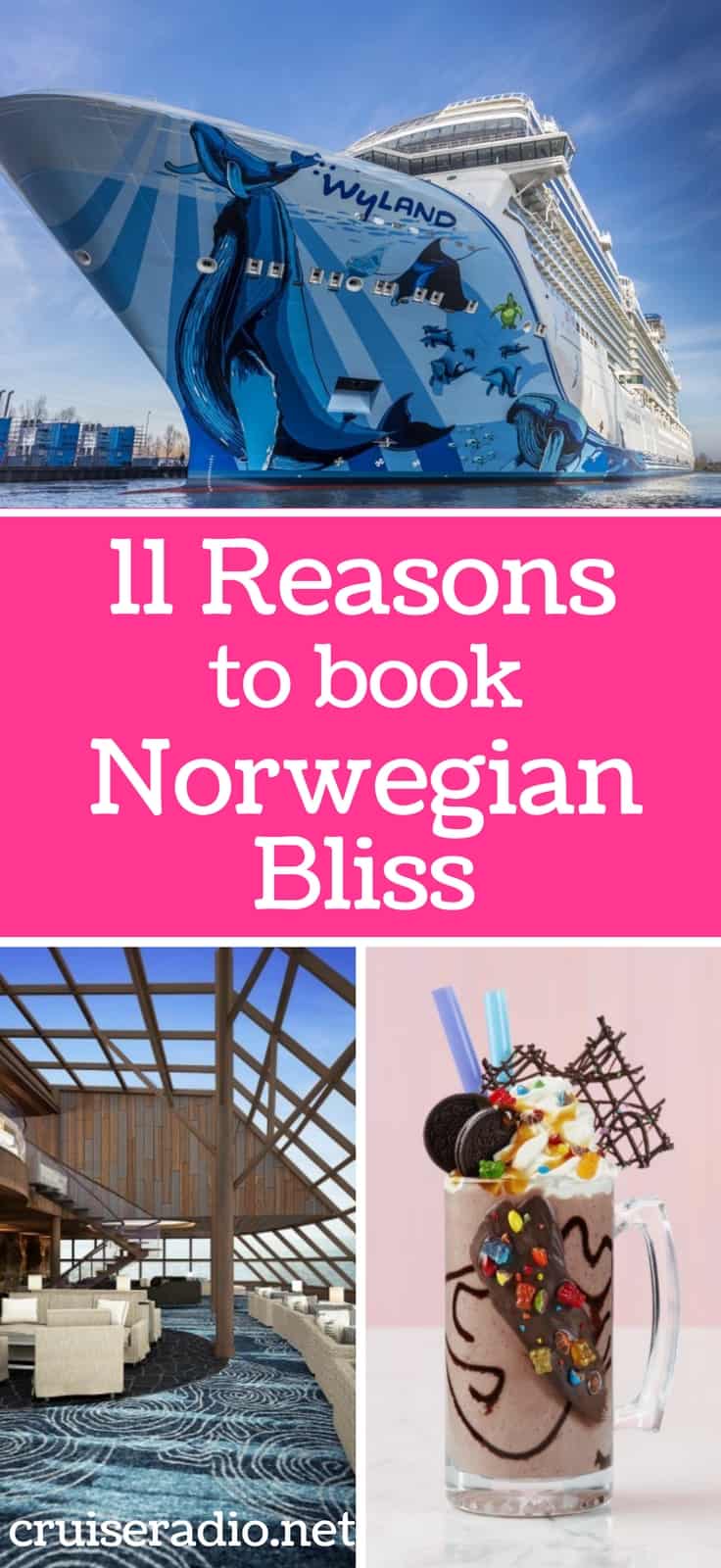 SaveSaveSaveSave