11 Tips for Navigating Nassau, Bahamas
The first time you visited Nassau in the Bahamas, you probably bounded off the ship, eager to explore. But for a lot of us, that thrill wore off quite a while ago. In fact, many frequent visitors opt to simply stay on the ship as if it were just another sea day! That said, there's actually quite a bit to see and do in Nassau, and with a little bit of planning, you can have a fantastic day while the ship is in port.
How To Get The Most Out Of Your Day In Nassau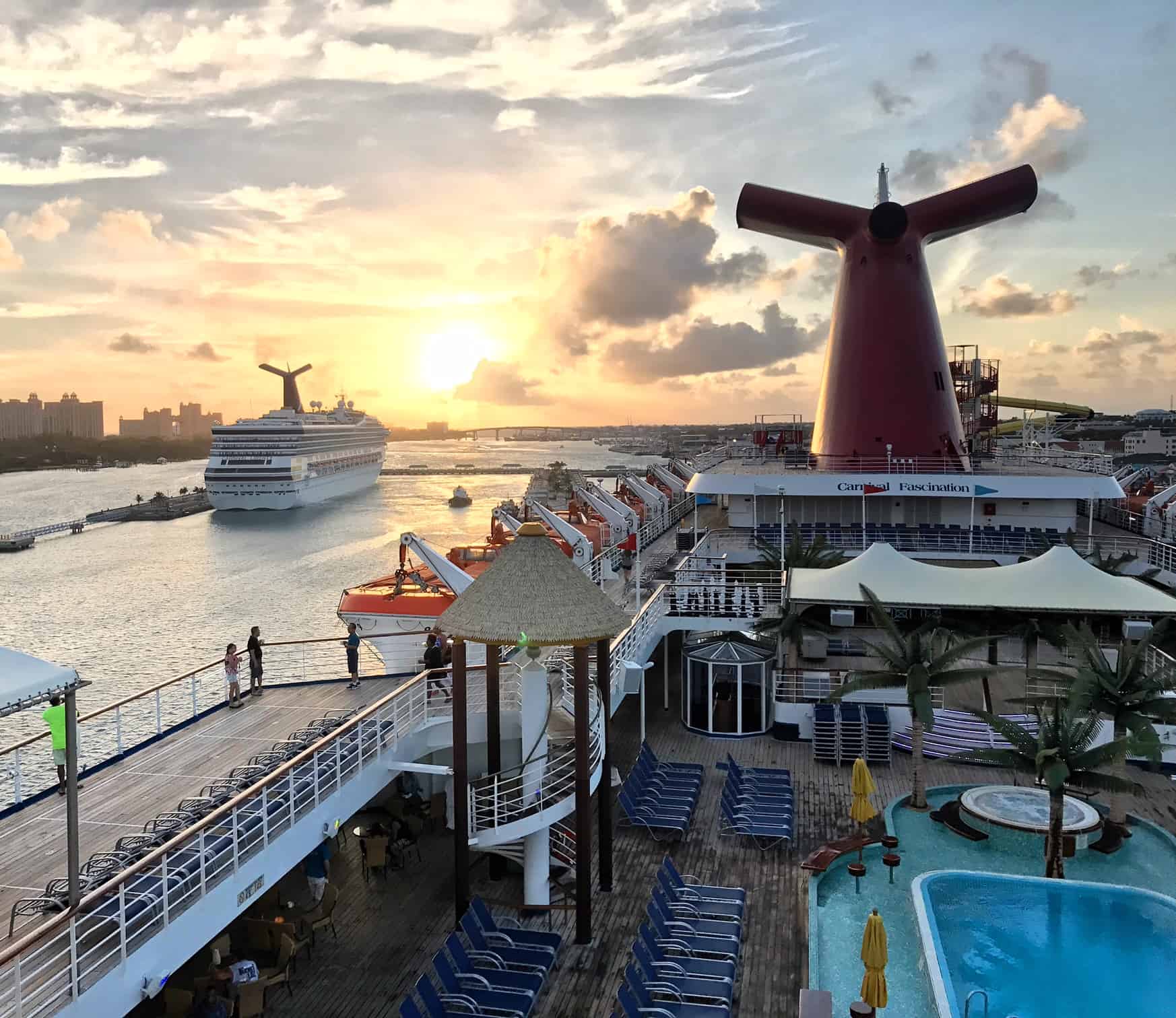 1. Get off the ship early
Chances are your ship will arrive in Nassau right around sunrise, which makes for a great photo op. And the channel leading into Nassau is downright beautiful, with a lighthouse at the tip of a peninsula dotted with several properties it's easy to imagine yourself living in. Once the ship has docked, disembark as soon as possible. Nassau is a very popular port and often has as many as five ships visiting on a single day. That means there can be 20,000 passengers or more hitting the island at the same time, so be the early bird and get yourself that worm!
2. Don't be afraid to negotiate

There will be an army of tour vendors trying to hustle for your business. Remember, they have a lot of competition, and that makes it a buyer's market. Don't like the price they're asking? Walk away. Chances are good they'll follow with a lower offer. And if not, someone else will. I recently watched a family of five negotiate an island tour down from $200 to $125. And don't feel bad for the vendor. Trust me: He's making money.
Read More: Breezes Bahamas Day Pass Review
3. Walk along the pier for great photos
Don't lie: You want to make all the people back home jealous of your awesome vacation. Heck, isn't that the whole reason Facebook exists? Fortunately, you don't have to go far from the pier in order to do exactly that. From the pier itself you can get great shots of the ship, the colorful shops lining the pier and more. Or walk into town and you'll find a ton of opportunities to clog your Instagram feed!
4. Never pay full price from merchants
Just like with the vendors trying to sell you on a land tour, you'll want to negotiate in the shops. Trust us: They expect it. Sure, they hope that suckers will walk in and simply plop down their money, but they know that most people are going to try and get a bargain.  If someone offers you a t-shirt for $15, ask  if they'll take $20 for two. The worst thing that can happen is they say no, and you go make the same deal at the next shop!
5. Take the water taxi to Atlantis.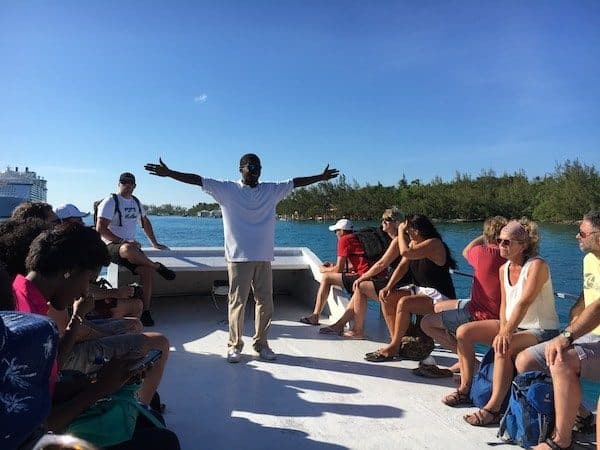 Want to take a cheap tour of the island? When you walk out of the cruise terminal area, turn right and head down the pier to the water taxi. This can be a mini-excursion on its own without having to pay cruise ship excursion prices. A boat will take you on a 20-minute narrated ride to Atlantis Bahamas. The tour guide will hit you up for tips on the way out but in my opinion, it's well worth it. And while it can cost an arm and a leg to hit the waterpark, beach, and aquarium at the high-end resort, exploring the hotel's restaurants, casino, and the gorgeous lobby is both free and worth the time!
6. Eat back on the Ship.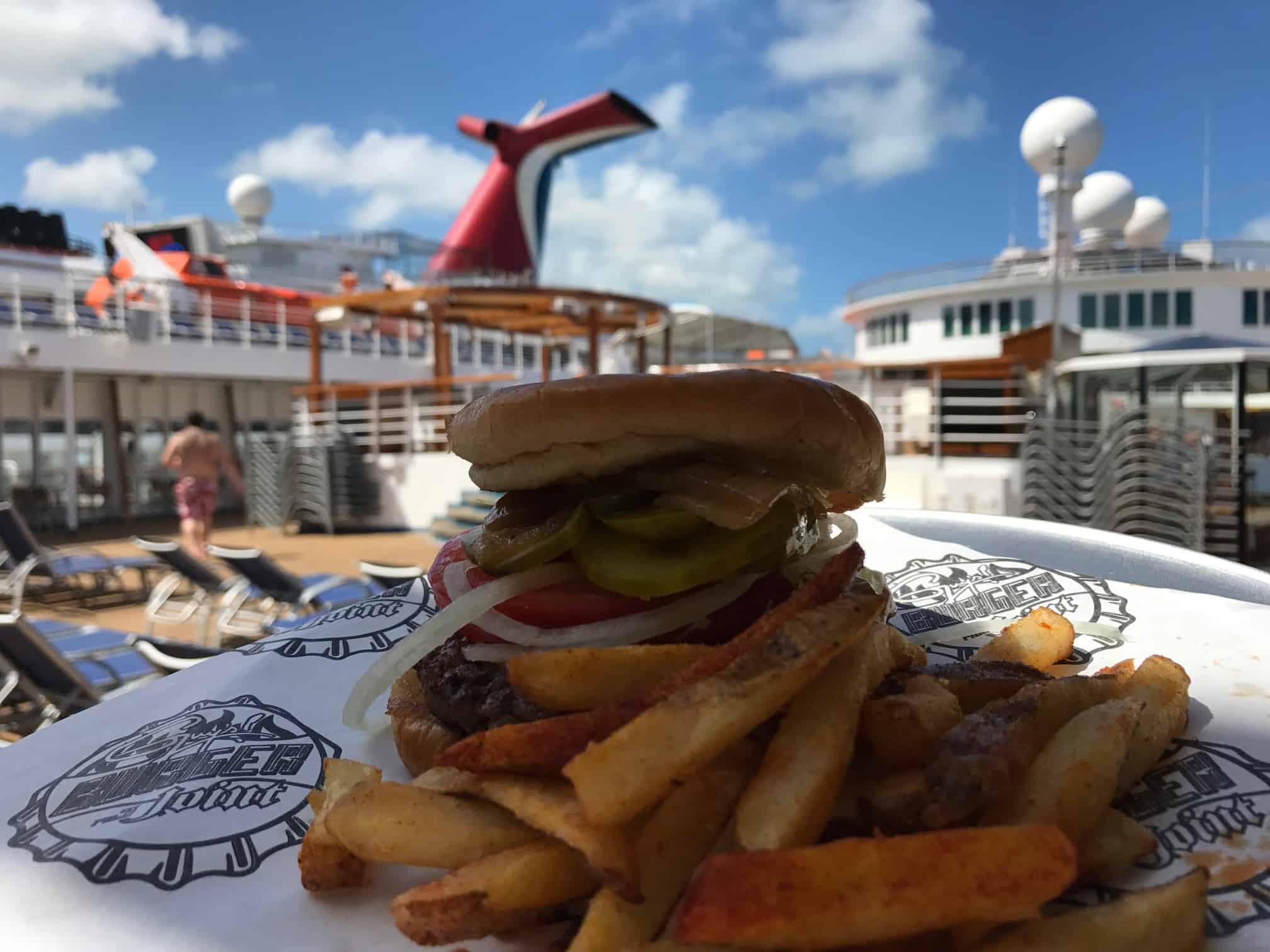 You already paid for the food onboard, no sense of going to eat at a place that will charge you an arm and a leg for an order of conch fritters or a burger. This especially rings true if you're in Nassau. Last year we paid $10 for a beer and almost $20 for a burger at the Atlantis! (That said, if you want to try some of the local fare, there are several fantastic joints serving up conch fritters, many with outdoor seating!)
7. Take a local bus.
This is a really good option if you're thinking of visiting Baha Mar, a Cable Beach resort or simply don't feel like walking down to the Fish Fry. For $1.25 you can catch the local bus to numerous stops along the waterfront. The bus service is also really laid back, so if you want to stop somewhere along the way, you can ask the driver to stop. The #10 bus is what you want to look for. There are other buses, but I'm not familiar with the routes.
8. Don't rent a scooter 
The locals have a saying about guests that rent scooters: "They come as passengers and leaves as cargo." Translation: A lot of people who rent scooters on the island wind up hurt. The traffic flow in Nassau can be downright terrifying, and this leads to a whole lot of accidents. Skip the $50 or so it'd cost to rent a scooter. Save the money (and potentially your life) by taking a cab instead!
9. Don't limit yourself to excursions offered by the ship

Yes, there are valid reasons for taking shore excursions booked through the ship… especially if you're a first time visitor and worried you might get lost (and, as a result, left behind when the ship leaves port). But there are also reputable vendors out there who sell Nassau shore excursions at far better prices than you'll get if you book through the cruise line. If you're looking to visit a resort, Breezes Bahamas is a great one in Cable Beach. Looking for a family excursion or a tour of the island? Cruising Excursions has island tours, as do other operators. Still fearing you'll be left behind if you go with someone other than the cruise line? Simply stick to our tried-and-true technique: Always make sure your excursion returns to the ship two hours before the stated "all aboard" time.
10. Junkanoo Beach is close… and free!

Want to hit a beach, but don't feel like taking a cab or booking an excursion? Take a 15-minute walk from the cruise pier — to just past the Colonial Hilton — and you'll find Junkanoo Beach. You may have to kindly-but-firmly reject a few pushy vendors, but that's true of pretty much everywhere in Nassau (outside of the high-end resorts). Want to stop for a drink after your day on the beach? You just happen to have to walk past the wildly-popular Senor Frogs in order to get back to the pier!
11. Look for port-day specials

If you decide to stay on the ship, make sure to check the daily program left in your cabin for port-day specials. Maybe you can get a relaxing massage at the spa for 25% off, for example. There may also be events taking place that are specifically designed for those who opt not to go ashore. Sometimes, when ships wind up staying into the evening or overnight, they offer dining specials to encourage people to spend their money on board as opposed to in port.
Video: 5 Tips for Navigating Nassau, Bahamas
What do you do when you're in Nassau?