Galveston Island is the perfect getaway for a pre or post-cruise stay. The island offers a ton of food, culture, attractions, shopping, and more, making it more than just a place to drive through on the way to your cruise vacation. Next time you sail from Galveston, consider spending time there to take advantage of these 13 things to do.
1. Shop on The Strand
Located right across from the cruise terminal, "The Strand" is a historical district full of shops and restaurants. In addition to the various clothing and gift shops that line Strand Street, there is also a giant chess set for playing in the adjacent Saengerfest Park as well as a running trolley for transportation.
2. Drink beer at Galveston Island Brewing Co.
If you're into craft beer, or if you like beer at all, a visit to Galveston Island Brewing Co. is a must. It's a quaint brewery with a quiet spot on the island, and their facilities include an indoor bar and seating, souvenirs, tables with board games, as well as outdoor seating and decking, a small stage for live music, picnic tables, and cornhole. It's kid-friendly and dog-friendly, and they serve up some of the best beer you'll ever taste.
3. Enjoy a drink at Murdoch's

Murdoch's is a Galveston treasure. Now a gift shop with a bar, it has been rebuilt several times over the years after being devastated by hurricanes – the most recent being Hurricane Ike in 2008. You'd never know it though, because its unwavering spirit survives every time. The bar serves frozen daiquiris and piña coladas as well beer, including local craft brews from the island. Because the shop extends out over the water as a pier, you can enjoy your drink on its back porch while sitting over the water.
4. Walk the Seawall

On the south side of the island, you'll find the seawall. The 10 miles of beach along the seawall are all public, so feel free to park along the wall and enjoy a day under the sun, walking along the wall or enjoying the beachfront. Parking costs only $2 per hour or $16 for the day and can be paid via the Pay By Phone app on a smartphone.
5. Ride the rides at Pleasure Pier

Galveston's Historic Pleasure Pier is hard to miss, extending out from the island and over the water like a beacon. The pier boasts a roller coaster and rides in addition to food, shops, and carnival games. All-day ride passes for those taller than 48 inches costs $28. Those under 48 inches cost $21. There are discounted tickets available for seniors, active military and veterans, and through local hotels for guests.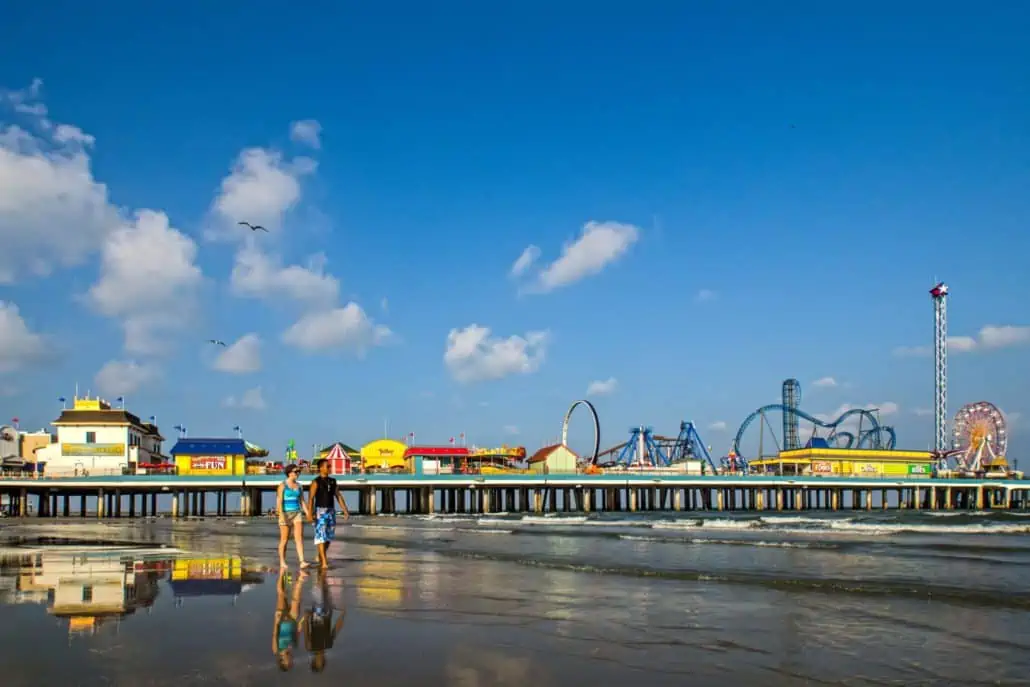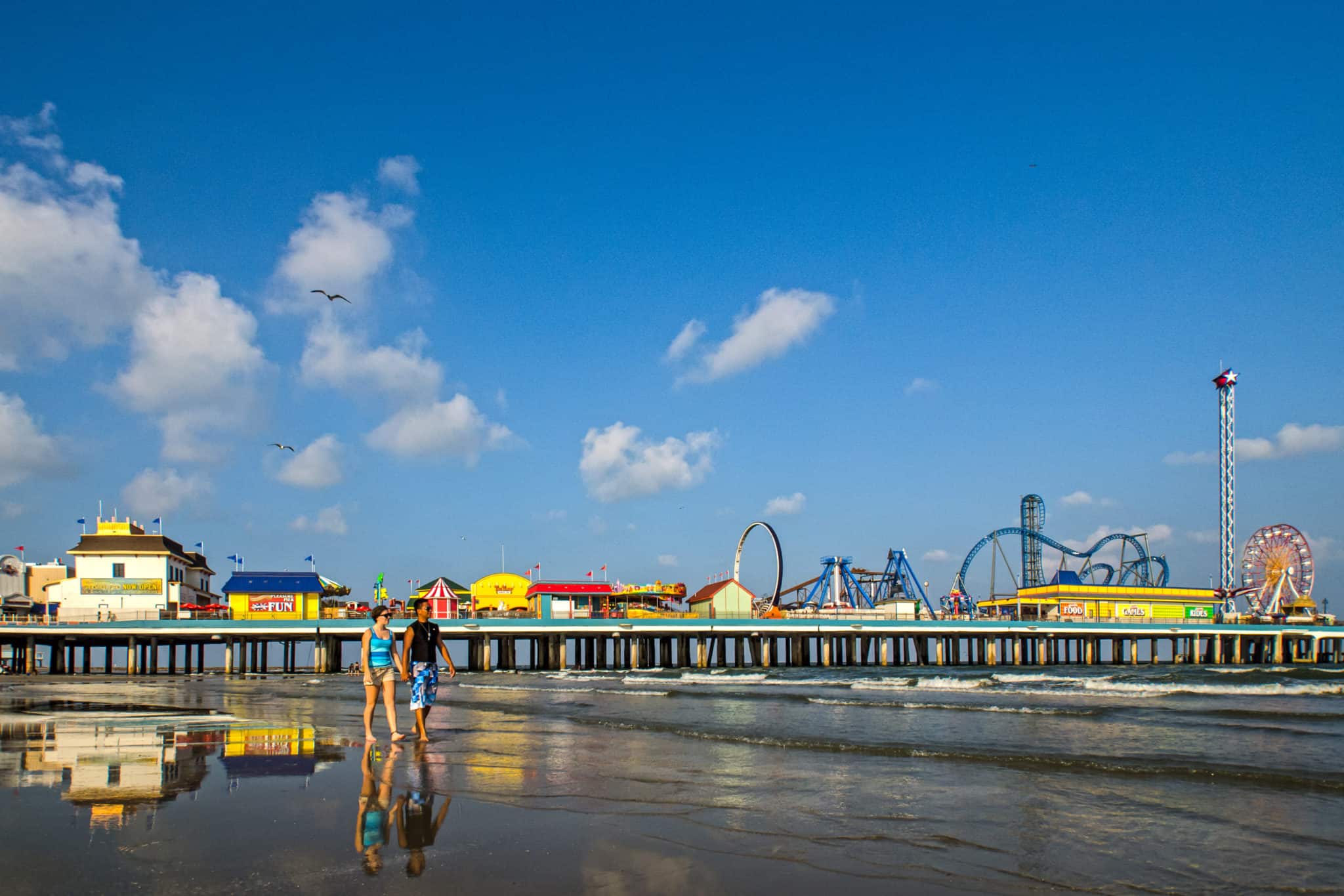 6. Adventure Through Moody Gardens

Made up of three large pyramids, Moody Gardens is easy to spot from the bridge while driving onto the island. Moody Gardens is a museum and adventure park in which each pyramid hosts a different attraction: an aquarium, a rainforest, and an MG 3D theater. It also functions as a resort, complete with on-site dining, spa amenities, a golf course, as well as a splash pad, river, wave pool, and man-made beach.
7. Visit Schlitterbahn

Schlitterbahn is a year-round water park located on the island that features everything from water slides to a lazy river to a swim-up bar. Tickets in the summertime run $60 per person for a day pass or $47 for children and seniors; however, prices are about half that in the spring (March to mid-April).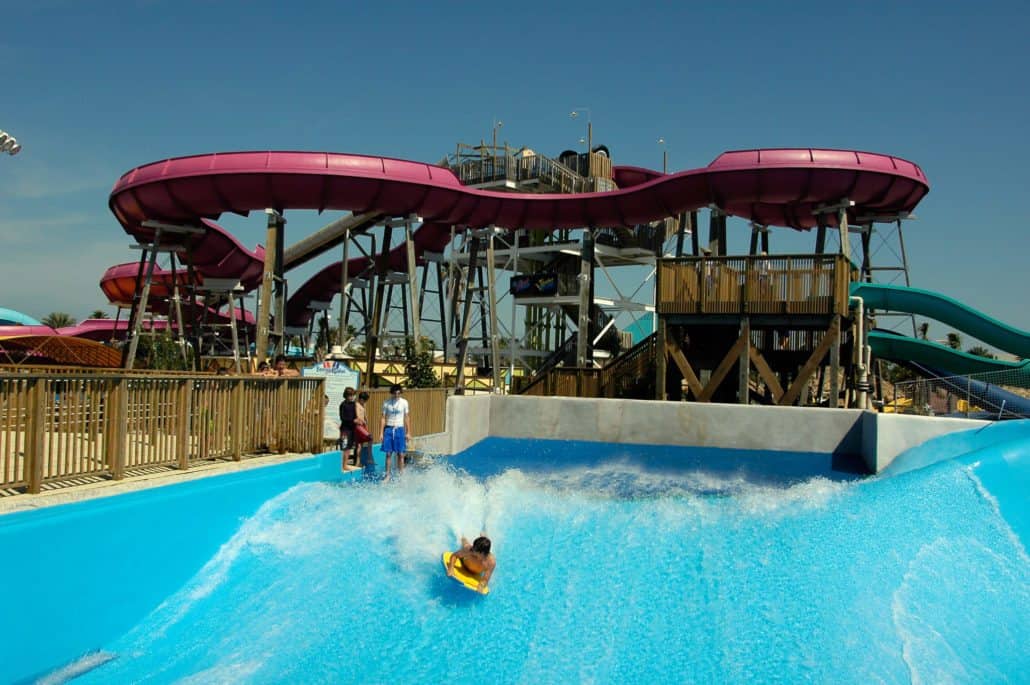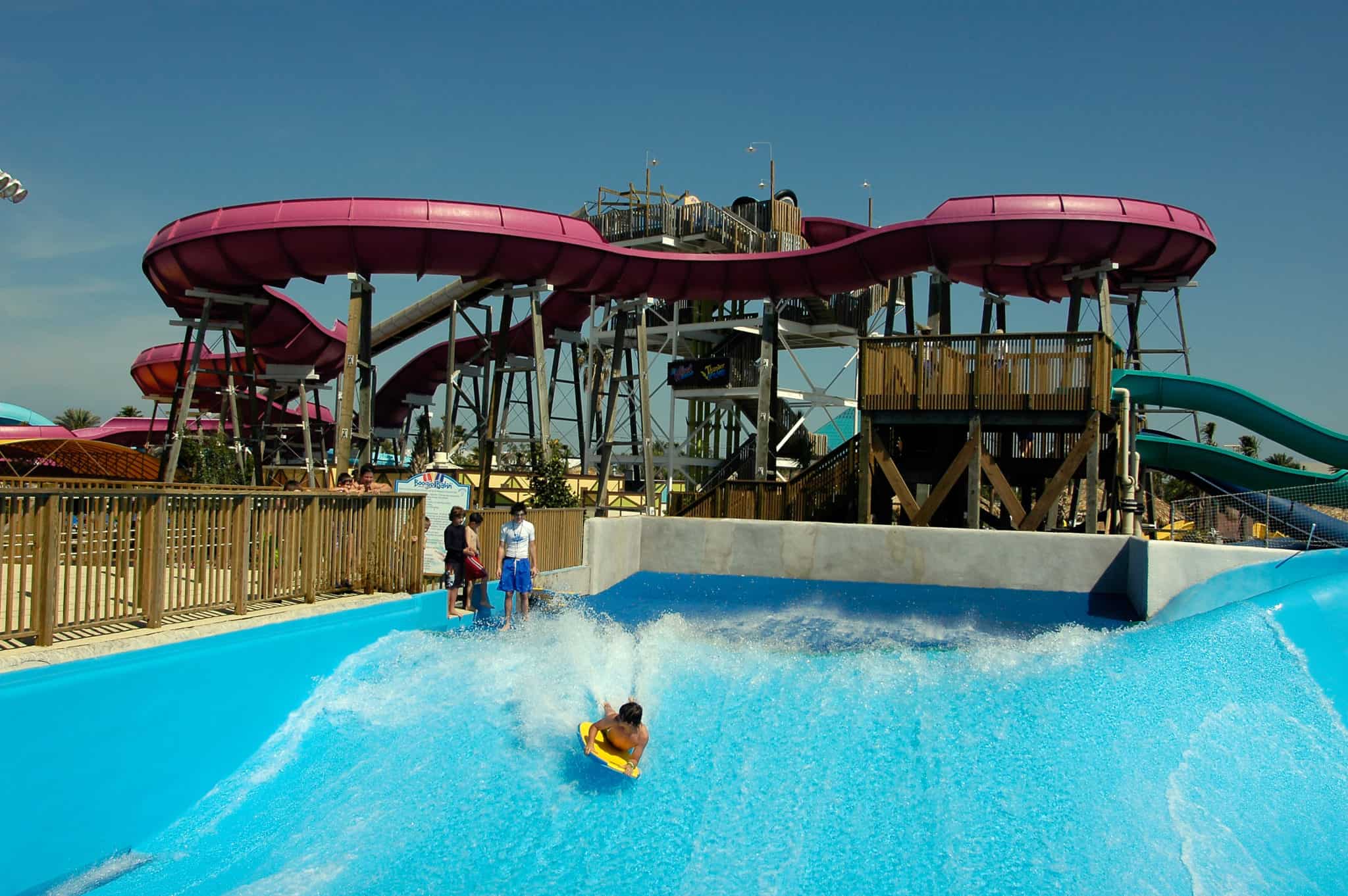 8. Grab Some Grub

If you're looking for a good place to grab grub in Galveston, the choices are endless. Gaido's Seafood Restaurant on the seawall has been an island hallmark since it opened in 1911 and serves up some of the freshest seafood around. The Spot, also on the seawall, serves locally famous burgers as well as fresh seafood and has four individual, unique bars inside: a tiki bar, tequila bar, rum bar, and general backyard bar. Of course, if you're looking to stay closer to the cruise terminal, Fisherman's Wharf and Willie G's are both popular spots for fresh seafood and other bites.
9. Sunbathe on Pocket Beaches

If you're willing to travel a bit further south, Galveston Island has several pocket beaches that are open to public access but are not nearly as busy as the public beach at the seawall. If you're looking at sites like Airbnb for a pre or post-cruise stay and want more quiet beach time, look for properties closer towards the Jamaica Beach area to avoid the crowds.
10. Visit Historic Homes

Another fun thing to do in Galveston is to tour the historic homes on the island. One of these is Bishop's Palace, which was built in the late 1800s and is an example of Victorian architecture. Inside, the "palace" features unique details like marble columns, stained glass windows, and a mahogany staircase. Another home to visit is Moody Mansion. Also built in the late 1800s, the mansion has 31 rooms, including a ballroom, and was built in the Romanesque style.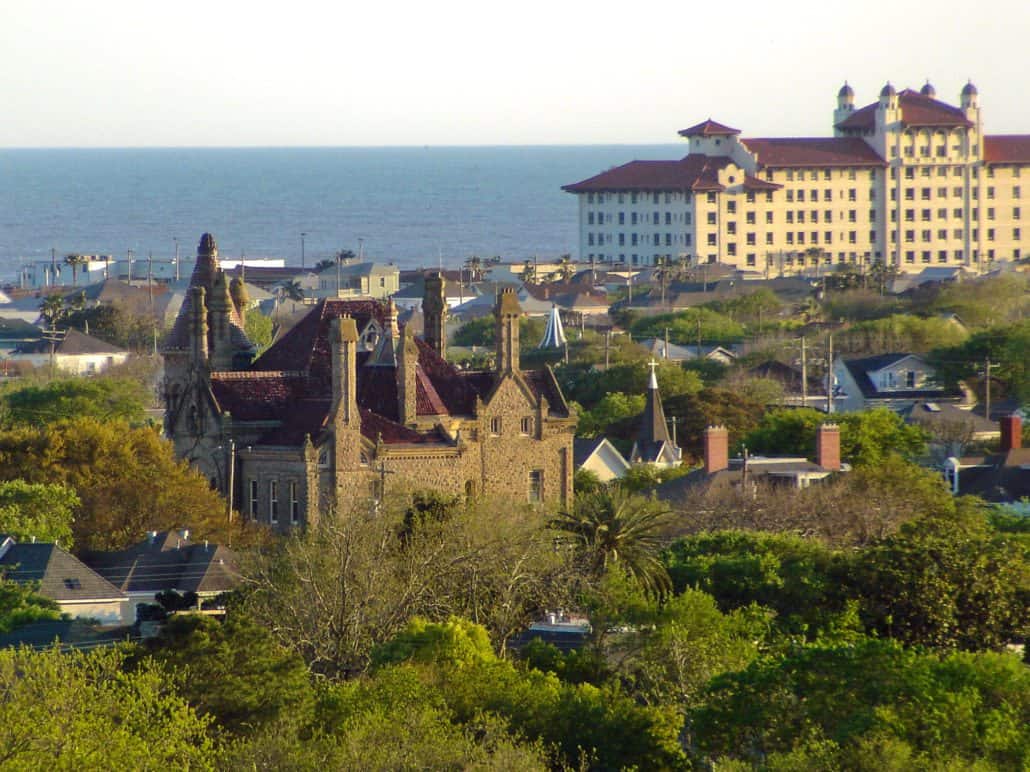 11. Visit Museums

Galveston Island is bursting with museums. Two of the most popular among tourists include the Ocean Star Offshore Drilling Rig & Museum and Galveston Railroad Museum. The Ocean Star Museum is a retired jack-up rig that you can board to learn about the process of extracting oil offshore. The Galveston Railroad Museum operates rail rides, and many of the rail cars can even be boarded and viewed on the lot.
12. Tour the Tall Ship Elissa

Docked at Pier 21 next to the cruise terminal, the 1877 Tall Ship Elissa floats proudly as a Galveston attraction and is still a functioning vessel. To learn more about the history of the ship's commerce and history, you can visit the adjacent Texas Seaport Museum and even board the ship to wander its decks.
13. Watch the Ships Leave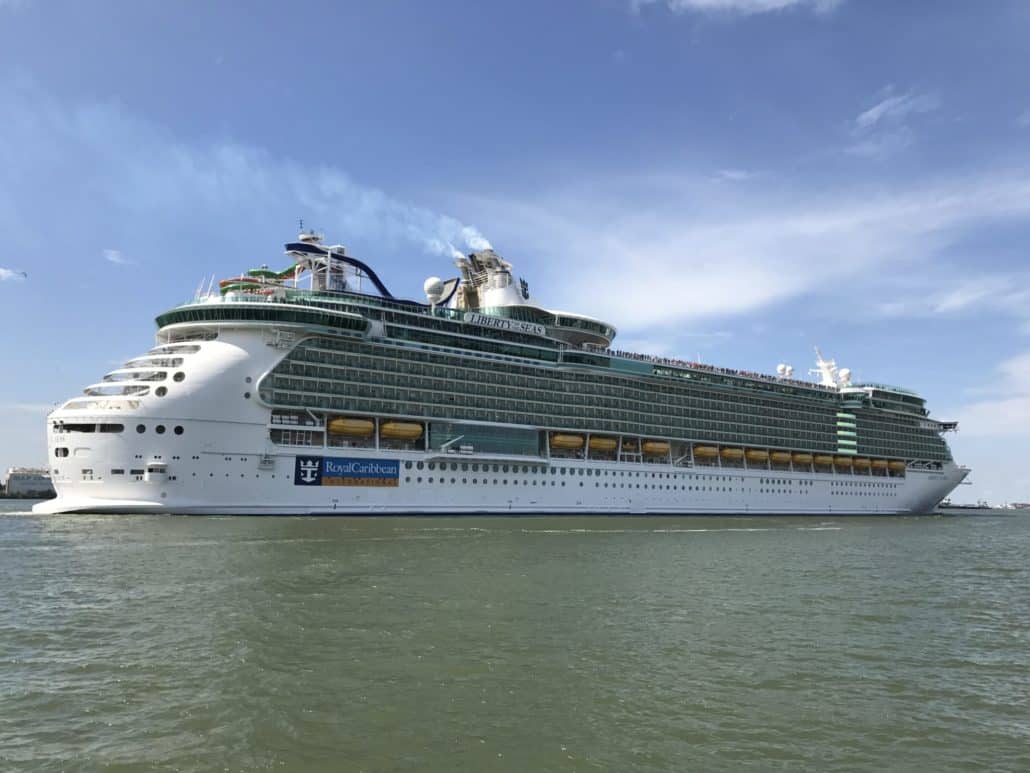 If you arrive the day before your cruise (or stay the day after) and there's a ship in port that day, it's always fun to watch the ships leave from Pier 21. There's plenty of open deck area to simply hang around and watch the ships. But if you feel like snacking while you wait, the restaurant Fisherman's Wharf offers outdoor seating with prime views of the ships sailing off. Just ask the hostess for a seat outside; they are always happy to accommodate.
Photos via Galveston CVB
Prices updated in June 2022.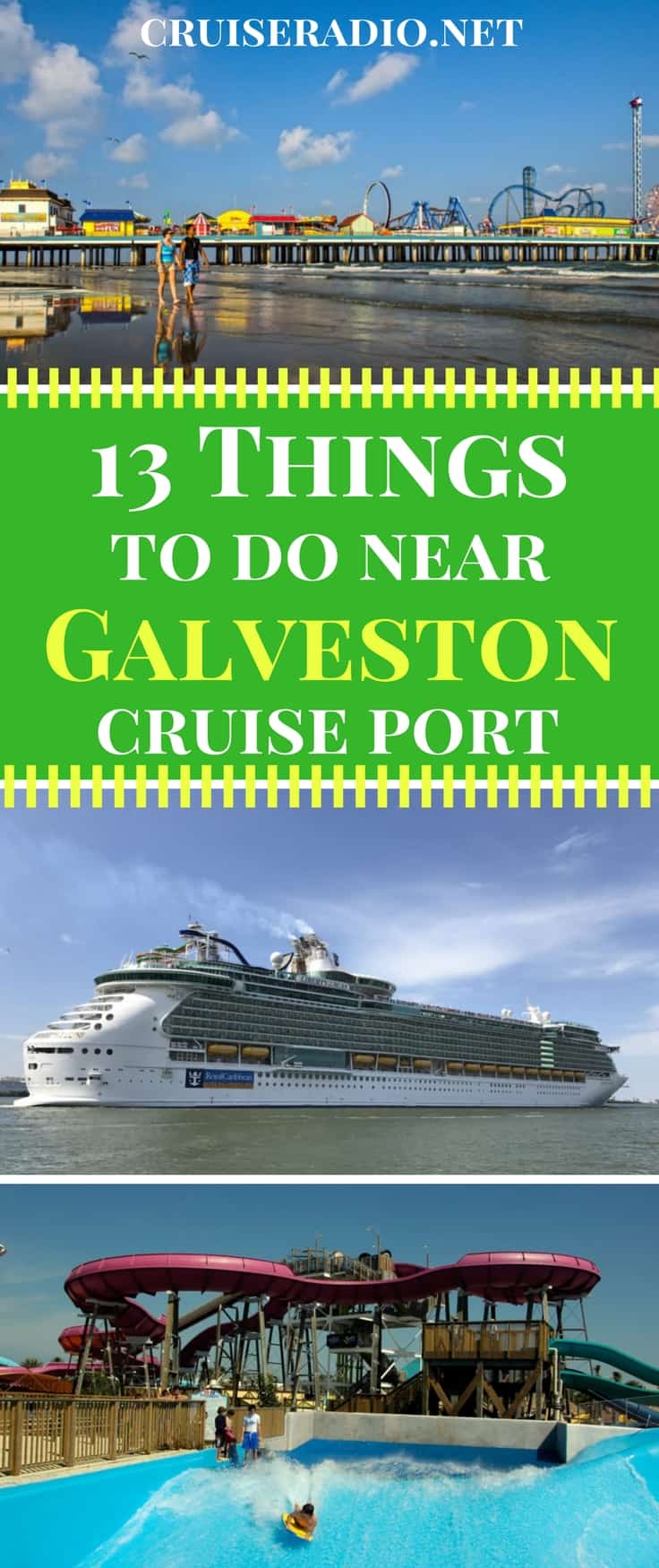 SaveSave