Cruising, at least in the way that we know it today, has been a popular vacation choice since the late 1970s. But there have been a lot of ways that the cruising experience has changed over the last 40+ years thanks to continued advances in technology, especially given the shift in the reliance on the internet since the 1990s. While this list could probably be endless, here are 13 of the biggest ways technology has changed cruising.
How Technology Has Changed Cruising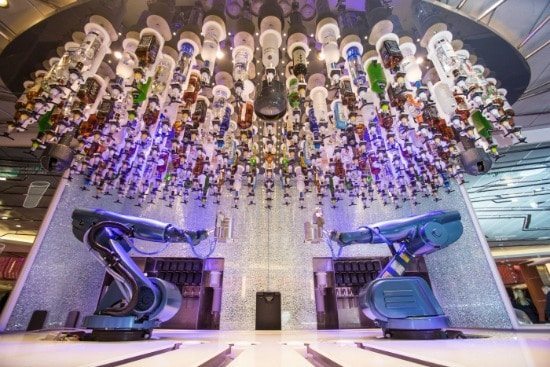 1. Easier booking

In the Dark Days before the internet, you had to call a travel agent if you wanted to book a cruise or get any information about sailing dates, itineraries, prices, etc. Now, the world is your oyster. Anyone can do a quick search to find practically all the information they need. Plus, with hundreds of cruise review sites just like CruiseRadio.net and online forums, there are plenty of places to find reviews from fellow cruisers. And while I still recommend using a travel agent to help you get the best bang for your buck, doing your research will help your agent too by giving him/her a better idea of what you want.
2. Faster check-in

If you thought embarkation day was rough already, consider what a nightmare it would be to check in everyone the day of. That includes verifying IDs, setting up onboard accounts, and more. Plus, you couldn't go online and print your own boarding passes and bag tags yourself. These documents would all be mailed to your travel agent's office in vinyl packets (or leather, if you were sailing on a luxury line). Then, your travel agent would have to deliver them to you before your cruise – you'd best not lose them. So, let's all take a moment to be thankful for the internet and online check-in. Also, thanks to the introduction of facial recognition technology, the check-in for cruising is only getting faster as more ships update their process.
Read More: 7 Things to Know About Anthem of the Seas
3. Staying connected to home

Nowadays, the availability of wifi for purchase onboard cruise ships makes getting in touch with family back home incredibly easy, whether you do so through the ship's computers or your own devices. Contacting home is much easier and more affordable than the past, when in-stateroom telephones charged several dollars per minute to call back to land. And while it's still about $1/minute to use those phones, hardly anyone uses these anymore now that they access wifi and send a message online.
4. Instant photos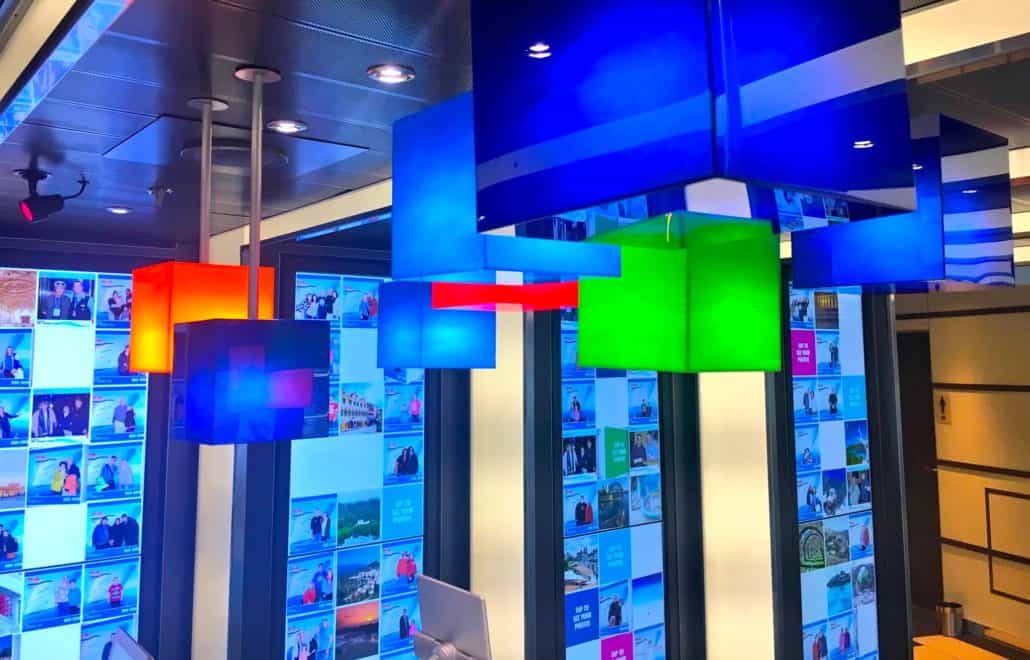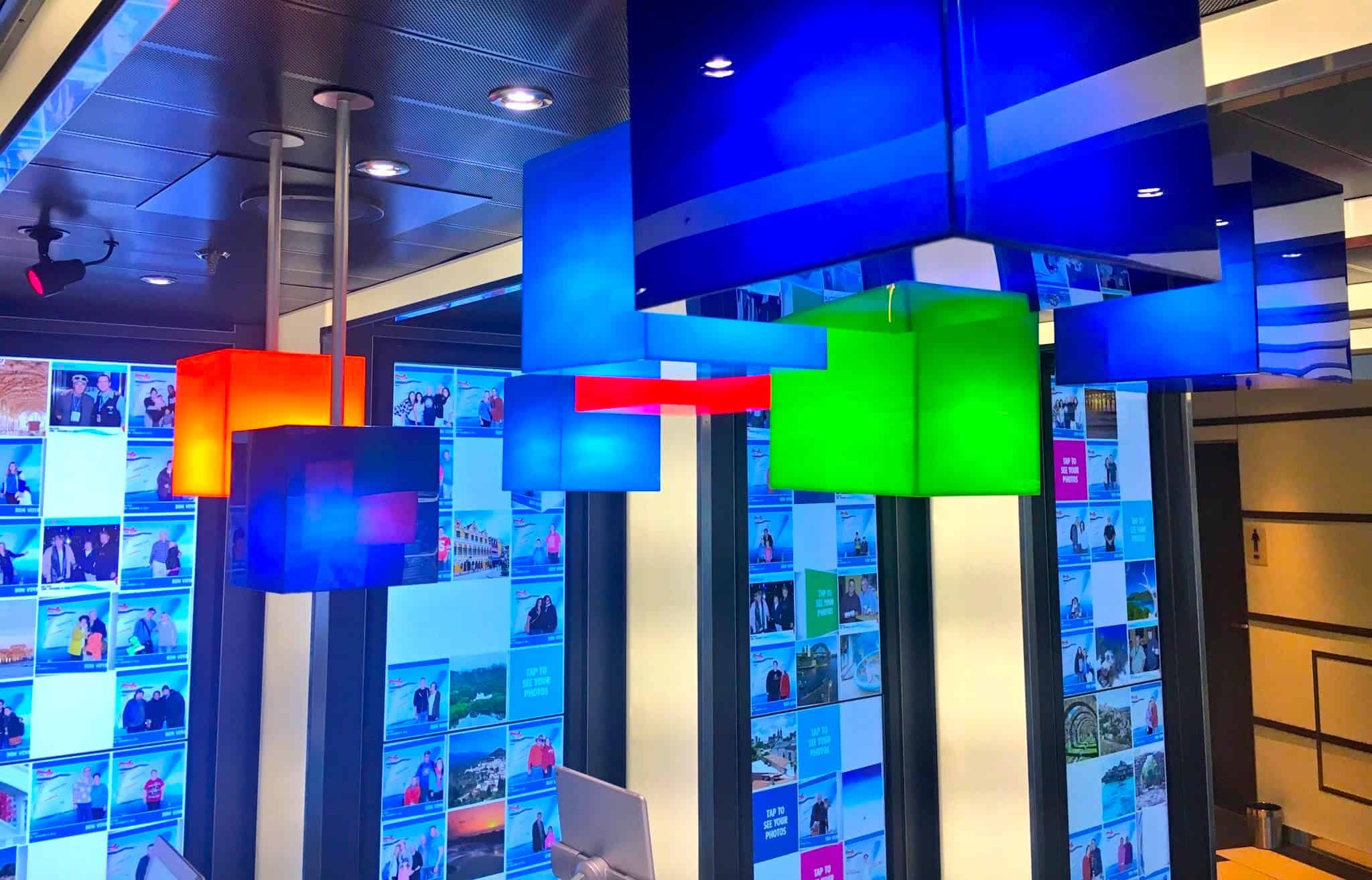 Okay, so most ships still use the tried-and-true method of printing your cruise photos for you to find on display at the photo shop onboard. But, almost all of the newest ships – as well as many that have undergone refurbs – have made the switch to a digital photo gallery. This not only allows a cruiser to instantly download his or her photos to a mobile device – it also saves on printing costs and takes up less space on a ship. Plus, thanks to facial recognition technology built into the digital galleries, it means no more wasting time thumbing through random pictures to find your own.
5. More diverse onboard activities

From bumper cars to robot bars, the onboard cruising experience has changed drastically over the years. While years ago it was a big deal when a Carnival ship got a water slide equivalent to what some people have in their own backyard pools, nowadays the stakes keep getting higher for what ships can offer onboard. The North Star glass observation capsule that extends out over some Royal Caribbean ships is certainly a technological marvel, as is the fact that Carnival Vista has an IMAX theater. The list goes on and on…
6. Bigger ships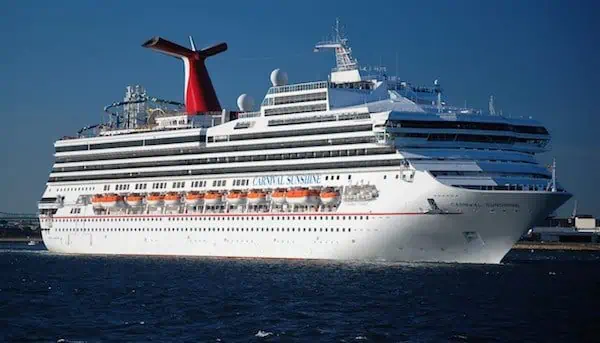 When the RMS Titanic debuted in 1912 as the largest moving object built by man, measuring in at just over 46,000 gross tons and 882 feet in length, it's likely no one of that day and age would believe the size of the ships built today. When Royal Caribbean's Symphony of the Seas debuts next spring, it will break the record for largest passenger ship ever built by measuring over 230,000 gross tons and 1,188 feet in length. Still, you don't have to go back over a century to marvel at the differences. Even just two decades ago, Carnival Destiny (now Carnival Sunshine) debuted in 1996 as the first passenger ship built at over 100,000 gross tons.
7. Onboard apps

Chances are that in a few years the paper daily planners will become another item of the past. That's because almost every cruise line has built its own app for onboard experiences. Once onboard, you can view your daily planner, check which bars and dining venues are open, make dining reservations, review your expenses, and more (depending on the app). \
8. Social media

Even just a few years ago, social media was not accessible while on a cruise because internet was something you could only get by logging into a ship's computer and paying a hefty price. Now, internet is available and affordable on cruises, and people love to use it to post about their vacation. The cruise lines love it too, because it's basically free advertising when you post fun vacation pictures and your friends comment to say "Wow! I want to take a cruise!"
9. Better dining experiences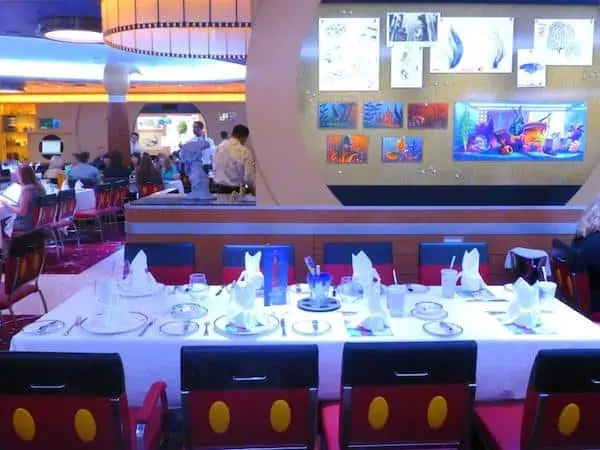 In the past, most cruise ships had only a main dining room and a buffet, and possibly a steakhouse if you were lucky. That would be almost impossible to believe in today's cruising world, with technology allowing ships to feed more people and offer more numerous and more diverse dining options. Plus, the introduction of technology into the dining experience created experiences like Animator's Palate on Disney ships, where your own artwork comes alive on the dining room walls. It almost makes you wonder what things will be like in another 20 years…
10. Effortless reservations

Back in the day, there was no such thing as going online to make dining or spa reservations ahead of your cruise. If you needed to make any type of reservation, you had to wait until your were onboard. This sometimes resulted in a mad dash to the guest services desk as soon as people stepped on the ship. Not so much, anymore. Now, most people take advantage of the opportunity to pre-book their onboard activities online to spare themselves the time and hassle on the ship.
11. More budget friendly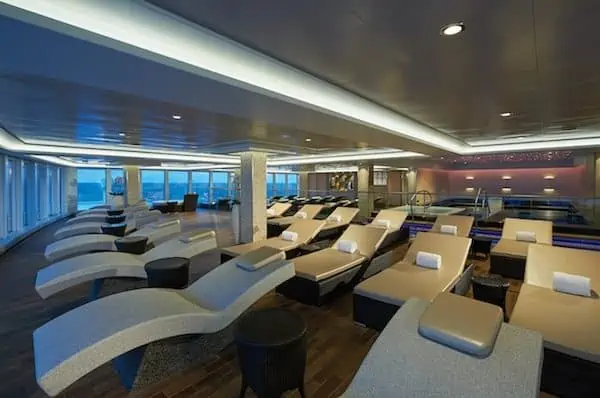 One of the biggest ways technology has changed cruising is by making it more budget friendly. And in turn, that makes it more accessible to more people. In the past, you paid for only the cost of your cruise in advance. Extras like shore excursions or your bar bill were tacked onto your final statement at the end of your cruise. Now, you can prepay these and more like wifi access, spa passes, and specialty dining packages – concepts that weren't even around in the cruising world "back in the day."

12. More energy efficient ships

The better technology gets, the more energy efficient ships get. Today's ships operate under stricter, greener policies than in the past. For example, cruise lines have rigid recycling rules for their crew, more energy efficient onboard equipment (like the laundry rooms), as well as computers in the ship's galleys that help track food supplies and orders to decrease food waste. And, in a revolutionary shift, many new ships are being built to be fueled by LNG (liquefied natural gas), which both costs and pollutes less than diesel.
13. Stateroom accommodations

Have you heard of the "virtual balcony" staterooms on some Royal Caribbean ships? These are actually interior rooms that feature a floor-to-ceiling HD screen that displays the view outside the ship in real time. It even has its own "railing." Better still, it will even play sounds from outside like the ocean rolling underneath the ship. Does it really get more techy than this?
Do you like technology in modern day cruising?