The best cruising advice I often hear people give on the show is "don't try to do everything, because you just won't have enough time." It's true — there's never enough time to enjoy every little pleasure on a big-ship cruise because there's so much happening all at once. That being said, there are some experiences that many cruisers overlook or discount, and we've made a list so you don't miss them on your next cruise.
1. Tastings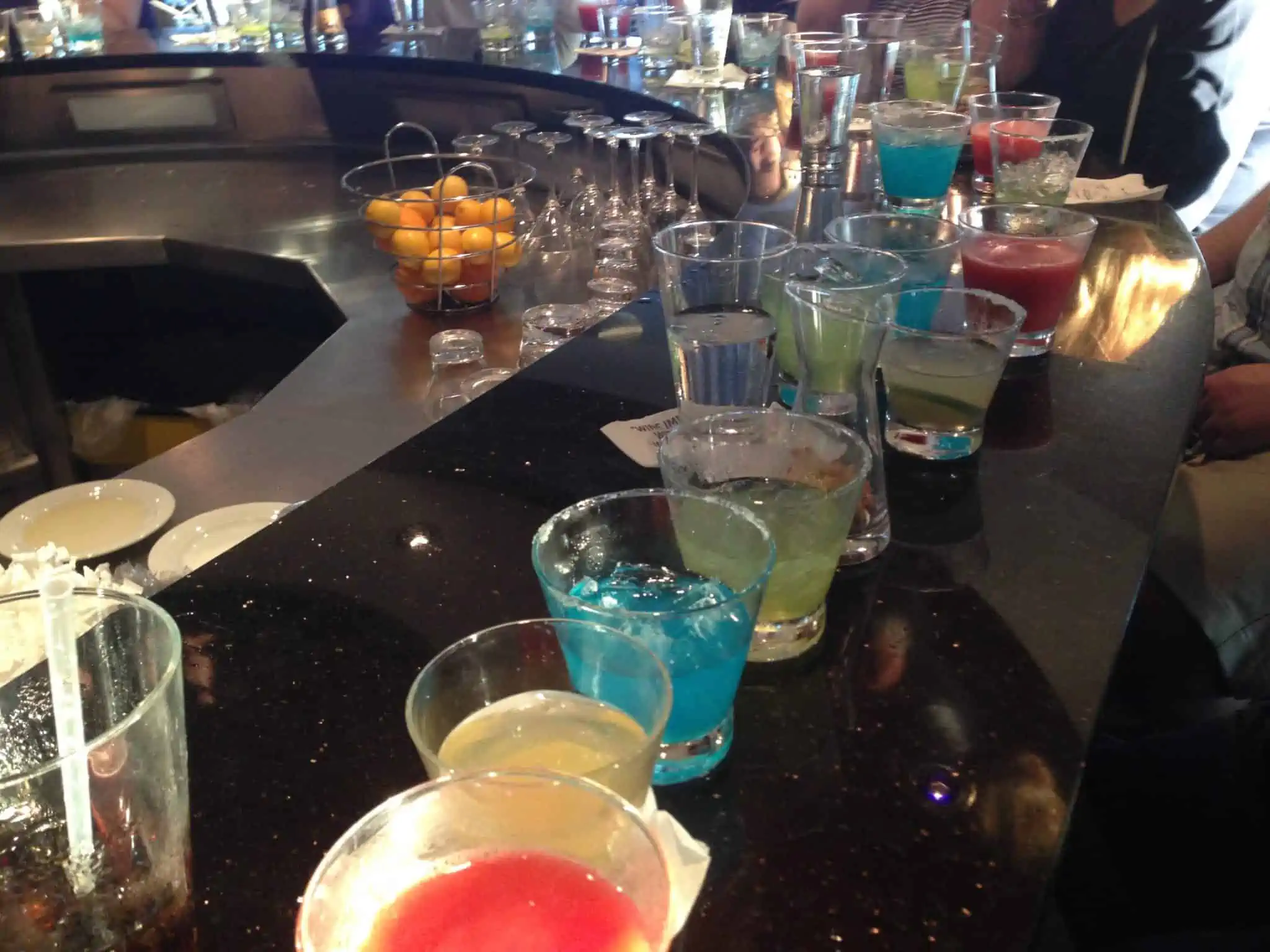 As a sales incentive, the bars or shops on the ship will often hold free liquor or wine tastings to incentivize guests to buy some drinks or bottles of liquor. There's no obligation though, so why not go and get some free alcohol. You might just end up finding a new favorite.
2. Onboard Classes

From cooking classes to yoga to salsa dancing and mixology lessons, there are endless classes available onboard for almost any interest. Many of these are free and also come with included things like food or alcohol tastings, souvenirs, or other swag.
3. Chef's Table

So many people pass on the Chef's Table because of the extra surcharge to dine, but if you can afford the extra cost and love to try new foods it's an absolute must-do. The Chef's Table is more than just a seven-course dinner; it's an experience that includes a behind-the-scenes tour of the galley, entertainment, private meet and greets with the top chefs, and carefully selected menus of mouth-watering dishes that you won't find anywhere else on the ship.
4. Adults-Only Spots

It's not that kids aren't great and all, but the peace and quiet of the adults-only deck on a cruise ship — plus the lack of crowds — are a refreshing change for many. Some ships also have VIP deck spaces that are both adults-only and are even more secluded thanks the surcharged required to access them — but the added privacy is often worth the extra fee.
5. Staying on the Ship in Port

Although there's always something to explore in any port of call, there's also something to be said for staying on the ship on a port day. The ship becomes nearly empty, so you more or less have different venues to yourself. No lines on a cruise ship is a pretty appealing concept.
READ MORE: Five Tips to Save Money on a Cruise Vacation
6. Star Gazing

Out at sea, away from the city lights, the stars burn brighter than ever. So don't forget to take the opportunity to stargaze from the ship while sailing at sea. If it's cold and windy outside, many ships have an indoor observation deck, where you'll also find a late-night bar.
7. Main Dining Room for Breakfast or Lunch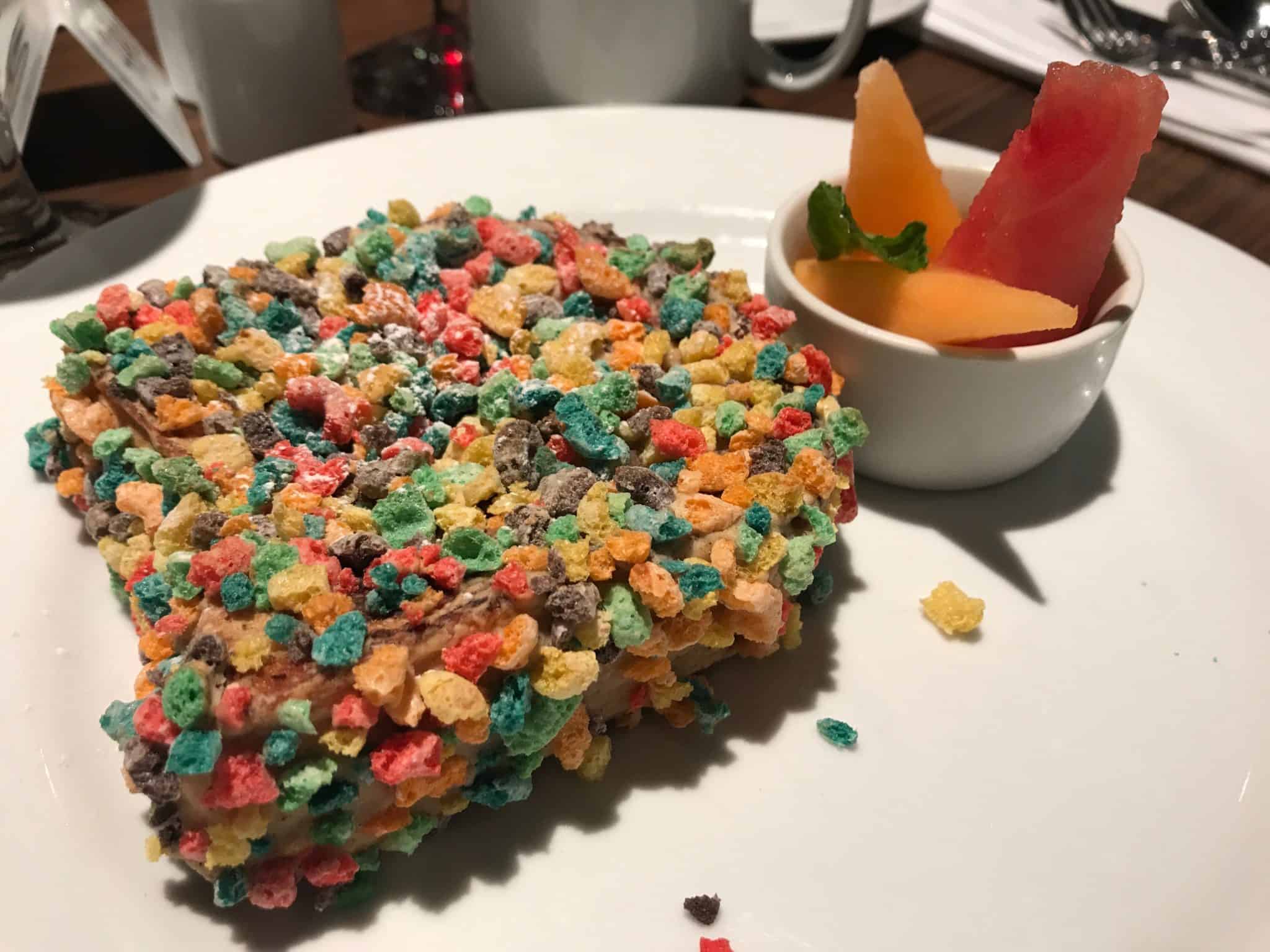 The lido buffet can be one of the busiest places on a cruise ship, but even specialty dining venues can get crowded when they're open. Many cruisers mistakenly think the main dining room is only open for dinner, but it's usually open for all three meals, especially on sea days! Having a waiter serve your meal is much more relaxing than waiting in a long buffet line and then battling the crowds to find an open table.
8. Booking a Balcony Cabin

There's nothing better than starting and ending your cruise days with your own private piece of the deck. In the morning, order room service breakfast and enjoy it in your PJs on your balcony. At night, grab a nightcap to go and wind down under the stars in your own room. Of course, a private balcony is nice in the middle of the day too, when the lido deck gets busy.
9. All-Access Tour

Most cruisers skip the behind-the-scenes tour either because of the surcharge, or because they just haven't heard of it. But if you have the chance to take the tour, don't miss it. It takes you behind public areas to places like the ship's bridge, engine control room, and main galley.
10. Buying a Spa Pass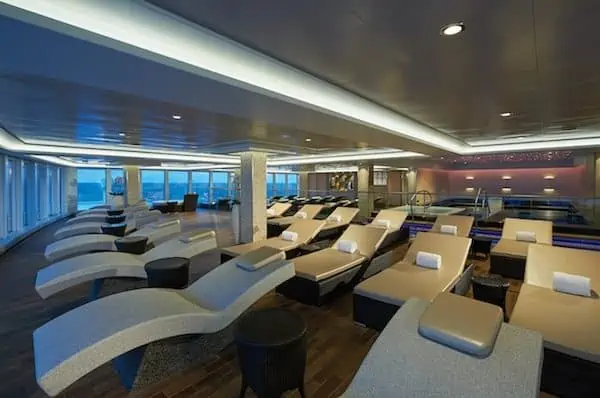 For most, the main purpose of a vacation is to relax. So why not treat yourself to the ultimate form of rest and relaxation by booking a spa pass? On most ships, this means access to thermal suites that include saunas and steam rooms, jetted pools, and more.
11. Using the Jogging Track

Believe it or not, every ship has an outdoor jogging track in addition to its indoor gym facilities. Why run inside on a treadmill when you could walk, jog, or run around an outdoor track that boasts open-ocean views and sea breezes?
12. Complimentary Lunch in Specialty Venues
Specialty dining venues, which come with a surcharge, are becoming more and more popular on cruise ships. However, many that charge during dinner service are open during lunch hours for free. This is a perfect way to check out some different cuisine without the dinnertime fee.
READ MORE: Family Cruise Deals: Which Cruise Lines Let Kids Sail Free
13. Sunrises and Sunsets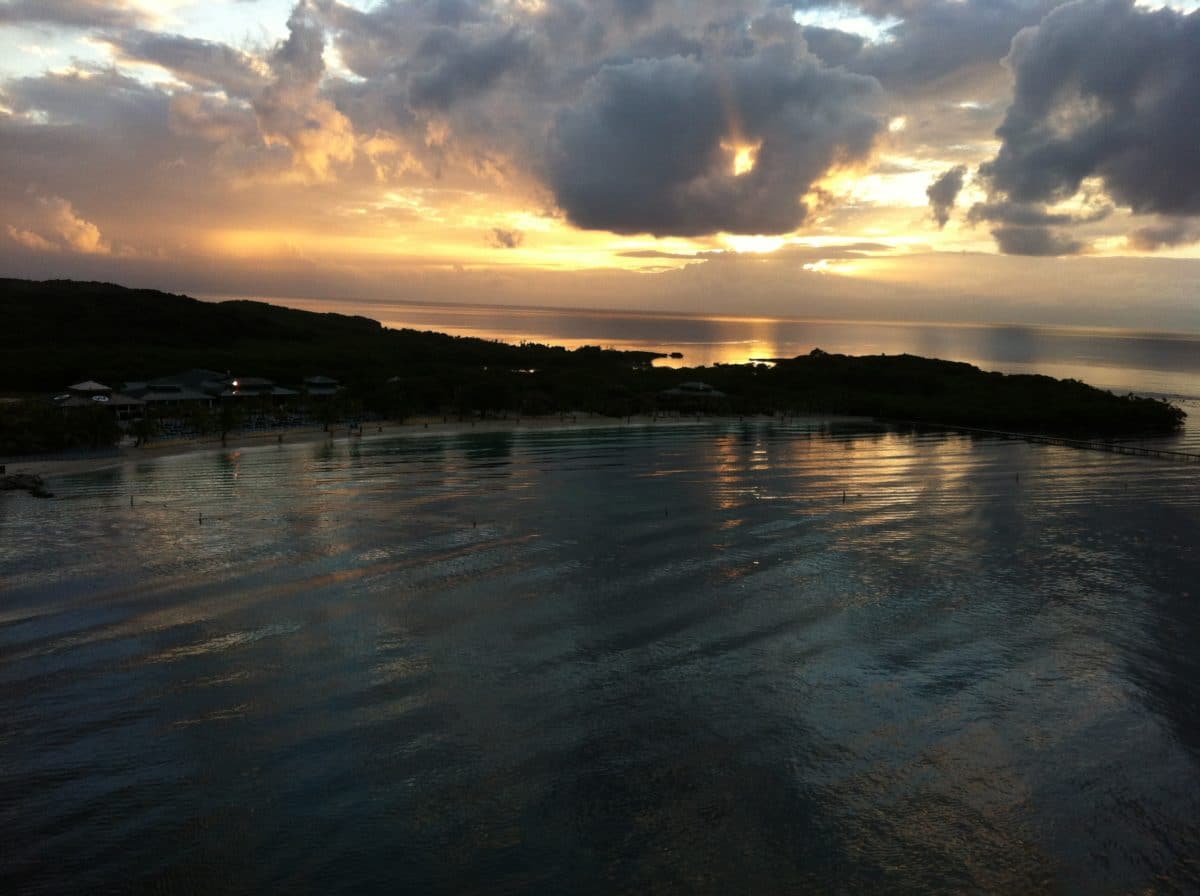 There's simply nothing more captivating than watching the sun rise or set at sea. Even if you're not a morning person, make an effort to get up early at least one day on your cruise to witness the beauty of a sunrise at sea. Unless it's completely overcast, I promise you won't regret it.
14. Meet and Greets
Some cruise lines offers meet and greet opportunities with characters. Disney Cruise Line of course has Disney characters, and Carnival has Cat in the Hat characters. Princess even has a teddy bear named Stanley that kids can meet. On Disney, you are able to make reservations for a meet and greet, so be sure to bring a book for autographs for your little ones!
15. Professional Photos

Some people shy away from taking professional portraits on cruises because of the cost to purchase the final prints. However, the cost of taking and purchasing a professionally shot and edited photograph on land is typically much more by comparison. These photos are priceless memories, and you can buy as few or as many as you'd like.
READ NEXT: How Much Does It Cost for Kids to Go on a Cruise?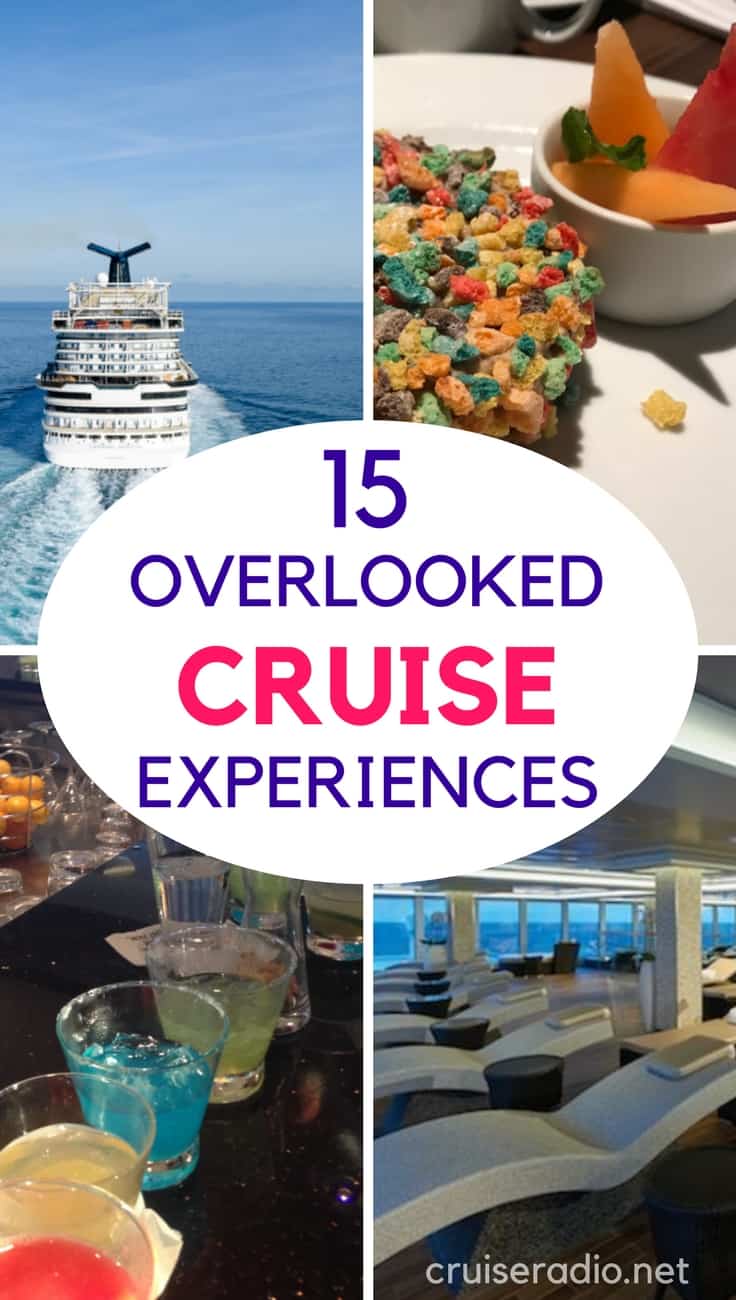 SaveSave
SaveSave