If you have kids, planning any type of vacation takes on a whole different dimension, and there are lots of needs and desires to take into consideration. Cruises are no exception. One of the first things you'll likely be asking yourself is how much extra it will cost to take the whole family. 
Unfortunately, there is no cut-and-dry answer to this question. Things like the number of people in the cabin and the ages of your children may be factors, depending on the cruise line. To help you figure it out, let's dive in.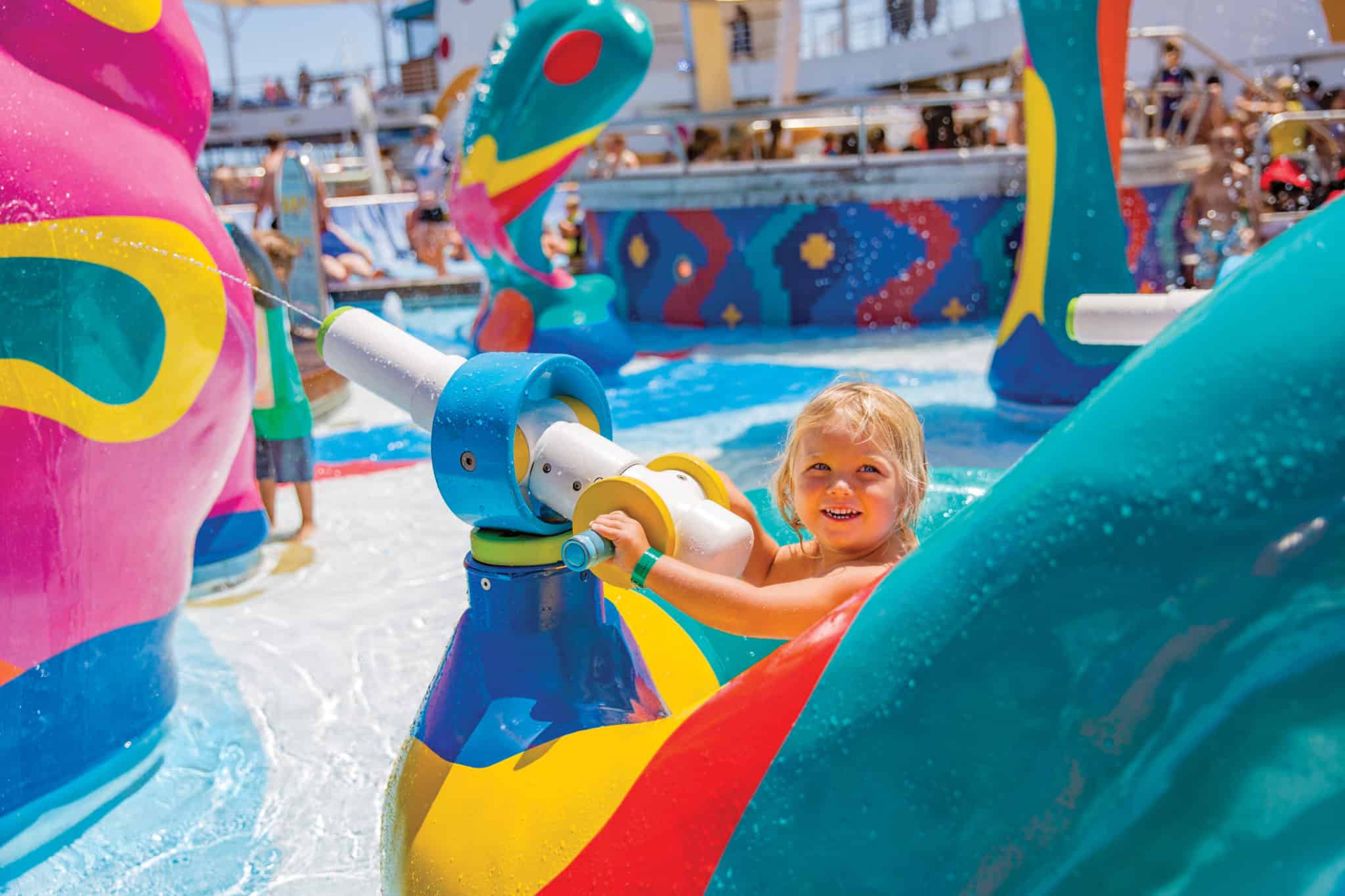 Vacation Pricing Comparisons
You may be in the very beginning stages of vacation planning, and aren't even sure if a cruise is the right fit for your family. There are lots of options out there, and building your own vacation by staying at a hotel or opting for an all-inclusive resort experience are also attractive choices. We want to give you the basics on how pricing works for each of these options.
Hotels
With a hotel stay, you'll typically just pay one price for your room, whether two people stay in it or four. Many times hotels will even have cots or roll-away beds available, which can add space for a fifth person. Often these are free, but sometimes you'll pay a small fee for one.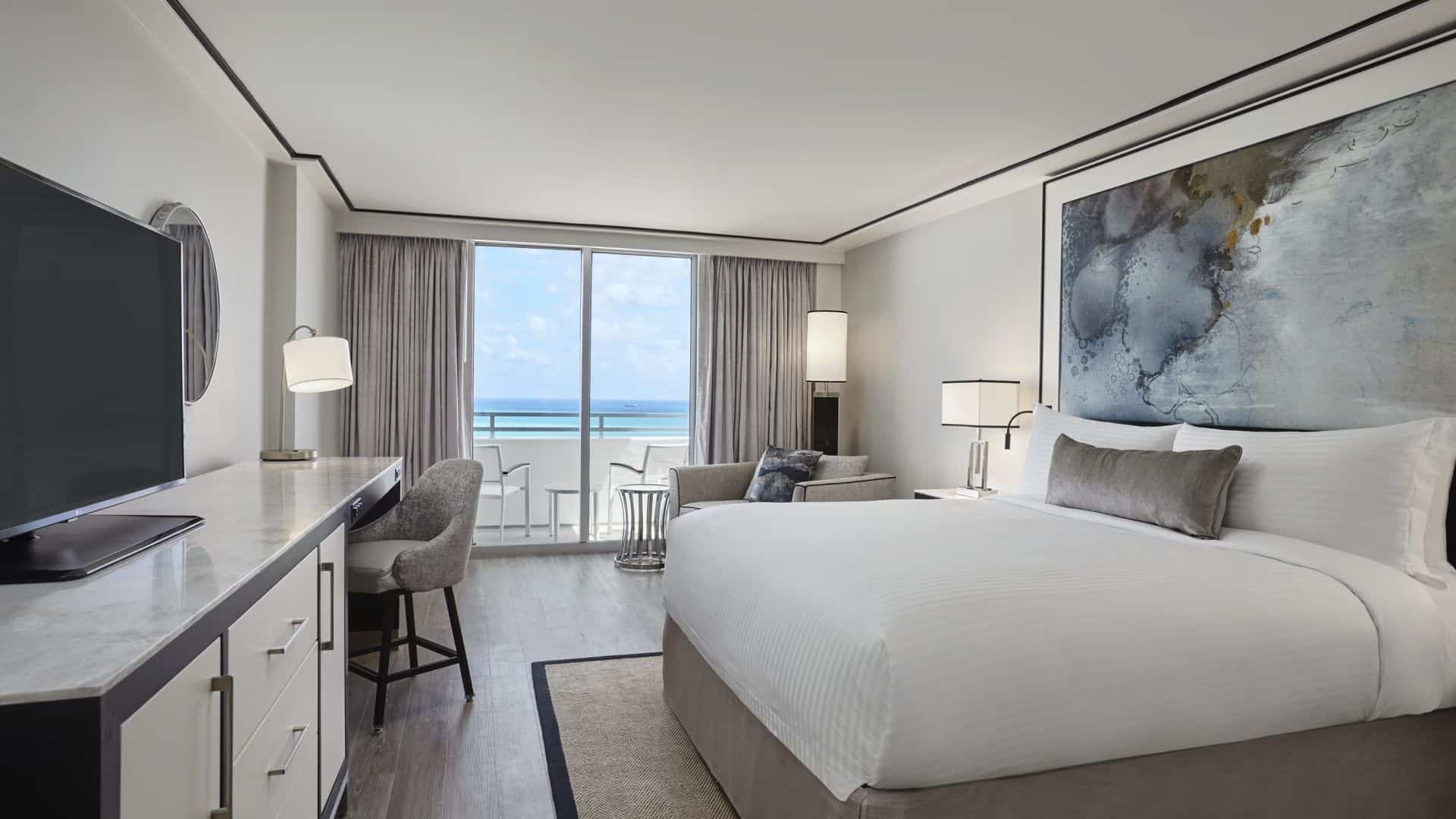 Hotels charge per room and not per person simply because you're pretty much getting just the room. Aside from pool access and the occasional free continental breakfast, hotels don't really include much else. You're basically booking a place to sleep at night and get ready for the day — the hotel isn't where most of your activities, food, and entertainment will be found.
Because of this, most hotels will obviously cost much less than an all-inclusive resort or cruise, but you have to factor in all of the additional expenses that your vacation experience will incur: meals each day, activities, attractions, entertainment, transportation, etc.
All-Inclusive Resorts
All-inclusive resorts have a more complicated pricing structure, because you aren't just getting a place to sleep when you stay at a resort that has a lot of inclusions. Most likely, adults will be able to enjoy alcoholic beverages for free, as well as food, activities, entertainment, and possibly even off-property excursions. Kids enjoy all the same perks, minus the alcohol, of course. 
Each resort may calculate their rates differently, because there are a lot of different circumstances to consider. There could be a family of four consisting of two adults and two kids under 12; a family of five with two adults, two teenagers, and a child under 12; a single parent with one child; or a couple with a baby under two — you get the idea.
Resorts could offer a pricing structure that's one flat rate per night for guests no matter their age, but they don't tend to do that. Teenagers will generally cost less than adults, kids will be less than them, and babies under age two may cost less or even be free. This is because kids won't be drinking alcohol, and probably won't eat as much as their parents do; their stay costs the resort less money than an adult's stay does. Resorts generally arrive at their nightly rate based on a combination of the number of people in a room as well as their ages.
Each resort has its own formula for how they charge guests, but the bottom line is this: kids and teens will usually cost less than adults, but they are almost never free. You might experience sticker shock when you look at the price of an all-inclusive resort next to a hotel in the same area, but you have to consider all of the costs you're getting bundled into the price. The food, activities, entertainment, and alcohol you might pay for out of pocket during your hotel vacation could add up to the same or more than the per-night price of your all-inclusive resort, so weigh your options with that in mind.
Cruises
As mentioned, there is no single answer as to how the pricing works for kids on a cruise. Each cruise line has different policies.
For many cruise lines, the per-person fare is technically not different whether you're a baby or 80 years old. But the differences come when you add the number of people in your cabin into the mix. If you're a parent traveling solo with one young child, chances are good that you'll be paying the same fare for both of you. But if you're two parents traveling with one (or a few) kids in the same cabin, you'll probably end up paying a reduced fare for each of the kids. Not necessarily because they're kids, but because they're the third, fourth, or even fifth person in the cabin. We'll get into this more in a bit.
Note: We did mention the fifth guest in a cabin, but keep in mind that most cruise cabins will only be able to hold four people. A select few standard cabins may be able to accommodate five on different cruise lines, but often you'll have to get a suite to accommodate more than four. In that case, you'll be paying a lot more per person just for the luxury of a suite, so it may work best for your family of five-plus people to just get two standard cabins instead.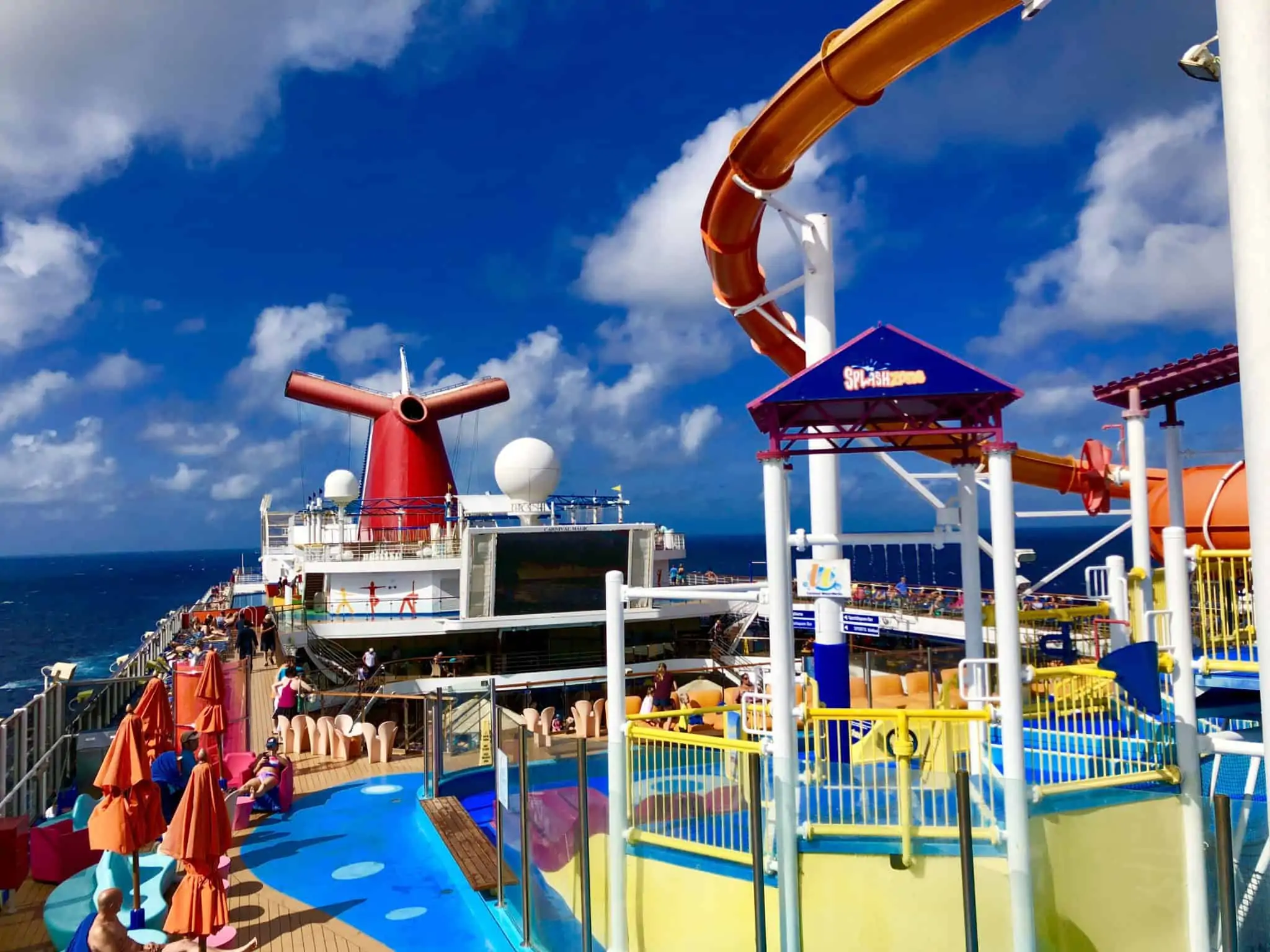 Budgeting for a cruise should be a little bit easier than for a hotel vacation, but it might take more effort than an all-inclusive resort would since most cruise lines don't include as much as an inclusive resort does. Your cruise fare will cover your cabin, most meals, and most activities and entertainment. It likely won't include alcoholic drinks and soda, specialty restaurants, gratuities, shore excursions, and some activities. 
READ MORE: Which River Cruise Lines Are Best for Kids?
Special Cruise Deals
Reduced Fare For Third and Fourth Passengers
As mentioned, most cruise lines offer reduced (or rarely, free) fare for the additional people in a cabin above the two people who pay the full fare. The cost can often be half the price of the full fare or less, which is an excellent deal. The mainstream lines do it as standard practice, such as Carnival, Royal Caribbean, Norwegian, Disney, Princess, and Celebrity. And if you take one cruise with Holland America, you're automatically enrolled in their loyalty program and thereafter receive the reduced fare benefit starting at the very first tier.
Sometimes lines will run promotions that even further reduce the price of third and fourth guests, such as Royal Caribbean and Norwegian.
For a family of two adults and two children, this option works out perfectly because both kids' cruise fare is greatly reduced or free. It also works for adult children or even a friends' trip as long as everyone shares the same cabin.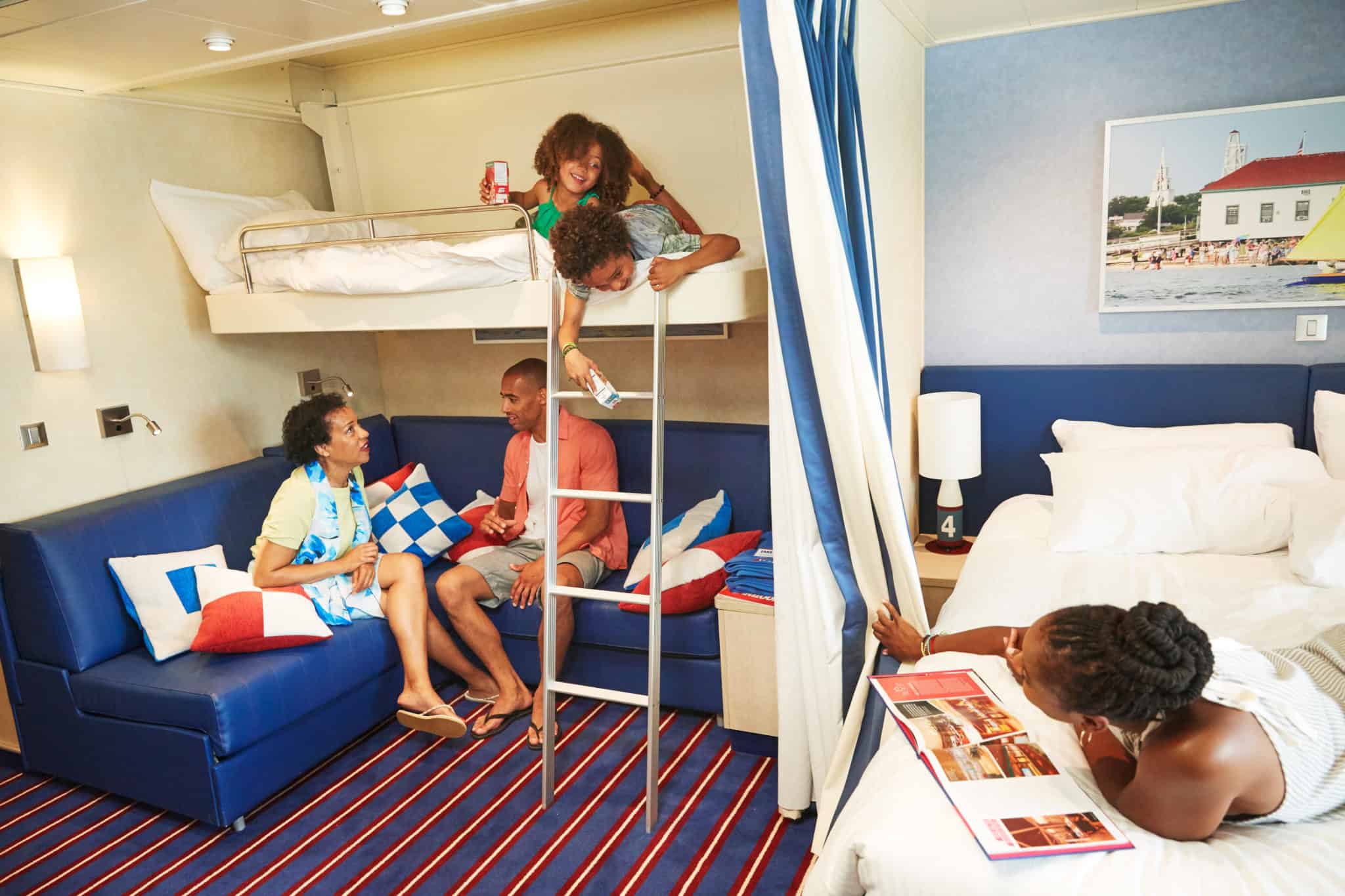 Just be aware that even when a promotion is running that includes free or further reduced fare for the third and fourth passengers, there will likely be some restrictions. Often it only includes certain ships, itineraries, and times of year to sail, and the third and fourth guests will typically pay full port charges and taxes. So if you have your heart set on a specific itinerary and the deal doesn't include it, you'll have to decide which is more important: the savings or the destinations.
Also, keep in mind that scoring these reduced rates require that the family stays in one cabin. Some parents, especially those with older kids, prefer to book a separate room for their adult children. In that case, the first two people in each room will be paying full fare. So if privacy and space are paramount to your family, it's going to cost you. 
Kids Sail Free
To narrow it down further, some cruise lines actually have a deal where kids specifically can sail free. MSC Cruises is especially known for this, as are Royal Caribbean and CroisiEurope. As is the case above, these deals also usually only apply to certain ships and times of year. 
Keep in mind that each cruise line has their own age limit for this perk; it's not just anyone under 18 across the board. For Royal Caribbean it's 12 and under, for MSC it's 17 and under, and for CroisiEurope it's 15 and under. 
Research: What Cruise Lines Let Kids Sail Free?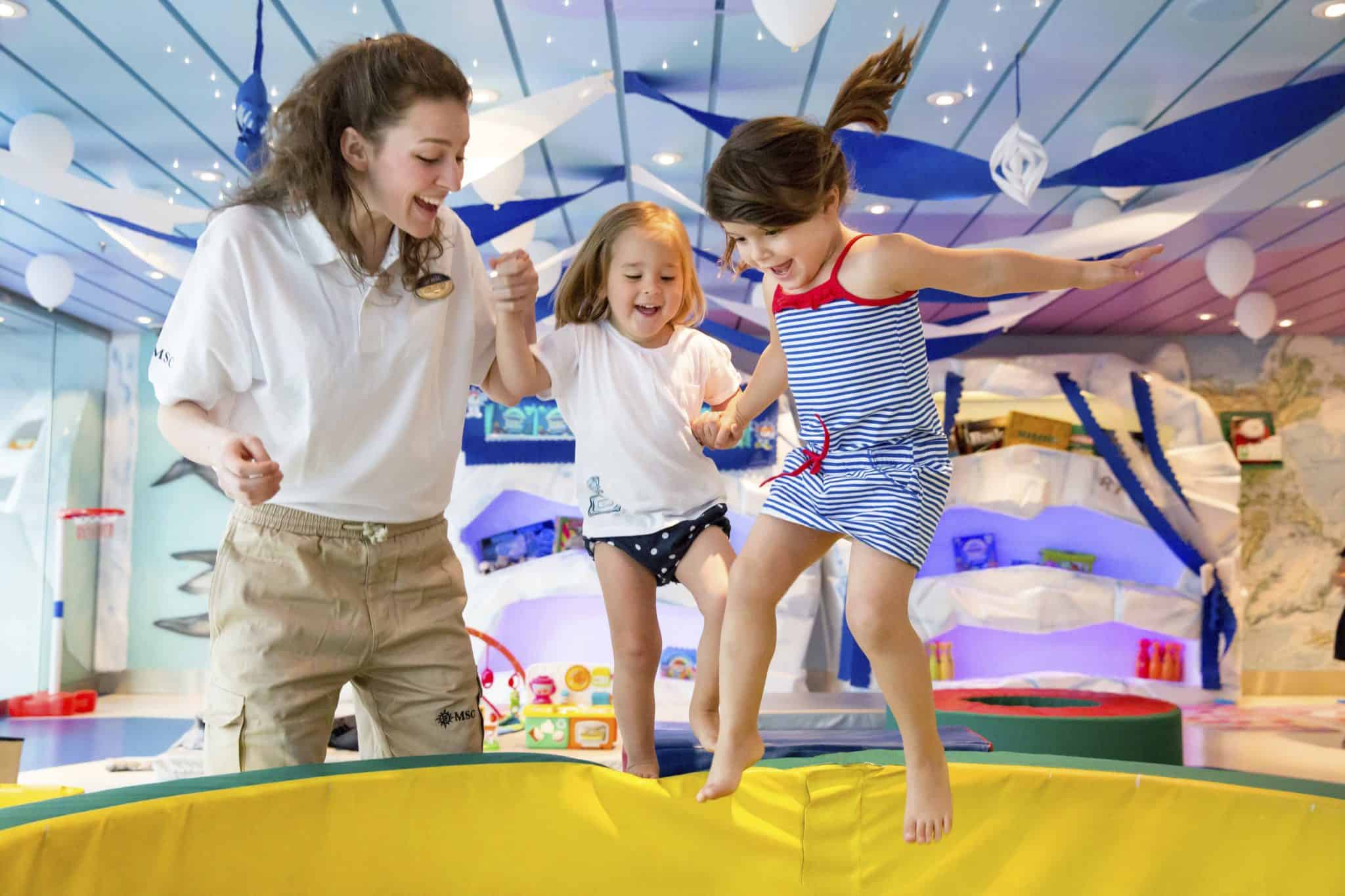 Group Rates
In addition to these various deals, it's worth mentioning that if you're traveling with a large group, there's often an opportunity to get reduced cruise fares and even free staterooms if you have enough people traveling. And this doesn't only apply to kids; it applies to every person that's part of the group. 
Of course, there is a minimum size, as well as stipulations and conditions for a group to qualify for the perks and discounts, including ensuring that you're booking with the cruise line correctly to qualify as a "group." 
For special cases like this, we especially recommend using a travel agent as it won't be quite like booking a cruise the way you may be used to. But either way, it's definitely worth looking into if you're planning for a large group with friends or family members, and it'll certainly help with the budget when you've got your kids in tow. 
Onboard Aspects
Now that we've covered the costs and options when it comes to cruise fare, let's talk about how much the onboard experience will cost for your kids.
Dining
Good news! Not only do your kids almost always have all the same options as you regarding included dining during your cruise, but they will actually probably fare better in specialty restaurants than you. 
Most cruise lines price their specialty restaurants with a flat per-person price, and kids are almost always significantly cheaper. We're talking half the cost of adults or less. Sometimes, kids are even free. So if you have a hankering for a big juicy steak or a family-style Italian meal, don't be afraid to make a reservation and include your kids — they won't set you back much (or at all).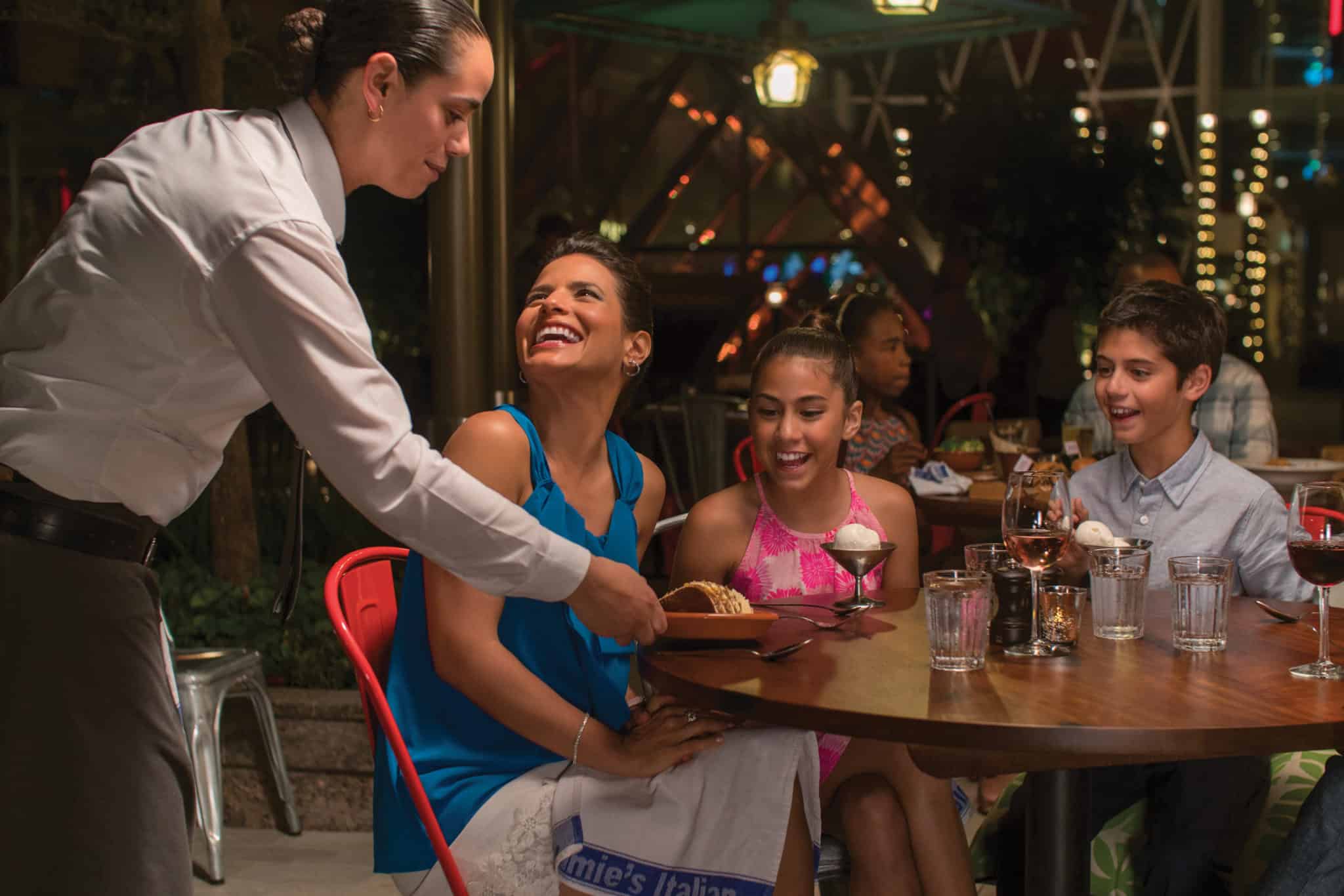 Youth Clubs
There's even more good news when it comes to the children's and teen clubs on your ship — nearly everything that takes place there is included in the cruise fare. Whether it's games, crafts, dance parties, science experiments, themed events, or even supervised activities around the ship like scavenger hunts or sports tournaments, you won't have to shell out anything for your kids to enjoy what the kid's club has to offer.
One notable exception is the ships that offer late-night group babysitting in the kid's club space, which usually comes with a small fee. But chances are, that fee is well worth it so you can have a night out on the ship to yourselves.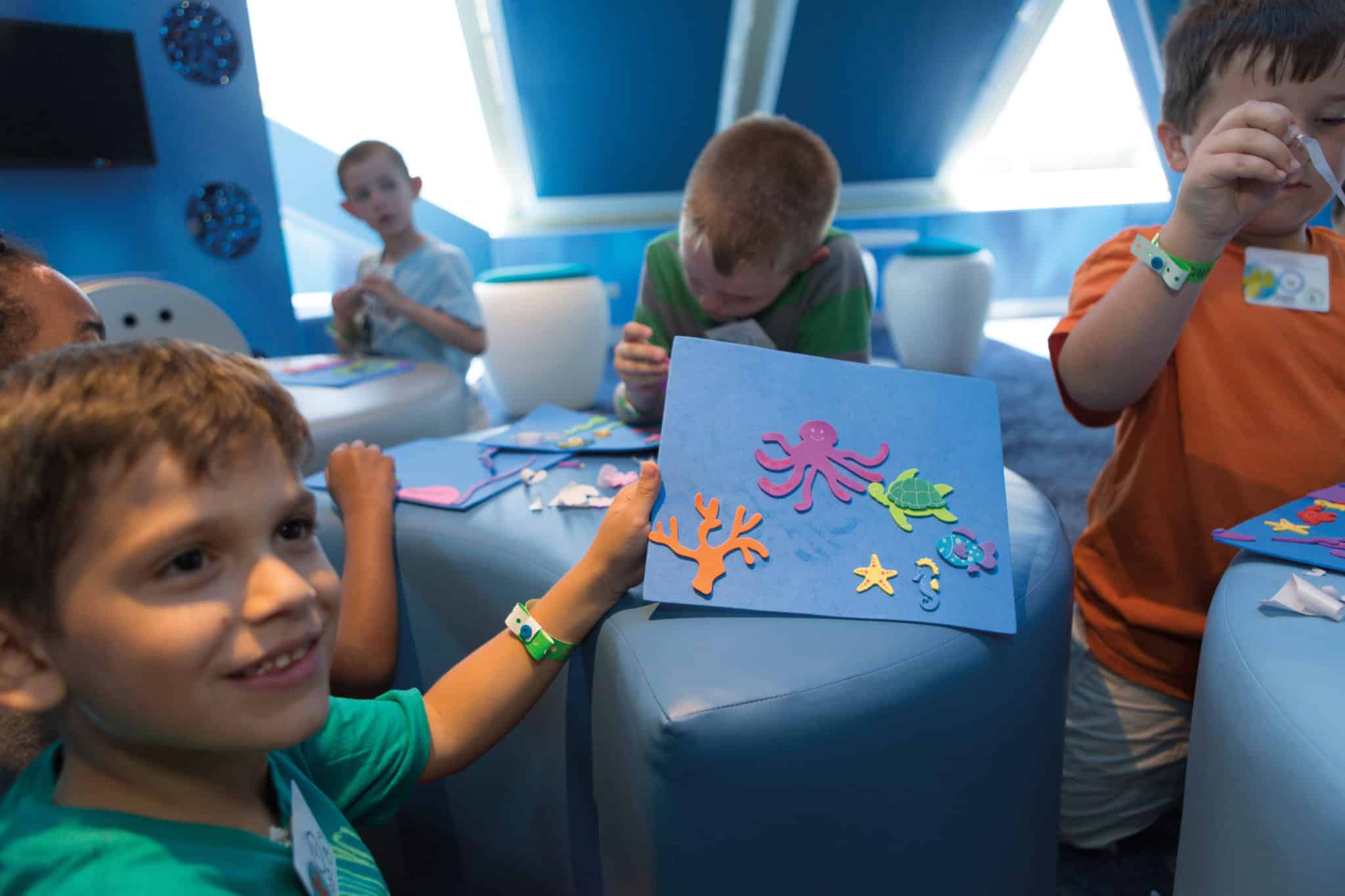 READ MORE: The 7 Best Lines For a Family Reunion Cruise
Shore Excursions
The last thing we want to touch on here is shore excursions. There are so many excursions out there to choose from, whether it be those that you can book through the cruise line, independent tours booked in advance, or those that you pick in port once you get off the ship for the day. 
Because of that, there are lots of variables to how much you'll pay and whether kids cost the same as adults or not. Often, kids will not cost as much (sometimes half the price or less) as adults do for shore excursions, for everything from historical tours to resort day passes. 
In other instances, they may cost the same, or if they're young enough they may even be free. This is just something to keep in mind when you're drawing up your cruise budget and choosing excursions for your time in port.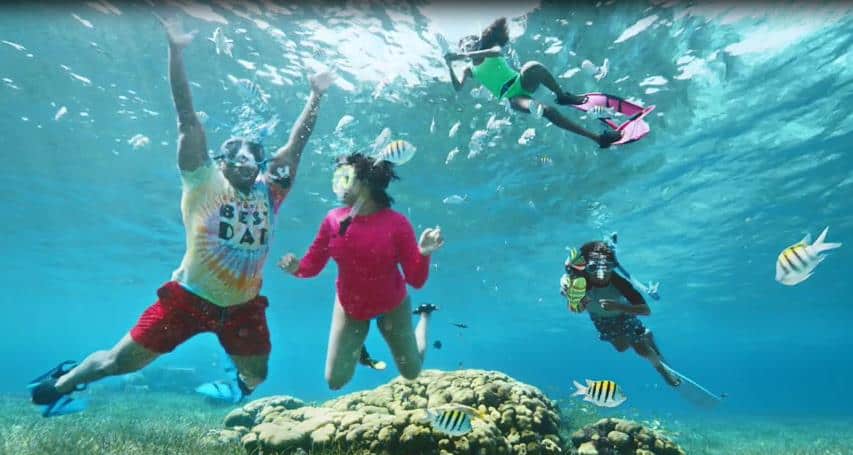 In Closing…
As is true for any vacation, bringing your kids along will add more elements to your planning and budgeting than you would have without them. With cruising, each cruise line will have different methods to how they arrive at the cruise fare for each person when sailing with more than two guests in a stateroom.
It's important to note that most of the points discussed here apply to mainstream "big-ship" cruise lines, and that on the luxury lines where kids are allowed, their fare structures will likely be quite different. It's not as common to find third and fourth person discounts or special kid's fares on luxury ships.
As with any aspect of taking a family vacation, the bottom line is that the more you do your due research diligence, the better you'll be able to budget and the fewer unwelcome surprises you'll have along the way.
Pin it for later!