Start planning (and saving) now, because Oceania Cruises has just announced the ultimate bucket-list cruise, setting sail in 2022.
By the time the epic journey is over, the Insignia will have visited 91 ports in 41 different countries.
What Makes This Cruise So Special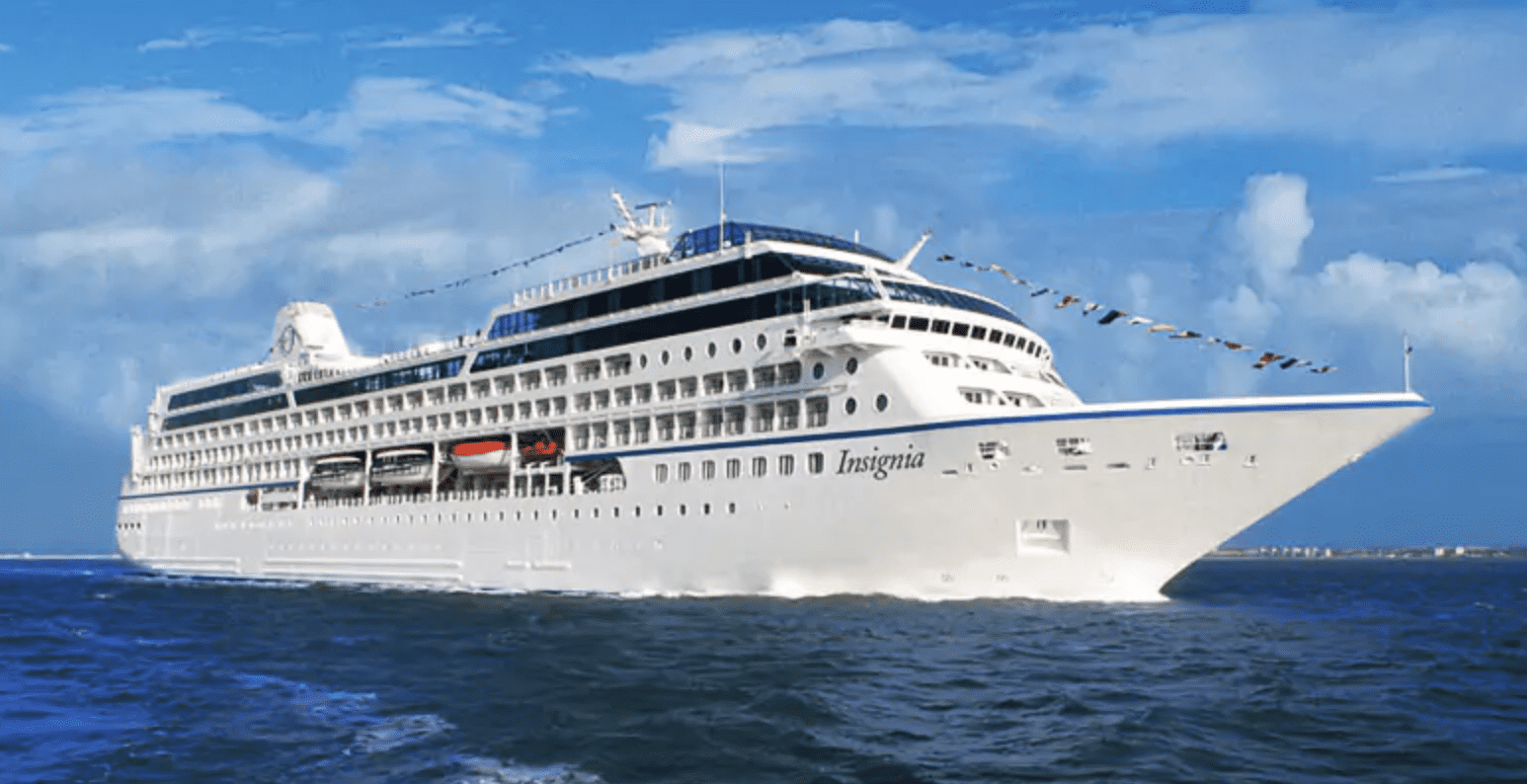 "This is one of the most intriguing and all-encompassing world explorations available," says Bob Binder, President & CEO of Oceania Cruises. "Guests will experience a truly unique combination of destinations that includes the South Pacific, Asia, India, and even the British Isles. I think guests will be most delighted by the 12-day, nine-po45 immersion into Japan as well as the lesser-known cultural jewels of western Africa."
The journey will begin in Los Angeles on January 6, 2022. From there, the Insignia will sail across the Pacific Ocean to the unforgettable islands of Hawaii, followed by French Polynesia and Fiji. And while those jaw-droppingly scenic locations would be enough to thrill any cruiser, this is only the beginning of the voyage.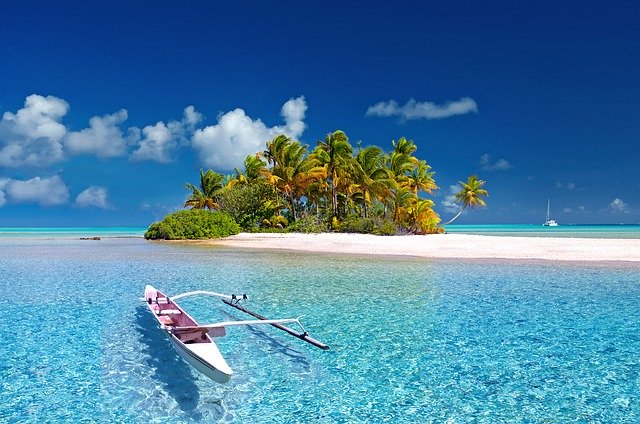 From there, lucky passengers will continue on to see the rugged coasts of New Zealand, the spiritual haven of Bali, and the new and old worlds represented by Hong Kong, Shanghai and Yangoon. Passengers will visit African game reserves, the vineyards, volcanic landscapes and the canals of Amsterdam.
And of course, at each stop there will be opportunities to delve into the local culture, including numerous overnight stays and optional land tours. Finally, your journey will end on July 5th, 2022, in New York City.
The ship itself was refurbished in 2018 and carries 684 guests whose needs are catered to by 400 crew members. The Insignia features four unique, open-seating restaurants, the Aquamar Spa and Vitality Center, eight bars and lounges, a casino and 342 staterooms, nearly 70% of which feature private verandas.
By The Numbers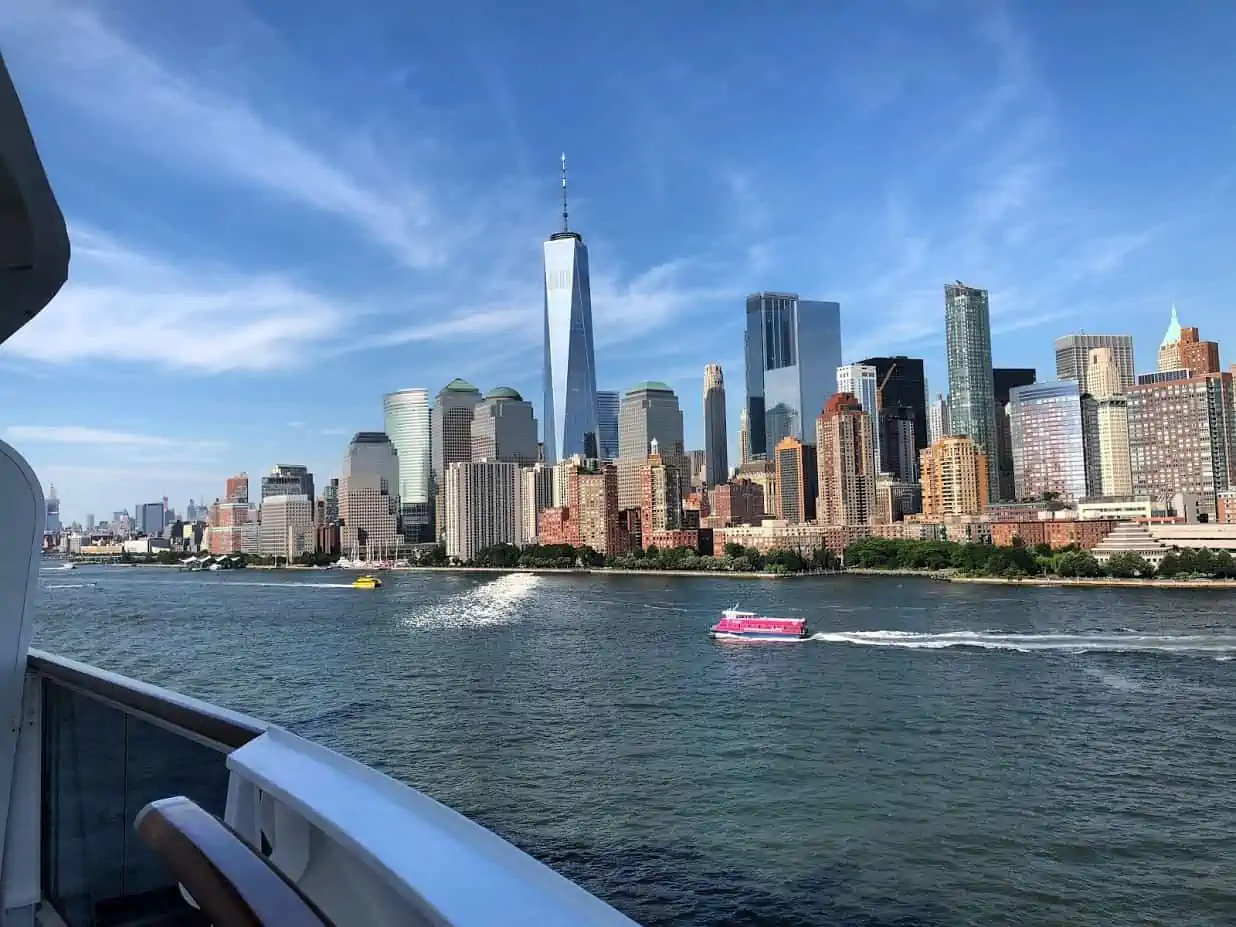 No matter how you slice it, this promises to be the kind of cruise that can only be described as "epic." But to truly get an idea of just how incredible it will be, take a look at these statistics.
Continents visited: 6
Countries visited: 44
Time zones crossed: 22
Islands visited: 43
Ports visited: 91
UNESCO World Heritage sites accessible: 68
Overnight stays: 19
Oceans cruised: 4
Seas cruised: 19
Number of times equator crossed: 2
But the number you're probably most interested in is the one associated with the price: Inside staterooms start at $39,798 per guest, while the starting price for an Owner's Suite is $145,799.