Although not quite as new and large in size as Carnival Vista, which is now also home-ported in Galveston, Carnival Valor has many of the same fun-filled features that cruisers know and love.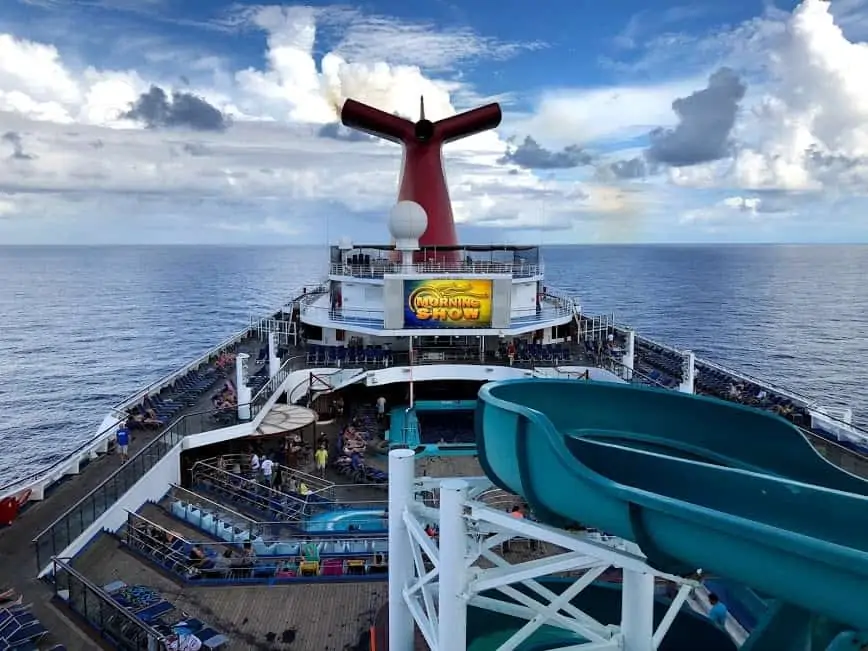 1. Try the Sushi
While it's not the branded Bonsai Sushi as seen on many of the line's newer ships, the lido deck has a spot called Sushi at Sea. As an express sushi restaurant, you order at a window and take the food away rather than dining at a sit-in restaurant like at Bonsai Sushi. However, it features some of the same menu offerings such as the Bang Bang Bonsai Roll, a spicy tuna roll, sashimi, and more. The cost is à la carte, averaging about $5 per roll.
2. Pack Light
Carnival Valor operates short four and five-night cruises, so it should be easy to pack light. (I say that, of course, as someone who always overpacks.) The real motivating factor to pack light, however, is self-assist debarkation. Carrying your own bags off the ship versus waiting for your zone to be called and then searching for your bag among thousands of others will always be a quicker process, especially while the ship is still cruising out of the Port of Galveston – a port with a reputation for painfully slow debarkation lines.
3. Book the Steakhouse
As of August 20, 2018, Carnival updated its steakhouse menu, adding a significant number of appetizers like bone marrow & hand-cut beef tartare and a crab risotto. New entrées include an A-5 wagyu and a farm-raised honey vinegar chicken dish. And although the cheesecake is no longer listed on the new menu, it is still available to order! The new menu is increasing demand, so book your reservation early.
View Carnival Valor Deck Plans
4. Check Out the Secret Decks
Many of Carnival's ships, including the Conquest class ships, have "secret decks" at the front that many people don't realize are accessible. Located just beneath the Captain's Bridge, these decks offer stunning views to see exactly what's ahead on the horizon.
5. Grab a 'Coffee Lovers' Rewards Card
If you visit the coffee bar, be sure to grab a coffee lovers rewards card to get stamped each time you purchase a coffee or tea. After six drinks purchased, your seventh is free with the rewards card.
6. Order Juevos Rancheros and Arepas at BlueIguana Cantina
If you've never had breakfast at BlueIguana Cantina, you're seriously missing out. And while many people go for the amazing breakfast burritos (be sure to add on the crispy hashbrowns!), the juevos rancheros and the arepas deliver flavor on a whole new level. For those wondering, juevos rancheros is a Mexican dish consisting of a fried egg served on top of a fried tortilla, and at BlueIguana you'll also get chicken. Arepas are a Venezuelan and Colombian dish and are usually a flat patty made of maize flour and filled with something: at BlueIguana, it's cheese. Hungry yet?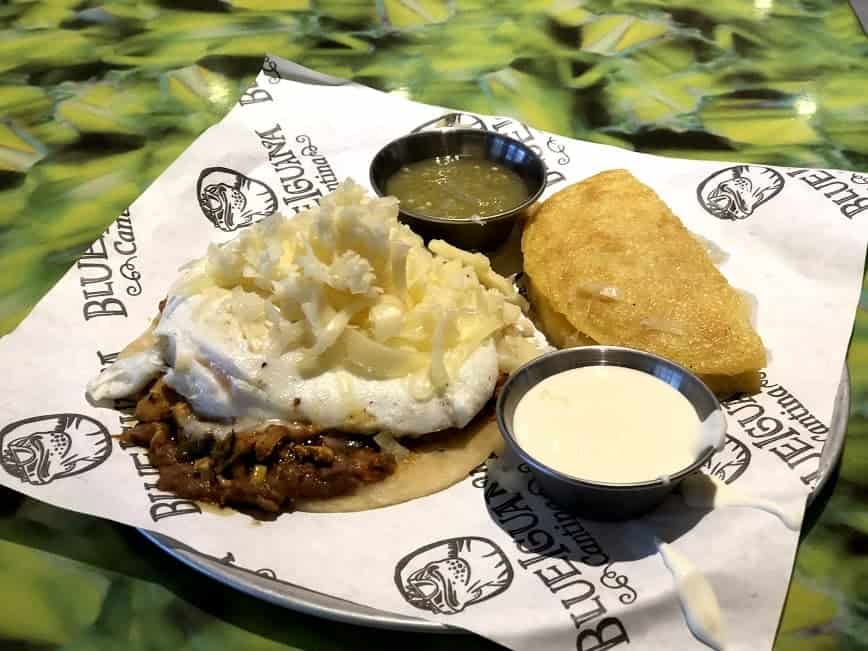 7. Pre-Purchase the Drink Package
This tip goes for any Carnival cruise, but it seems like many first-time cruisers like to sail on the shorter itineraries on ships like Valor to "test the waters" (pun intended). But if you know you'll be enjoying a few beverages each day – including some non-alcoholic ones like energy drinks or milkshakes – save a few bucks and pre-purchase the Cheers package.
8. Serenity Serves Sangria
Sangria is the wine lover's answer to a cold, refreshing drink for a hot day, and Valor's Serenity Deck serves four different options (technically five, as one is available as with either red or white wine). The bar also features a wide selections of wines, beer, and signature cocktails, including a "Skinny Cocktails" section for the calorie conscious.
9. Don't Forget the Atrium Bar
The popularity of watering holes like Alchemy Bar, RedFrog Pub, RedFrog Rum Bar, and BlueIguana Tequila Bar sometimes makes them overcrowded and loud. However, oftentimes the atrium bar is clear of the same congestion due to its more secluded location down on deck 3. While it may get busier when large crowds pass through the atrium such as after a theater show or during a big trivia event, in general the atrium bar tends to see lighter traffic in the evening.
10. Get BBQ on Embarkation Day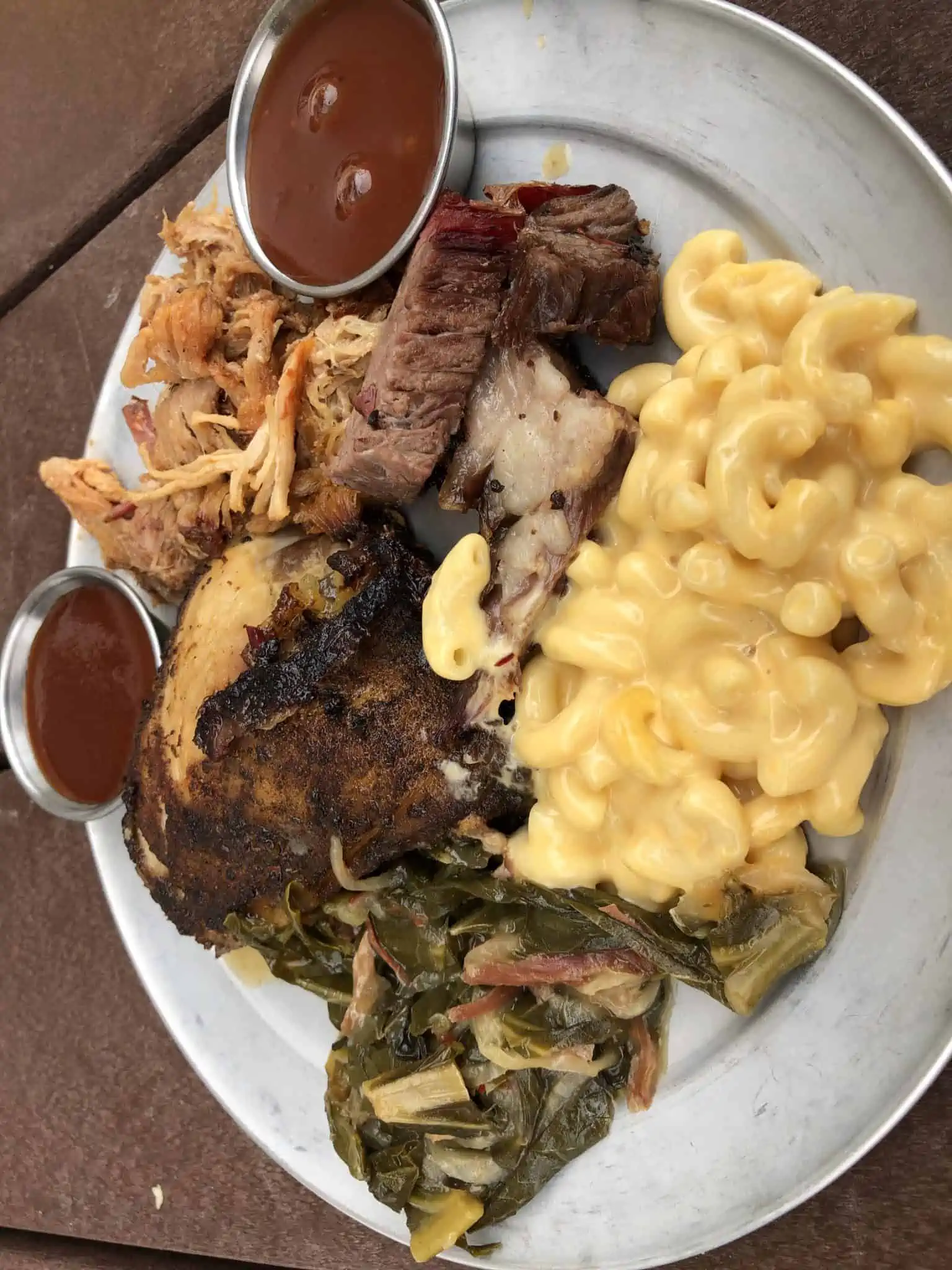 The Ol' Fashioned BBQ on Valor is a (complimentary) hidden gem, tucked away on deck 10 directly above the continental buffet on lido. On embarkation day, it's nearly a ghost town. But after the first sea day, people discover what it is and where it is, and the lines start to grow. The added bonus: Although Valor's BBQ spot is not a branded Guy Fieri Smokehouse like you'll find on other ships, Fieri's range of BBQ sauces are provided for extra flavor.
11. Grab Specialty Coffee on Lido
People swarm to the coffee bar on the promenade deck like bees to honey in the mornings. This can cause really long lines, and with typically only one crew member working the coffee bar the wait gets fairly long. However, there's also a full-service coffee bar at the aft of lido deck that fewer people know about, meaning shorter lines and a quick caffeine fix.
12. Play Some Trivia
I used to never be one to play the trivia or the games onboard, but the new Hasbro partnership really improved the onboard offerings. For example, I spent an entire hour in the atrium one day just watching others play Trivial Pursuit because the game itself was interesting and the entertainment director made it into a show with how he injected humor and energy into the game.
13. Bring Your Own Straw
When the company announced they were going green and eliminating single-use straws, they were not kidding. The bartenders will still give you a straw if you ask for one, but it seemed like the ship is stocking fewer straws in general. In one instance, I ordered an iced latte at the coffee bar (a drink served in a cup that essentially demands a straw), and the barista apologized that she had run out of straws. (Luckily, I brought my own stainless steel reusable straw from home, bought off Amazon.)
14. Walk the Sports Track
Sure, there's a fantastic gym onboard with treadmills, but when else can you walk outside with the sea? Enjoy a walk around the sports track on deck 11 to catch some fresh ocean air and stunning sea views.
15. The Spa is Free
While Valor lacks the upgrades of a Cloud 9 spa, it still offers a complimentary sauna and steam rooms. Located inside each of the men's and women's locker rooms, they are the perfect, most relaxing way to start or end your day.
16. The Aft Pool is Humid
The aft pool on Valor and other Conquest-class ships, located on deck 9, is enclosed by a second deck (10), which also has a retractable roof. When the roof is closed, the humidity inside the pool area can become almost unbearable. And even when the roof is open, the area can still be humid due to the limited airflow blocked by the second deck. The breezier the day, the less humid the area will be, but keep this in mind if you plan to spend all your time there.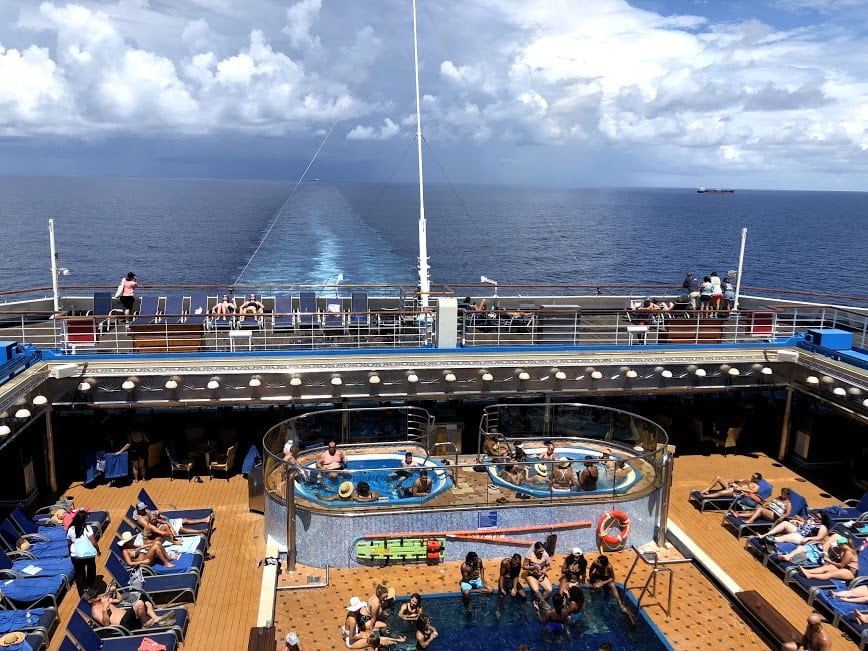 17. Play Games at the Pub
Many people like to hang out in the library and play board games, but don't forget that RedFrog Pub has games too, like checkers, bean bag toss (also known as cornhole), and a ring toss game. There's also a nightly beer pong competition there, making it a much more lively atmosphere for game-play.
18. Mongolian Wok is Worth the Wait
Valor has such an extensive range of options for lunch, but a favorite among cruisers is still the Mongolian Wok. Unfortunately, as a popular spot this means it tends to attract a crowd with a long line, but I have yet to come across anyone who said it wasn't worth the wait.
19. Pizza Pirate Delivers
Carnival recently started testing a pizza delivery service onboard its ships, and Carnival Valor is one of them. For just a $5 delivery fee, you can order pizza from Pizza Pirate (open 24/7) from anywhere on the ship through the Carnival HUB app, and a crew member will deliver it to you wherever you are.
20. Don't Miss 'Groove for St. Jude'
Whether or not you want to join in on the 'groove' part, Groove for St. Jude is always one of the best parts of any Carnival cruise. For just a $10 donation to St. Jude Children's Research Hospital, you'll receive a t-shirt and bracelet, plus the good feeling of giving back. Thanks to your donations, St. Jude ensures no family ever receives a bill for the care that children receive at its hospitals.
21. SkyBox Sports Bar Serves Hot Pretzels
Okay, we'll admit they're pretty basic ballpark pretzels, but for only $1.25 you can't beat the ability to order a hot pretzel while watching a sports game on the big screen. It's almost like you're at the stadium – but better yet, you're at sea!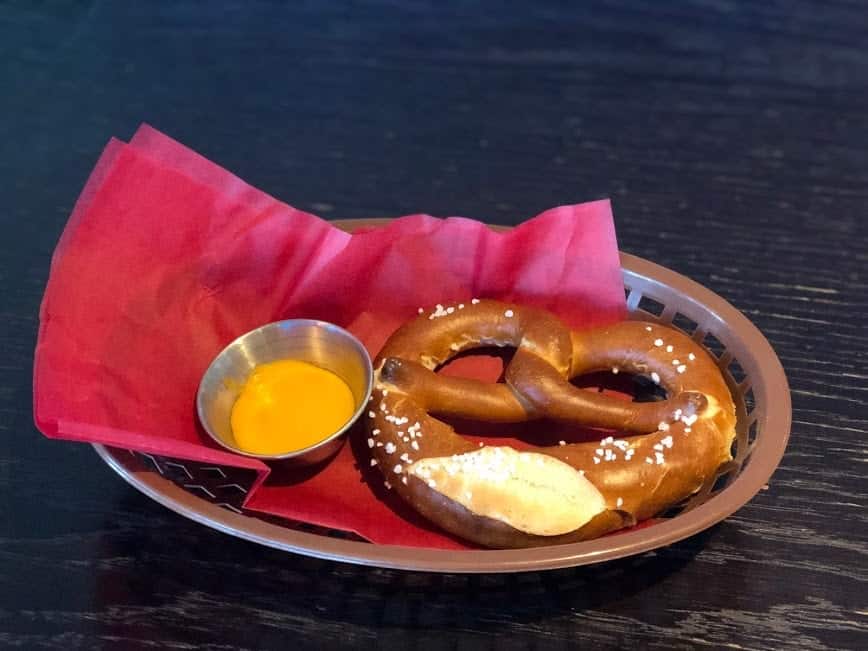 Carnival Valor Video Tour