If you have seen the movie The Proposal, you may very well have heard of Sitka, Alaska. If not, this is likely the first time you have heard the city's name.
Although Sitka may not be the first city in Alaska on a travelers' mind, it is truly a jewel. It offers stunning national parks, an eclectic history, and plenty of activities that will maximize your experience of the stunning landscape and terrain.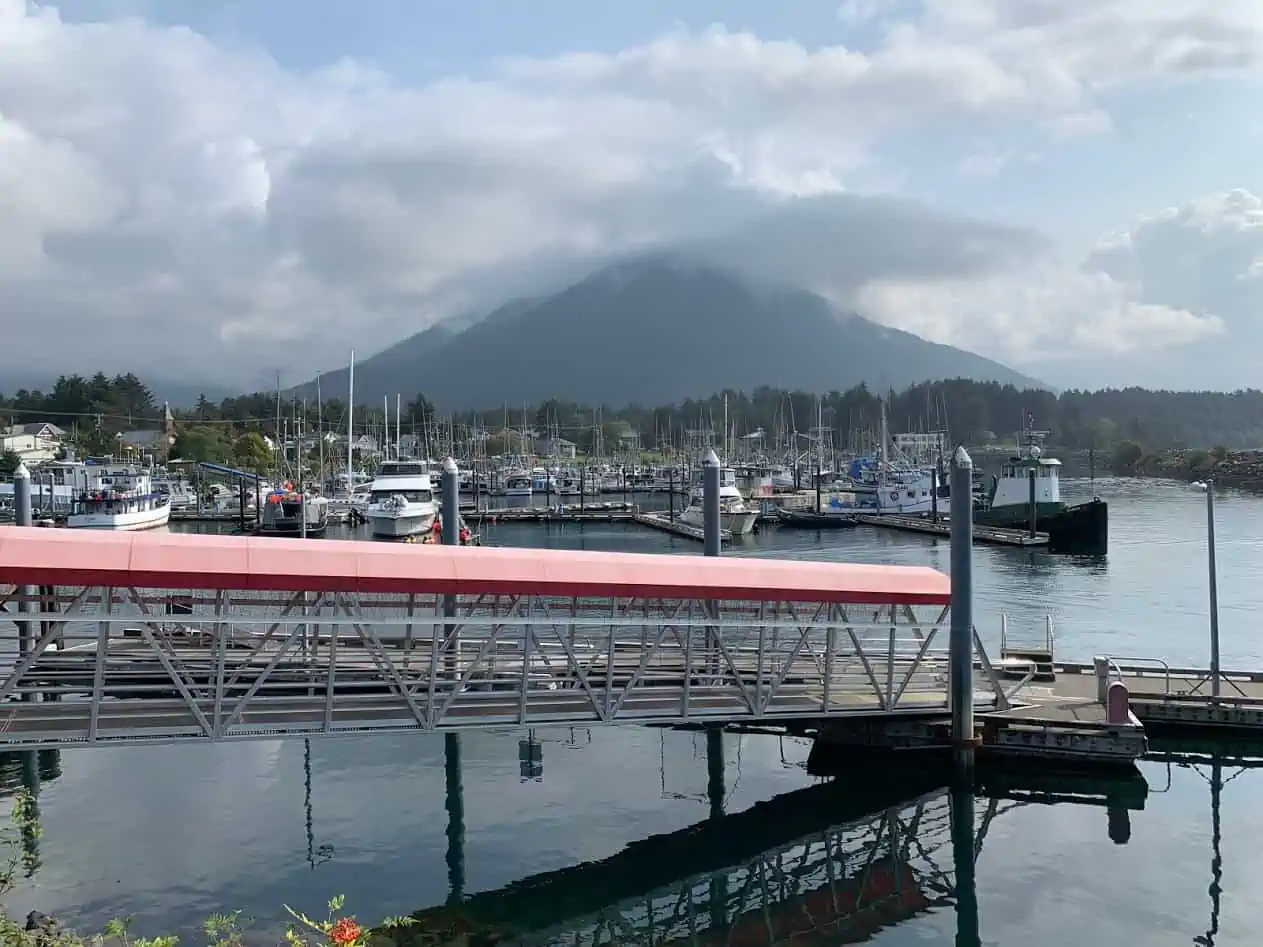 The Native American tribe, Tlingit settled in Sitka approximately 10,000 years ago and remained there until 1804, when Russian explorers battled them for control of the town and won.
The town was part of Russian America until the United States purchased it from Russia as part of a land-transfer agreement that was signed in Sitka. The town is solely accessible by air and sea making it a destination for Alaskan cruise ships, but largely protecting it from the development typical of U.S. cities that are accessible by car. 
With this combination of fascinating history, a gorgeous backdrop of glacial waters, and deep green forests, Sitka has become a captivating destination offering countless ways for visitors to explore it and learn its story.
Top 25 different things to do in Sitka, Alaska
Sitka Parks & Hiking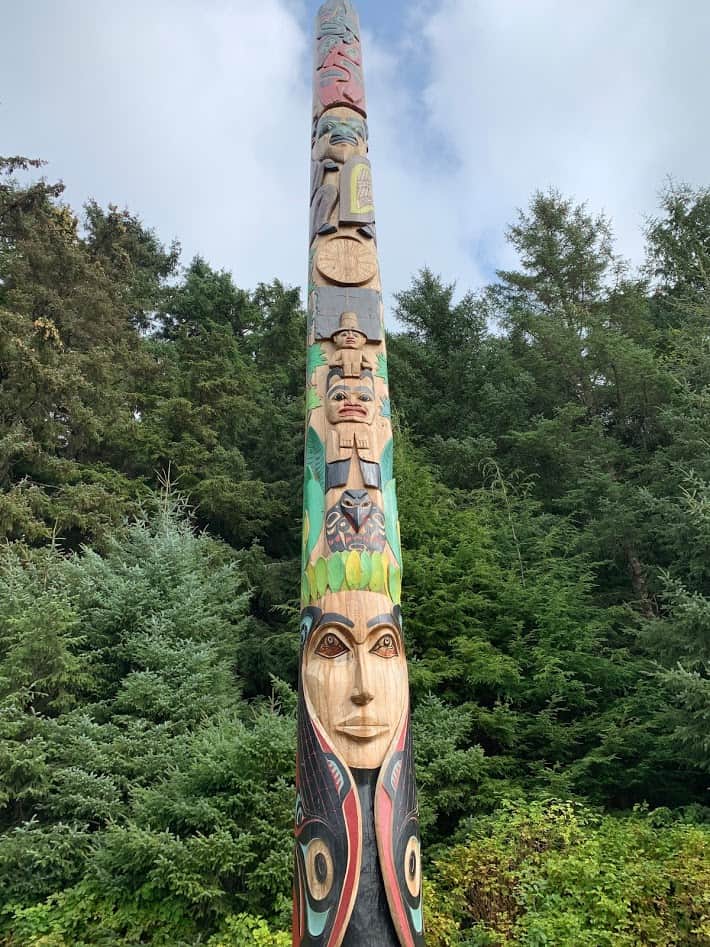 1. Get a combined history and nature lesson in Sitka National Historical/Totem Park.
Although this park is the smallest of the national parks located in Alaska, this park offers a great rich history and interesting natural scenery. Striking totem poles made by the Tlingit people capture their encounters with Russian settlers, who controlled the city for a time as part of their fur trade. There are also hiking trails of varying difficulty, some of which traverse creeks and streams where leaping salmon can be spotted, if you're lucky. 
2. Complete the Herring Cove Trail hike.
This well-marked trail takes you from Sitka to nearby Beaver Lake via a low difficulty hike that takes approximately two hours, round trip. Be prepared to meet some local residents of the furry and feathered variety – you may see some notable wildlife along the way.
3. Pack your camping gear and hike into the Starrigavan Recreation Area.
This woodsy area of land somewhat outside the city offers just the rustic, undisturbed, natural backdrops many outdoor enthusiasts are looking for when they come to Alaska. Hike either the Ben Grussendorf or Mosquito Cove trail through the area, or find a campsite and stay in the beautiful and lush woods under the stars for an evening or two. 
Sitka Wildlife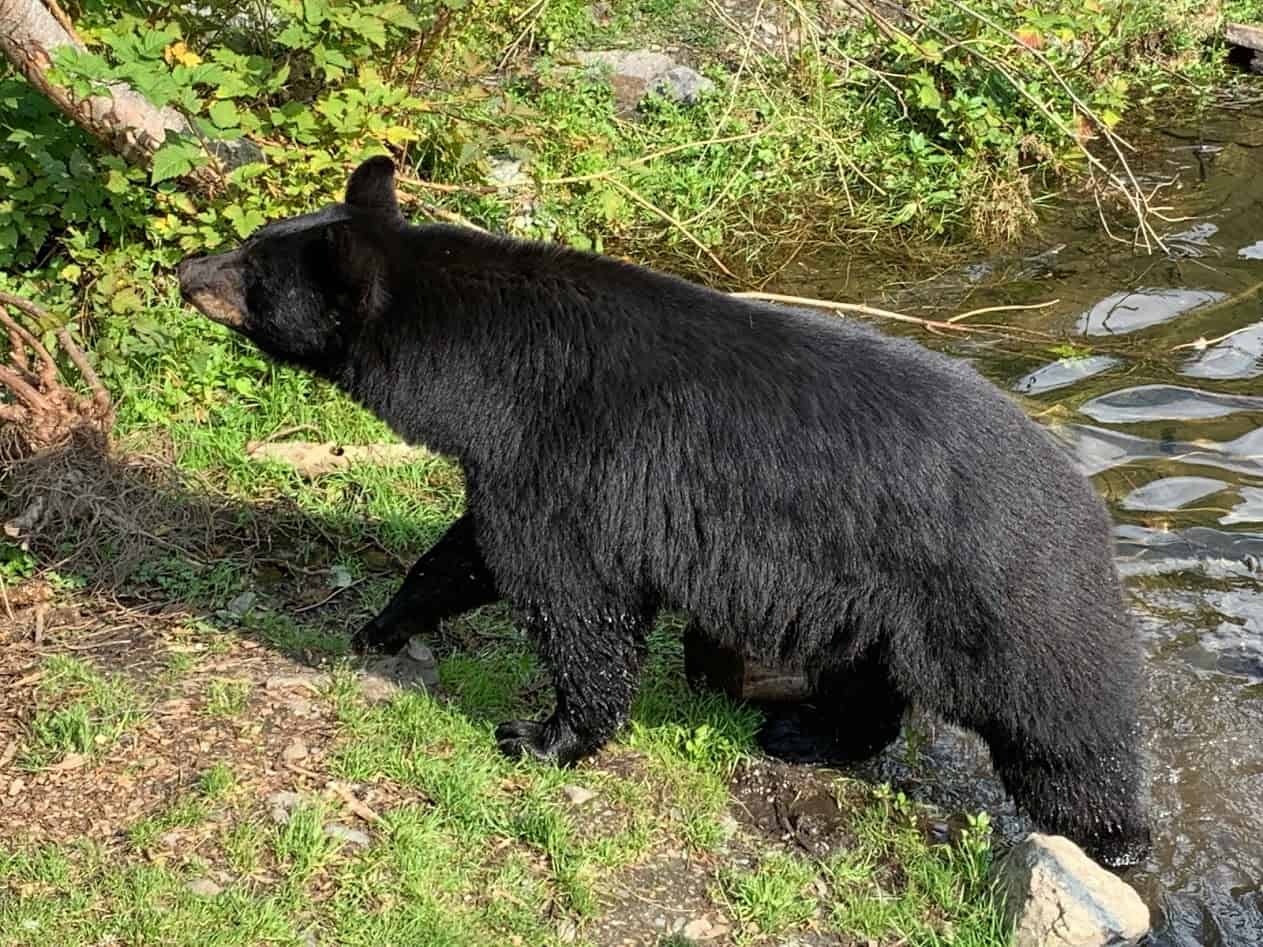 4. Get up close and personal with one of the world's most majestic animals at Fortress of the Bear.  
The Tongass National Forest is a rescue center that cares for and protects rescued bears and educates visitors on their amazing qualities. The visitor center is located just feet from the bear habitat, offering excellent education from the staff about each bear's unique features, and an incredibly close view of the bears in their habitat. 
5. Learn about Eagle rescue and rehabilitation at the Alaska Raptor Center.
Eagles are rehabilitated here and either released back into the wild, or cared for the remainder of their lives if they are not in a condition to be released again. The handlers will introduce you to many of the birds in their care and teach you about their rescue and rehab efforts. Bonus: behind the hospital and center is a nature trail.
READ MORE: Ketchikan Alaska Port Guide
6. Take in the vast variety of Alaskan wildlife during a boat tour.
There are many different tours to choose from. Some will be providing a general overview of all the local wildlife, and some will be focusing on catching glimpses of particular animals, like whales or birds. 
7. Create your own whale sighting at Whale Park.
Located just a few miles outside of downtown, the park contains a boardwalk complete with spotting scopes from where you very well could spot one of the amazing creatures. If you put your ear to the hydrophone you'll hear the whales sing their beautiful songs. 
Sitka Historical Sites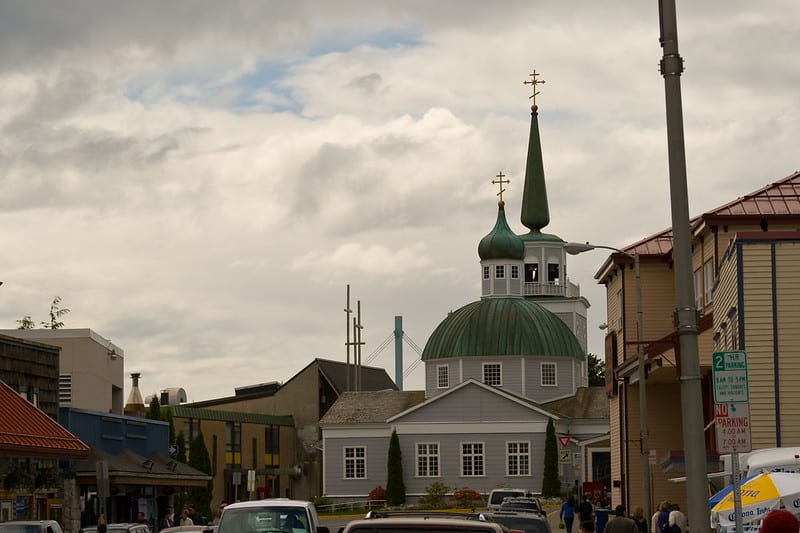 8. Visit America's oldest Russian Orthodox Church.
St. Michael's Cathedral was indeed the first Russian Orthodox Church in the 'new world.' Although in 1966 the original building was unfortunately destroyed by fire, a replica has been built in its place that exactly mimics the original structure. Inside the rebuilt church a few artifacts from the original building are displayed.
9. Dive deeper into Sitka's Russian history at the Russian Bishop's House.
Located within the Sitka National Historical Park, the house is open to visitors and guided tours are recommended. It is the oldest remaining Russian structure in the city. 
10. See Sitka's history in native objects the Sheldon Jackson Museum.
During his mission trips to Alaska in the 1890s, Reverend Jackson collected thousands of artifacts from the native peoples: totems, traditional clothing, and a Tlingit canoe. These objects are now housed in former university buildings. 
11. Convene with the spirits of Russian fur traders in the Russian Cemetery.
The erie, overgrown headstones truly convey the passage of time since these Russian settlers were laid to rest.
12. Visit the newly renovated Sitka Historical Museum.
This museum recently got a facelift and houses many artifacts from Russian Alaska. 
13. See where Sitka went from a Russian to American city at the Baranof Castle State Historical Site.
The Baranof's Castle was built as the Russian governor's mansion on the former side of a Kiksadi clan house. The official transfer of lands from Russia to the United States took place here. 
14. See Sitka from the native American perspective at Alaska Native Brotherhood Hall.
Through traditional dance performances and listening to traditional stories you'll learn about the history of Alaska from the perspective of those whose people have been there the longest. 
Sitka Activities
15. Hop into a kayak or canoe and take Sitka in from the water.
Either with a tour, as a solo kayak or a canoe renter, you can choose from several local lakes and rivers. If you go alone, just be sure to carefully follow the instructions of the shop renting and find out how to find your way back. 
16. Spend some time at the most child-friendly attraction in town at Sitka Sound Science Center.
The aquarium inside features many interesting sea creatures native to the area, and the center offers regular feeding viewings. 
17. Strap on your rubber galoshes for the annual Running of the Boots.
This race is held every year in late September and it celebrates the conclusion of tourist season. 
18. Find your next favorite read while browsing joyously at Old Harbor Books.
This charming bookstore offers a wide and fascinating selection, with a particularly strong Alaska section. It is, quite simply, a bookworm's paradise. 
19. Scratch your art-lover itch at Island Artists Gallery.
This art gallery is a cooperative of over 20 local artists. The range of media is vast, with offerings from photographs to jewelry on display. Many of the items are also available for purchase making this a great stop for local handmade souvenirs. 
Sitka Food & Drink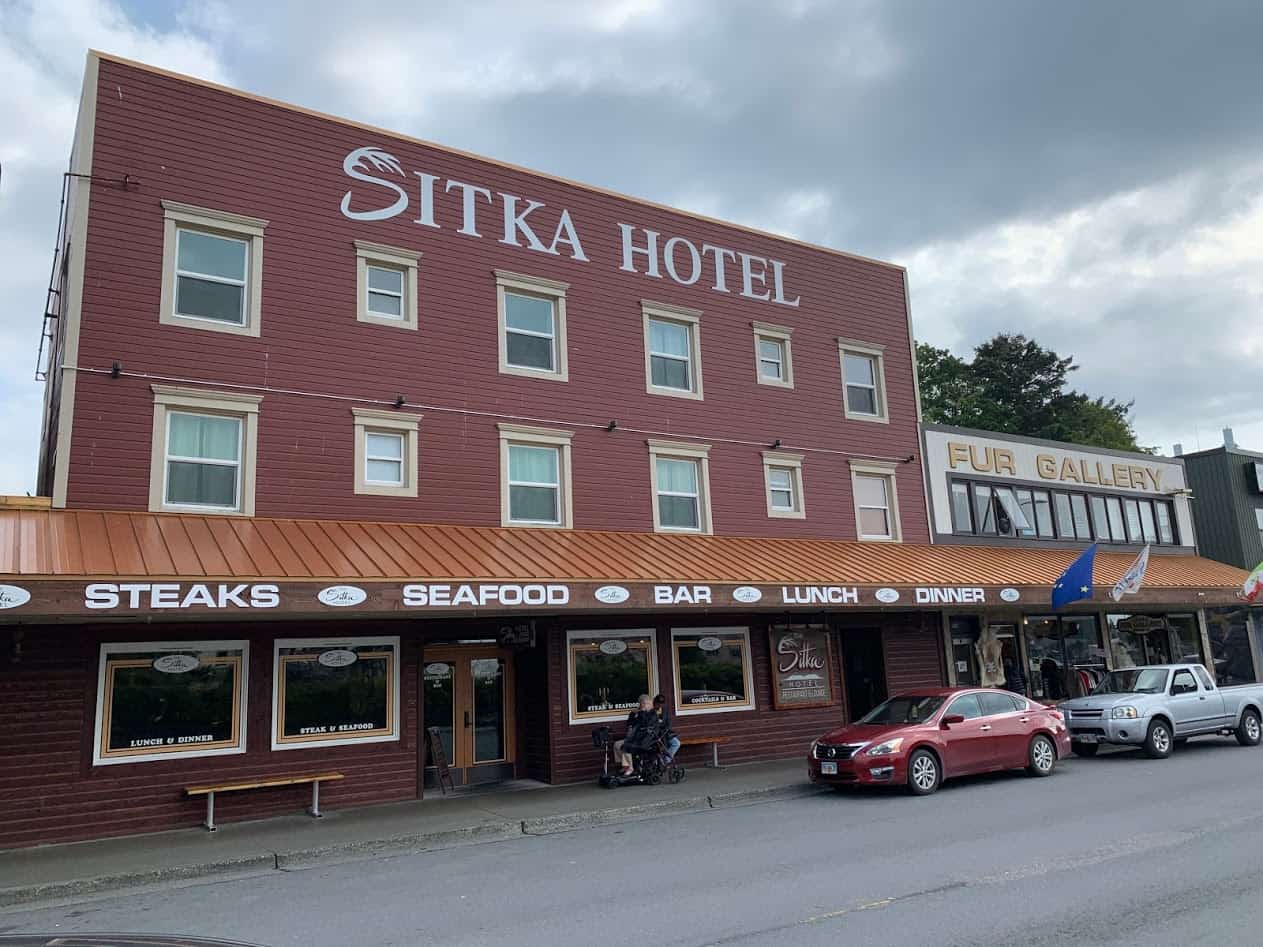 20. Enjoy a morning read and a good brew at Back Door Café.
Located adjacent to Old Harbor Books, this small local coffee shop is exactly the experience you are hoping it will be. 
21. Curb your cookie cravings at Grandma Tillie's Bakery.
Not only does this bakery serve up delectable cookies and cakes, it does so inside a pink building, complete with a drive-thru window. It is definitely worth the short drive outside of town. 
22. Enjoy the city's finest microbrews fresh from the source at Baranof Island Brewing Co.
Definitely do a tasting for the most well-rounded experience. And don't worry about beer-fueled hunger pangs: they also serve pizza by the slice. 
23. Experience the Alaskan take on the Mediterranean at Ludvig's Bistro.
This is the culinary gem of Sitka. Literally almost every single food served at this tiny restaurant is locally sourced and produced. The highlight is definitely the array of always-fresh, always-fabulous seafood. Since this place only has a few tables and some stools, a reservation is a wise idea. 
24. Then head upstairs for a glass of wine at Ludvig's Wine Bar & Gallery.
Truly a perfect bookend to the dining experience at Ludvig's, this art gallery and wine bar also offers tapas, ice cream, and frequent live music. 
25. Enjoy a solid meal and warm atmosphere at the Sitka Hotel Bar & Restaurant.
This place has been dubbed as one of the city's best restaurants. The originality and quality of the food make this newly remodeled spot a wonderful place for no-fuss eaters and foodies alike.
Accommodations in Sitka
If you're this adventurous type — and if you're going to Alaska, you probably are — consider an accommodation search engine like Cozycozy. Aside from Airbnb and hotels, the site opens the door to off-the-beaten-path accommodations like cabins, treehouses, campgrounds, and even yurts. An advantage of using this booking engine is that it's all inclusive of taxes and booking fees, so you'll know down to the penny what you'll pay.
.