Known as the "gateway to Southeast Alaska," Ketchikan is one of the southernmost cities on the Inside Passage—a network of waterways that snake through the lush Tongass National Forest and alongside the snowy peaks of the Alaska Coast Range.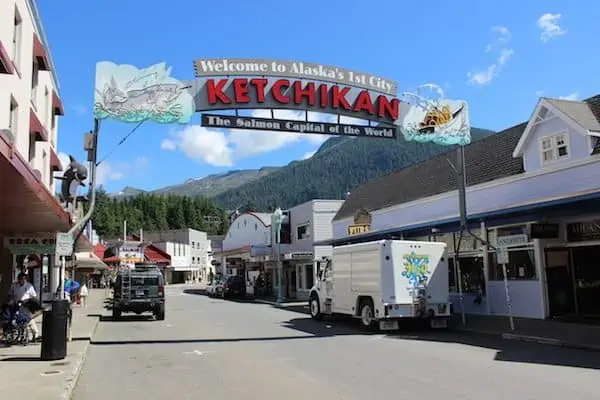 The Ketchikan area was initially used as a fish camp by Tlingit Natives, who named the site "Kitschk-hin," meaning "thundering wings of an eagle."
Today, the city still showcases Native culture with attractions such as Chief Johnson's Totem Pole, which can be found in the heart of town. Ketchikan actually has one of the largest collections of totem poles to be found in Alaska, some of which date back more than a century.  
Westerners first arrived at Ketchikan in the 1880s to establish a saltery (in which fish are salted for market) and cannery. By the 1890s, Ketchikan was serving as a supply center for gold miners hoping to strike it rich. However, fish canning, logging and tourism have historically been the town's most valuable economic ventures. 
Today, Ketchikan is home to a vibrant community of about 13,000 people, not to mention the thousands of visitors who arrive monthly via cruise ship.
Cruise Ship Dock 
Cruise ships dock in the heart of Ketchikan. The port can accommodate up to four ships at a time, which means that, depending on the size of the vessels in port, up to 21,00o passengers and crew might be visiting on any given day. Occasionally the port will receive a fifth cruise ship that has to anchor and ferry passengers ashore via tender boats. This means that on a peak day, there could be twice as many visitors to the town as there are residents!
Ketchikan Weather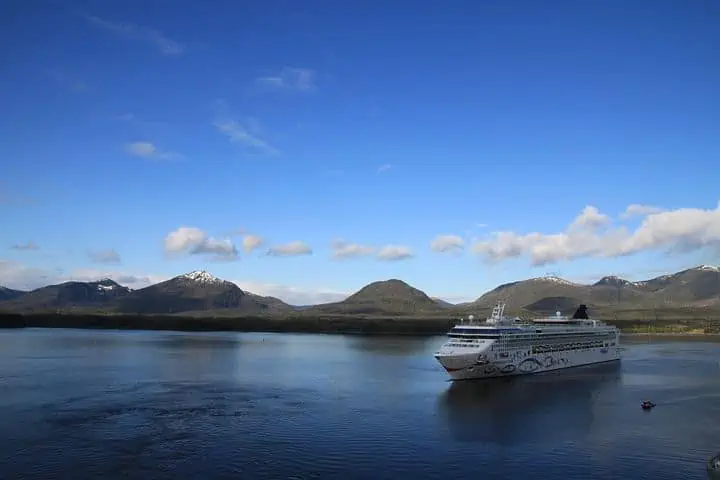 Temperatures range from around 30 degrees in the winter to the mid-70s in the summer season. The city receives a fair amount of rain and fog. The fog usually burns off by midday but the rain can stay with you for a while. June, July, and August are the months that receive the least amount of rainfall.
Local Tastes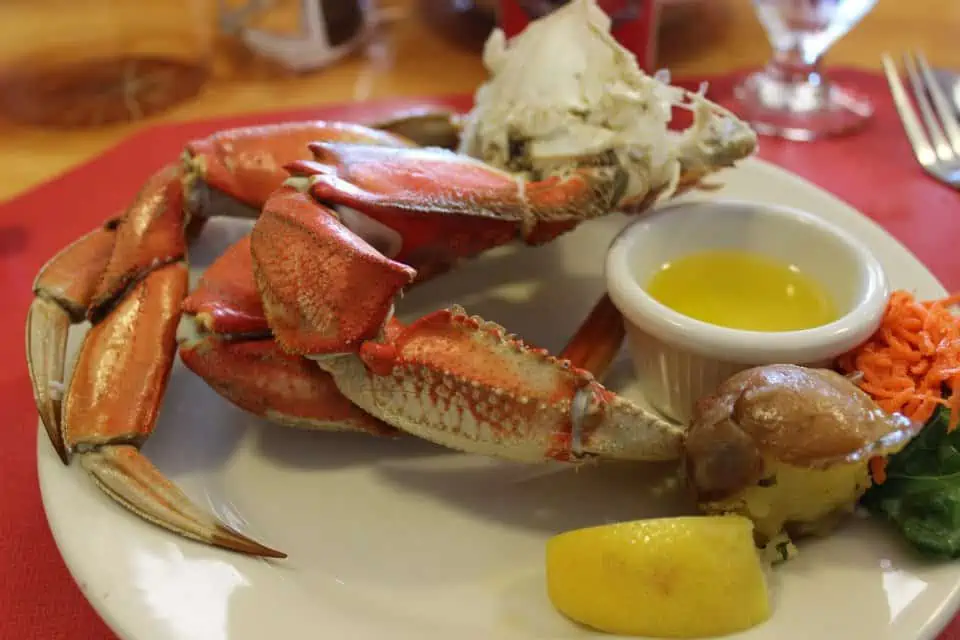 With its coastal setting on Revillagigedo Island, Ketchikan offers some of the freshest seafood found anywhere in the country.
Staples include richly flavored Chinook salmon (also called King salmon), buttery Pacific halibut and sweet King crab. Try restaurants such as Annabelle's Keg & Chowder House or the Alaska King Crab Company, both of which receive high marks from visitors and locals alike.
For Mediterranean and American cuisine featuring a variety of vegetarian options, visit New York Café. New China Restaurant offers excellent Thai and Chinese menu items, as well as traditional beverages such as coconut juice and milk tea. 
Shopping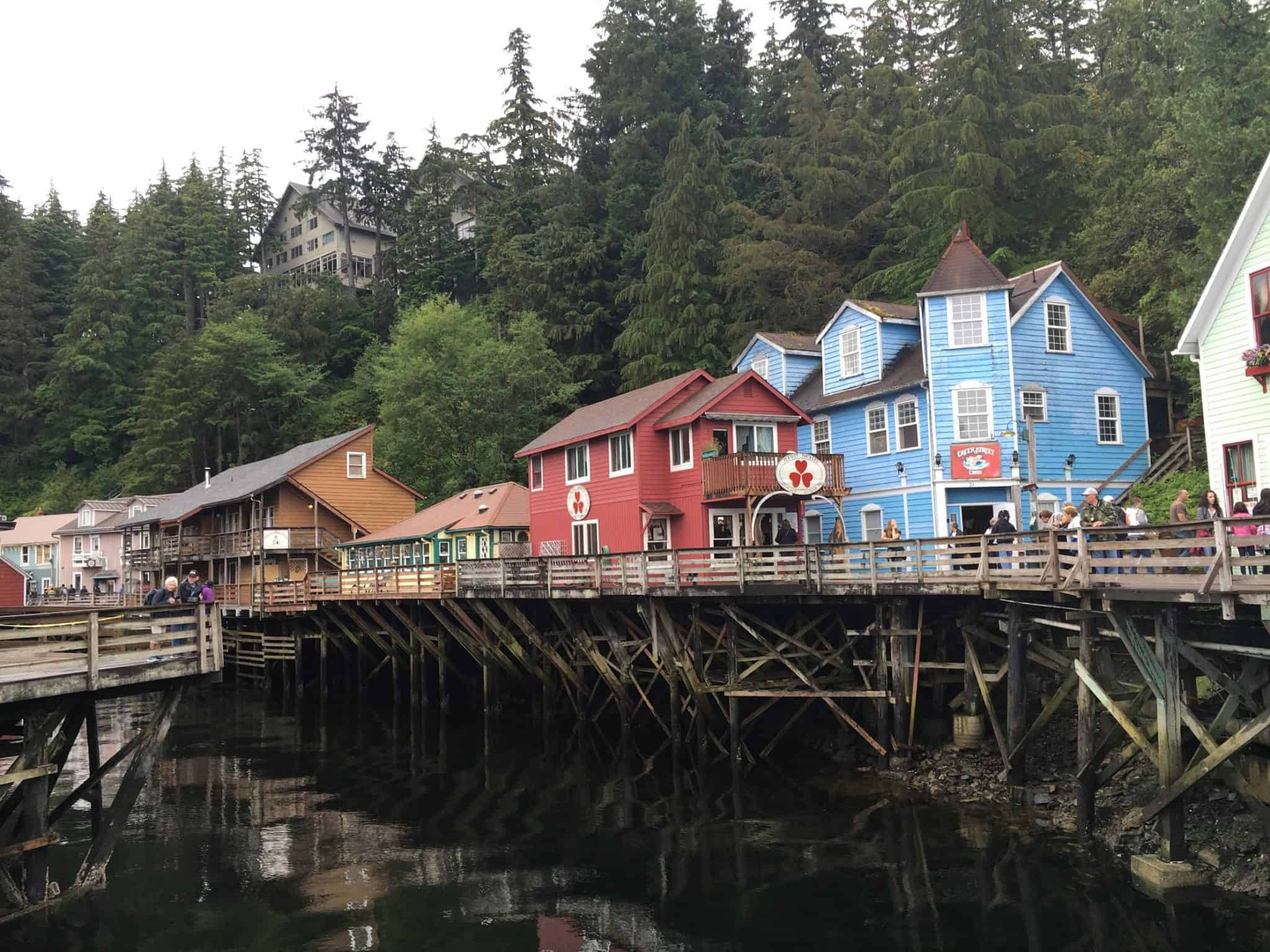 Whether you want to buy a hard hat or gold, you can easily find it in Ketchikan's historic downtown, lined with everything from galleries to candy stores.
Here are a few favorites:
Ketchikan Dry Goods

Soho Coho Gallery

Tongass Trading Company

Simply Bella

Starboard Frames & Gifts

Ketchicandies
Culture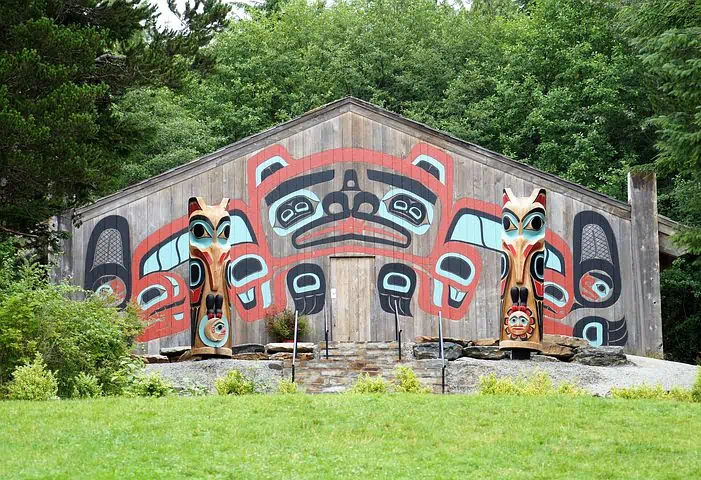 Ketchikan is rich with cultural gems. Art lovers might begin at the Scanlon Gallery, which has been showcasing items including paintings, ceramics, sculptures, woodwork, photography and jewelry since 1972. The Tongass Historical Museum features exhibits on Native fish camps and the importance of salmon to people in the region.
Historical photographs and artifacts help bring displays to life. The Arctic Spirit Gallery showcases traditional Native arts and crafts. The Totem Heritage Center houses Native objects such as beaded regalia and cedar bark baskets, and it also offers classes in Native arts.
Popular Cruise Excursions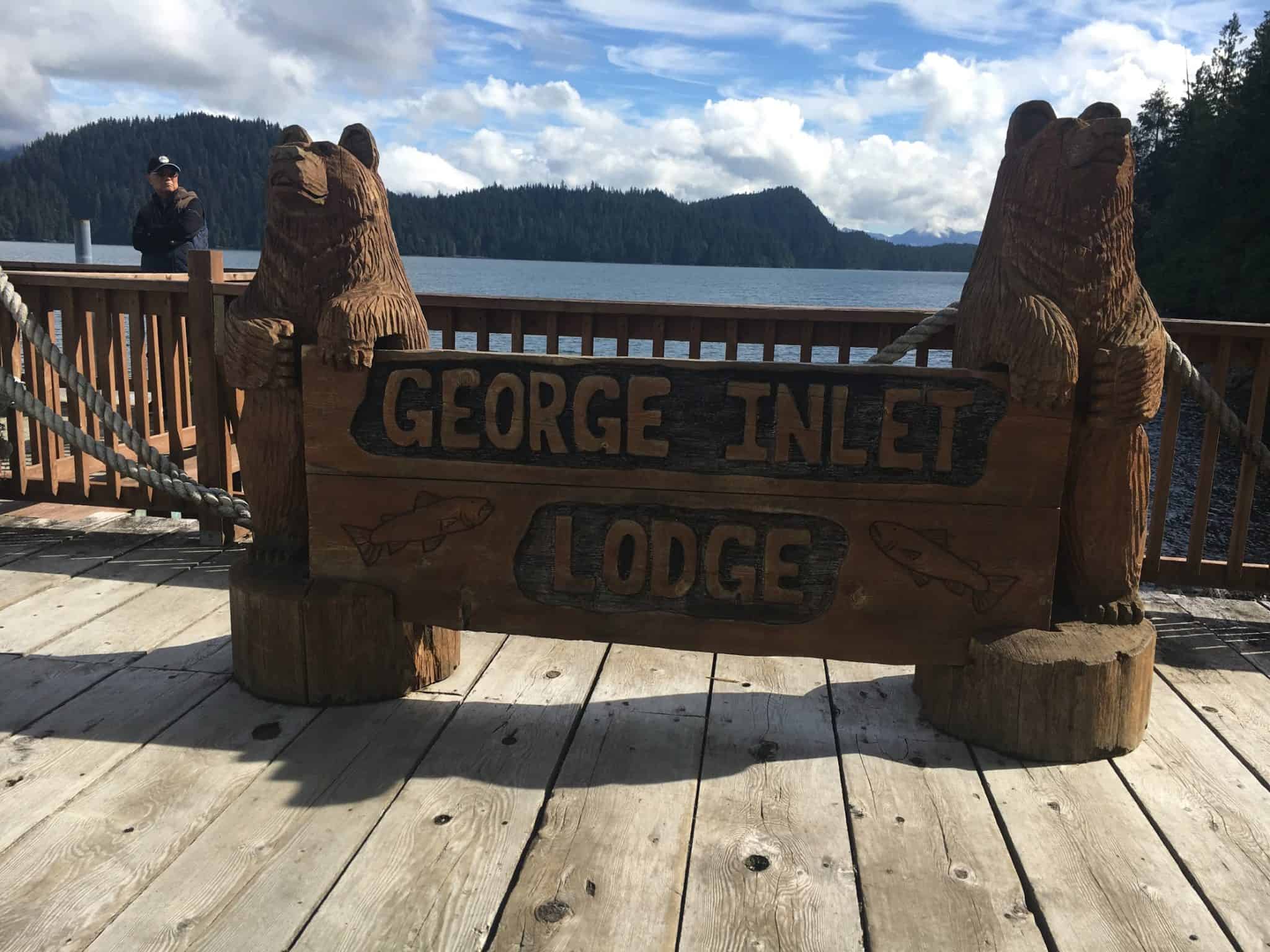 Explore Ketchikan's gorgeous seaside and mountainous landscape on foot or by boat. Make sure you take a stroll down historic Creek Street to see the salmon ladders, stores and the famous Married Man's Trail, which offers a short hike to a gorgeous view. 

Popular hiking routes include the 2.5-mile Deer Mountain Trail to the roughly 3,000-foot summit, and the 2.6-mile out-and-back Rainbird Trail, providing stunning coastal views.

Allen Marine Tours, Inc. hosts a 4.5-hour narrated boat tour to the beautiful Misty Fjords National Monument.

Snorkel Alaska, an eight-time winner of Princess Cruises Shore Excursion of the Year Award, takes intrepid travelers beneath the surface to find colorful sea life as vibrant as what can be seen in tropical coral reefs. 

George Inlet Lodge Crab Feast. The lodge is a cannery location in a remote area. Guests board a crab boat and pull up crab pots and get a wildlife tour, followed by an all-you-can-eat dungeons crab feast. This is accessible by floatplane or a 25-minute motorcoach ride.
READ MORE: Juneau Cruise Port and Information Guide