If you're gonna dream, dream big… right? That's why we're constantly updating our bucket list of amazing cruises we'd love to take someday. Whether it's a killer itinerary to places we can only barely imagine, or a ship that offers the kind of luxury they used to feature on Lifestyles Of The Rich & Famous, these are some of the cruises we're currently drooling over.
Around The World in 117 Days
Got some vacation time to burn off? This amazing trip aboard the Regent's Seven Seas Mariner departs Miami on January 5, 2021… which gives you plenty of time to save! The sailing starts out sort of normal, cruising to popular ports like Antigua and St. Lucia. But round about the end of January, you start hitting places like Easter Island, and by February you're visiting exotic locales like Bora Bora and Tahiti.
There are multiple stops in New Zealand, Australia, India and more. Got a canal fixation? This trip will take you through both the Panama and Suez canals before finally ending in Barcelona on May 3. But if you're even thinking about jumping on this amazing ship, you'd best start planning: Several of the best suites are already booked and have waiting lists in case of cancellations! The starting price for this once-in-a-lifetime journey? $61,999 per person for a deluxe veranda suite.

A Miracle In Paradise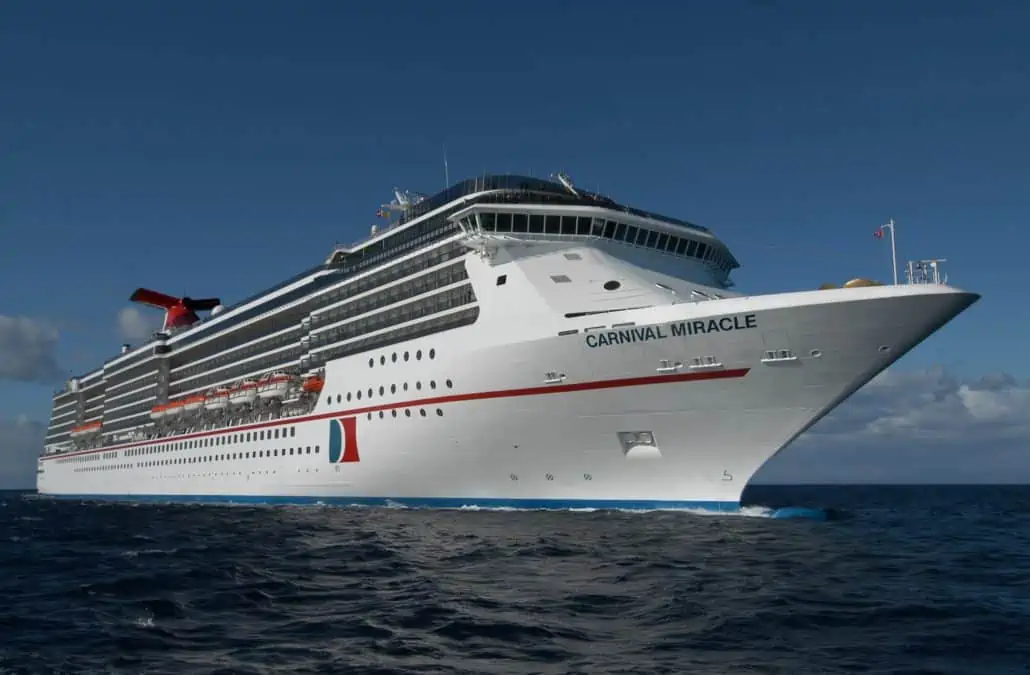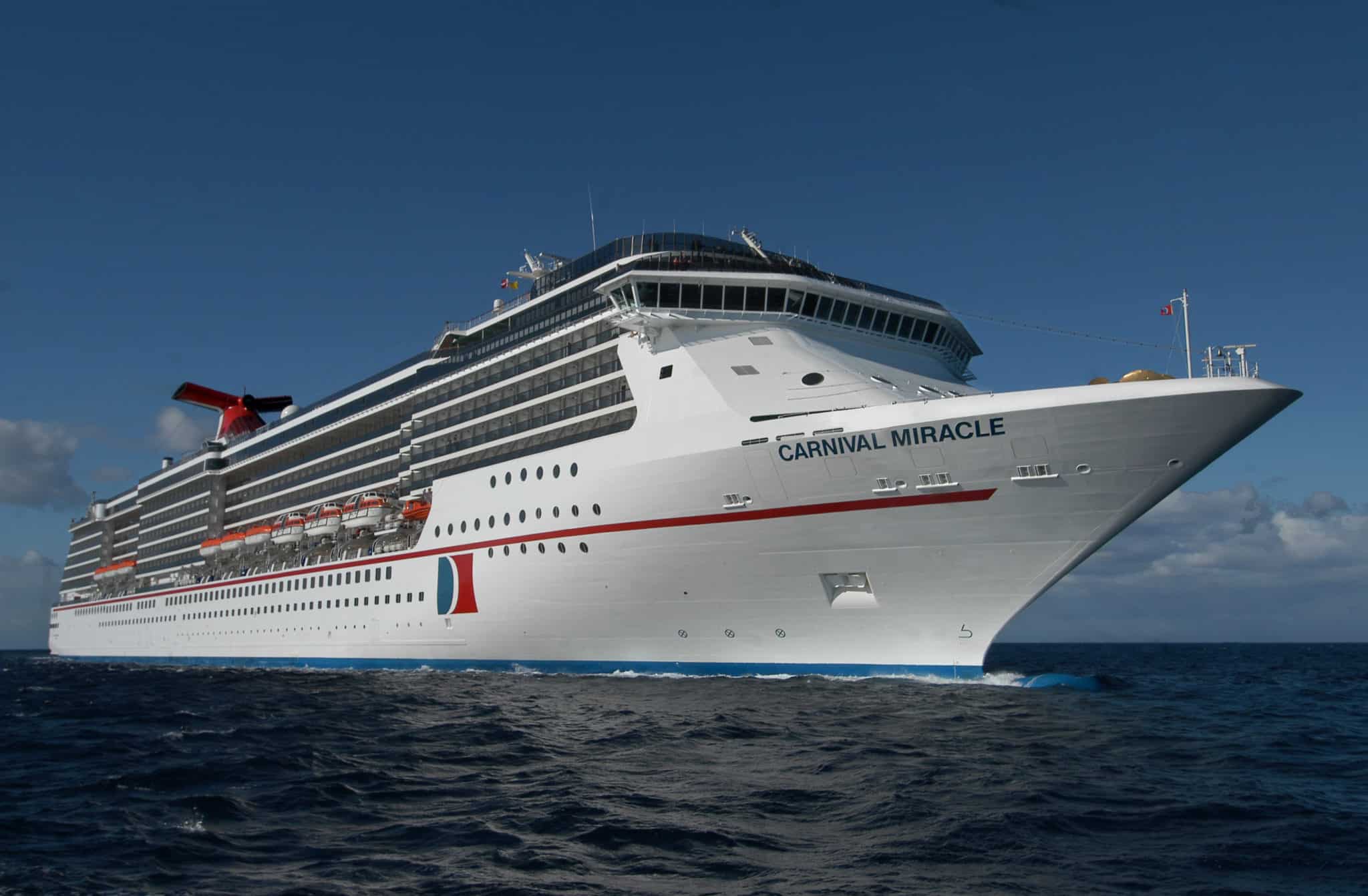 Don't have 117 days to spend at sea? How about two weeks. On October 19, 2019, the Carnival Miracle will depart Los Angeles and sail for the islands of Hawaii. This incredible trip is an amazing combination of sea days (it takes a while to get from Southern California to Hawaii!) and port stops, including Maui and Honolulu (where the ship will be docked from 9 a.m. until 11 p.m., giving passengers plenty of time to explore the gorgeous islands), Kona, Hilo and — following several sea days as the ship heads home — Ensenada, the perfect spot do spend the day touring wine country. Best of all, this dream trip isn't one which will break the bank: You can get an interior room starting at $1459 per person and, if you want a balcony from which to take in all the gorgeous scenery, those start at $1939 per person.
Bigger Isn't Always Better
Looking for something completely different? Pearl Seas Cruises offers an 11-night journey which begins in Chicago and ends in Toronto, traversing five lakes in the process. The Pearl Mist is a more intimate ship, housing just over 200 passengers yet offering large staterooms with private balconies, numerous lounges and an extraordinary culinary program. The Great Lakes & Georgian Bay cruise includes stops at the majestic Niagara Falls, Michigan's historic Mackinac Island and more. Plus, local naturalists offer their unique take on the Georgian Bay, and the onboard enrichment programs help give you a more in-depth understanding of the areas being visited. By booking before October 1, 2018 for cruises setting sail in September of 2019, you can save a pretty substantial sum of money.
The Suite Life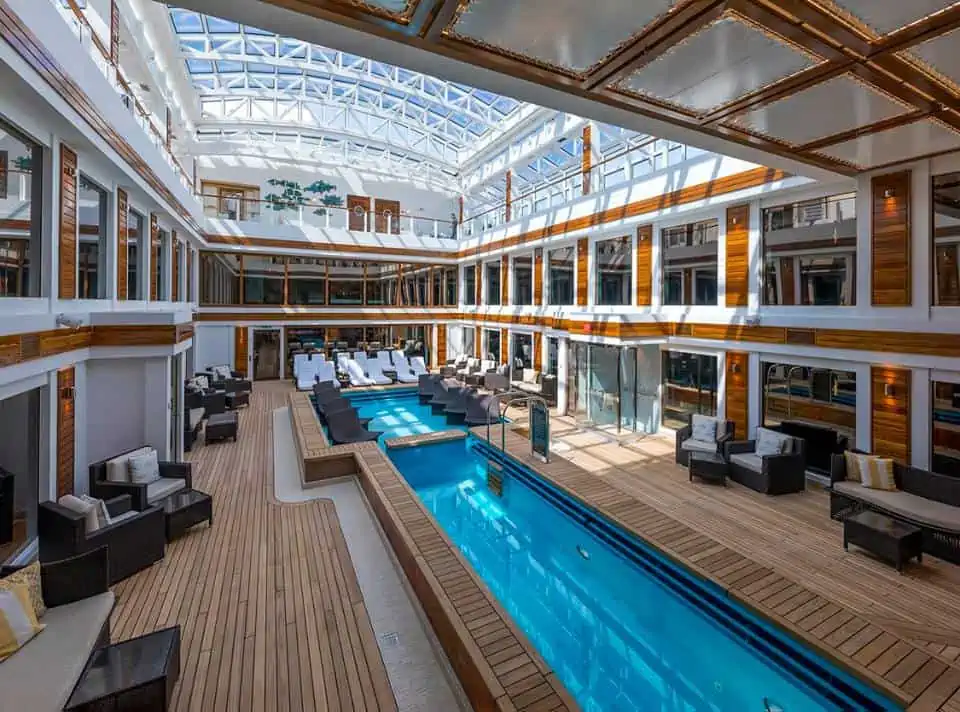 Not every bucket cruise has to involve exotic destinations or require you to use up all your vacation days (and maybe borrow some from next year). Sometimes, it's simply about taking things to the next level by spending extra to stay in a high-end suite. Whether it's MSC's Yacht Club, Norwegian's The Haven or Celebrity's The Retreat — which will be introduced on the soon-to-debut Edge Class ships — there's a reason that many say "Once you experience the suite life, you'll never be able to go back to a regular stateroom." This is especially true of accommodations which come with a butler who will cater to your every whim ("You only want red M&M's? Yes ma'am!"), a private bar and restaurant, and pools and hot tubs which are available for the exclusive use of suite guests. Even Carnival has dipped its toe into the ship-within-a-ship waters with the Havana staterooms on board their newest ships, although these don't quite rise to the level of butler service or exclusive restaurants.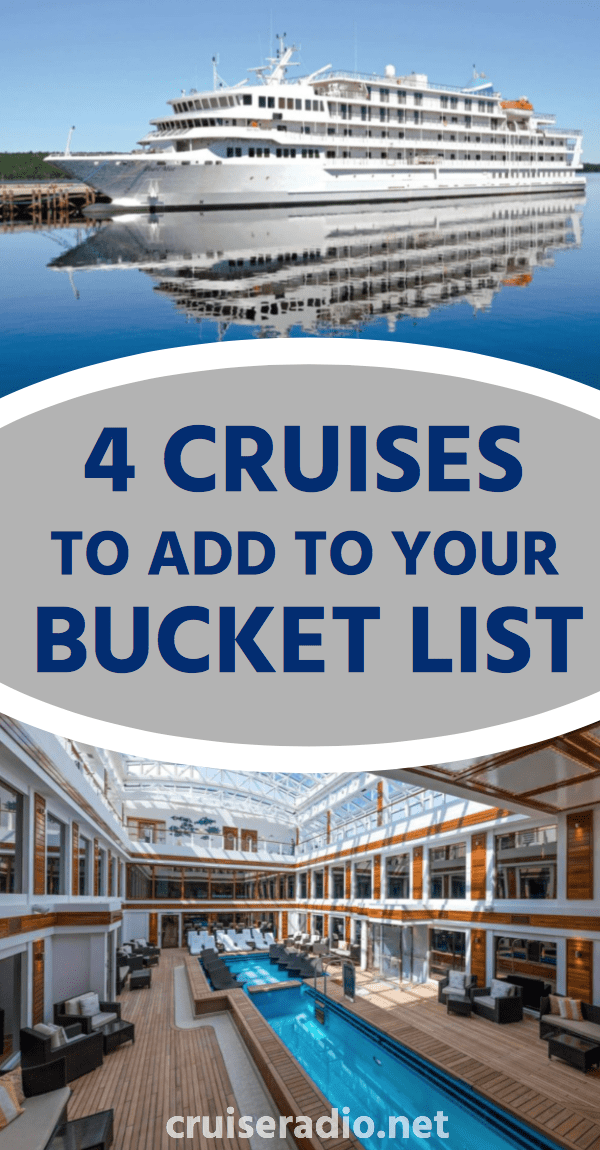 SaveSave