Which cruise line is best for seniors? That really depends on what kind of senior you are. Some retirees are ready for adventure, looking to conquer the world (or check off bucket-list destinations) with extensive travels and new experiences.
Others want to use their non-working years to pursue their hobbies or expand their minds. Still other older adults want to simply relax and enjoy not having a schedule to follow.
No matter what your vacation goals are, there's a cruise line for you. And here's a secret: The most popular cruises for seniors are often beloved by younger cruisers as well.
You won't be stuck with a ship full of only old people — and you can travel with your family (if they have the vacation time!).
While any cruise line could be a great choice for seniors, here are our picks for the five best cruise lines for senior citizens.
1. Holland America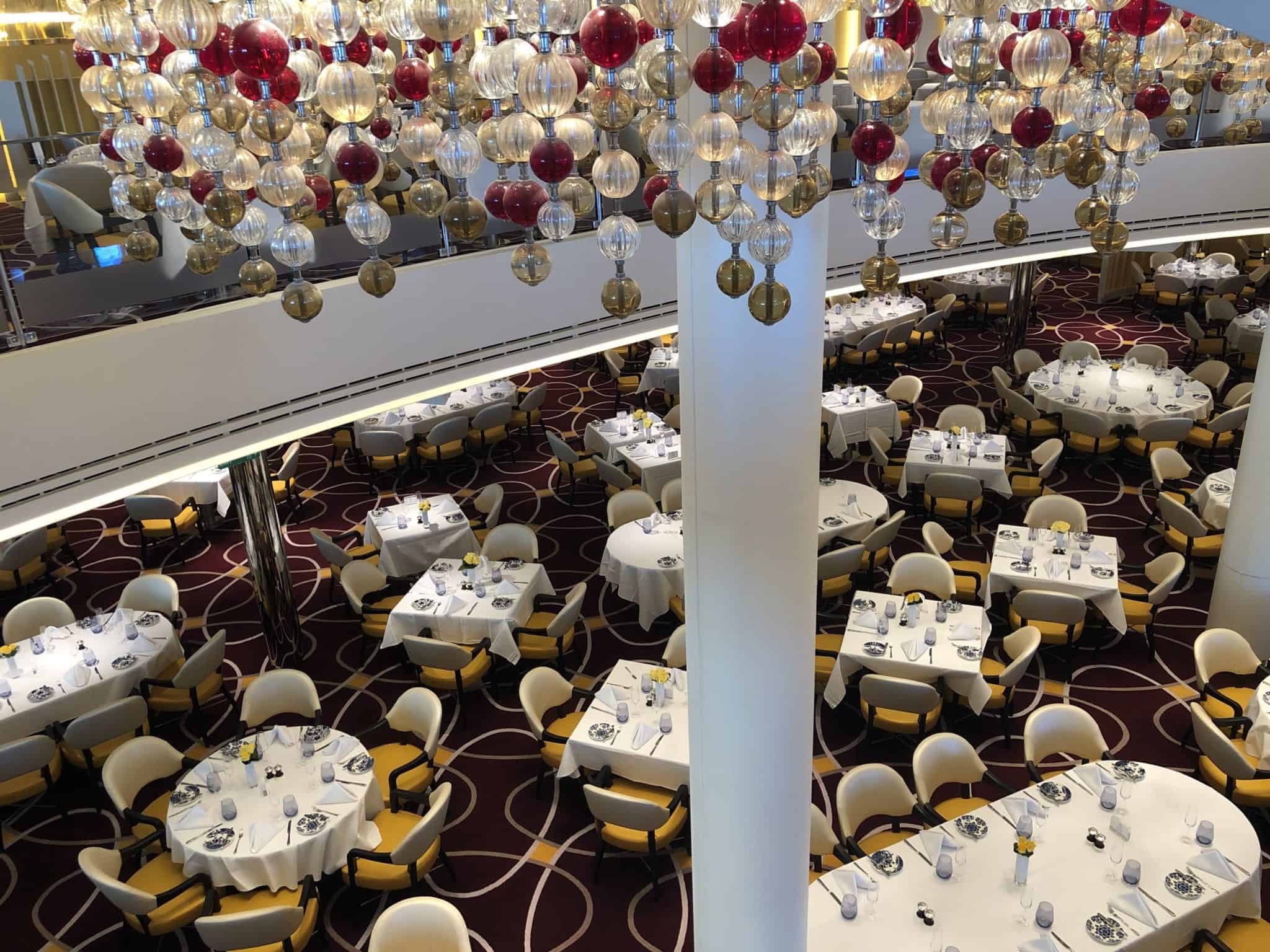 Holland America has long been a popular cruise line with seniors who are looking for a classy and classic cruise experience. The line's midsize cruise ships prioritize simpler pursuits — live music, shuffleboard, fine dining — over excessive bling and crazy top-deck attractions.
You'll find traditions here, such as ringing a bell to announce the beginning of dinner service and serving pea soup to chilly cruisers glacier-spotting in Alaska.
Seniors who want to explore the world while staying true to their favorite cruise line choose Holland America for its global itineraries, including annual world cruises and longer voyages.
Its Explorations Central department creates onboard activities to educate travelers about the culture, food, and attractions of their cruising region.
If Alaska is on your bucket list, Holland America has a long history in that area, and offers cruises on multiple ships each season. Its land-based pre- or post-cruise tours feature the line's own wilderness resorts and Alaska Railroad cars, as well as routes into Canada's Yukon that no one else offers.
The pace onboard might be leisurely, but that doesn't equal boring. Holland America's commitment to live music has earned it accolades for its trio of musical hotspots: Billboard Onboard with its rockin' pianists, B.B. King's Blues Club bringing the house down with Memphis-style R&B, and Lincoln Center Stage for classical melodies. Its passengers embrace the fact that you're never too old to boogie down.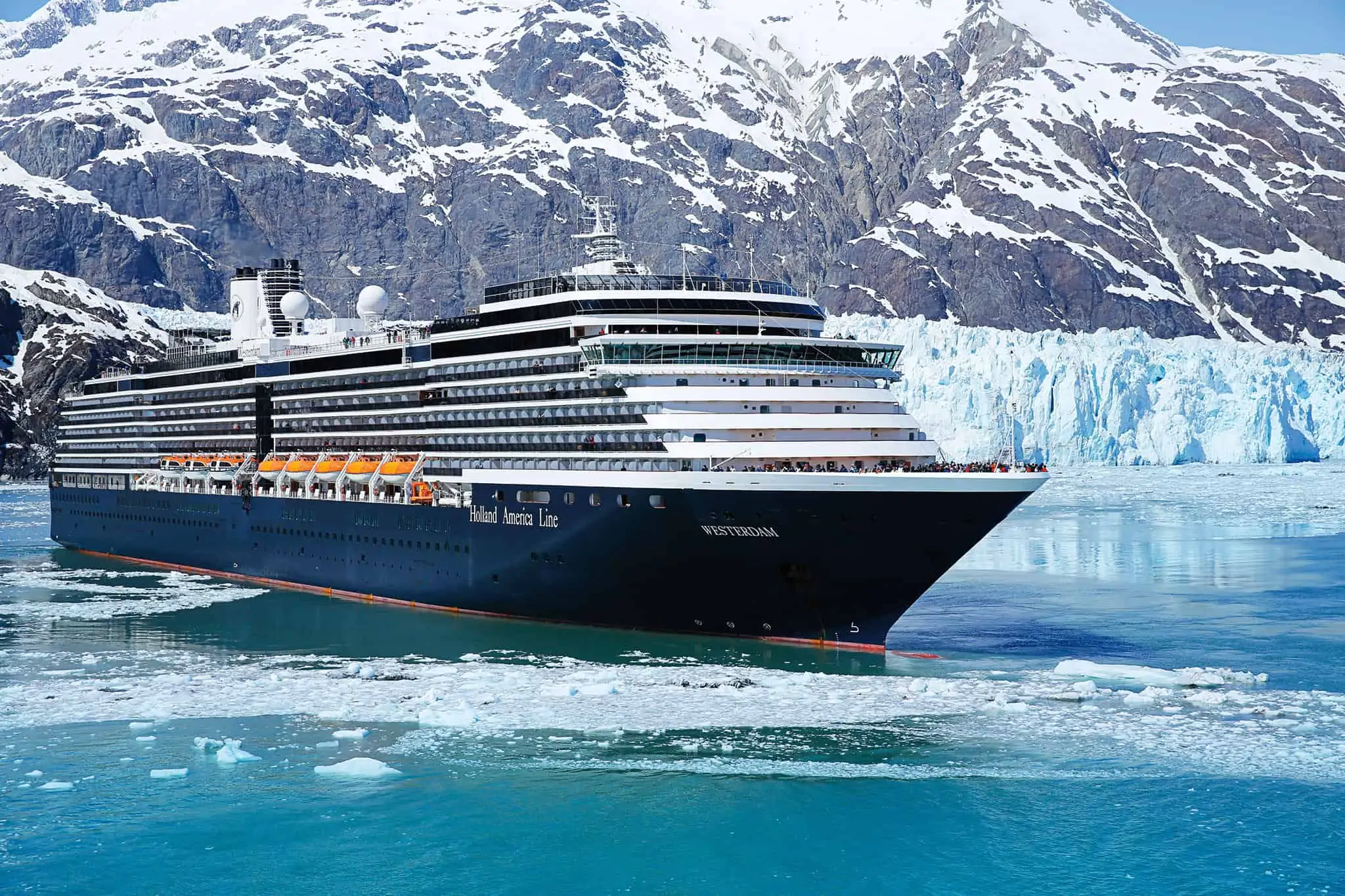 Foodies, or anyone who enjoys a good meal, can blend their own wines, attend cooking demos, and book reservations at several specialty dining venues and pop-up restaurants for a romantic evening of fine wine and gourmet food. And seniors who are tired of relying on their grandkids for tech help can pick up a few computer-based tricks at the onboard Microsoft Studios workshops.
For anyone traveling solo, Holland America pulls out all the stops. Its newest ships feature a handful of single cabins priced for one, and the activities staff arranges get-togethers for solo travelers to meet, mingle, and enjoy activities with a group.
2. Viking (Ocean)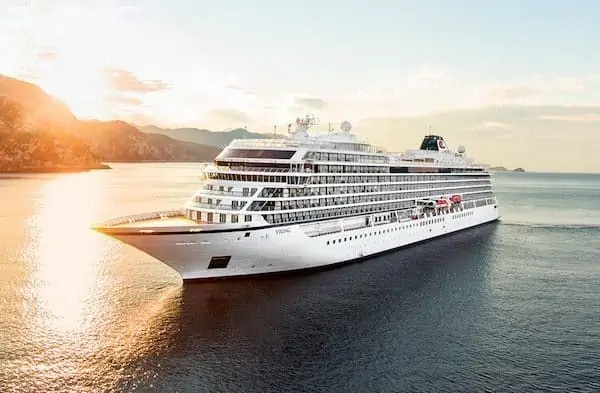 One of the newer cruise ventures out there, Viking's ocean ships have quickly become a favorite among the senior cruiser crowd. Mature travelers appreciate the line's commitment to destination immersion, variety of dining options, well-thought-out cabins, and lack of up-charges.
For seniors on the go, Viking is all about the destination, rather than oodles of leisurely sea days. You get to explore a new port nearly every day, with one or more included shore excursions in every port.
Cruisers can pay extra for extra-special experiences, but don't have to shell out a dime on tours if they don't wish to. Itineraries also feature at least one overnight in port, so passengers can dine at a local restaurant or take in a cultural performance in the evening.
Every ship in the fleet was custom-built for the line and they're all nearly identical, so loyal passengers won't find too many surprises cruise to cruise. All cabins are spacious, with thoughtful touches such as king-size beds, spacious showers, heated bathroom floors, complimentary movies on demand, and balconies in every room.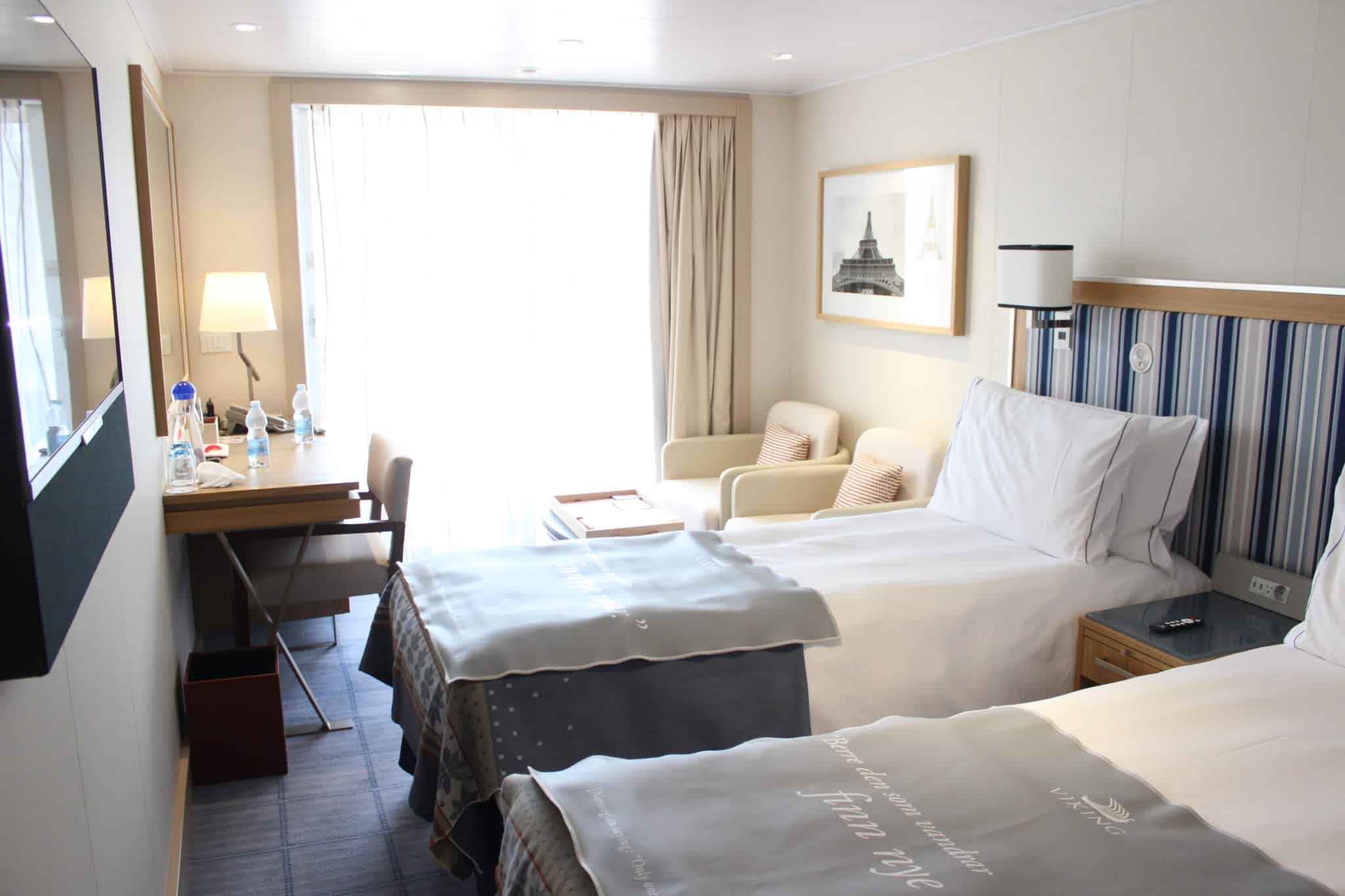 Viking is also committed to a more-inclusive cruise fare. In addition to the free shore excursion in every port, the line includes Wi-Fi, all onboard restaurants and room service, its thermal suite, self-serve laundry facilities, and many beverages (specialty tea and coffee, bottled water, and wine, beer, and soda with lunch and dinner) in its fares. Frugal folks will appreciate the incredible value they get for their money.
Onboard entertainment is low-key, but organized with Viking's target audience in mind. Learn more about your cruising destination from a resident historian, or watch a TED talk. Enjoy live music in public lounges, an intimate musical show in the Torshavn lounge, or a rockin' Beatles show on the pool deck. Some ships even have planetariums.
If you're thinking about a multigenerational cruise with your grandkids, think again. Viking has a no kids policy, and all passengers must be 18 or older.
RELATED: 5 Things I Love About Viking Sky
3. Crystal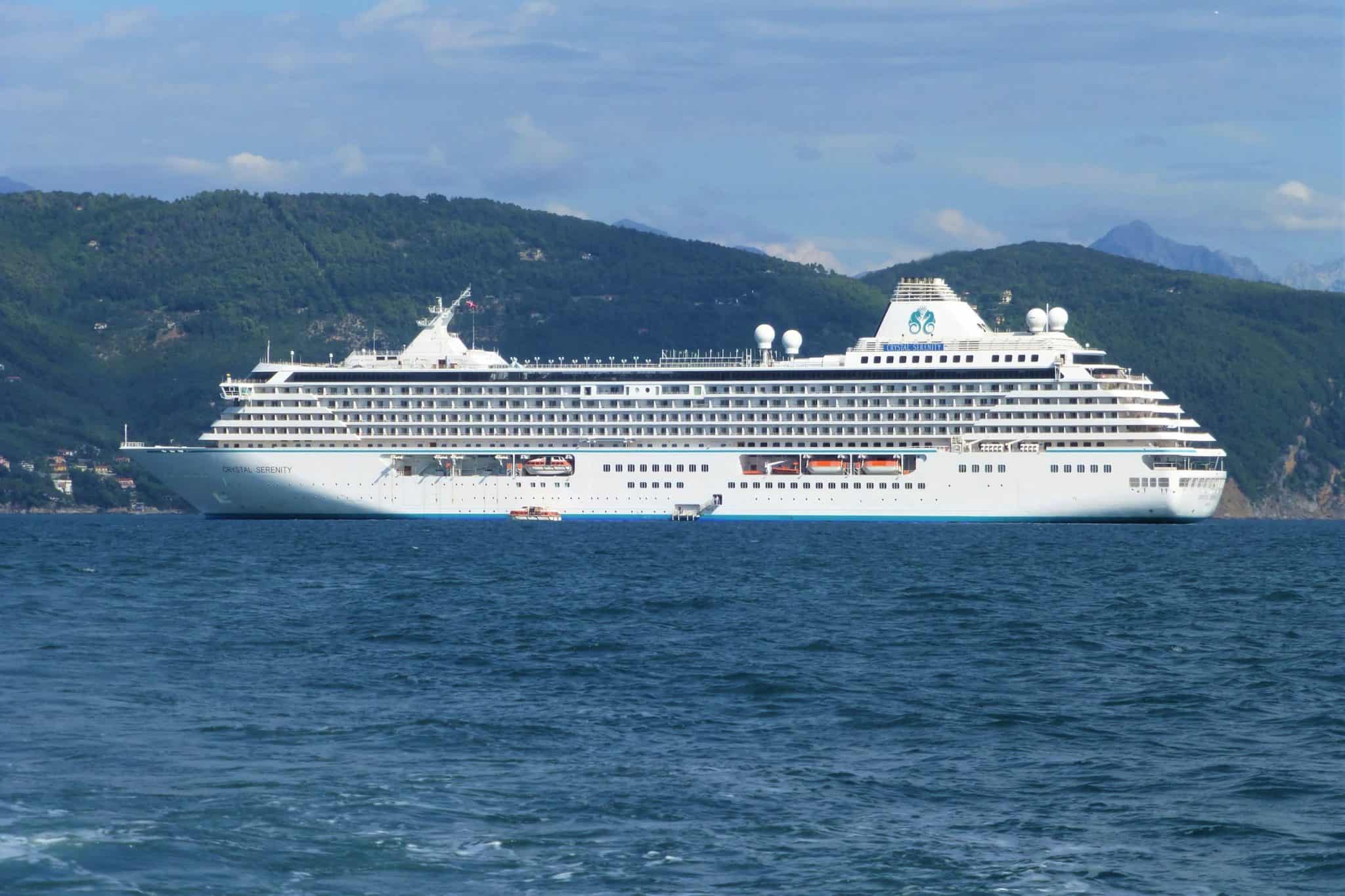 Some luxury lines nail it with fine dining, attentive service, well-appointed onboard spaces, and leisurely itineraries…but lack variety of entertainment because the ships are simply too small. Crystal is one of the best luxury cruise lines for seniors because it hits that right note between total pampering and a big variety of things to do.
Crystal's ships are a little larger than its high-end competitors, which translates into more spaces for dining and activity options. On one night, you might choose among the main Broadway-inspired show in the theater, a comedian or cabaret in a smaller show lounge, a live duo hosting Irish Pub Night in the bar, or even a film in the movie theater. Entertainment is a focus for the line, not an afterthought, and Crystal makes the most of the space it has.
Itineraries hit plenty of exotic ports, but make sure to include plenty of sea days for enjoying bridge workshops, mahjong games, ballroom dance classes (with gentleman hosts to squire single ladies), guest speakers, golf clinics…or a lie-in and lounge-about leisurely day. Spend an afternoon at the spa, and you'll feel like you've found the fountain of youth.
Choices are also plentiful when it comes to dining. You'll become a sushi convert at Nobu's onboard restaurant, stuff yourself silly with meat at the Brazilian churrascaria, or try it all with family-style dining at Silk Kitchen. Enophiles can book intimate, gourmet wine dinners in the Vintage Room. Even the all-day snacks in the Bistro and the burgers at Trident Grill are a cut above.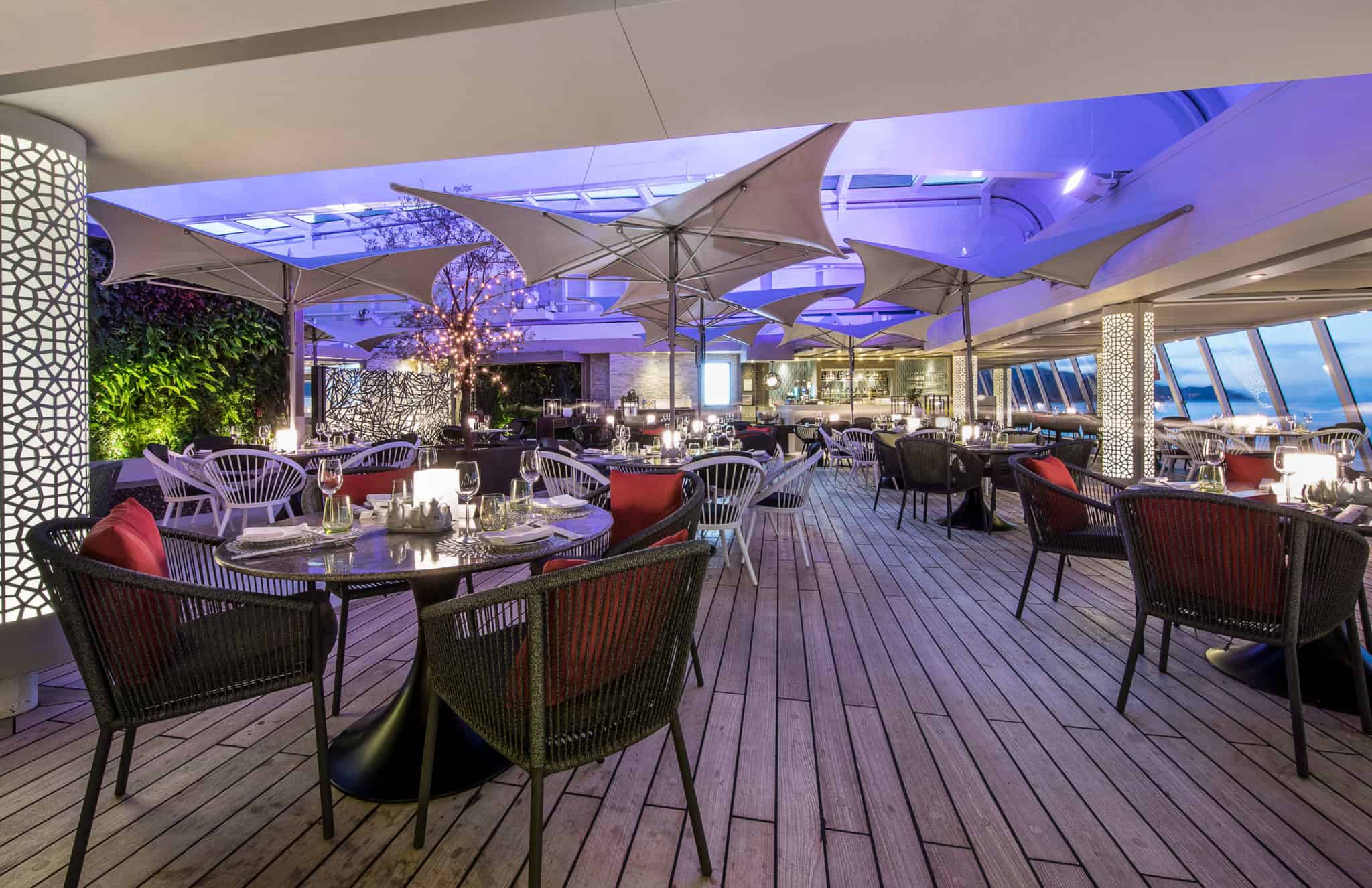 Crystal has branched out into river, yacht, and expedition cruising, so seniors who like to change things up can try different types of ships and itineraries without sacrificing the Crystal quality they've come to know and love. River ships ply the Rhine and Danube, the intimate yacht luxuriates in the Greek Isles and Seychelles, and the expedition ship adventures to the poles. Combine that with annual world cruises, and Crystal has multiple ways of helping you check off those bucket list destinations.
4. Princess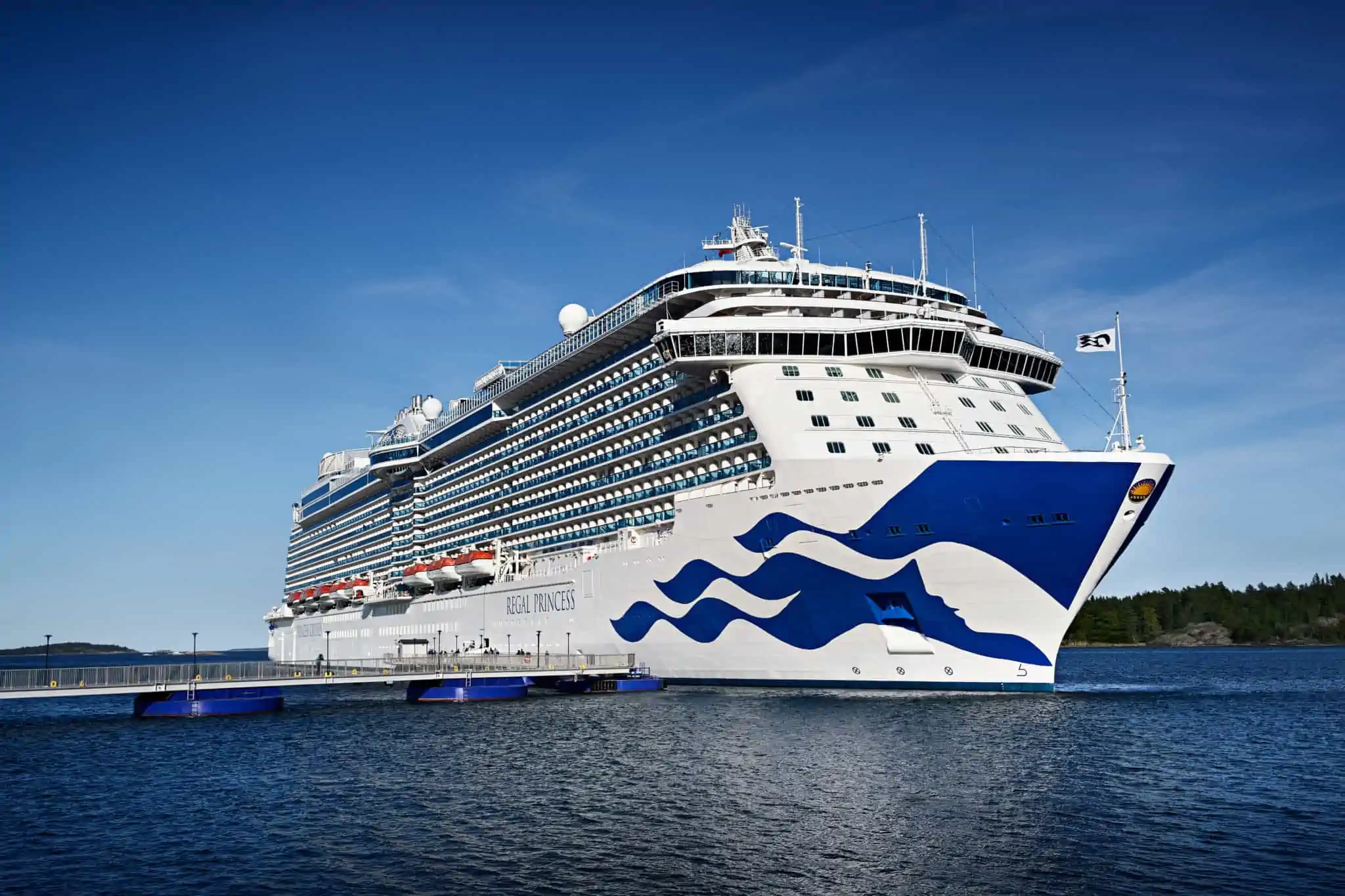 Retirees who want to vacation with their children and grandchildren, or who want big-ship choices without the frenetic pace of the mega-ship behemoths, should take a look at Princess. Its ships are large (but not ​too ​large) and have cabin, activity, and dining options for a variety of budgets and interests.
The patriarch of the family can book into a spacious suite to host family gatherings and enjoy VIP perks, while younger relatives can book rooms with a smaller price tag, or that can sleep a family of four without breaking the bank. Seniors can enjoy a cooking class or casino spree, escape to the adults-only Sanctuary sun deck, and even renew their vows. (Princess, after all, is the Love Boat cruise line.) Meanwhile, the grandkids can make friends at the Camp Discovery kids club, hit the pool, or play games on the digital screens around the ship.
At night, the whole family can come together for dinner and a show. Celebrate a milestone birthday or anniversary at the steakhouse or Italian trattoria, go casual at the buffet or with a pizza dinner, or meet up in the main dining room where the menu can accommodate everyone's tastes and dietary restrictions.
You won't find rock-climbing walls or waterslides on Princess ships, though evening movies on the pool deck, complete with popcorn, are a popular after-dinner event. By day, you'll find plenty of activities — from themed parties to animal demos and live performances — taking place in its piazza-style atrium.
At night, main stage shows feature the talents of Jim Henson and Stephen Schwartz — as well as some of your talented shipmates in The Voice of the Ocean. (Though not every show is on every ship, so consider that before booking if it's an important option for your family.)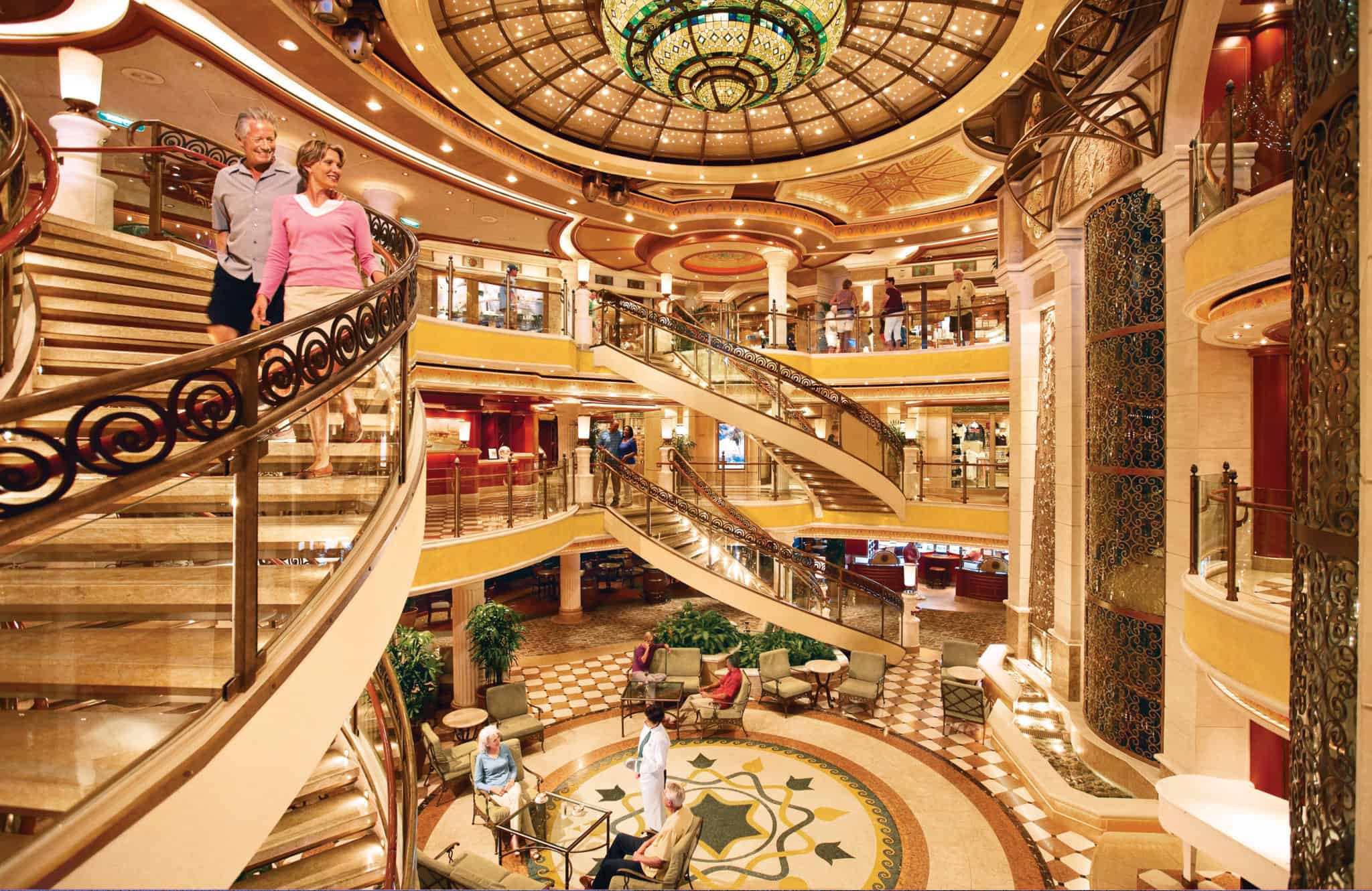 With nearly 15 ships, Princess goes pretty much wherever you want to cruise. The line is well established in Alaska, gets rave reviews for its Japan sailings, and offers plenty of North American options to Mexico (its original Love Boat route), the Pacific Coast, Hawaii, and Canada/New England. That's in addition to the staple cruise itineraries in the Caribbean (great for fun in the sun with family) and Europe (for sightseeing with ease with the grandkids).
5. Cunard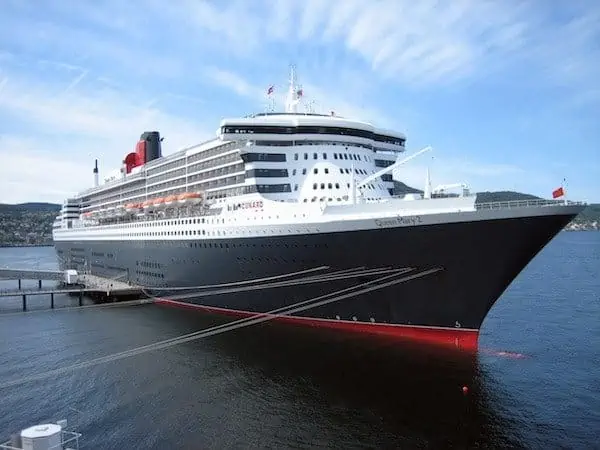 Do you long for the transatlantic crossings of yore, with day after day spent gazing out at the seemingly endless sea and your only concern is whether you hit the shuffleboard deck before or after lunch?
Would you prefer an ocean liner to a cruise ship, especially from a cruise line with a longstanding history of ocean crossings and even military service? If you're that type of senior, Cunard is the perfect line for you.
Cunard stands out from other cruise lines for its commitment to transatlantic cruises. It offers weeklong cruises between Southampton (near London) and New York for most of the year. There are no port stops in between, allowing travelers to get maximum enjoyment of the ship and its onboard activities.
And Cunard goes all out with shipboard activities, but ones that appeal to older adults. In addition to ballroom dance classes and fitness classes, travelers can enjoy fencing and watercoloring workshops.
Seniors who'd rather expand their mind can attend lectures by guest experts, educational shows at QM2's first-at-sea planetarium, and learn iPad and computer skills. Look for special themed cruises, such as fashion, literature, and genealogy sailings if you want to explore an interest in depth during your week at sea.
Tradition is important to cruisers on this oh-so-British line, and one signature Cunard event is daily afternoon tea, complete with live music and scones topped with cream and jam.
Another is the line's formal evenings; as in the old movies, you'll need to don your best gown or tuxedo and escort your partner around the ballroom dance floor after dinner. Sailing solo? Don't fret; gentleman hosts are on hand to whirl you about the Queens Room.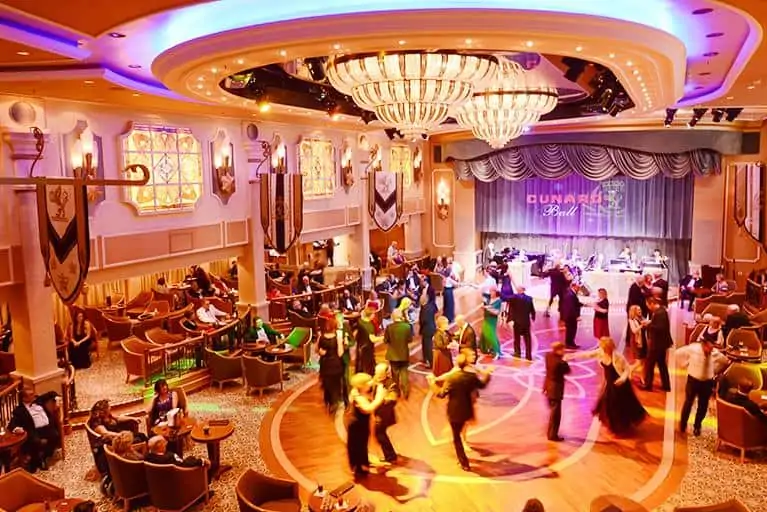 Another throwback is Cunard's separate dining rooms for guests in Princess and Queens Grill suites. For the ultimate luxury, book one of the top-of-the-line suites (some are lavish duplexes) and you'll enjoy the services of a personal butler, a private sun deck, priority boarding, and a reserved table at the most exclusive dining venues onboard.
Just because the line is British, though, doesn't have to mean it's stuffy and formal. Each ship has an onboard pub, offering classic English pub fare and games, such as trivia quizzes and cheering on your favorite sport team. You'll find plenty of fun on the outer decks, such as paddle tennis and deck quoits, and outdoor parties at night.
Cunard has three ships, and two of them sail round-the-world voyages during the winter months. So seniors who want to explore the Mediterranean or chase the sun to the Caribbean can live out all their travel dreams without switching lines.
READ MORE: The 7 Best Lines for a Family Reunion Cruise
Pin it for later!