Sometimes things in the Caribbean can get spicy – and no, we're not talking about the food this time. There are some places in the Caribbean where the heat isn't just due to the hot weather. Tucked away on different islands are what we'd call Rated 'R' beaches. For the daring and not faint of heart, check out these 5 beaches if you're looking for a little more adventure in your next port of call — because you know you want to know!
5 Rated "R" Clothing Optional Beaches in the Caribbean
1. Orient Beach, St. Maarten.
Located on the French side of the island, it's not uncommon to see the entire family soaking up the sun swimsuit-free. This is a daring beach stop, as bottomless sun bathing is allowed here. The beach also features Club Orient, a naturist resort.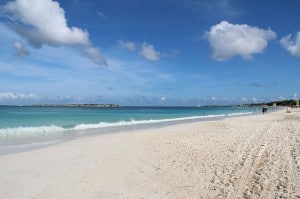 2. St. Barths.
Several beaches on this island will raise the temperature more than a few degrees. Known for beautiful beaches and the beautiful people who visit them, most of these pristine beaches are clothing-optional. Saline Beach is popular with the celeb set, including the Victoria's Secret Angels. Grand Saline and Gouverneur Beach also offer stunning views.
3. Negril, Jamaica.
Home to Seven Mile Beach, this Jamaican town features a resort called Hedonism II, famous for its nude beaches. The area even has 'nude' and 'prude' sections  with separate facilities for each side. It's not just the resort, the entire beach pretty much operates as clothing-optional, including local beach, Booby Cay (actually named for the bird).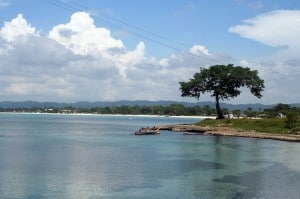 4. Haulover Beach, Florida.
Technically, this isn't a Caribbean island, but its located just outside of Miami (a major cruise port). Complete with life guards and organized activities, this county-run beach is one of the premier  nude beaches world-wide. This beach even participated in the World Record of Skinny-Dip Challenge.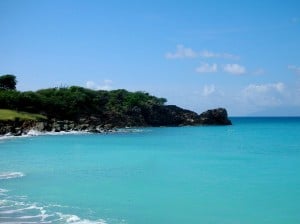 5. Hawksbill Bay, Antigua.
Antigua boasts only one nude beach, but its a beauty. Located in a relatively secluded spot on the west side of the island, this beach offers a taste of unspoiled paradise. This beach is the last  in strand of 4 beaches located on the bay; the first three require swimsuits.
So there you go, if you're daring enough on your next cruise — have at it!