It's no secret that Carnival Cruise Line knows how to do dessert well, and is known for a few ultimate favorites.  I took a look around the internet, and asked guests in a few social media groups what their onboard favorites were.  These seem to be the top five, so enjoy our Carnival dessert countdown!
5. Tiramisu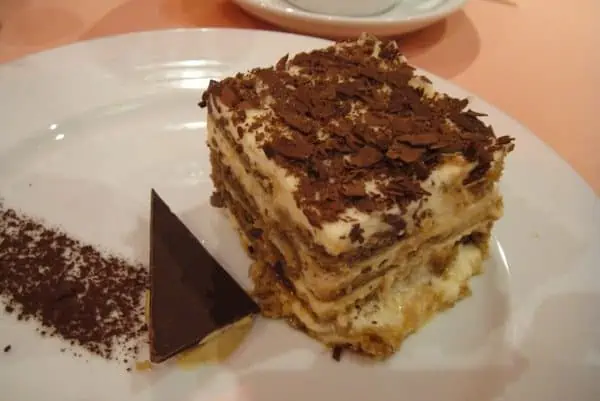 Found in the Italian restaurant Cucina del Capitano, Tiramisu is a classic Italian dessert.  Lots of cruisers mentioned that this was one of their favorite desserts aboard the ships, and it's not hard to understand why.  There's just something about soaked lady fingers, marscapone, and a chocolate finish that begs to be devoured.
4. Grand Marnier Soufflé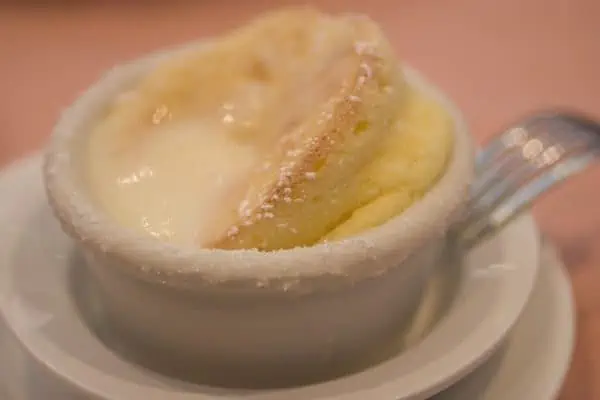 Thankfully, this is a dessert that is found right in the ship's main dining room.  This sweet, mouth-watering dessert received several comments – and some guests even dared to say that it is better than the warm melting cake.  Plus, it's served with an orange vanilla sauce, so how could you go wrong?
3. Banana Split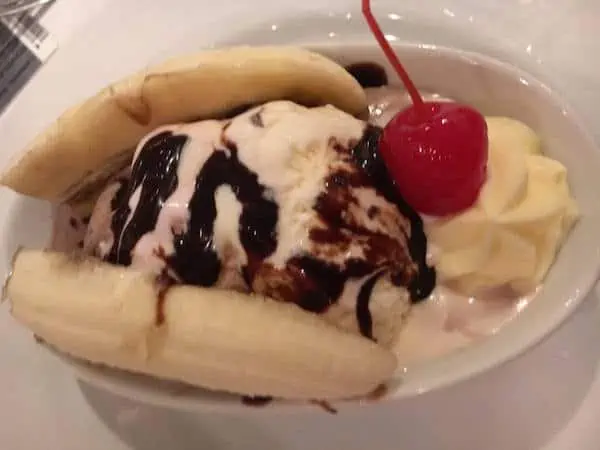 When I think of fancy cruise desserts, I don't normally think of a banana split.  Apparently though, Carnival knows how to do them right.  This is actually found on the kid's menu, but there was a great number of adults that said they can't resist ordering it, anyway.  But who am I to judge… are there really many that can really resist smooth ice cream, bananas, and delicious sauces?
2. Creme Brûlée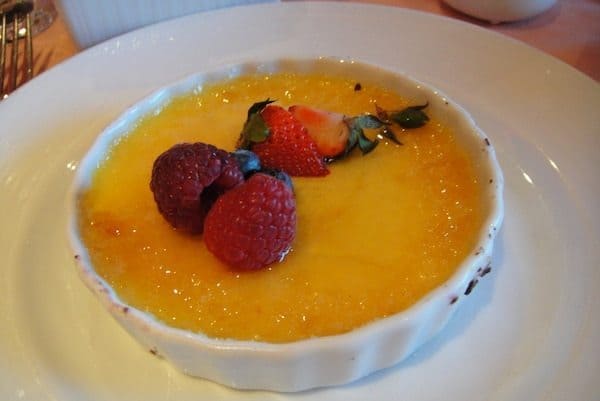 Found on the American Feast menu during formal night, the Vanilla Creme Brûlée received many high remarks among frequent Carnival guests.  It's such a special dessert, and really does convey that this evening is more special than the others.  A warm, creamy interior with a hard, sweet top layer is just what any sweet tooth needs to end an elegant meal.
1. Warm Chocolate Melting Cake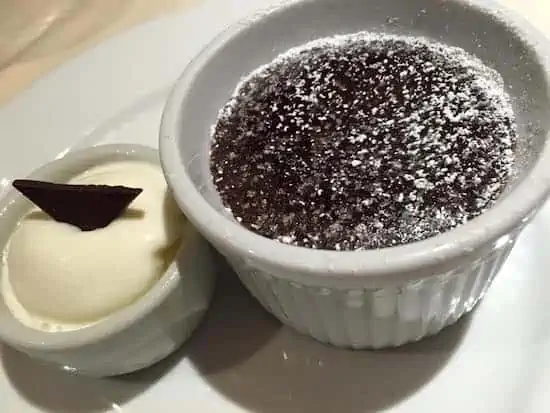 There is no way this wasn't going to come in as the very top dessert aboard Carnival's ships.  Long-time guests and newbies alike rave about this warm chocolate dish, and scour the internet to find the real recipe straight from the onboard chefs. (It's right here!)  Served with vanilla ice cream, it's the perfect balance of hot, cold, and gooey for the ultimate after-dinner dessert.
Honorable Mentions
These desserts got a few comments from cruisers too, so I figured I should include them: the chocolate chip cookies in the Lido Marketplace, the chocolate sampler in the steakhouse, Bitter & Blanc bread pudding, the chocolate cake from the café, and the S'more's Parfait.