Royal Caribbean's Harmony of the Seas has arrived at her home base in Fort Lauderdale. After boarding the ship for a two-night sailing, here are my first impressions of the ship.
What I thought of Harmony of the Seas
1. Massive size but great passenger flow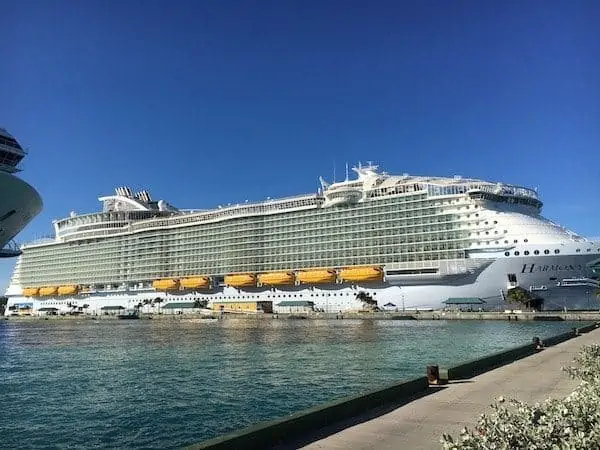 You board in the Promenade, which resembles a shopping mall. It is a little overwhelming if you have never been on the Oasis-class ships before. The vessel is open in the middle with balcony rooms and venues all overlooking the boardwalk, which holds a large amount of the ship's entertainment. There are 7 neighborhoods full of attractions, restaurants, and shops. It is likely that you will initially feel a little lost, but once you get the hang of the different neighborhoods and just follow the symbols on the elevators for the deck, you will have the ship down in no time.
2. Friendliness all around
The staff throughout the ship are all friendly, happy, and very welcoming. You get the sense that they all enjoy what they do. Everyone is extremely helpful and also very proud of their ship.
3. Beautiful ship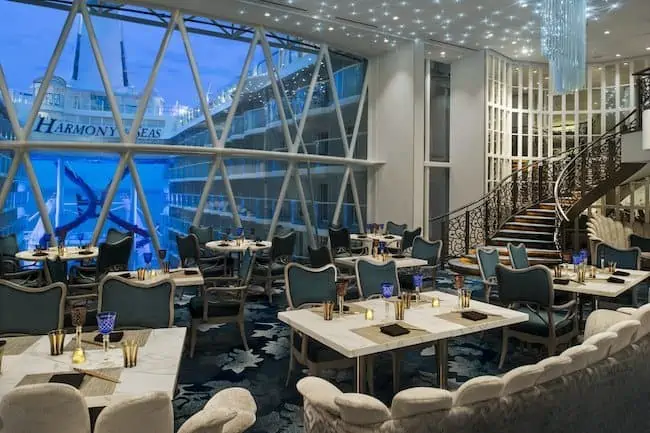 The ship is absolutely beautiful. Hats off to the architects and interior designers; they did an amazing job with the design and flow. There are so many unique sculptures and artwork around every corner. It's the little touches such as the lighting out on the boardwalk and the AquaTheater that make the ship so mesmerizing.
4. Awesome venues & entertainment
The ship is designed with 7 neighborhoods full of entertainment and restaurants. There are 20 unique dining options, a bar around every corner, and activities such as zip lining, rock climbing, and wave riding that will keep you entertained for days. Royal Caribbean has kicked it up a notch with what looks to be an unforgettable lineup of shows. There are three different theaters to visit: Royal Theater which features the hit Broadway musical Grease, an indoor ice skating rink with nightly ice shows, and the AquaTheater featuring jaw dropping acrobatic stunts.
5. Lots of Technology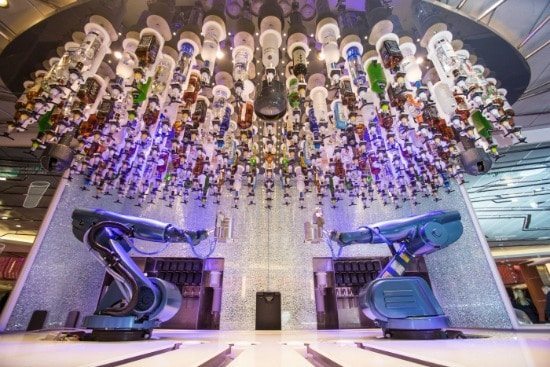 Robotic bartenders to keep your drinks full, wearable technology WOW bands for easy access to rooms and purchases, and an onboard app to keep your time organized are just a few additions to this ship to make your experience that much better. Not to mention, you can stay in touch with family and friends, catch up on social media, and take care of any business needed with the fastest internet anywhere at sea.
By Jenn Martin
Have you sailed or would you consider sailing on Harmony of the Seas? Let us know. 
Pin this: