They say every hour is happy hour when you're on a cruise ship, but that's definitely the case on National Rum Day. And since that just happens to be today, we thought we'd take a moment to look at some of our very favorite places to enjoy a rum-flavored beverage. And don't worry… while August 16th is rum's official day, we don't think it'll mind if you're late to the party.
Sugarcane Mojito Bar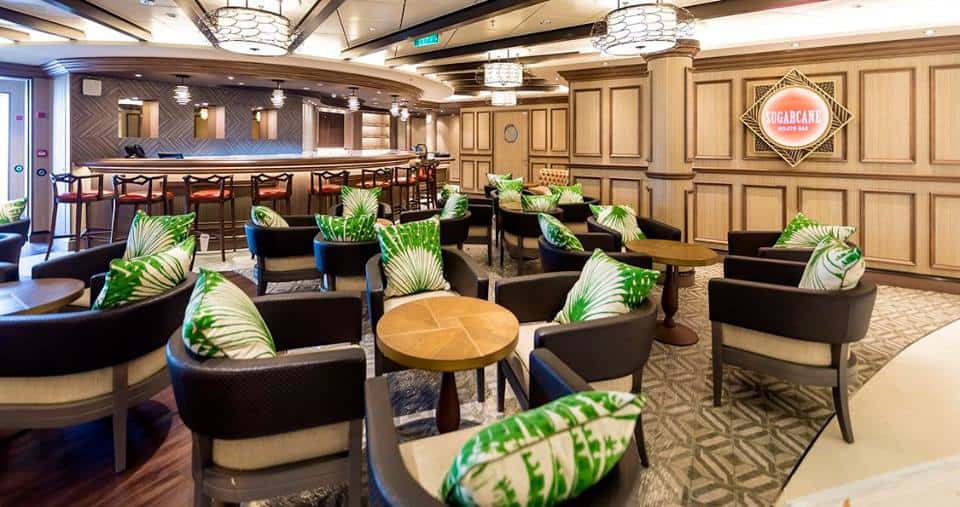 A good, white rum is the base upon which all truly great mojitos are based, and this spot, found on many Norwegian Cruise Line ships, has turned mojito making into an art. Our personal favorite? The Raspberry Guava Mojito (made with rum, fresh raspberries, guava puree, simple syrup, club soda, sugarcane and a sprig of mint)… although if you can't decide, they offer an awesome flight of mojitos for around $20. But be warned: Once you've tried a mojito, you'll be hooked!
Jack's Shack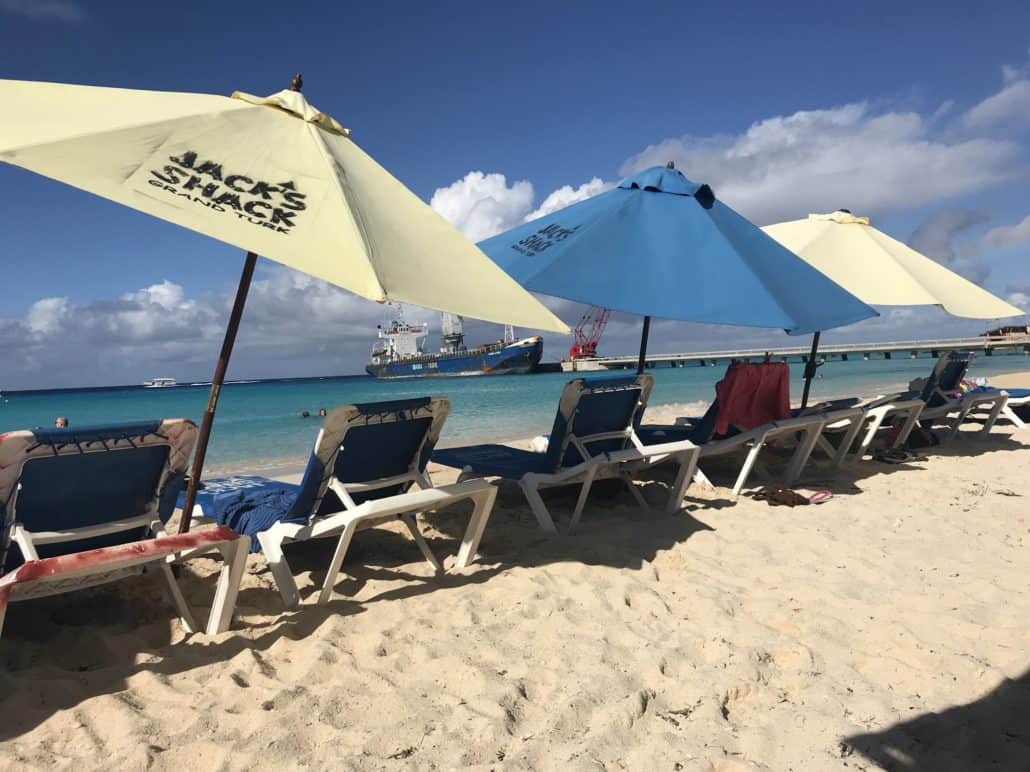 There are a whole lot of reasons to love this Grand Turk's getaway, not the least of which is the fact that it proves dreams come true. After all, Jack came to the island to work on the Grand Turk cruise port, fell in love with both the place and a woman he met there, and turned his fantasy of owning a beachfront mojito hut into a reality! Now Jack and Janet not only spend their days entertaining cruise passengers, but they also offer a free shot of local rum simply for bringing this coupon when you swing by!
The Alchemy Bar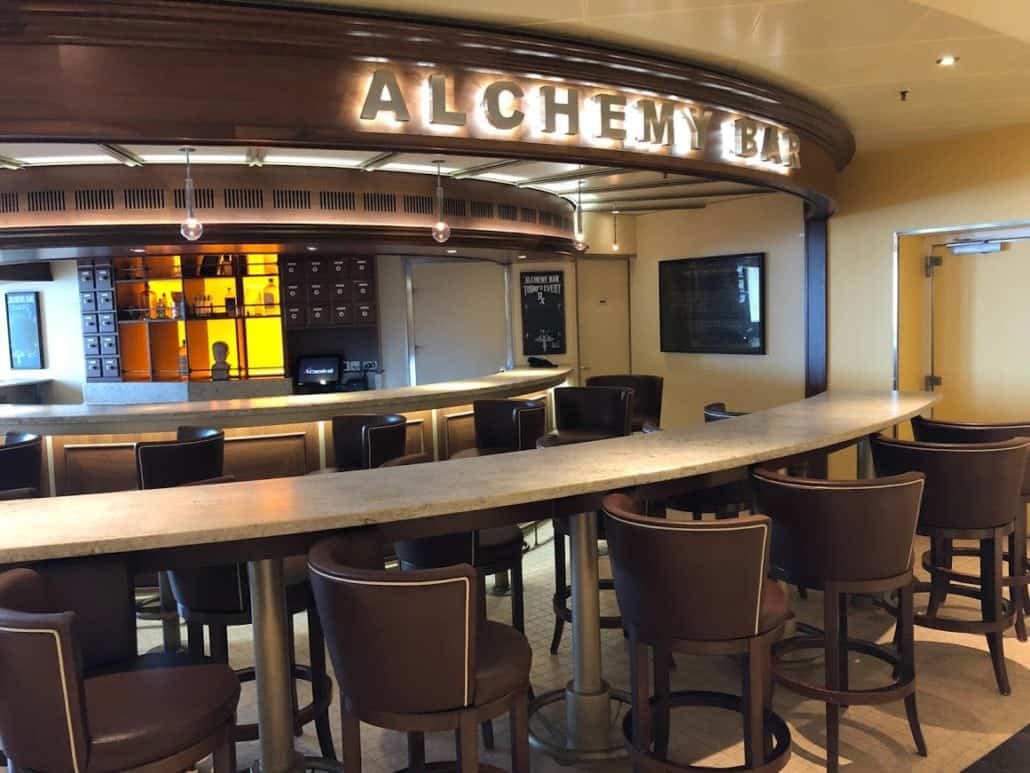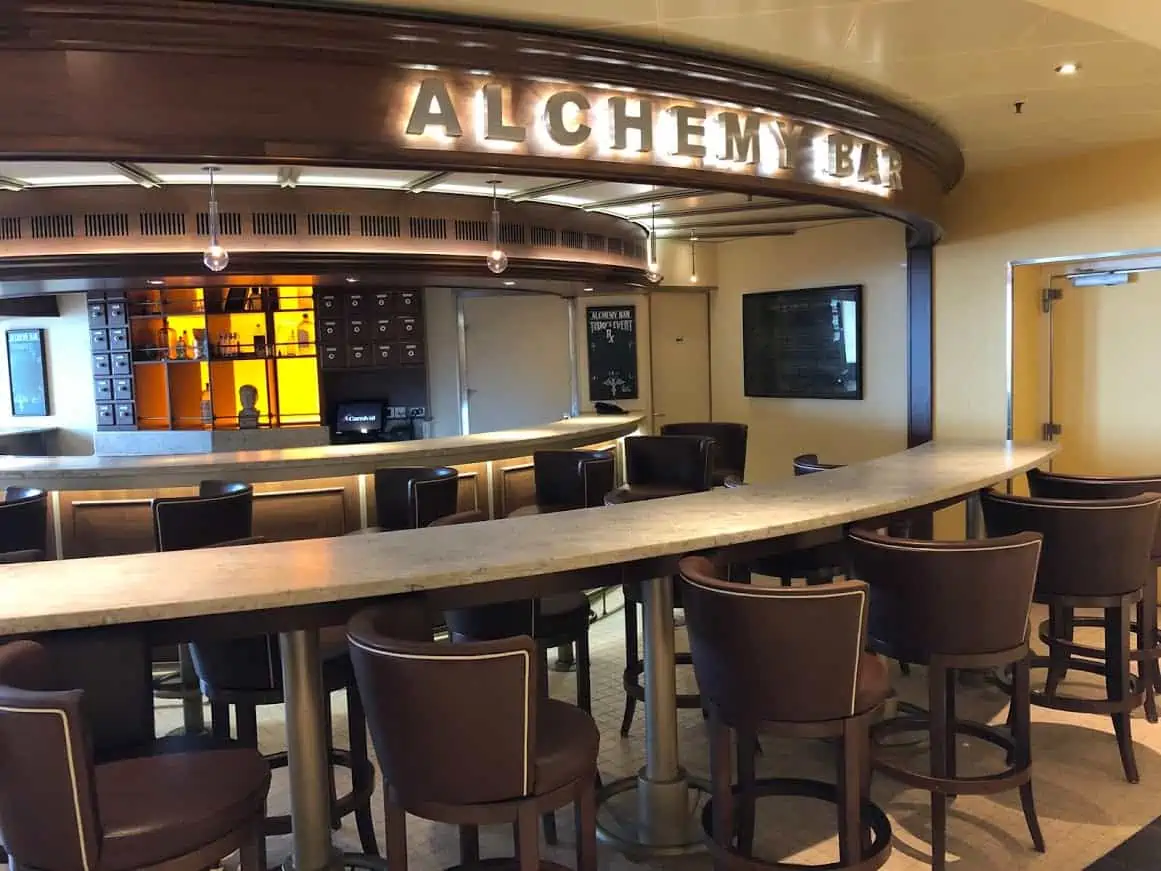 Nobody wants a storm to disrupt their cruise… unless, of course, it's The Perfect Storm, a tasty elixir whipped up by those crafty mixologists at Carnival Cruise Line's Alchemy Bar. Spiced rum and regular rum combine with a strawberry puree, a hint of rosemary and a dash of fresh lime to create a potent cocktail that'll put some pep in your step!
Bolero's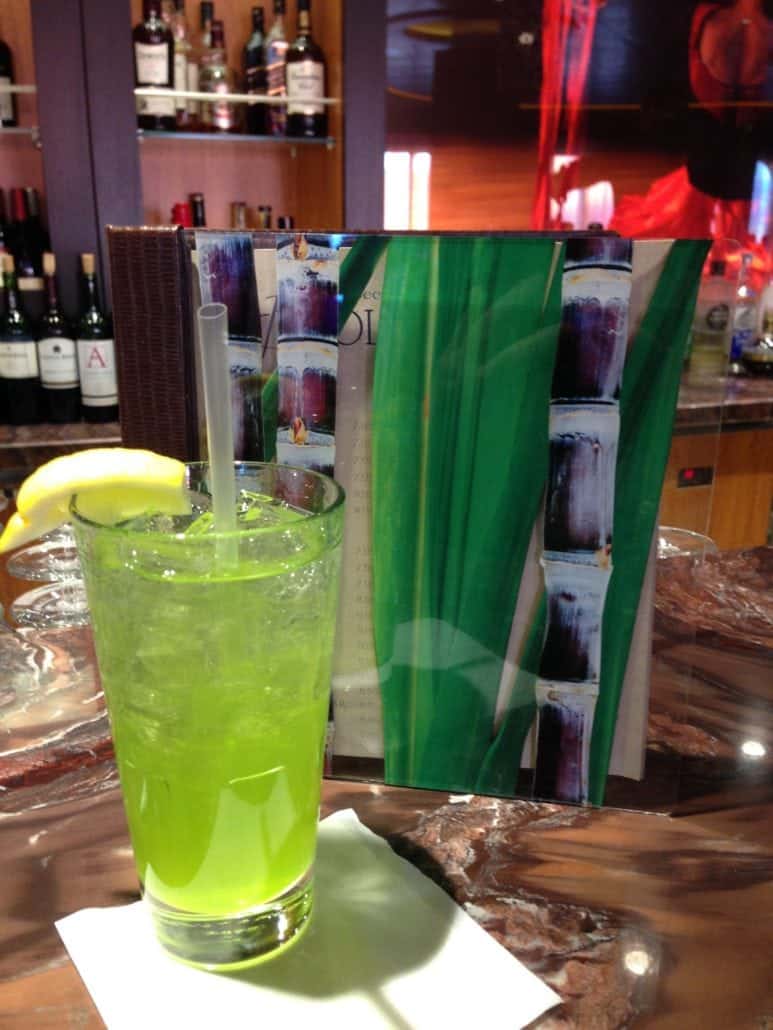 This Latin-themed club specializes in everything from mojitos to Brazilian caipirinhas. But if you want something a little different, try the Electric Island Breeze. Made with rum, vodka, silver tequila, triple sec, melon liqueur, sweet & sour mix, Sprite and simple syrup, this drink likely gets its name from the fact that it's an electric green color. And while it looks like radioactive radiator fluid and is potent enough to knock you on your butt, it tastes deceptively sweet and goes down easy!
RedFrog Rum Bar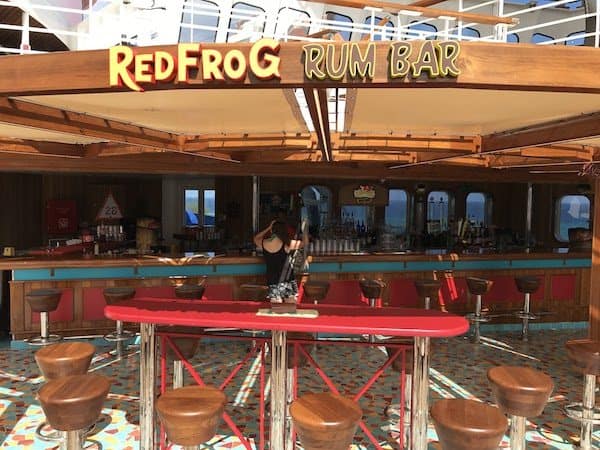 This spin-off of the RedFrog Rum Bar was specifically designed for those looking to sip a tasty beverage while soaking up the sun poolside on Carnival cruise ships. And Red — aka the frog after whom the hot spot is named — recommends Red's Rum Treasure, which features two kinds of rum, Sprite, guava pineapple juice and a "touch" of nutmeg.
Got a favorite rum drink… or a favorite spot to grab one on a ship? Share it with us!