By Amadeus
As most of you know, sometimes you need a little getaway – even while you're on vacation. A little alone time, maybe with a book, or with that special someone. As you plan your trip aboard ms Koningsdam, you should have no problem finding a quiet little spot for relaxing.
Here are a few I found during my sailing.
Deck 2 (Plaza)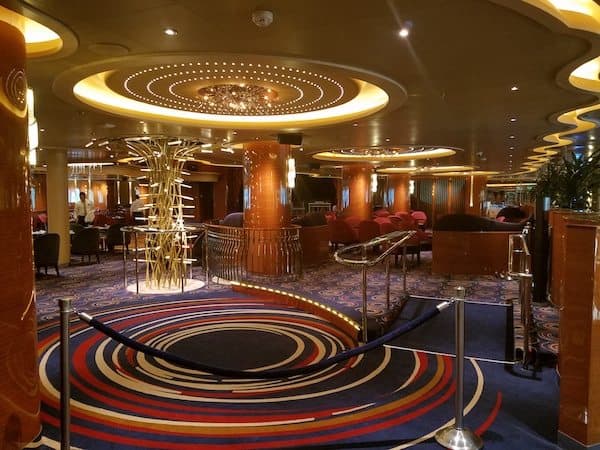 There are several bars on the Plaza Deck that are jumping with excitement at night. But by day, they're excellent spots to get away, as they're usually pretty quiet and mostly vacant. In the Ocean Bar, Queen's Lounge (Lower Level), and Lincoln Center Stage area, you can easily find a secluded spot by a window for reading, quiet conversation, or just relaxing while watching the waves. The Plaza Deck is also home to the Billboard Onboard lounge, right across from Lincoln Center Stage. This is another great getaway spot during the day.
Deck 3 (Promenade)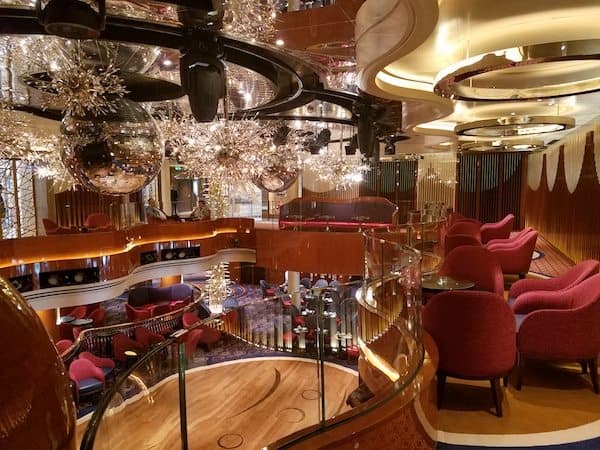 The Promenade Deck also offers up a couple of relaxing getaway spots. The Queen's Lounge (Upper Level) sits just above the Plaza Deck's Queen's Lounge, with a huge opening in the floor; perfect for enjoying the evening's entertainment. By day, you can find a comfy chair or sofa, and cuddle up with a good book, or that someone special, for some quality alone time. The Promenade Deck is also home to the Grand Dutch Cafe. This is an excellent location for relaxing. Along with a somewhat secluded seating area, The Grand Dutch Cafe offers up a selection of cafe-style items. Snack on a toasted ham and cheese, a vegetable quiche, or assorted pannekoeks, and relax with a coffee or other drink selections.
Deck 9 (Lido)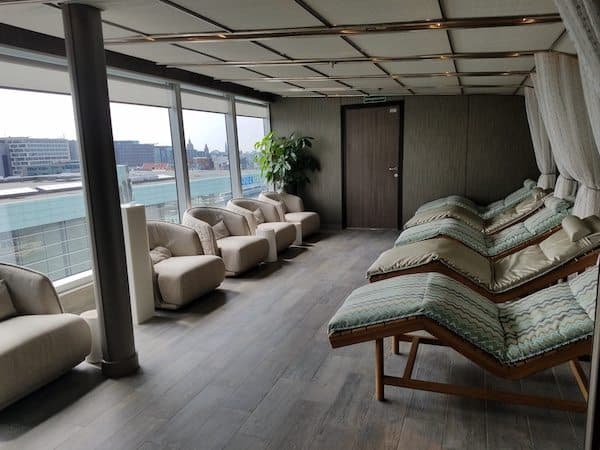 The Lido Deck is always a very popular spot, especially on sea days. But that doesn't mean you can't enjoy a little "alone" time, and still be a part of the crowd. Along each side of the Lido Deck you'll find sectioned off seating areas by the windows.
Deck 10 (Panorama)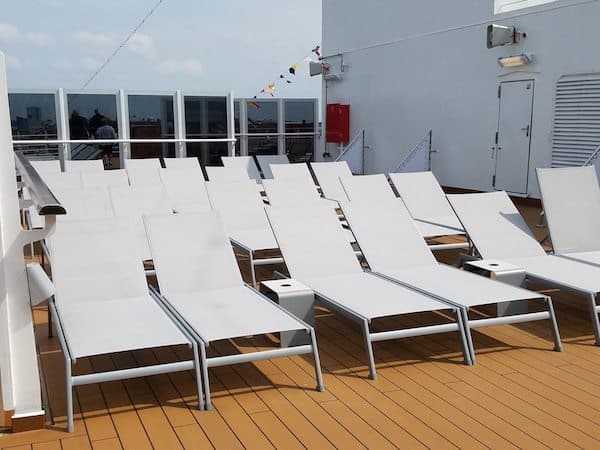 The Panorama Deck offers the same space, but is decorated with relaxing "beds" that are divided by flowing curtains. The Panorama Deck also has a pool on the aft, surrounded by lounge chairs. Or you can move up to the Sun Deck, away from the pool area, for relaxing lounge chairs all around.
Deck 11 (Sun)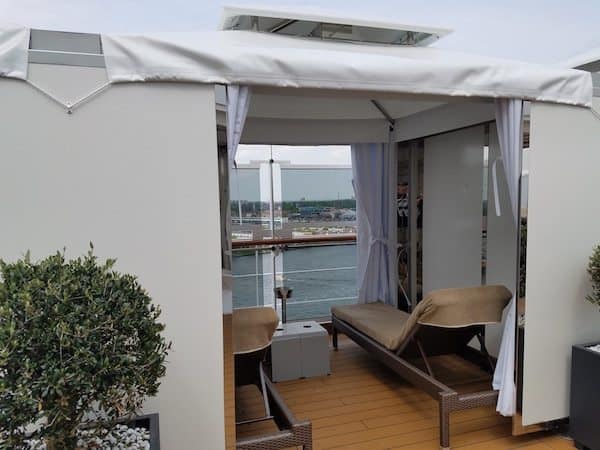 If you want to be at the top of the ship, you can move up to the Sun Deck, away from the pool area, for relaxing lounge chairs all around.
One more spot that you should know about is the Relaxation Lounge. This is a very quiet seating area located on the Lido Deck, forward. Just ask an attendant at the Greenhouse Spa & Salon for details.
Pin this!