In 2006, I went on my very first cruise. Since then, I've been on 10 more cruises – racking up the first five in just 2 years. I was hooked on cruising from the very first day and have been spreading the love of cruising ever since.
Many of my friends and co-workers ask me why I like cruising so much or why I go on so many cruises. I secretly love that question, because it gives me permission to talk about my cruising addiction. Sometimes I don't think my enthusiastic words and stories of my adventures do my love of cruising justice. Sometimes, this writer is at a loss for words to describe a very real cruising addiction. In the meantime, here are 5 reasons why cruises are so addictive:
1. Ports
Because they stop at multiple ports during your vacation, cruises let you experience multiple places at one time. We took a cruise in the Mediterranean on the Carnival Magic and visited several famous cities: Venice, Rome, Naples, and Barcelona. I discovered that I adored Venice, Barcelona and Dubrovnik, Croatia (a city I hadn't given much thought before visiting). On the other hand, I found the history of Rome amazing, but overall I was underwhelmed with parts of this storied city. I know that I'd love to spend a lot more time in Venice or Barcelona, but I'm in no hurry to head back to Rome. The same holds true with Caribbean sailings: I've fallen in love with Cozumel, Aruba and Key West. I'd happily book longer vacations in those places.
2. Friendships and People
Most of today's cruise ships hold a large number of passengers – the largest cruise ships, Oasis and Allure of the Seas each hold up to 5,400 passengers – and crew members. You're going to meet new people pretty much the entire cruise. And sometimes, those people can become great friends. I'm still good friends with the assistant cruise director from my very first cruise. When we sailed one December, we made such great friends, we sailed together again the following year. While it's great to spend time with the people you came on the cruise with, it's also a great part of the cruise experience to do things with your new cruise friends. And just think, you've already got one thing in common with the people you're sailing with: you all like cruising!
3. Reputation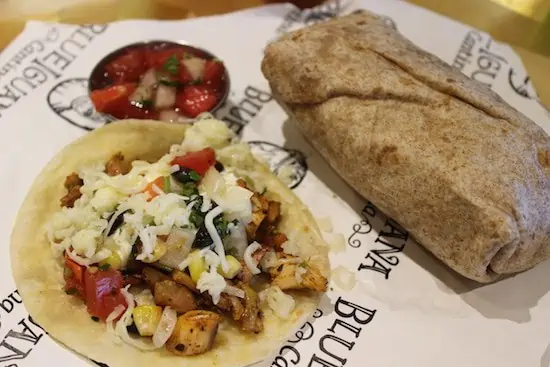 Cruise ships have a reputation for excessive food and buffets. Part of that reputation is warranted. There are plenty of food experiences and opportunities on every cruise, but these days those experiences are far more unique and tasty. Many cruise lines have specialty restaurants and exclusive offerings onboard. Most dining rooms are a great place to sample new things – like sushi and escargot – you'd never be brave enough to try at home. There are days when I just crave one of Guy Fieri's burgers and fries. You can also find special sweets at sea: on NCL's Breakaway and Getaway, you'll find sweets from Buddy Valastro of Cake Boss.
4. Adventure and Activities
Gone are the days of shuffleboard at sea. Today's cruise ships have ice skating rinks, rock climbing walls, ropes courses, waterfalls, water slides, theaters, 4D adventures and more. You can choose your own adventure daily: relax by the pool, play trivia, watch a show, go to the gym, take dance lessons, visit the spa, sleep in, take cooking classes and more. And then you have multiple excursion options when visiting a port: swimming with sting rays, climbing Mayan pyramids, kayaking through mangrove channels, boating down the canals of Venice, whale watching, walking on glaciers and so much more. With a cruise, if you can dream the adventure, you can do it.
5. Sunrises, Sunsets and Scenery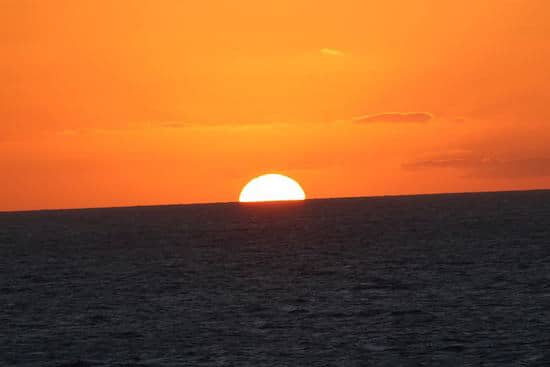 If you think sunrises and sunsets on land are beautiful, you haven't seen anything until you've seen the sun set or rise while at sea on a cruise. It's breathtaking to watch the sun sink below the surface as your ship slowly sails to you next destination. You'll also see things on a cruise ship that aren't normally accessible. When sailing in Europe, we cruised by an active volcano and got to see lava spewing into the dark night sky. Sailing into a port is stunning too – I love sailing into St. Thomas and seeing all the ships sitting and swaying in the harbor. There are just so many amazing things to see that you can't see if you stay on land.
When the cruise is over it really sucks because that's when Post Cruise Depression kicks in. You can read more about PCD here.