If your cruise ship is docked in Port Canaveral, and you don't want to necessarily do Disney like 75% of the ship will, what else is there in the area? In short, Kennedy Space Center! Located less than 25 minutes from Port Canaveral, Kennedy Space Center is a fantastic option for your day in port. Here are 5 reasons you need to visit, based on my very first experience there last month.
1. All About Space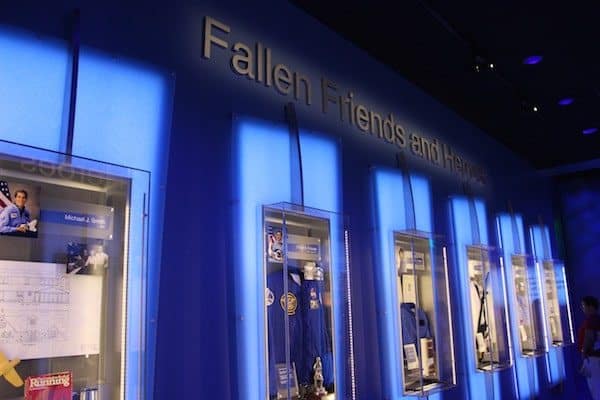 NASA's Kennedy Space Center is literally filled with cool space stuff. From actual rockets, to interactive information screens, to displays of how parts of the rocket work (yes, there was a spaceship bathroom on display and it was awesome and really interesting!), to museum-like walls, and more. One thing I'll never forget is their hallway honoring fallen astronauts, from space shuttles such as the Challenger, Columbia and more. It included mementos, facts, and important things about their lives, and it was extremely tear-jerking. I don't know who can walk through without getting tears in their eyes. It's a must-see. At NASA, it's important to explore everything you can, because there's something new around every corner. This is the space capital, and it was so cool to be immersed in it.
2. Theme Park Atmosphere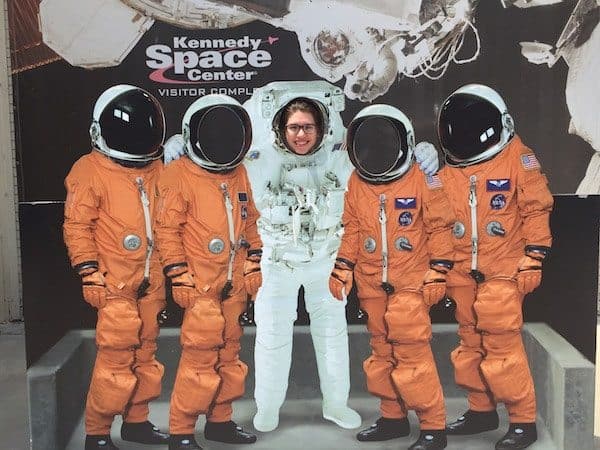 The visitor complex at Kennedy Space Center is operated by a company that owns many different amusement parks, and it shows. It's set up very much like an amusement park in layout, as well as activities. There were 3D movies, interactive rooms, and awesome space food you could buy. There was also a rocket launch simulator ride, which was really fun. The layout is that of many different buildings, so there is the big main building that houses the space shuttle Atlantis, a movie theater building for their two 3D films, and smaller ones that held stores, cafés, ice cream, and other things like that.
3. Atlantis
The space shuttle Atlantis itself lives at Kennedy Space Center, proudly on display for everyone to see. I can honestly say it's one of the coolest things I've ever seen in person in my life. Beginning operation in 1985, it retired in 2011 when it landed at NASA for the last time. At the visitor complex, it's suspended in the air two stories, with the upper floor wrapping around it, making it viewable from almost every angle. There's also a presentation they do in a room in front of it, as an introduction when the curtain opens and all of its grandeur is right in front of you. It was such a cool experience, and I think it's probably the biggest draw to the Kennedy Space Center.
4. Awesome Rockets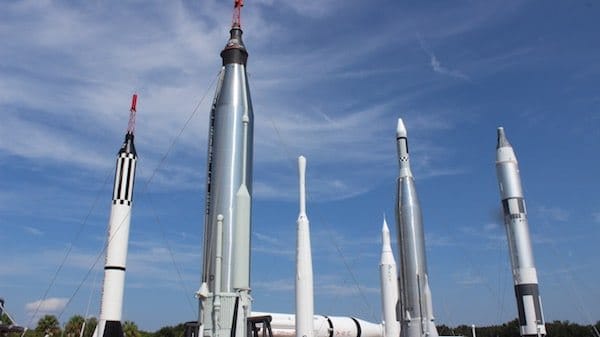 As you can imagine, the visitor complex is filled with rockets, both real and replica. Outside, they have a neat "Rocket Garden" where a handful of rockets stand tall and proud and you can walk among them. There are others scattered around too, including an exhibit where you can walk up to the inside and get a glimpse into a rocket as if you were standing in front of the windshield and saying hi to the astronauts. There are also plenty of informative cards, screens, and videos displaying different sciences between rockets, how they work, and why they do what they do, so it's the perfect place to have a full immersive learning experience.
5. Family Fun
Everyone from toddlers to great-grandparents will find something they enjoy at Kennedy Space Center. There are serious history lessons to be learned here, as well as playtime that can't happen quite the same anywhere else. There's a giant slide in the Atlantis area that takes you from the top floor to the next one down, which was so neat but unexpected. There's the simulator ride where I saw people of all ages enjoying it, and simulator games as well where you can land a ship and more. There are toys in the store as well as immersive books and figurines. NASA's Kennedy Space Center is literally for everyone, and I highly recommend you check it out, whether it be on your next cruise, or just the next time you're in central Florida.
You can find more information at: https://www.kennedyspacecenter.com