The primary objection from non-cruisers about being on a cruise ship is that they feel like they will be stuck on a boat, unable to venture out. Some people can't get over this mental block of being restricted to a tiny space. But the cruise ships on the sea these days are HUGE. There are cruise ships that you can be sailing on for days without even having explored the ship in its entirety. This is a real possibility, especially if you find the spots you like best, and keep revisiting them.
Every person has a different "cruise style." While some folks like to lie on a lounge chair gazing out at the ocean, others want to relax at the poolside with a cocktail in hand. So, what are the best things to do on a cruise ship? We have compiled a list of things you can do to enjoy your time on a cruise sea day.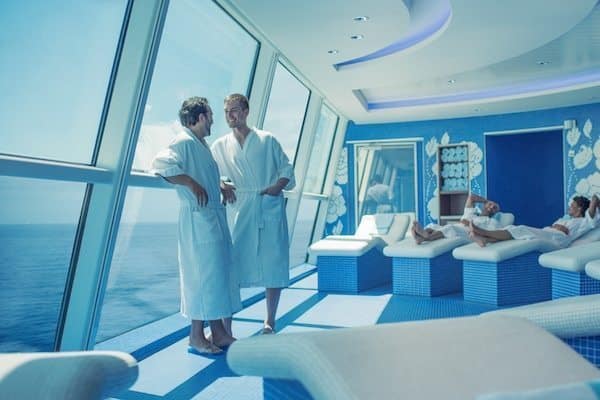 1. Visit the Spa
Visiting the spa on a Sea Day is a great idea. Spas on cruise ships usually have special deals for Sea Days and Port Days. You can visit the cruise ships luxurious spa for a day of indulgence, whether you want to get your nails done or a pedicure. There are special couples massages like hot stone that you can enjoy with your partner. A spa is an ideal way to pass the time on a Sea Day with some extra pampering.
2. Enjoy the Casino
Most large cruise liners, even some small ones, have a casino onboard. Cruise ship casinos have various slot machine varieties as well as table games such as blackjack and many poker games. While you won't find the variety of slots that you would find online. Most large liners offer a decent selection. So, whether you are want to try your luck on slot machines or enjoy playing poker, there is something for everyone at cruise ship casinos. On Sea Days, the casino will typically host special Texas Hold Em and poker tournaments. Sea days are a great time to spend in the cruise ship casino as the casino is mostly closed on port days because of agreements with various ports of call.
3. Explore the ship
After all the eating on a cruise ship, you might want to burn all those calories off by walking around the ship and exploring it. Spa Days are perfect for exploring areas of the ship that you haven't got a chance to visit yet. You can walk around in the guest hallways on various decks. Alternatively, you could ride a different elevator and see where it takes you. Just ensure that you do not enter into any areas demarcated as "Crew Only" or "Restricted."
4. Try a specialty restaurant
A Sea Day is the right time to indulge in a new and unique meal. Most people do not have the time or inclination to dine at an upscale restaurant during the day in the course of their normal lives. So, this is the perfect opportunity to avail discounts for specialty restaurants on sea days. Just make sure you keep an eye on your daily program and reserve a table.
5. Relax at the poolside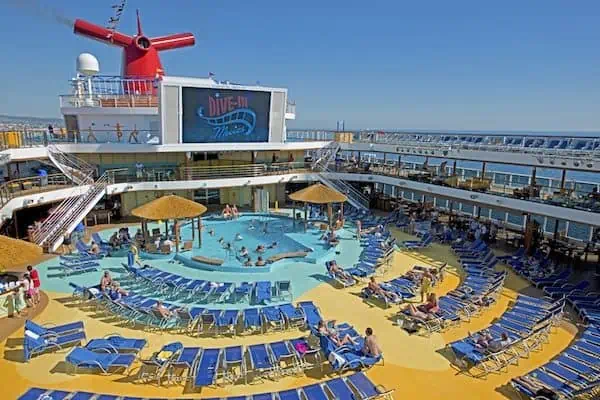 It is just amazing to lay at the poolside with a view of the ocean in the background. Also, there are a lot of activities conducted at the poolside on Sea Days. You can listen to some Calypso music, take part in a Zumba class, watch or participate in a game of pool volleyball, or a belly flop contest. If you don't like being out in the sun, you can just grab a drink and enjoy watching people from a covered area.
What do you do on sea days?