The blissful view of an endless horizon, the sound of the ocean and the constant excitement of a new destination are all part of the reasons why we love cruise vacations so much. But this blissful existence can be shattered in the event of bad weather and the ruin of some of your most precious belongings.
By their very nature, cruises bring you in close contact with water so it's best to always be prepared for the worst. Thankfully, there are now many ingenious and attractive ways to weather-proof all of your packing items. Here are some of our favorite objects you shouldn't leave land without.
Be Ready For Anything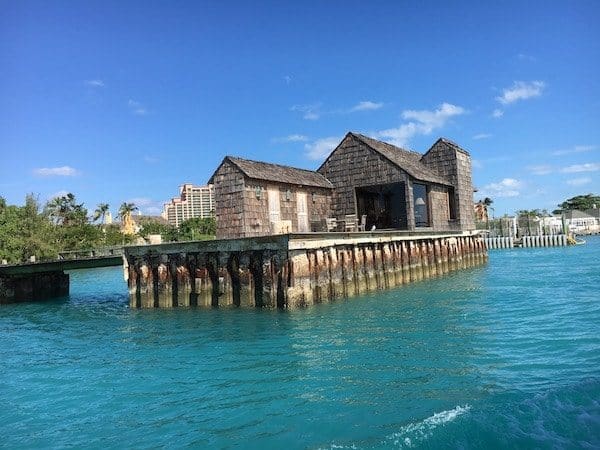 When we think of cruises, we think of glamour and fun, not soaked-through clothes and malfunctioning electronics – and that's the way we want to keep it! Firstly, it's as important to know what not to pack as what is essential, and how to ensure everything will return in one piece. These are our best bets on things that can withstand even the most severe sea-dunking while offering daily usefulness.
1. Aqua Shoes
Flip flops might suffice while on deck but if you disembark and are hoping to indulge in some rock pooling or water sports then a pair of aqua shoes are an excellent all-weather option. Sturdy, light and easy to slip on, these specially designed shoes offer enhanced grip on slippery surfaces while protecting your feet from sharp rocks. What's more, they are comfortable, quick to dry, and take up far less packing space than traditional chunky sandals.
2. Underwater Camera
The fine sea mist that feels so refreshing on your skin in the hot sun is the same damp air that can ruin your expensive digital SLR camera. Moreover, as anyone with kids knows, you are never safe from a hefty splash when sat by the pool. For these reasons, having an underwater or water-safe camera is a great addition, meaning you can keep your high-quality shots for the safety of land and still have fun on the beach and at the pool.
3. Dive Watch
Just as you might be worried about fine jewelry tarnishing amongst the waves, so too might you be concerned about wearing your expensive watch. However, many elite brands sell models that can operate at great depths. For instance, HydroConquest models from Longines are renowned dive watches that can be submerged at depths of up to 300 meters, and are actually cheap to pick up if you know the right place to look.
4. Water-Tight Phone Case
For many of us, it has become our most treasured item, so don't run the risk of breaking it on your first day by the pool deck! A waterproof phone case is essential when aboard a cruise ship, where your general proximity to water makes all electrical items potentially disastrous. Tough, durable and letting you move with confidence, many of these watertight pouches are large enough to let you even keep all of your belongings, not just your phone, in a safe place.
5. Water-resistant Sun Cream
It's important to distinguish between sun creams that can withstand exposure to moisture and those that can't, as a nasty burn could be awaiting you otherwise. Look out for labels marking the product as 'water-resistant' and clearly stating the period of time they can be relied upon to withstand water contact, such as 30 minutes or 60. Moreover, if you plan to be doing some scuba diving or snorkeling excursions as part of your cruise, take a look at these reef-safe sun creams that will ensure you won't be damaging the delicate ecosystem with harsh chemical agents. 
Pin it!