In 2018, six different cruise lines on six different ships sailing between January 9 and July 2 experienced infectious disease outbreaks among its passengers and crew. There were many more outbreaks this year but those did not draw attention from the Centers for Disease Control and Prevention (CDC) Vessel Sanitation Program (VSP).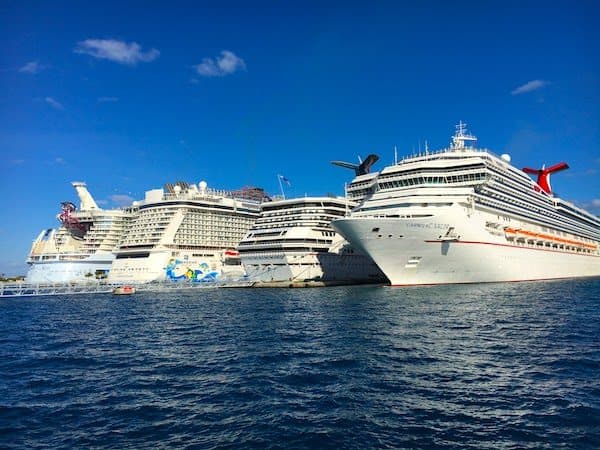 While most cruise ships do not experience outbreaks, when they do, those with outbreaks affecting three percent or more of the total number of passengers or crew onboard are highly publicized and as such, this is a subject that is top-of-mind for anyone contemplating a cruise. Further, while the percentage of passengers impacted by such gastrointestinal illness is very low (less than 0.01%) it has massive implications to the affected travelers.
Infectious diseases that lead to gastroenteritis outbreaks, regardless of what type of stomach bug it involves, (the most common of which is norovirus, which is a highly contagious virus) can be contracted by eating contaminated food or touching infected surfaces. These organisms can spread rapidly through a cruise ship with devastating consequences. A major source of disease-causing pathogens is commonly found on the handles of buffet serving utensils and in lavatories, both regularly used by numerous passengers ensuring the rapid spread germs.
Consequently, hand hygiene is widely recognized as the single largest variable in the spread of infection.
If contaminated hands are not washed properly and thoroughly with soap and water or disinfected using a hand sanitizer, these germs make their way into the body and cause illness. When you consider that on average, people touch their faces nearly 16 times per hour, the probability of contracting an infection is high.
As the cruising season continues, concerns about illness at sea is a concern for passengers. No one wants their vacation to be sidelined by gastrointestinal symptoms lasting for several days. What's more, if a passenger is diagnosed with one of these gastrointestinal conditions, they may be quarantined and confined to their staterooms for the safety of others, adding insult to injury.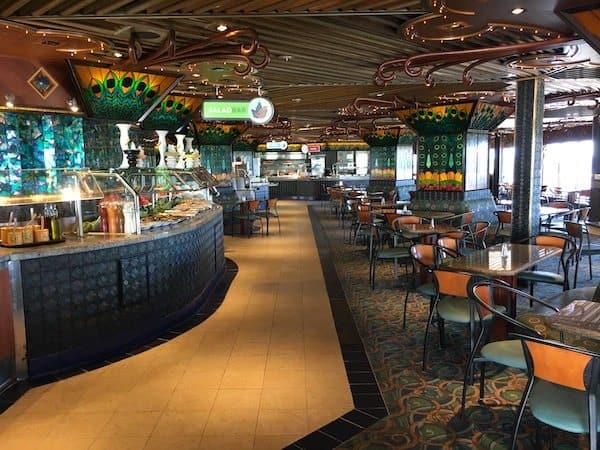 The good news is these illnesses can be prevented and with the right precautions. Behaviors to help prevent illness aboard a ship are like the methods we implement on land: better hand hygiene.
According to Charles Gerba (aka Dr. Germ), microbiologist and professor at the University of Arizona who has been studying germs for over 30 years and published more than 500 reports to date, with better hand hygiene not only do we reduce risk of germ exposure, but we also cut down on the transfer of germs.
5 Ways to Prevent Illness While at Sea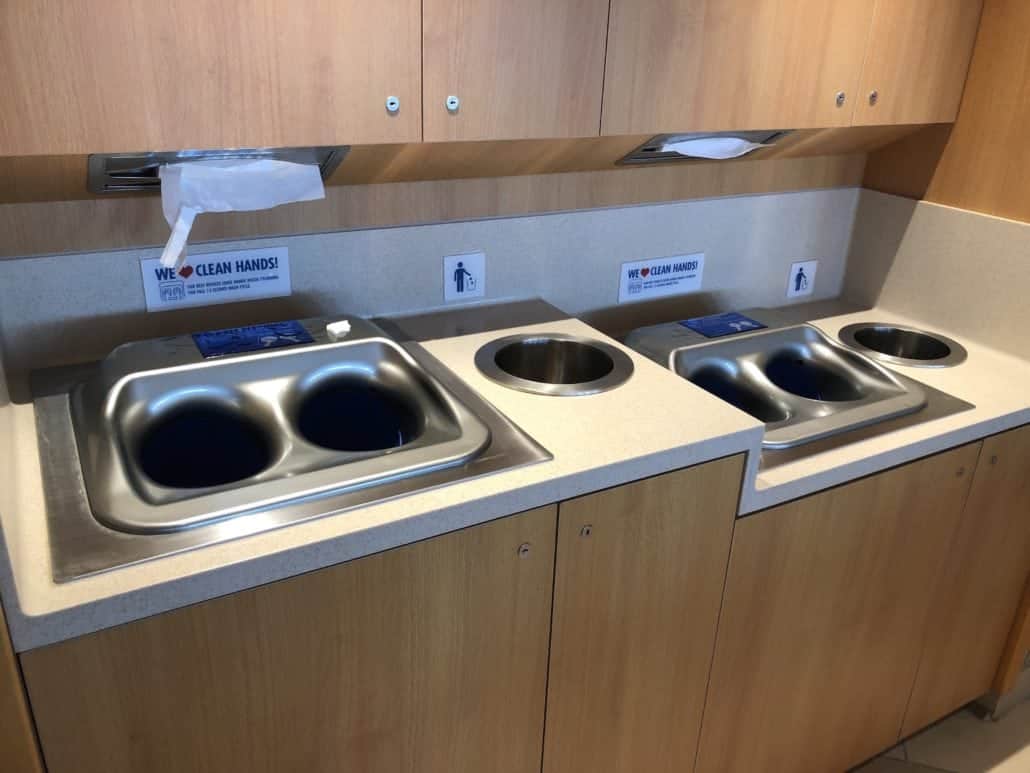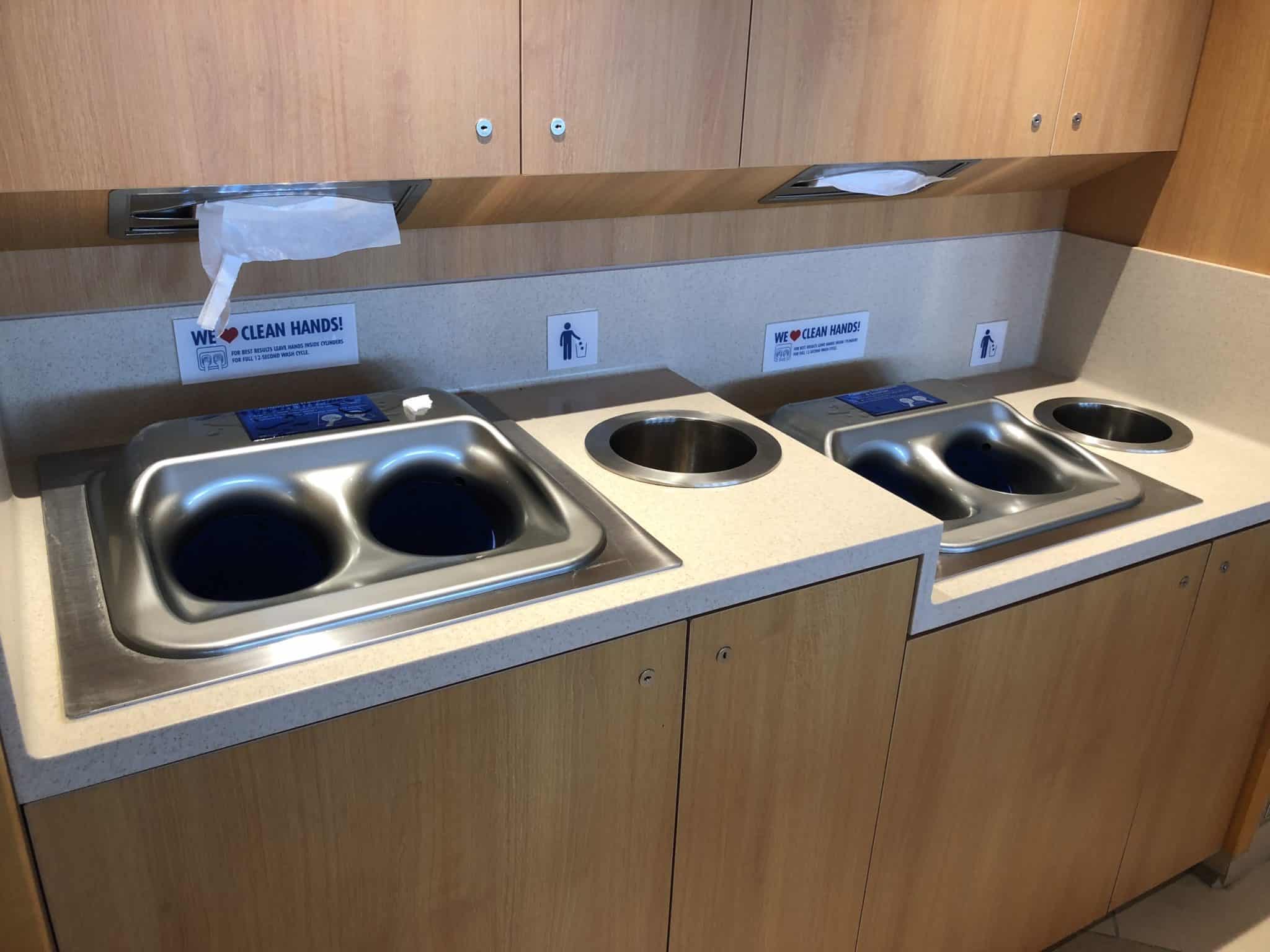 1. Wash hands with soap and water thoroughly and regularly.
Research shows that most people do not wash their hands properly. It is important to get hands wet first and then apply soap and scrub the tops of hands and palms including in between the fingers and under the fingernails for at least 20 seconds. A 2013 study conducted by Michigan State University showed that 95 percent of people did not wash hands properly. Thirty-three percent of people did not use soap, while 10 percent skipped hand-washing entirely. The average hand-washing time was six seconds, far below the CDC's recommended duration. Proper hand washing can remove germs effectively. According to the CDC, hand-washing saves lives and proper technique can cut cold and flu risk and prevent the spread of foodborne illnesses and other infections in close settings like cruise ships and hospitals.
2. Use hand sanitizer that has long lasting protection properties.
While hand washing when done properly or a traditional hand sanitizer is used hands may be germ-free, but it is only a short-term solution, not offering any lasting protection. Once a clean hand touches the next surface, recontamination begins all over again. Given this short-term respite from germs, the best choice for passengers seeking to increase the interval of hand hygiene are recommended to consider a sanitizing technology like that offered by Zoono's ULTRA GermFree24 Hand Sanitizer. It kills germs on contact like a traditional hand sanitizer, but also delivers long-term persistent efficacy that is crucial to keeping hands germ-free for extended periods of time – up to 24 hours with a single application, ensuring long-lasting protection and prevention.
Research was recently presented at the 2018 International Association for Food Protection Annual Meeting showing that Zoono ULTRA GermFree24 Hand Sanitizer, which contains a unique antimicrobial nanotechnology, is immediately effective against the leading strain of human norovirus and showed residual effect for up to 4 hours. So, for your next cruise be sure to pack this necessary item.
3. Avoid sharing finger foods.
With germs on our hands from the many surfaces that we touch throughout the day including fecal matter, this alone should be reason enough to wash our hands before we eat. We wouldn't want to willingly invite germs into our bodies that could make us ill. If we are sharing finger foods with others, we wouldn't want to risk getting others sick, or risk them passing on germs to us. So, before picking up those nachos, mozzarella sticks, and chicken wings, or any other meal you are going to consume that especially involves using your hands, make a trip to the lavatory to wash away those germs. If you are out and about and have limited access to soap and water, consider prevention with a long-lasting hand sanitizer that provide persistent protection. Hand hygiene is vital to preventing food from becoming contaminated.
4. Don't touch your face.
Avoid touching your eyes, nose, and mouth especially after touching surfaces including frequently shared items like the salt and pepper shakers, elevator buttons, handrails, and shuffleboard equipment. Germs lurk on surfaces which are not frequently disinfected, and they can make their way into our bodies and make us sick.
5. Avoid hand dryers.
Hot-air dryers blow all sorts of germs including fecal matter from the restroom environment onto our hands. Research from the University of Connecticut and Quinnipiac University shows that hot-air dryers may be acting like bacterial bombs, shooting loads of spores from bathroom air directly onto our hands. In addition, a study in the Journal of Hospital Infection compared jet dryers, warm-air dryers, and paper towels. This study found that people who used jet dryers had 4.5 times more bacteria on their hands than people who used a warm-air dryer, and 27 times more bacteria than people who used paper towels. It is best to use disposable paper towels used by just one person.
For your next cruising trip, be mindful of these important tips to help prevent illness on your vacation. Spread the word to friends and family to encourage them to do the same. It's a must-have approach to avoid the germs that can be prevented.