A few weeks ago, I toured the Carnival Freedom as part of a pre-wedding tour before I get married onboard with a ceremony in Galveston in July. I had about two hours during embarkation day to tour the ship and even have some lunch. Here are some of my first impressions.
1. Perfect for both adults and kids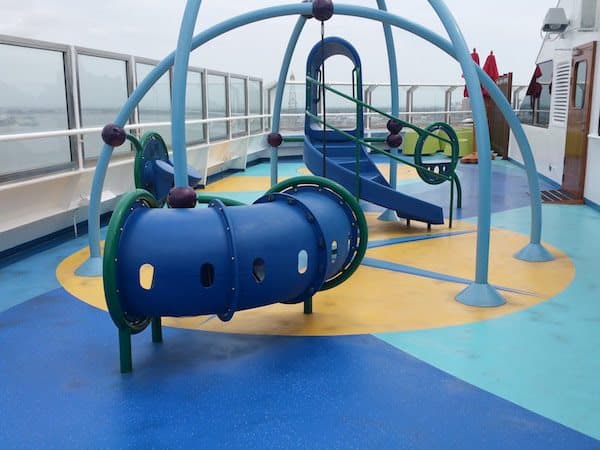 This ship has so much to do for both kids and adults. The adults-only Serenity Deck, casino, spa, fitness center, Red Frog Pub, EA Sports Bar, Alchemy Bar, Scott's Piano Bar, Atrium Bar, Red Frog Rum Bar, and Blue Iguana Tequila Bar are all fun and inviting hot spots for the adults, while other places like Dr. Seuss Bookville, Camp Ocean, the sports deck, the arcade, and the water slide would keep kids entertained for days. Of course the entire ship itself is one giant, family-friendly entertainment space – especially the theater, Fun Shops, comedy club, restaurants, and pools.
2. One of Carnival's best ships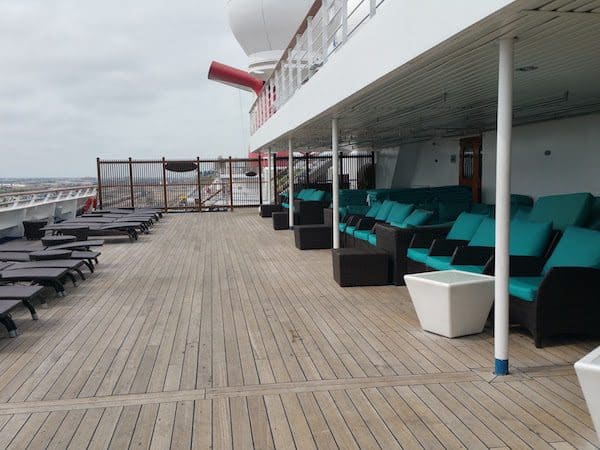 The Carnival Freedom is certainly not the biggest or newest ship in the fleet; it's not even in the newest class. However, it embodies a perfect marriage of Carnival's Fun Ship 2.0 upgrades and the intimacy of Conquest class ships, boasting all the fan favorites like Guy's Burger Joint, Blue Iguana Cantina, Alchemy Bar, Red Frog Pub, Dr. Seuss Bookville, and so many other 2.0 upgrades that attract the first-time cruiser crowds while retaining the more intimate and familiar layout of Carnival ships that keep repeat cruisers coming back.
3. Steakhouse is a must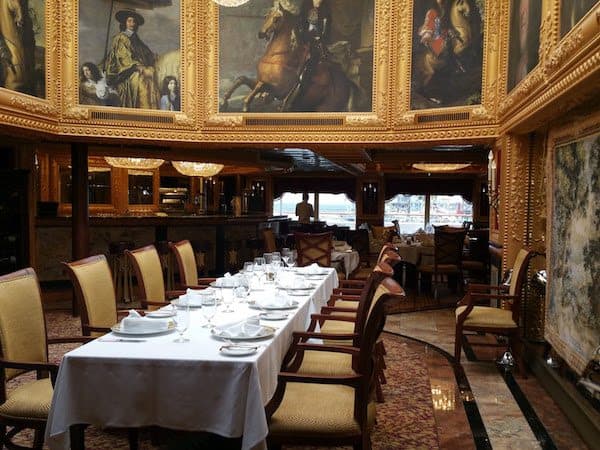 I say this on décor alone, as I didn't get to eat there. As soon as I walked through the door I felt like I was in the Château de Versailles, which is expected since it's called the "Sun King Steakhouse." Although I won't get to try the food until July, I've never personally heard a bad review of any of Carnival's steakhouses, and I'll definitely be paying the unbelievably reasonable cost of $35 to have a seat at this royal court and try a cut of the meat.
4. Staff are very friendly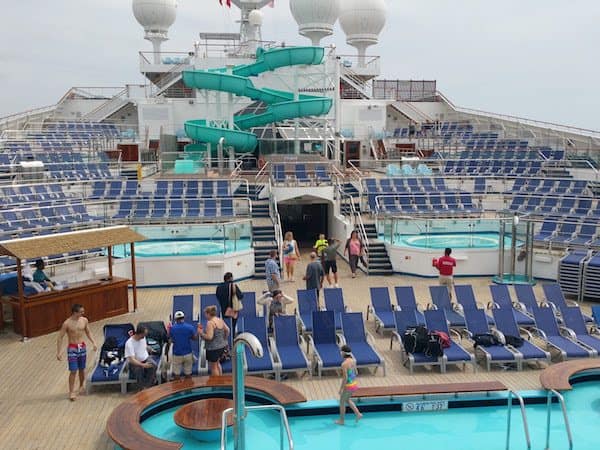 This is practically a given on any Carnival cruise ship, but in the short time I spent onboard I watched the staff go out of their way to help the new cruisers get settled. There were practically just as many staff members as cruisers on the lido deck, so even though it was hard to find seating at lunchtime, the staff had the tables cleaned and ready for the next group of hungry guests only seconds after someone got up. They were extremely efficient and everyone was smiling.
5. Buffet food was good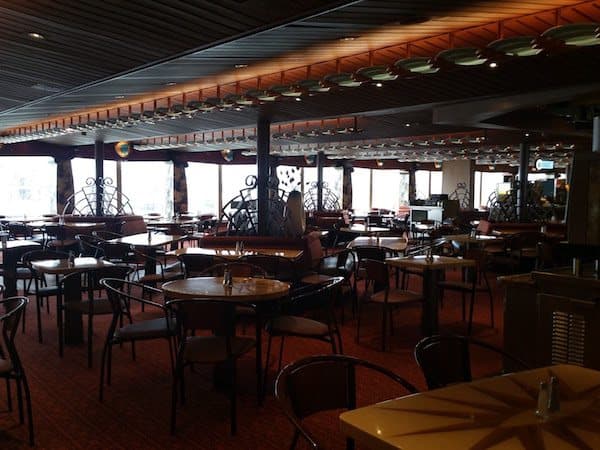 I've taken two other cruises in the past year – one Carnival and one Royal Caribbean, though I won't name which ships – and on both the buffet food was very "meh." This of course wasn't a problem as there were so many other dining options onboard both ships. But I did get to have a quick lunch on the lido deck during my tour of the Freedom, and I was pleasantly surprised with the buffet food. The fried fish was very good – not rubbery at all – and the pastas and casserole that I tried were also delicious. Whereas on the other two cruises I only ever ate at the buffet maybe once each cruise, I'd consider eating at the Freedom's lido deck buffet more often.
6. Guy's Burgers and Blue Iguana Cantina are the lunchtime showstoppers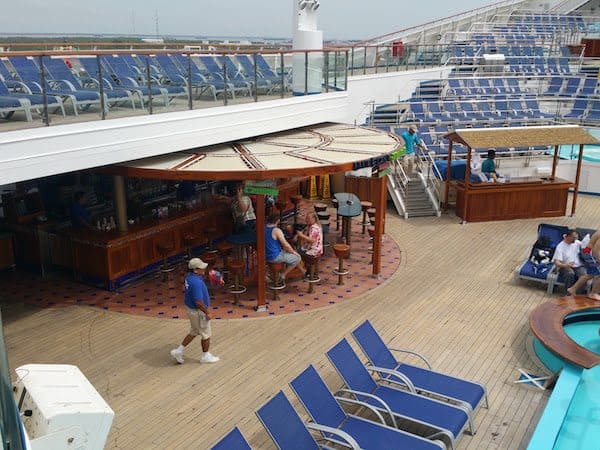 If you're lucky enough to get onboard before 1:00 on embarkation day, you should make these places your first stop in order to beat the crowds. That being said, the lines are deceiving because they actually move incredibly fast. These two food corners, which on any other cruise line would probably be a surcharge (don't do it, Carnival…), dominate the lunch hour and make you wish they were open 24/7 like the Pizza Pirate, although your gut is probably glad that they're not. Whether you're Team Burger or Team Cantina, you have to try out both at least once. The truth is, I can't even imagine the Carnival Freedom without this dynamic duo.
Pin this!