A long time ago, in an ocean not so far away, I took my first cruise. It was an Eastern Caribbean itinerary and I was instantly smitten with cruising and the places we visited.
Here are some fun facts and info about 7 popular Eastern Caribbean ports of call and dipping down to the Southern Caribbean. This is a list of the seven popular Eastern Caribbean cruise ports based on search results.
1. San Juan, Puerto Rico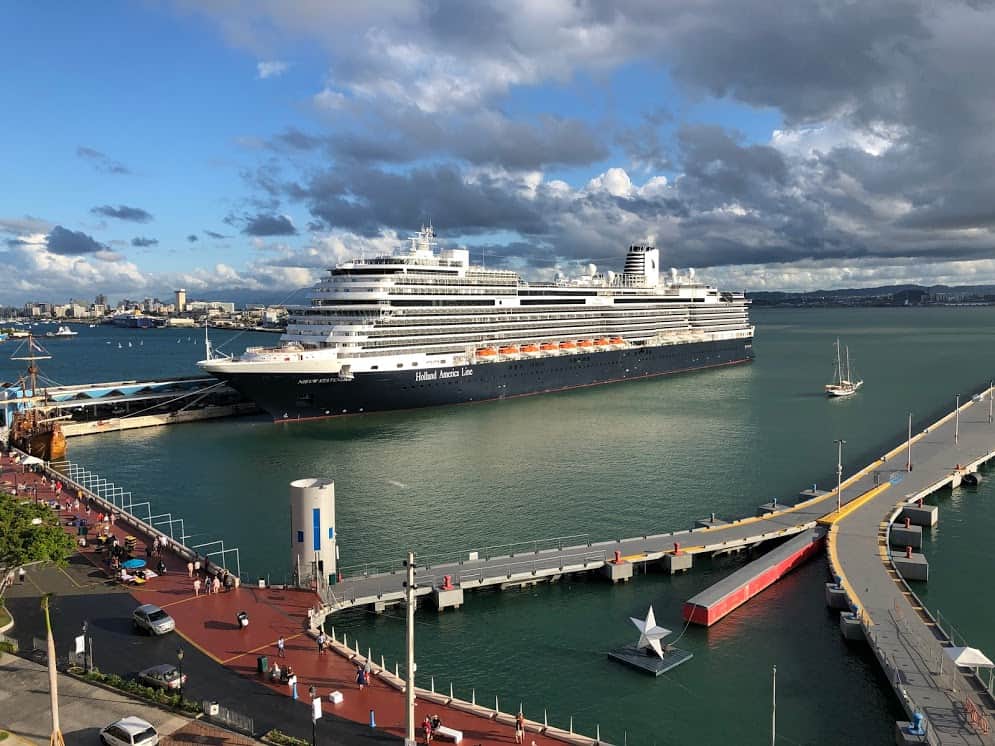 First discovered by Christopher Columbus on November 19, 1493, he named the island San Juan Bautista (for St. John the Baptist). Even though he never returned to the island, San Juan us now the capital and most populous city of Puerto Rico.
An actual island (connected to the main island by bridges), San Juan is famously known for El Moro, a 16th-century citadel which dates to 1540. Once used to protect the island from invaders, it's now a National Historic Site administered by the National Park Service.
READ MORE: 5 Things to do in San Juan
You'll also find the smallest house and largest rum distillery here. La Casa Estrecha (the Narrow House) on Calle Tetuán is only 5 feet wide, goes back 36 feet, and has 2 stories. Casa Bacardi is the largest rum distillery in the world. It's so big that more than 70% of the rum sold in the United States comes from Puerto Rico.
2.  St. Thomas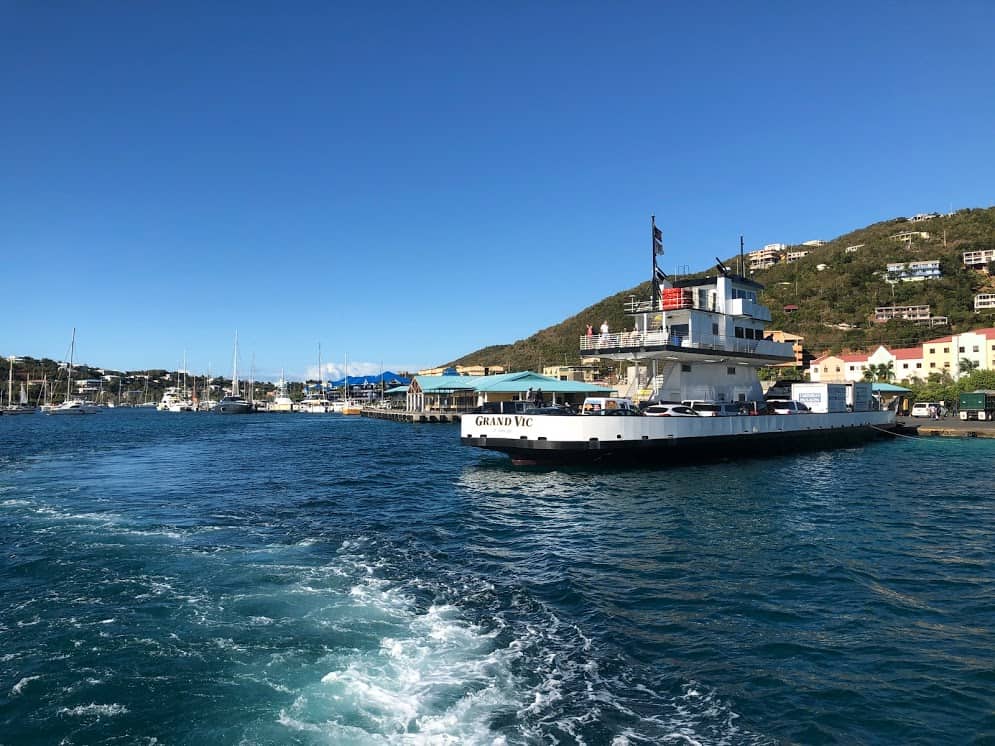 Shopping isn't a new pastime in St. Thomas; In 1607, the Jamestown settlers (yes, that Jamestown in Virginia) stopped in Charlotte Amalie on their way to Virginia to pick up supplies. Wonder if they also got a good deal from Diamonds International?
Christopher Columbus also discovered this island in 1493, on the way to Puerto Rico. In 1917, the United States purchased the U.S Virgin Islands from Denmark for $25 million in gold. Maybe that explains why you can find the best deals on gold and jewelry in this port.
READ MORE: Getting to Trunk Bay From Your Cruise Ship
Nicknamed Rock City, St. Thomas is only U.S. Territory to border both the Atlantic Ocean and the Caribbean Sea. With all the water, this island is an oceanic playground with activities including kayaking, sport fishing, snorkeling, parasailing and kiteboarding.
Don't want to wade into the water? You can take a ride around the island to check out the views or take a ride up the island in the Skyride to Paradise Point.
3. Amber Cove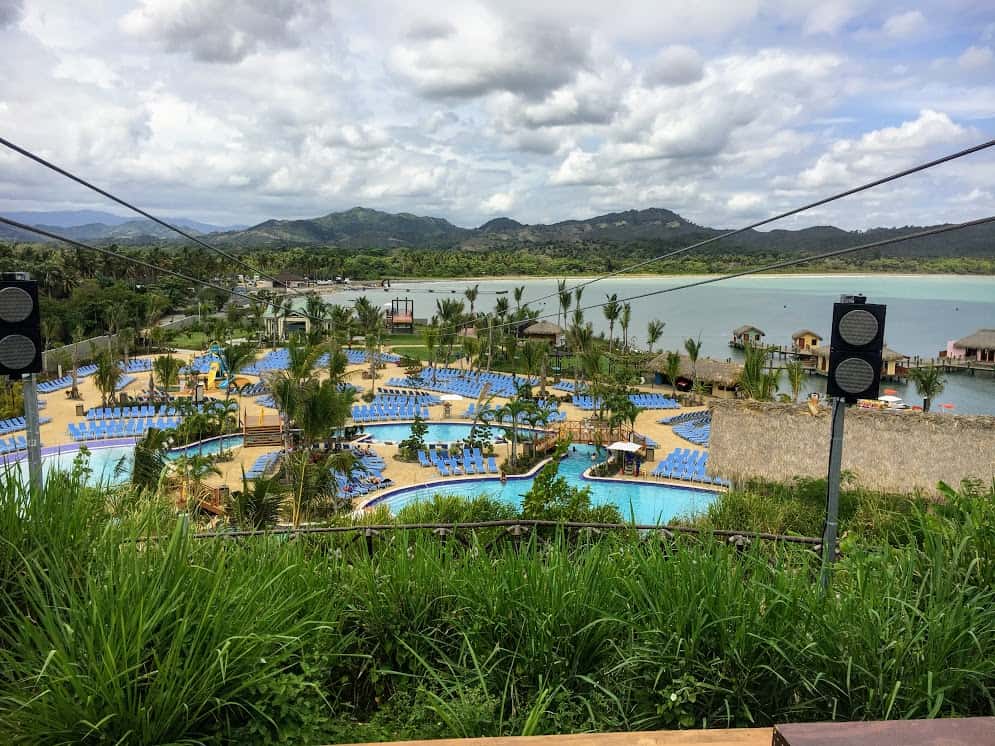 Cruise ships may be new to the Dominican Republic's $85 million dollar cruise port, but ships have been arriving in this area since Christopher Columbus discovered it in the 1490s aboard his flagship, the Santa Maria.
Santo Domingo is the oldest city in the Americas and the island of Hispaniola was the first permanent European settlement in the Americas. The port area was also home to Fuerte de San Felipe, one of the first forts in the Americas. Now, it's home to over 40 different excursion and adventure opportunities for ships in the Carnival Corporation family.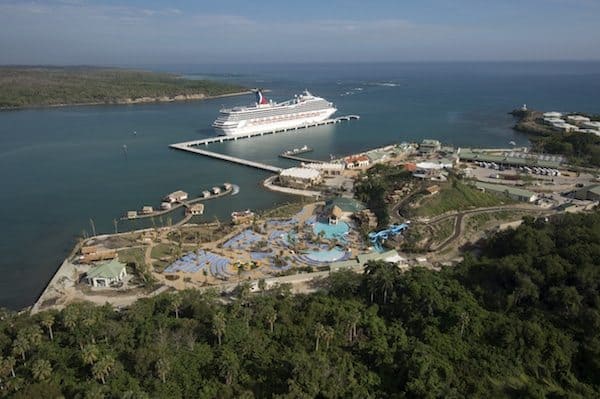 There isn't a ton of shore excursions at this port of call. But you can still experience the Spanish colonial past of this area through different walking tours, museums and landmarks. You can swim with dolphins, zip lining or helicopter, saddle up a horse, wade into the water with a snorkel, kayak or paddleboard, swim up to the pool bar, slip down the water slides in the Aqua Zone, or just chill cabana side.
If you're looking for some unique gifts, the Dominican Republic has two unique stones that can't be found anywhere else in the world, Dominican Amber and Larimar. If you're looking for a unique adventure, the island is also home to the lowest elevation in the Caribbean and the highest elevation in the region with Pico Duarte standing at 3,087 meters high.
This is a Carnival Corporation port of call so Royal Caribbean, Norwegian Cruise Line, MSC Cruises, and other lines outside of the Carnival brand do not stop here.
4. Grand Turk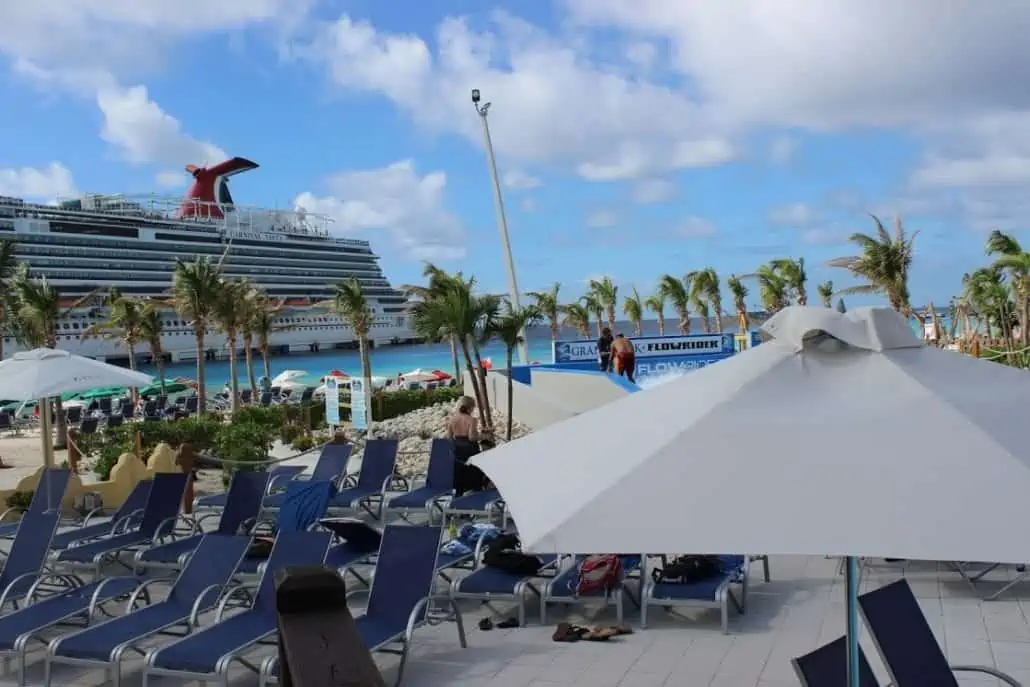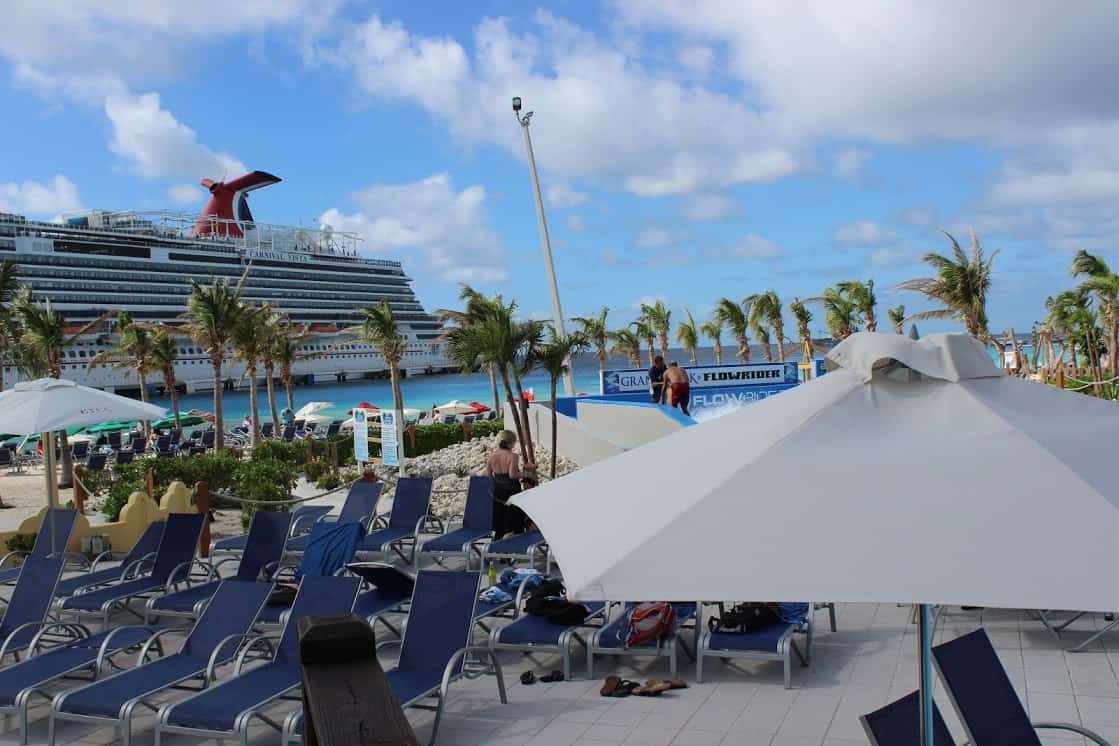 The Turks and Caicos Islands are home to the third largest barrier coral reef in the world.  Located in the Atlantic Ocean, the Turks and Caicos Islands are known for their white sand beaches, turquoise waters, and a perfect tropical climate year-round. They're also known for playing a role in the Space Race; John Glenn splashed down in his capsule in the Atlantic, off the Turks and Caicos Islands during NASA's Friendship 7 mission. If you want to stay at the beach, Jack's Shack at Grand Turk is a popular local watering hole.
Read More: Jack's Shack Grand Turk Review
Discovered in 1512 by  Spanish conquistador Juan Ponce de León, there are no lakes or rivers in Turks and Caicos. However, there are a lot of tourists, with approximately 70% arriving via a cruise ship. In fact, the Grand Turk Cruise Center can welcome up to 3 cruise ships a day to its 13 acres of sun, surf, shopping and the home to the largest Margaritaville in the Caribbean.
If you want to do some shopping, this long British territory actually uses U.S. Dollars as their currency. No pounds needed.
5. St. Maarten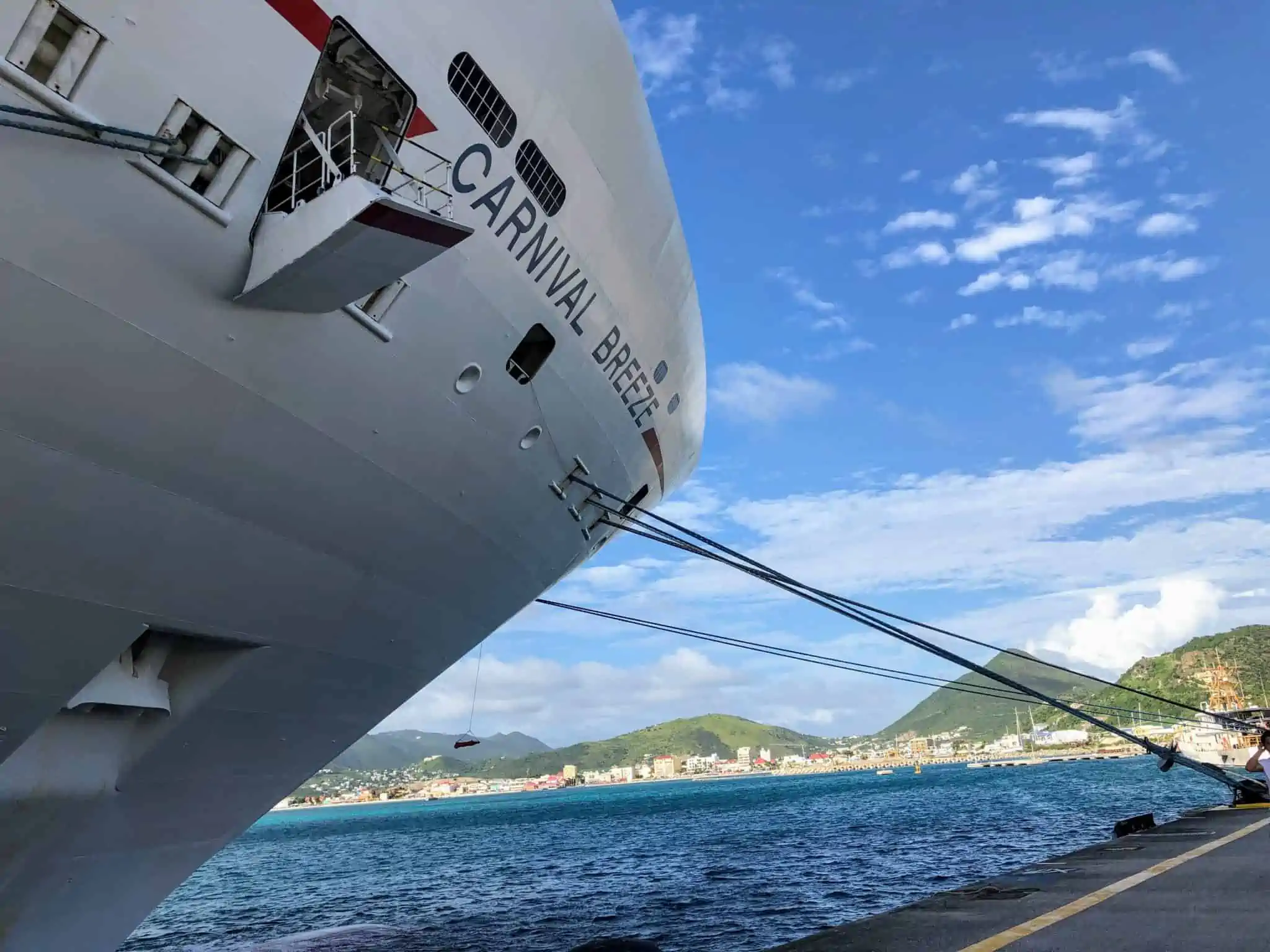 Which one is it – St. Maarten or St. Martin? It's both. The names are used interchangeably because 2 countries share the island. The smallest island in the world (only 34 square miles in total size) is co-owned by the Netherlands and France. The French side is the Southern part of the Island while the Dutch side is the Northern part of the island.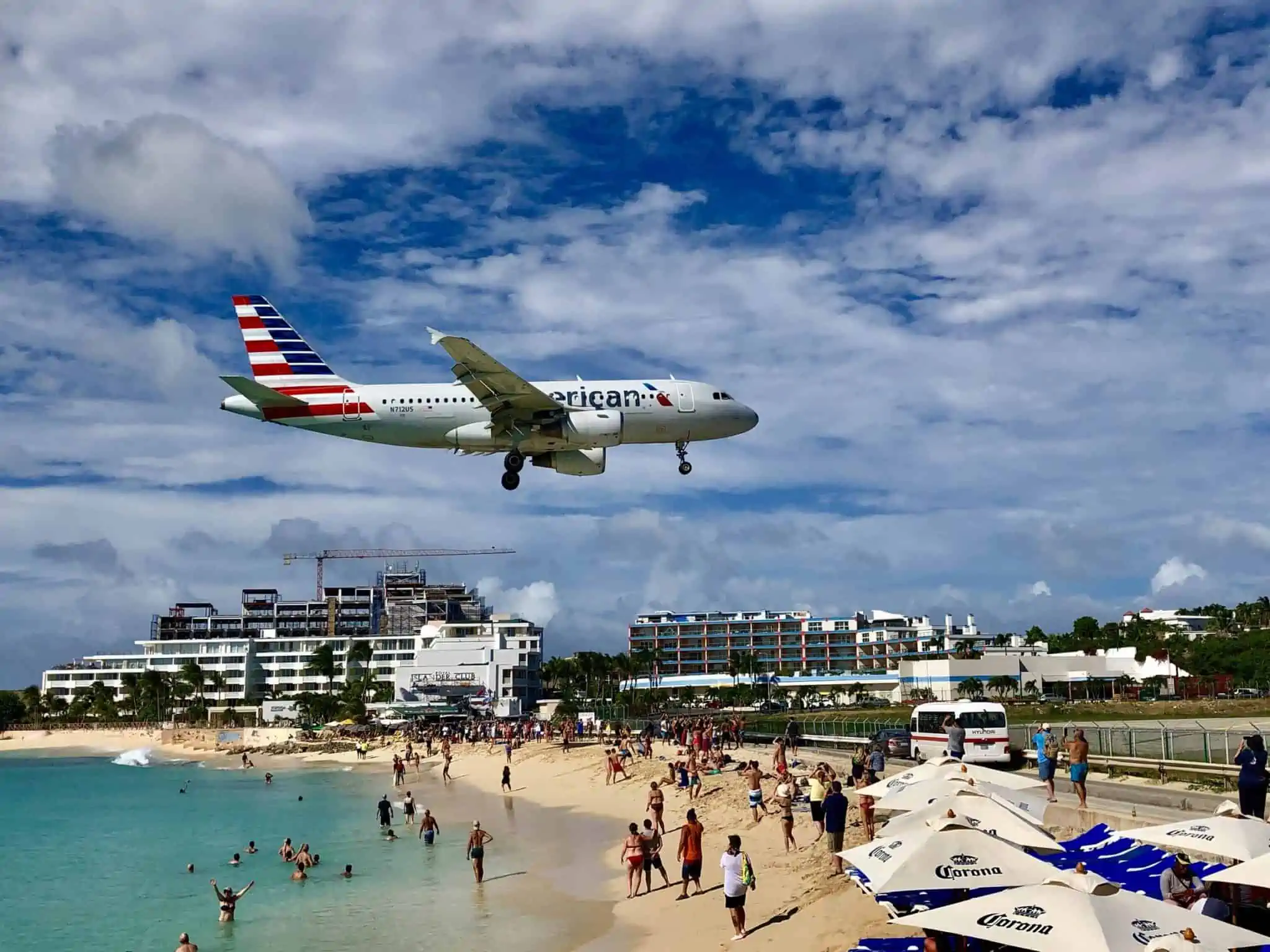 Another Christopher Columbus discovery, this island is famous for its airport. The Princess Juliana Airport is located right next to Maho Beach and it's one of the few places in the world where you can sunbathe on the beach while a massive airplanes hover perilously close overhead while coming in for a landing.
Foodies, this is your island! You'll find food here influenced by European, Latin, North American and African cultures and tastes. Marigot offers up delectable and delicate French flavors while Simpson Bay dazzles your Dutch taste buds.
6. St. Kitts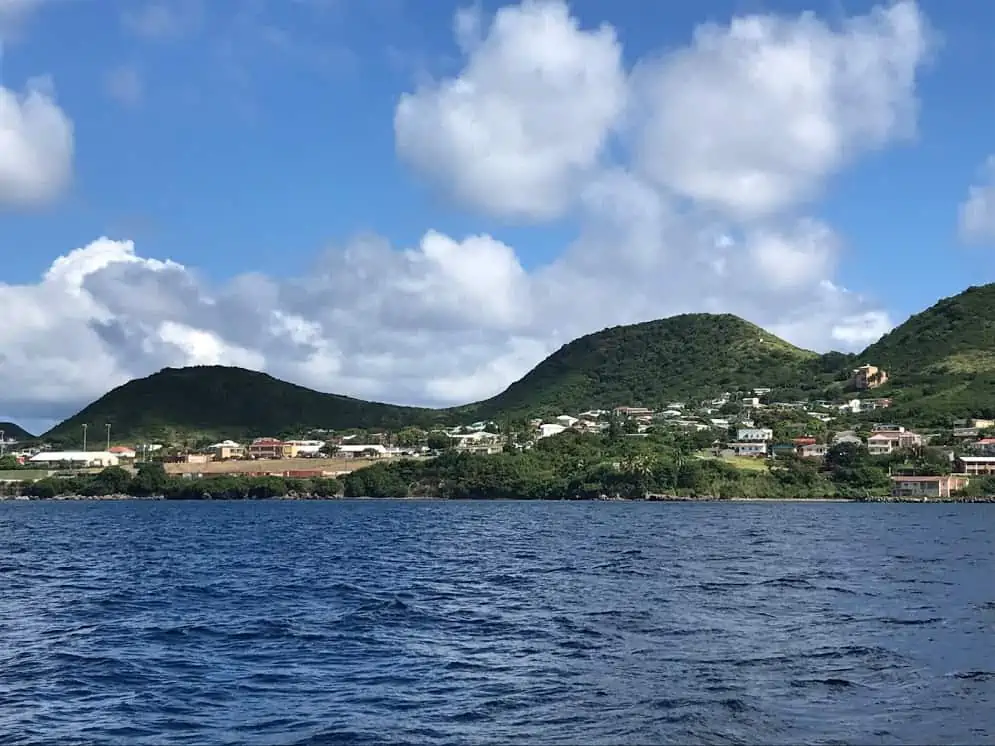 The smallest sovereign state in the Americas, St. Kitts and Nevis was also discovered by Columbus. He named the island after his patron saint, St. Christopher, but it later became St. Kitts, which was his nickname. He named the other island Nieves, the Spanish word for snow. This island country has grown in recent years due to tourism growth, particularly that brought to town by cruise ships.
You won't find snow on these islands, but you will find a volcanic mountain and chain, with both white and black sand beaches. One side of the island has white sand beaches, the other black sand ones. The black sand beaches trace their origins to the volcanic nature of the islands.
Looking for an unusual, local treat? Try the "goat water," a stew made from the neck bones and meat of goats. And if you do, please let us know how it is!
7. Tortola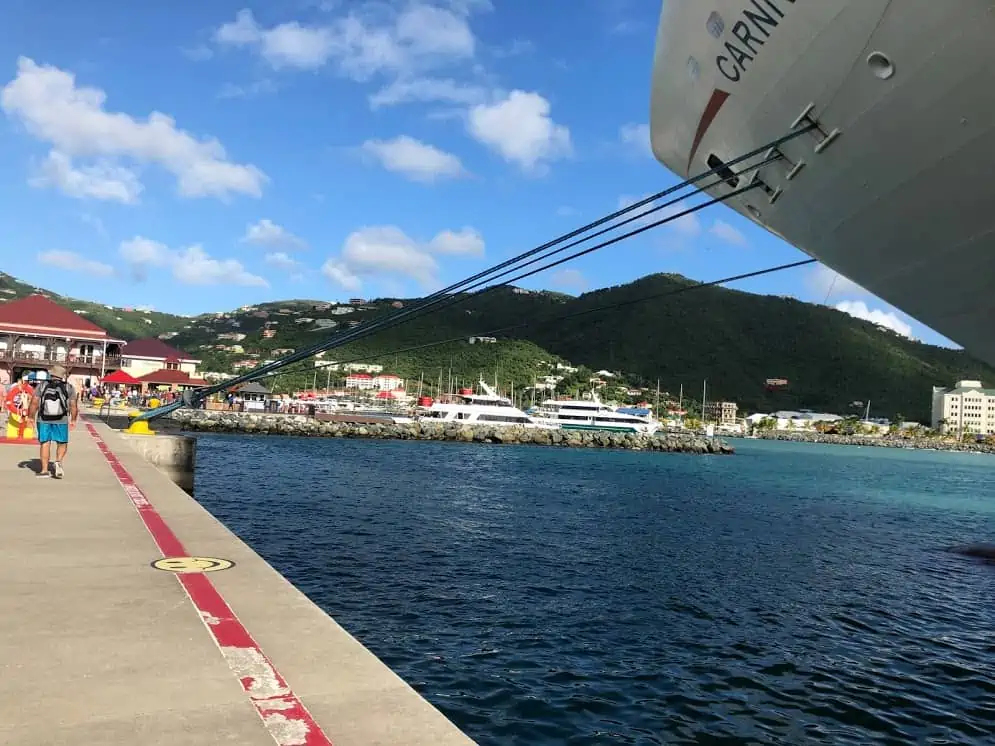 Guess who discovered Tortola in 1493? Yup, Christopher Columbus. He named these islands "Las Virgines" after the story of St Ursula and her virgin companions." Tortola is the largest of the British Virgin Islands, and was home to Blackbeard (the famous pirate) from 1715 to 1718.
One of Tortola's most famous attractions isn't actually on the island. Located an easy day trip on Virgin Gorda are the Baths. Grottos, saltwater pools, and a trail formed by huge granite borders create a magical, whimsical destination where you can swim, snorkel and explore the day away.
If you're looking for some fun-in-the-sun, head over to Jost Van Dyke for the day, located a short ferry ride from Tortola.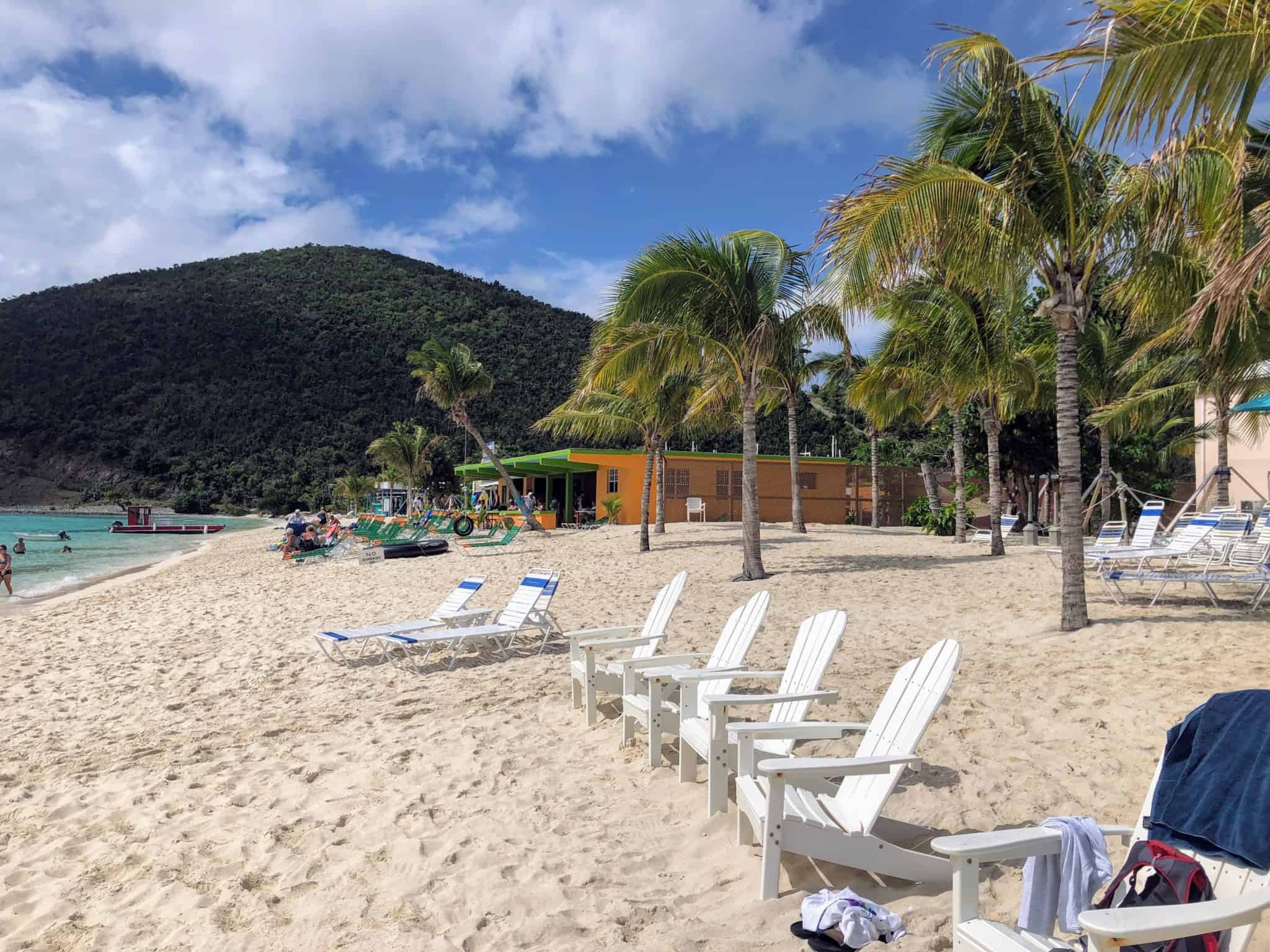 On Tortola, you'll find the smorgasbord of beaches, including Smuggler's Cove, Long Bay, Cane Garden Bay, Brewer's Bay, Josiah's Bay, and Lambert beach. There are also historical sites to tour and plenty of water activities.
In 2017, the islands were devastated by Hurricanes Irma and Maria and are still working to rebuild and regain tourism.
Have you visited any of these popular ports? What other fun facts do you know about these islands?