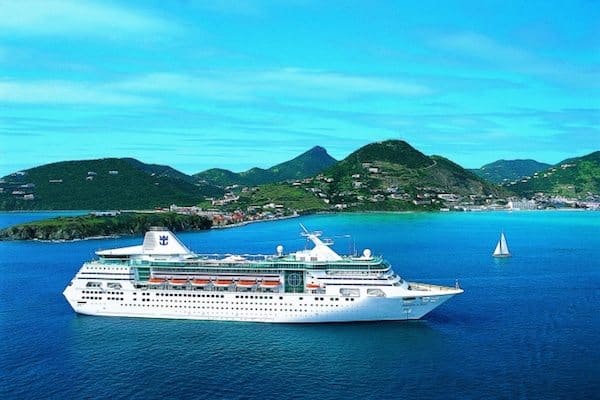 Thinking about taking a trip this fall, where crowds may be thinner and kids are back to school?  You're in luck – because a lot of cruises around this time are at a really great deal, too.  Here are some that you may want to look into for your pre-winter vacation, but act fast, because some are just around the corner.
1. Three-Night Bahamas
Beginning at a mere $158 per person, this cruise is a steal.  Broken down, it averages at about $52 a night.  How can you beat that?!  The voyage is roundtrip Miami aboard Royal Caribbean's Empress of the Seas, so if you live anywhere around there it's a perfect little getaway.  There are no sea days; it stops in both Nassau and CocoCay before heading back to Florida.  This voyage departs on December 5.
2. Five-Night Pacific Coastal
Embarking Norwegian Jewel in Vancouver, you'll head to Victoria before continuing further south to Astoria, Oregon. After that, it's two sea days and then you reach your disembarkation destination: Los Angeles.  At a low $159 per person, we're wondering how this voyage even makes the cruise line any money.  It rounds out to about $32 per night, and is perfect for those who don't mind ending a cruise in a different city than it began with.  This cruise sets sail on September 27.
3. Five-Night Western Caribbean
If you're close to New Orleans, you can sail a five night Western Caribbean sailing aboard Carnival Triumph for $219 on November 29. You'll port at Cozumel, Mexico and Progreso, Mexico with two Fun Days at Sea. That's $43 per day. A perfect post-Thanksgiving cruise.
4. Four-Night Bahamas
This cruise begins at only $179 per person, and there's a special little perk that a lot of people will enjoy: free open bar!  Setting sail on October 10 from Miami aboard Norwegian Sky, you'll port at Grand Bahama Island and Nassau, and also enjoy a sea day before returning.  For those doing the math, this is about $45 a night, and you get to partake in the open bar.  You really can't beat the value on this voyage.
5. Five-Night Key West and Cozumel
Setting sail on Royal Caribbean's ship Empress of the Seas, this voyage leaves roundtrip from Miami and visits both Key West and Cozumel, with two sea days for good measure.  It begins at $171, so it's an awesome deal for people looking for a nice getaway.  Departure date is October 10.
6. Four-Night Nassau and Key West
It seems that Empress of the Seas is the ship for great deals.  She will be operating a four-night to both Key West and Nassau, as well as one sea day before returning to the port which she departed: Miami.  The price begins at $179, which is about $45 per night and the cruise departs on November 17.  Not bad, not bad at all.
7. Four-Night Bahamas
For a quick, affordable getaway, this cruise is perfect.  There are two ports and one sea day; Nassau and CocoCay.  Empress of the Seas will be sailing roundtrip from Miami, and the beginning price is $170.  This voyage departs on November 7.
To check out these cruise deals, explore the sailings on the widget below.