Whether you're looking for something to read on your next cruise or a book to tide you over between sailings, we've got some great recommendations.
From a behind-the-scenes look at some of Carnival's most amazing cruise ships to a high-seas thriller with an ending you'll never see coming, these are perfect for the cruise lover in your life… especially if that person happens to be you. This list was curated by contributor Richard Simms.
Some of the books are available as an audio download with a free 30-day trial to Audible.
1. Design On The High Seas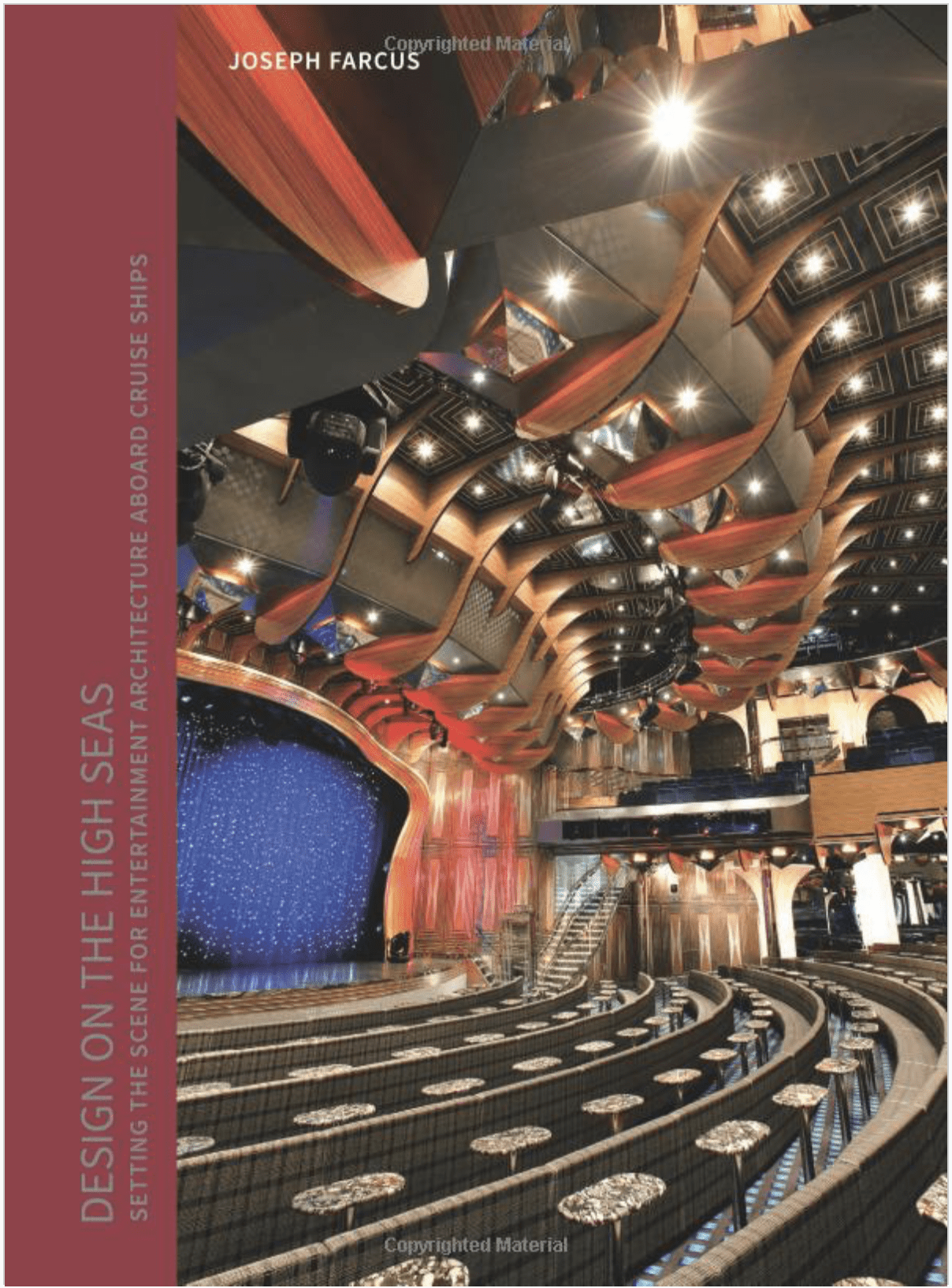 A must-have for any fan of Carnival cruise lines, this incredible book captures the adventurous spirit of their early ships. Joseph Farcus, the designer who personally created the signature look of nearly all Carnival's early ships. If you've ever stood on one of the line's classic ships and marveled at some of the design touches, chances are good it was created by Farcus, described as "the man with the unlimited imagination."
Here, the much-loved designer tells his story in his own words… and pictures! This hard-cover book, overflowing with gorgeous, full-color photographs, is a book every Carnival fan will truly treasure.
Read more about Design On The High Seas here.
2. Devils on the Deep Blue Sea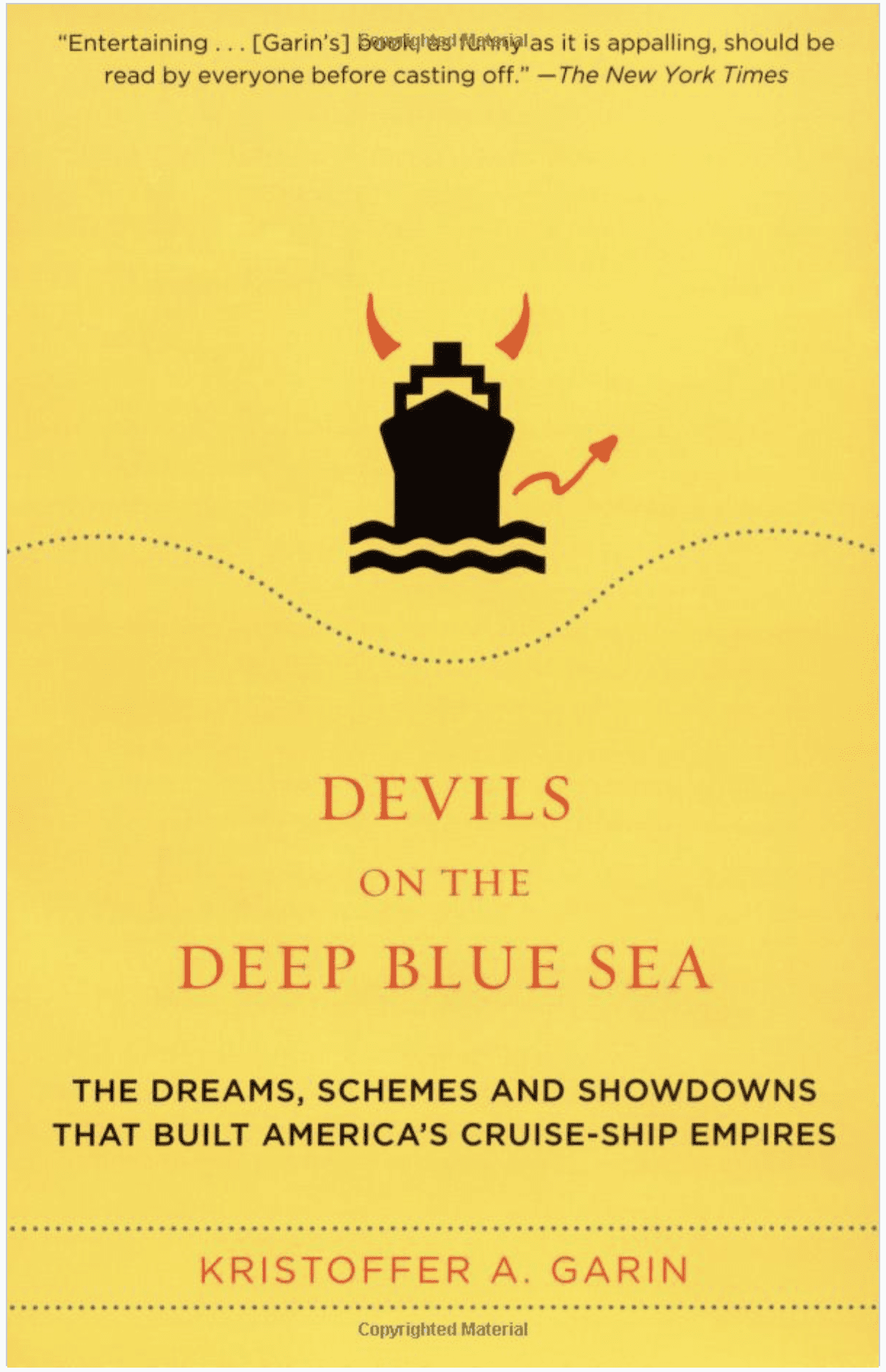 Think you know all there is to know about cruising? Think again. This incredibly in-depth, often hysterically funny look at the history of the industry routinely sells out on Amazon (and isn't, oddly, available for the Kindle). Read a few chapters, and you'll see why it's so possible.
From scandalous stories about how very, very wrong things can sometimes go on ships to the truth about how things work behind the scenes, this covers it all. Trust us: This will make you the most interesting person at the table during your next dinner in the main dining room!
Read more about Devils on the Deep Blue Sea.
3. Cruise Confidential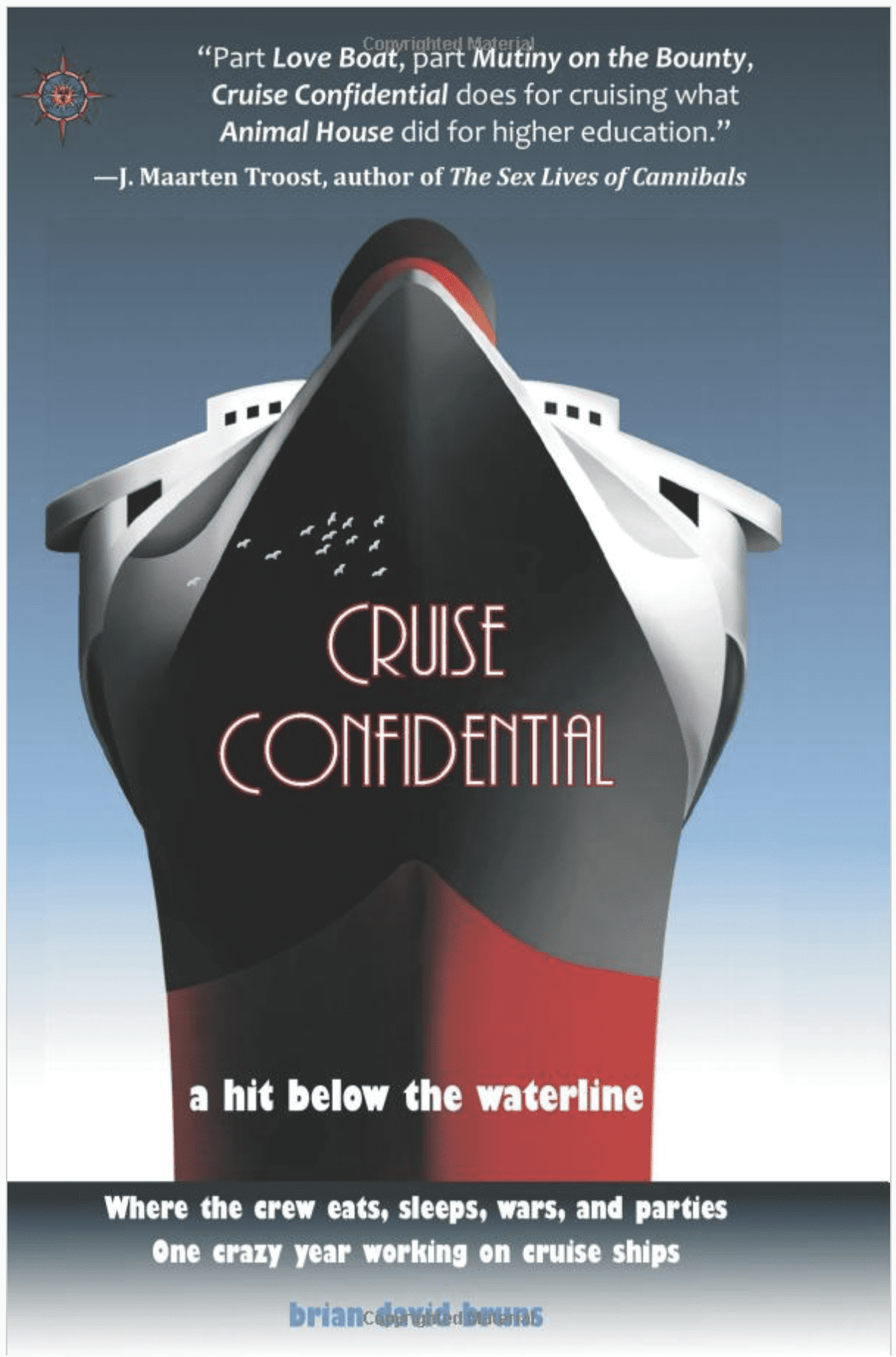 The subtitle on this one tells you everything you need to know: "A Hit Below The Waterline: Where The Crew Lives, Eats, Wars and Parties." Author Brian David Burns spent a year working on a Carnival cruise ship and has pretty much been writing about the experience ever since.
His tales are fun, shocking, scandalous and sometimes borderline unbelievable! This is the first in the series, followed in quick succession by Cruise Confidential 2: Ship For Brains; Cruise Confidential 3: Unsinkable Mister Brown; and Cruise Confidential 4: High Seas Drifter.
Read more about Cruise Confidential.
Also available on Audible.
4. Titanic 1912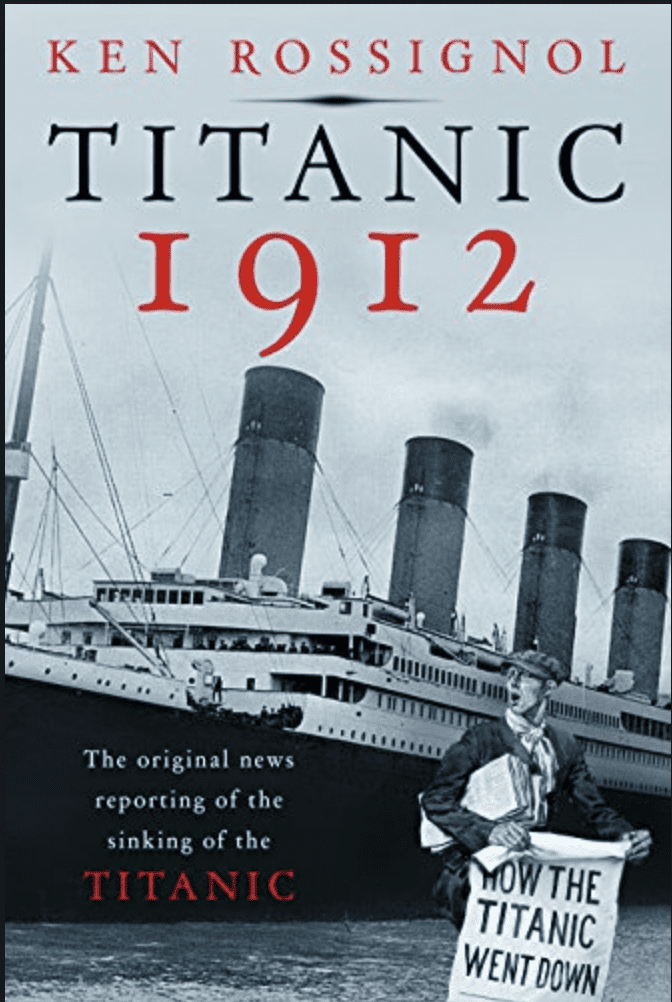 Author Ken Rossignol offers a fascinating perspective on the most famous (and infamous) cruise ship of all time. By looking at the actual newspaper and media accounts at the time, he presents stories that you've likely never heard before… including initial reports that the ship had been safely towed to Halifax and everyone on board had survived.
If all you know of the ship's sinking is what you've seen in a movie theater, do yourself a favor and pick up this book for both the truth story… and the various ways it was reported, for better and worse, at the time.
Read more about Titanic 1912.
Also available on Audible.
5. Running Against The Tide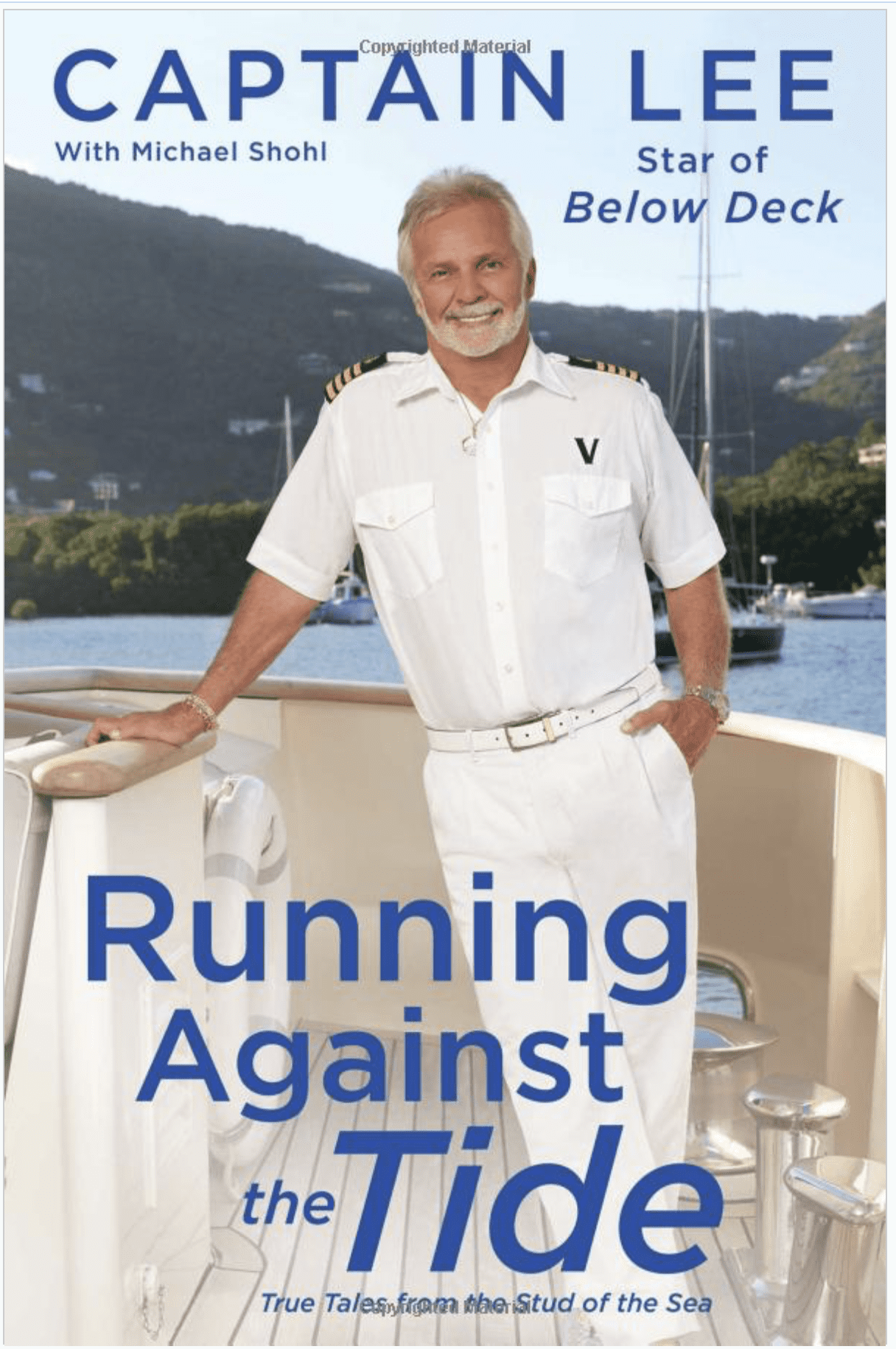 You might know him as "Captain Lee" or perhaps as "The Stud Of The Sea." Here, the popular, curmudgeonly star of Bravo's Below Deck (whose real name is Captain Harold Lee Rosbach) shares the story of his rise through the ranks.
What's life really like on a super yacht? Captain Lee tells all. And as an added bonus, this book basically covers his life up to the launch of Below Deck… which means there's a really good chance that we'll get a sequel, covering the wacky things which unfold on the show, in the near future.
Read more about Running Against the Tide here.
Also available on Audible.
6. The Woman in Cabin 10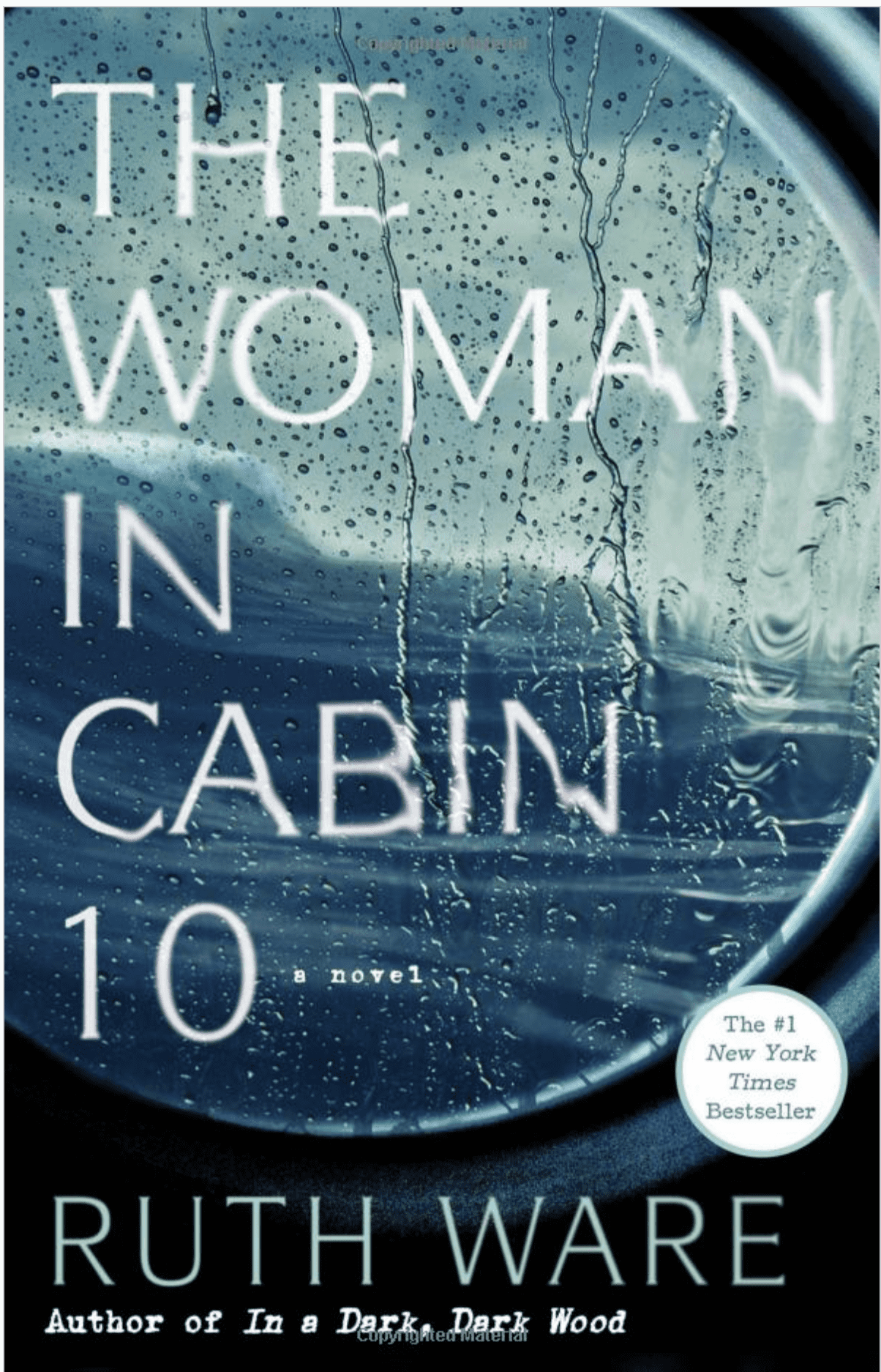 Truth be told, a lot of reviewers found the lead character to be a drunken, self-pitying woman who was bad at her job to boot. But we kinda loved watching her stumble from one bad situation to another during what might be called the luxury cruise from hell.
When the mysterious woman in the stateroom next to that of our heroine's suddenly goes missing, is it a case of foul play… or something even more sinister? Even as the truth begins to unfold, author Ruth Ware pulls a few more surprises from her bag of tricks, making this the perfect beach read.
Read more about The Woman in Cabin 10.
Also available on Audible.
7. Permanent Passenger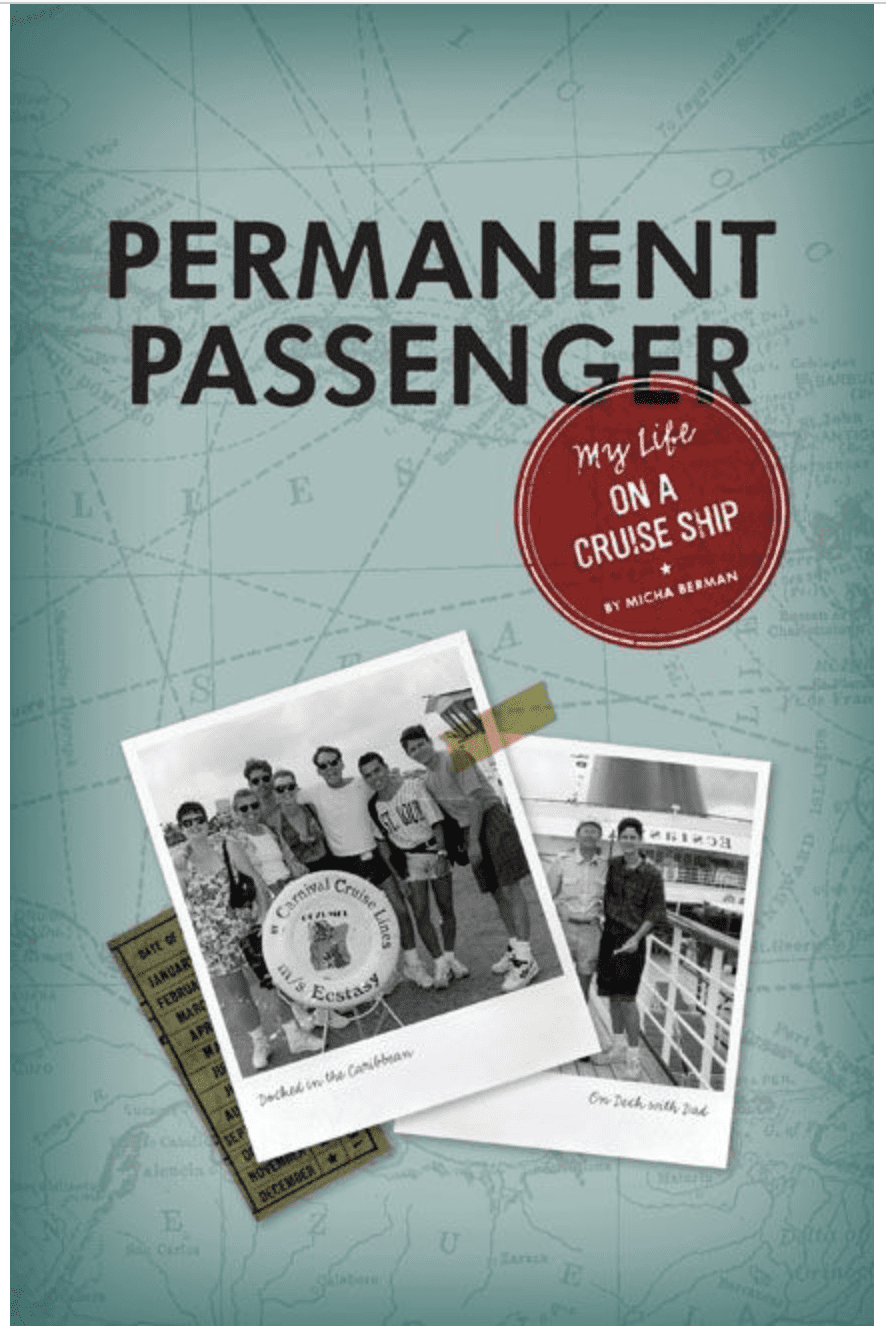 When author Micha Berman got the call to become assistant cruise director on the Carnival Ecstasy, he began the adventure of a lifetime! From rescues at sea to secret romances, get a glimpse of life aboard what was one of the biggest, glitziest ships of her day. And wait until you read just how far Berman went to land what he considered to be the job of his dreams.
Read more about Permanent Passenger here.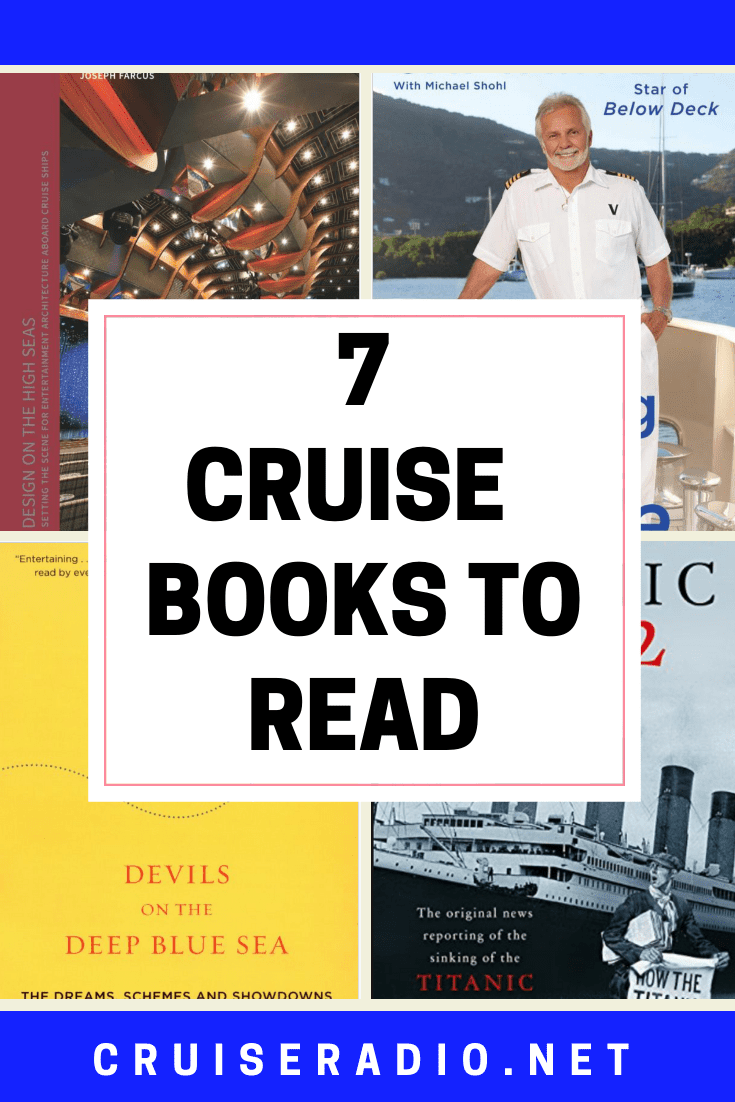 Cruise Radio participants in the Amazon Services LLC Associates Program, an affiliate advertising program designed to provide a means for sites to earn advertising fees by advertising and linking to Amazon.com.