If you have recently booked a cruise or plan on booking one, adding dance lessons to your pre-cruise checklist is a must. So why not learn some of these cruise dances before you set sail. To help you out, we've added videos of all the dances during the sailaway party. So move the living room coffee table out of the way and get to studying these moves!
7 Trendy Sailaway Party Dances
1. Electric Slide
With being one of the most know line dances, and easiest to perform, there is no reason that anyone should not be out moving and grooving. Once you get it down you can put your own spin on the moves to spice them up.
2. Cupid Shuffle
A twist on the electric slide, this dance only has about four parts to it. Once you get the pattern down its just replay and repeat.
3. The Wobble
This hip hop dance will have you moving your hips a little more. "Get in there" and move from side to side. Let loose and have fun!
4. Cha Cha Slide
This dance will test your listening skills. Directions are given on how to move throughout the song, left to right, hopping, the Charlie Brown, and seeing how low you can go are the highlights on the song.
5. Follow the Leader
Do as the song says and just follow the leader, whether it be in a crowd at the deck parties or in the Congo line. Just keep moving and grooving.
6. Gangnam Style
Noted for being part of the popular farewell dinner of Carnival Cruise ships you can't help but get up and shake it during the chorus.
7. Shake it Off
[You're on your own with this one, there isn't a video uploaded yet!]
A new synced dance that has begun to make its debut across ship decks, Taylor Swift's, Shake it Off will have you doing "the Carlton" and rocking every direction. It's a little more complicated to get this one down but once you've got it you're good to go!
With the love for the ever-popular dances and the excitement of newer ones, which ones do you look forward to getting up and moving to the most?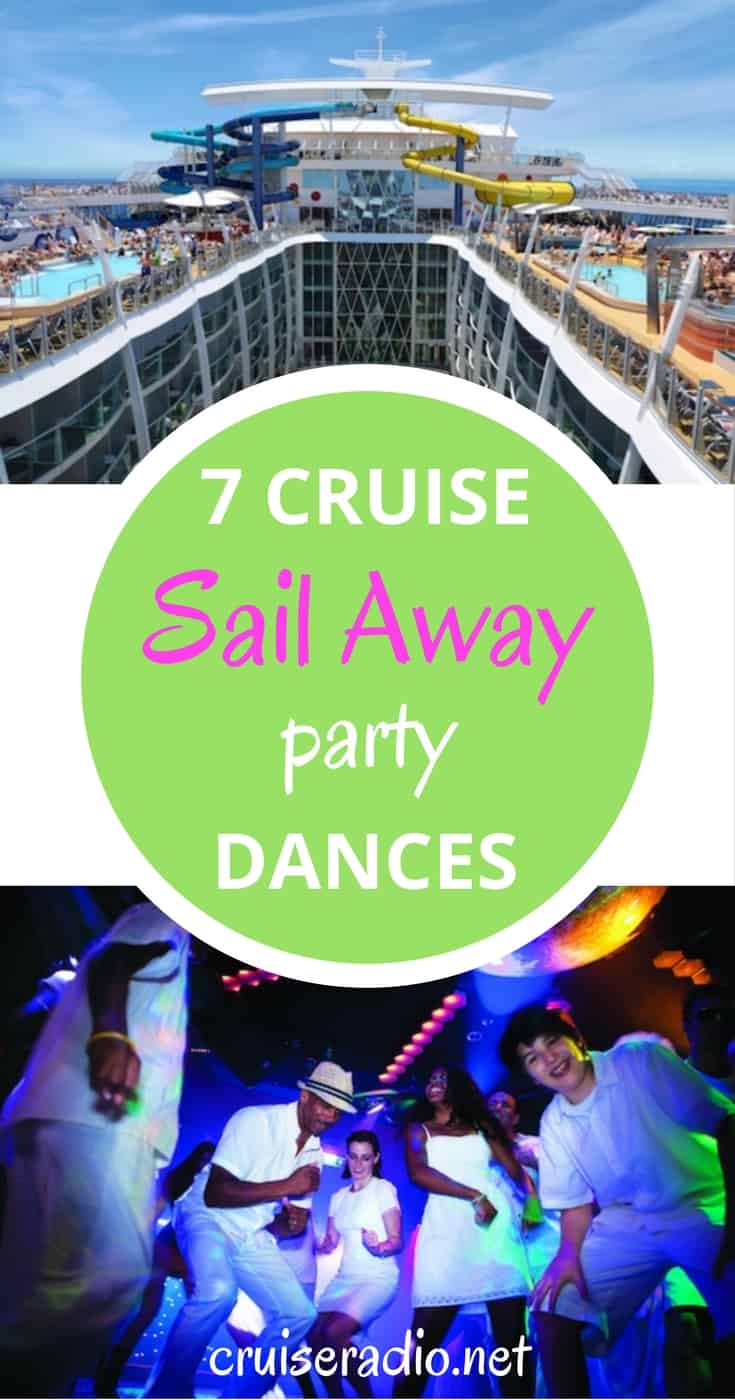 White Hot party Pinterest image photo courtesy of Norwegian Cruise Line