The hallways of cruise ships are always lined with formal backdrops and eager professional photographers waiting to snap your photo before or after dinner each night. But have you ever considered booking a private photo session with them to get some shots around the ship instead? Here are 7 reasons to do it.
1. Free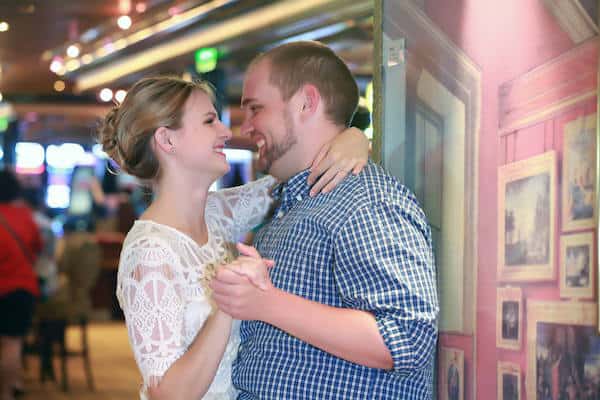 Booking a private photo session is completely free, so you can book a photo session without making any financial commitments. (But you'll probably love your photos and want to buy some.)
2. Quick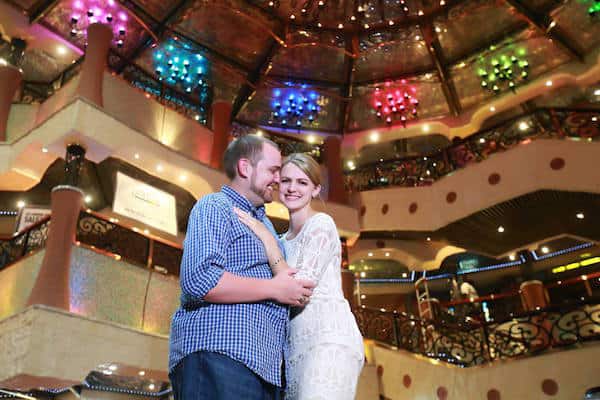 The private photo shoots are done in just 30 minutes, so it won't take much time away from your other fun activities you have planned, and it's fairly easy to organize a group or large family to meet together for that short time. And it's not just the session itself that's quick – so is the turnaround. Whereas at home it may take a photographer weeks to edit photos and get them back to you, you can typically view your photos within the next 1-2 days. Usually, the photographer will even print an example photo storybook for you.
3. Directional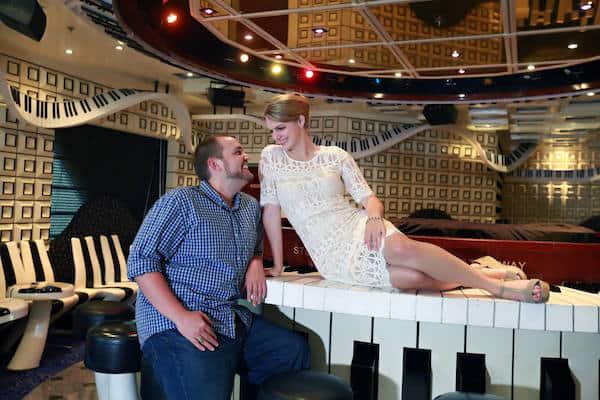 It is clear that the photographers know exactly what they're doing and what shot they want to take, as they are very clear in their directions on "turn your right shoulder toward me" or "tilt your chin up a little." Their directions and easygoing attitude make you feel comfortable and keep you laughing and smiling the entire time.
4. Professional quality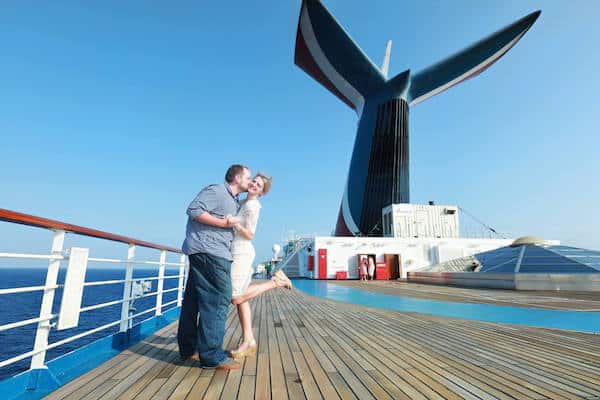 The one thing you won't need to worry about is the quality of the photos. These are professional photographs, and they don't just do the photo editing right there in the middle of the Pixels Gallery by all the Fun Shops. The photographer has his or her own studio room on the ship with special photography equipment and photo editing software, so you can be sure they're putting in time to make your photos special.
5. Competitively priced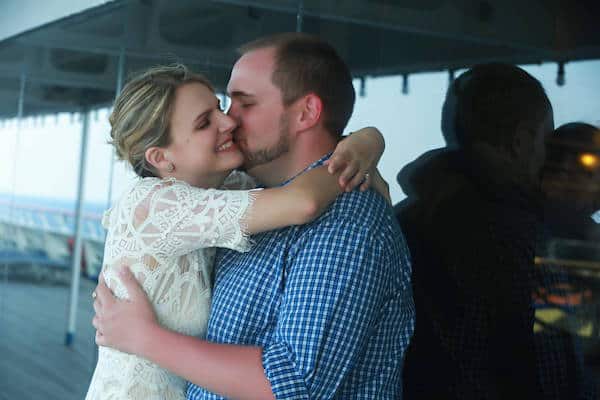 The photo session itself is free, but the photos will cost you, and they're not the same cost as the photos in the Pixels Gallery, unfortunately. However, when you consider what you're getting – the private session, the professional photographer, the unique setting of the cruise ship, plus whatever amount of print and digital photos that you choose – it is extremely competitive with what you'd pay on land for a similar professional photo shoot plus prints. Except, of course, you can't get the unique ocean or ship atrium backgrounds back home.
6. Saved for 6 months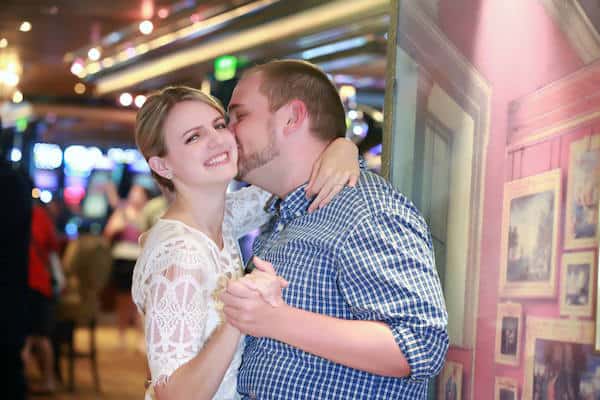 The photographer will keep your photos saved on his or her computer for up to 6 months after your cruise, so if you change your mind after you've returned home and you want to buy more photos, you can still purchase the digital copies for up to 6 months. Just make sure you get the photographer's email address.
7. Timeless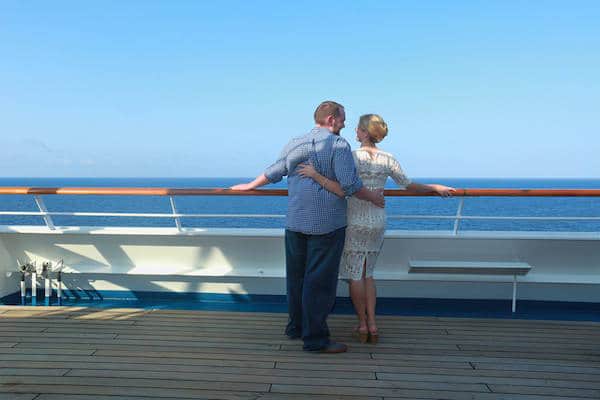 So much money spent on cruises goes to things like booze, spa treatments, and casino games – things that are for the most part only enjoyable in the moment. And don't get me wrong, these things are certainly worth spending money on, but they are not enjoyable beyond your time on the ship. These pictures, however, will last forever. Take them home, frame them, and decorate your home with your happy cruise memories. That's money well spent.
Pin this!