To say that people were excited to hear that Carnival would be transforming Triumph — one of their older cruise ships — into a basically-new vessel named the Sunrise would be an understatement. A really massive understatement.
And being a very big fan of the Carnival Sunshine, after which the Sunrise is being modeled, I was among those very excited people. Here's why.
Read More: Carnival Says Farewell to Carnival Triumph, Hello Sunrise
1. The Addition Of A RedFrog Pub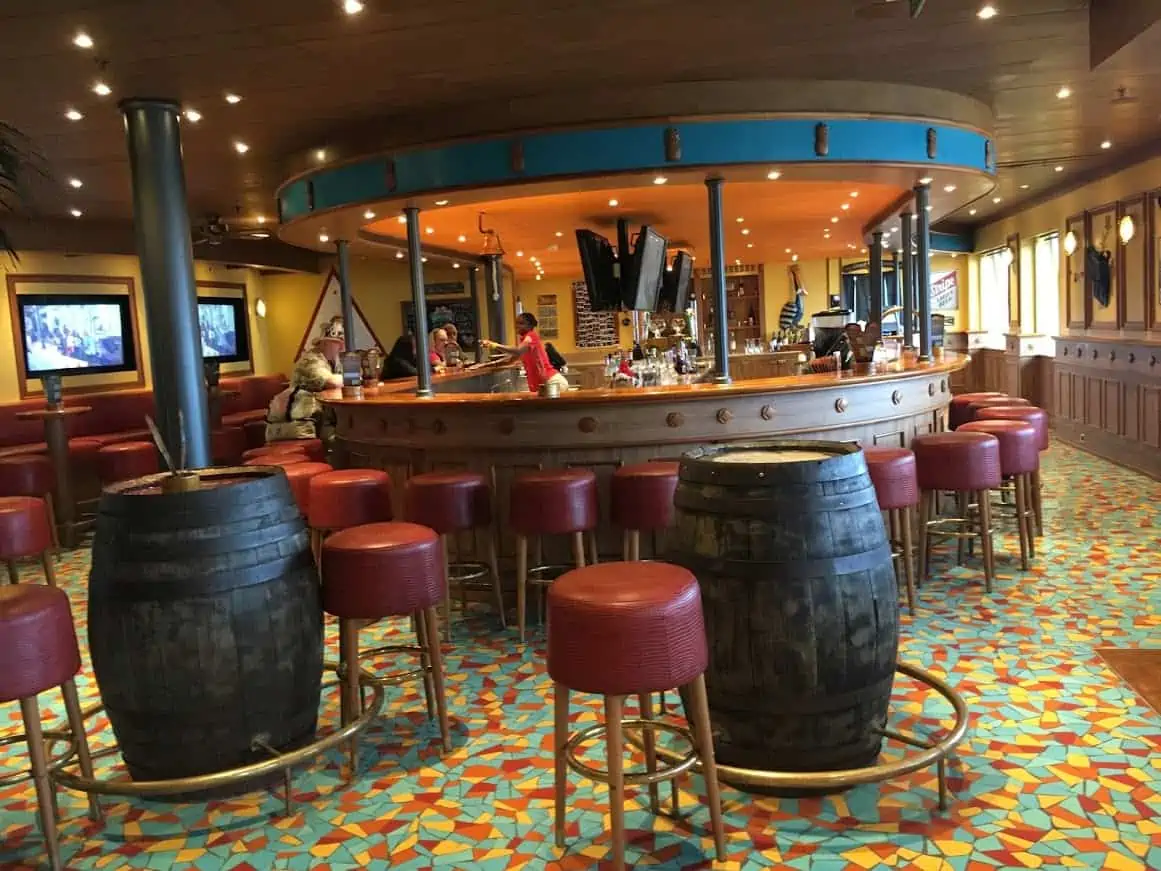 Fun fact: The first drink I ever had on a Carnival ship was in the RedFrog Pub on board the Sunshine. So like a whole lot of other people, I have a real soft spot for this particular watering hole. And honestly, I was surprised to hear that Triumph didn't have a pub. So it's long past time for that mistake to be rectified.
2. The "Entertainment Zone"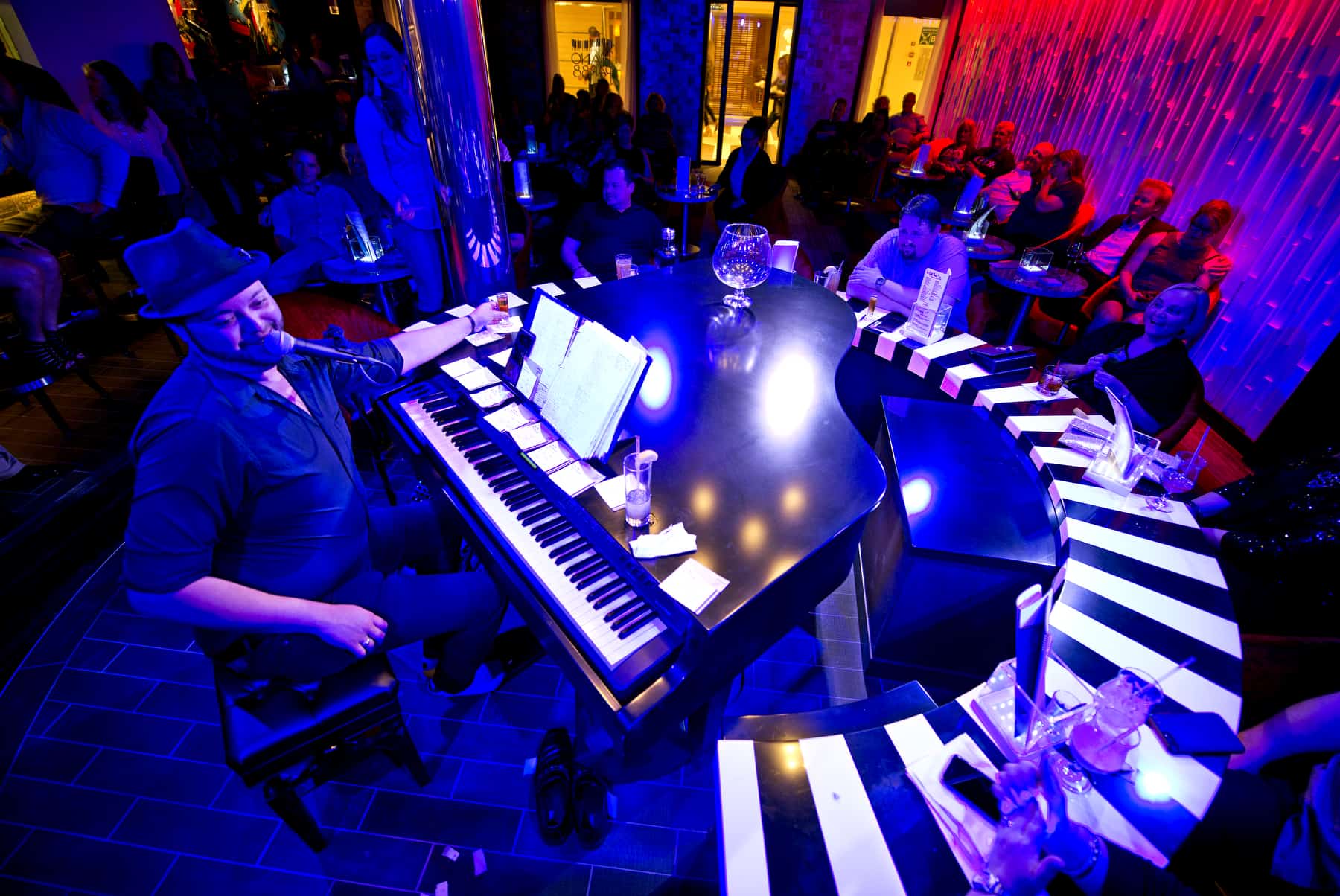 While Sunrise won't have an Ocean Plaza, per se, the ship will have a similar area, with the RedFrog Pub and what's being described as a "lanai" outside of it serving as a hub around which you'll also find the Alchemy Bar and the Piano Bar 88. One of my favorite things to do in the evenings on a cruise ship is to sort of wander around listening to the live music. Usually, there's more than one option, which is great for finding something that suits your mood. So what could be better than visiting the mixologists at the Alchemy Bar for a while, then drifting between the piano bar and the pub, both of which will feature entertainment?
3. The Captain's Suites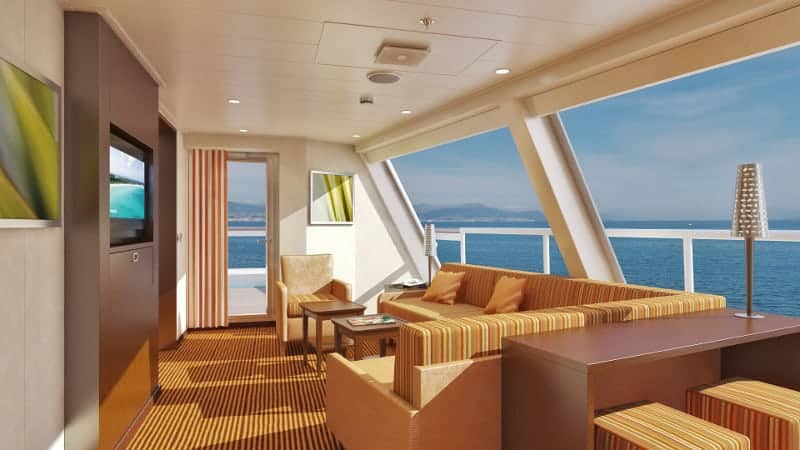 Okay, if I'm being honest, this is one of those things that excites me… despite the fact I'm pretty sure I'll never actually wind up sailing in one of these staterooms. (I'm one of those people who love looking at photos of all the different high-end suites which are usually going to be way beyond my budget.) But how amazing do they sound, what with their floor-to-ceiling windows overlooking the bow of the ship?
Typically, I go for an aft-facing balcony whenever possible. (In fact, I'm booked in one on for a September, 2019 sailing on the Sunrise.) But heck, they say it's good to change your perspective every now and then. So maybe instead of looking back via the aft-facing balcony, it's time to consider looking forward in one of these higher-end staterooms.
4. That "New-Ship" Feeling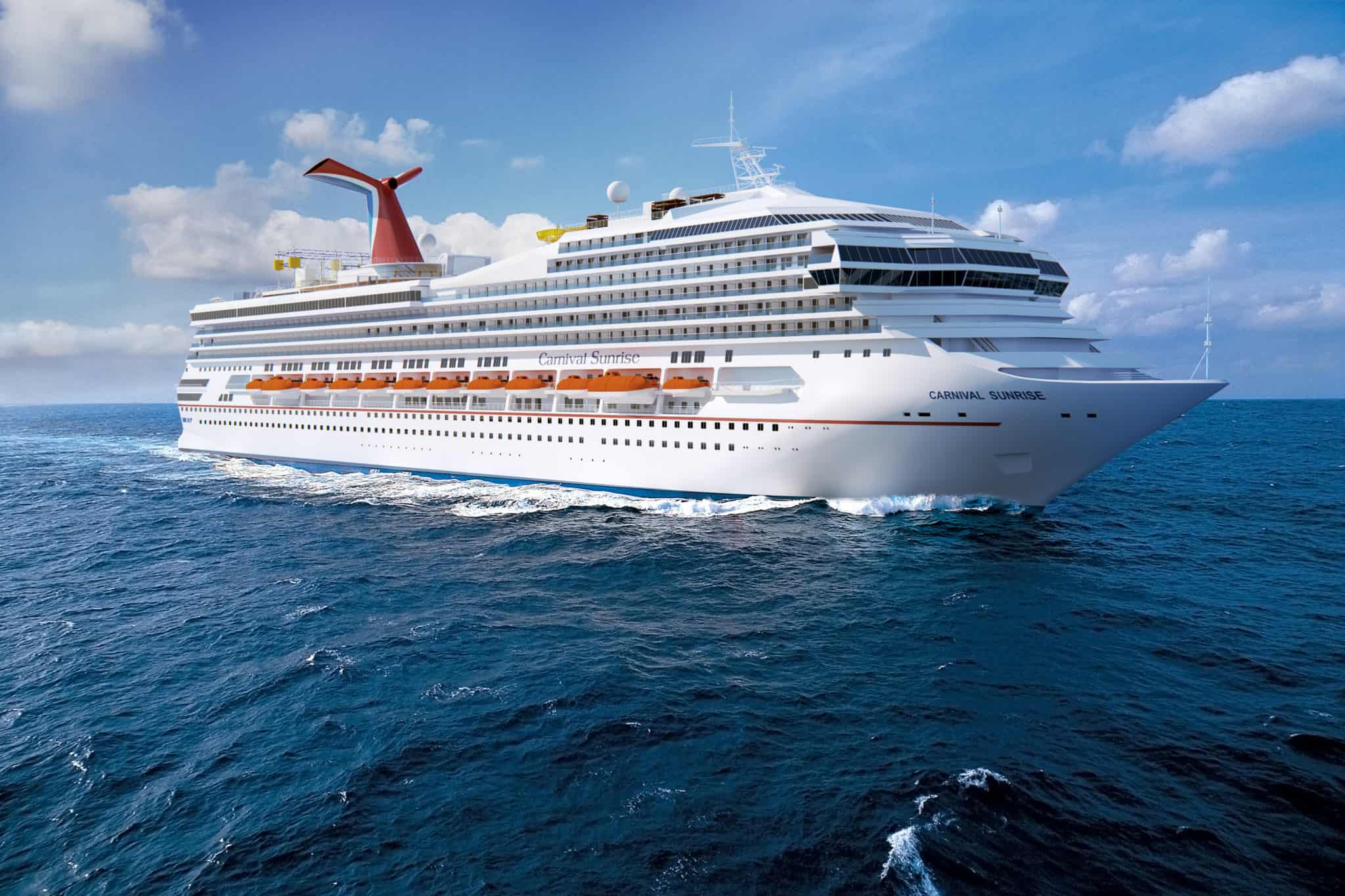 Lately, all of the ships being introduced by the major cruise lines have been big. Carnival has been no exception, with the Vista class proving to be a big hit with cruisers. I've spent a fair amount of time on megaships, having sailed on the Norwegian Breakaway five times over the past few years. But sometimes, you want something a little more manageable. Intimate. Personable. While there was a time when a ship carrying just under 3,000 passengers — which is the category into which Sunrise will fall — would have been considered massive, this is now midsize, especially when compared to vessels which carry over 6,500 sailors.
By morphing Triumph into Sunrise by way of so massive a drydock, this ship will wind up feeling (and looking) brand new.
5. The Steakhouse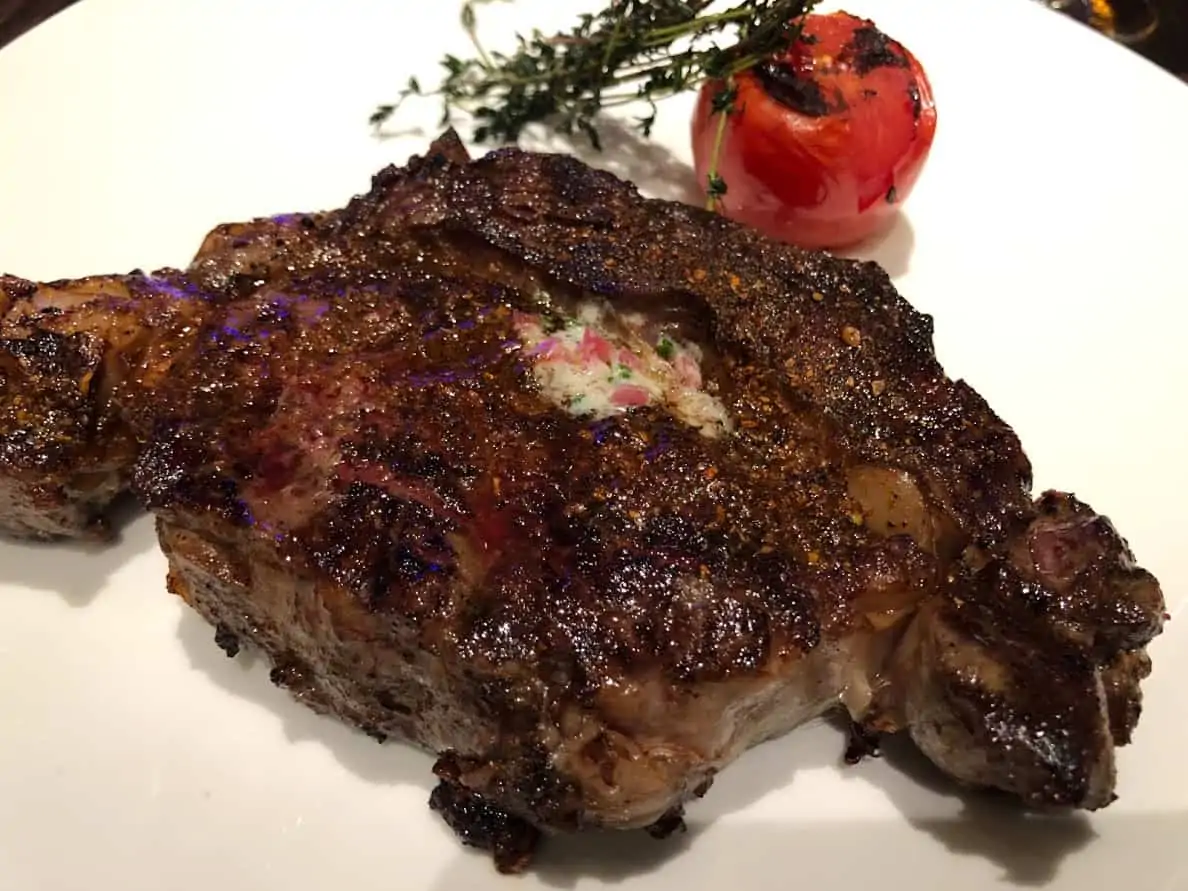 Like with the RedFrog Pub, I was actually surprised to find out that Triumph didn't have a steakhouse on board. For many cruisers, hitting the steakhouse is a great way to treat yourself, and an even better way to celebrate a special occasion. I have friends who always make the last night of their cruise a "date night" in the steakhouse, wanting to enjoy one final evening of fine dining and great service before heading back to the real world. Happily, once Sunrise arrives, that void will have been filled.
6. The New Chef's Table Venue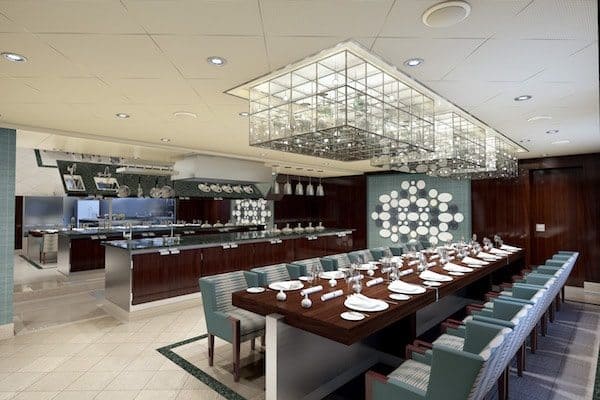 Over the past few years, I've done two Chef's Table-type experiences. One was at Walt Disney World's Victoria & Albert's in the Grand Floridian Resort & Spa, and the other was aboard — you guessed it — Carnival Sunshine.
Now, I won't lie: Nothing I've ever done could compare to the evening spent at Victoria & Albert's. But that was also a mean that, for three of us, cost nearly $1,500. (There's a reason they call things like that a "once in a lifetime" experience.) That said, for a way more reasonable price (less than $100 per person), the Chef's Table experience on the Carnival Sunshine was incredible.
From the welcoming champagne toast and tour of the galley to the last lick-smacking dessert, it was an unforgettable evening. Thankfully, because of the great price, it need not be a one-and-done experience. And just to shake things up, on Carnival Sunrise, the Chef's Table will be held in a special dedicated, walled-off section of the forward dining room. (On Sunshine, the meal was served in the Library Bar, which was converted into a dining space for the meal.)
7. The Itineraries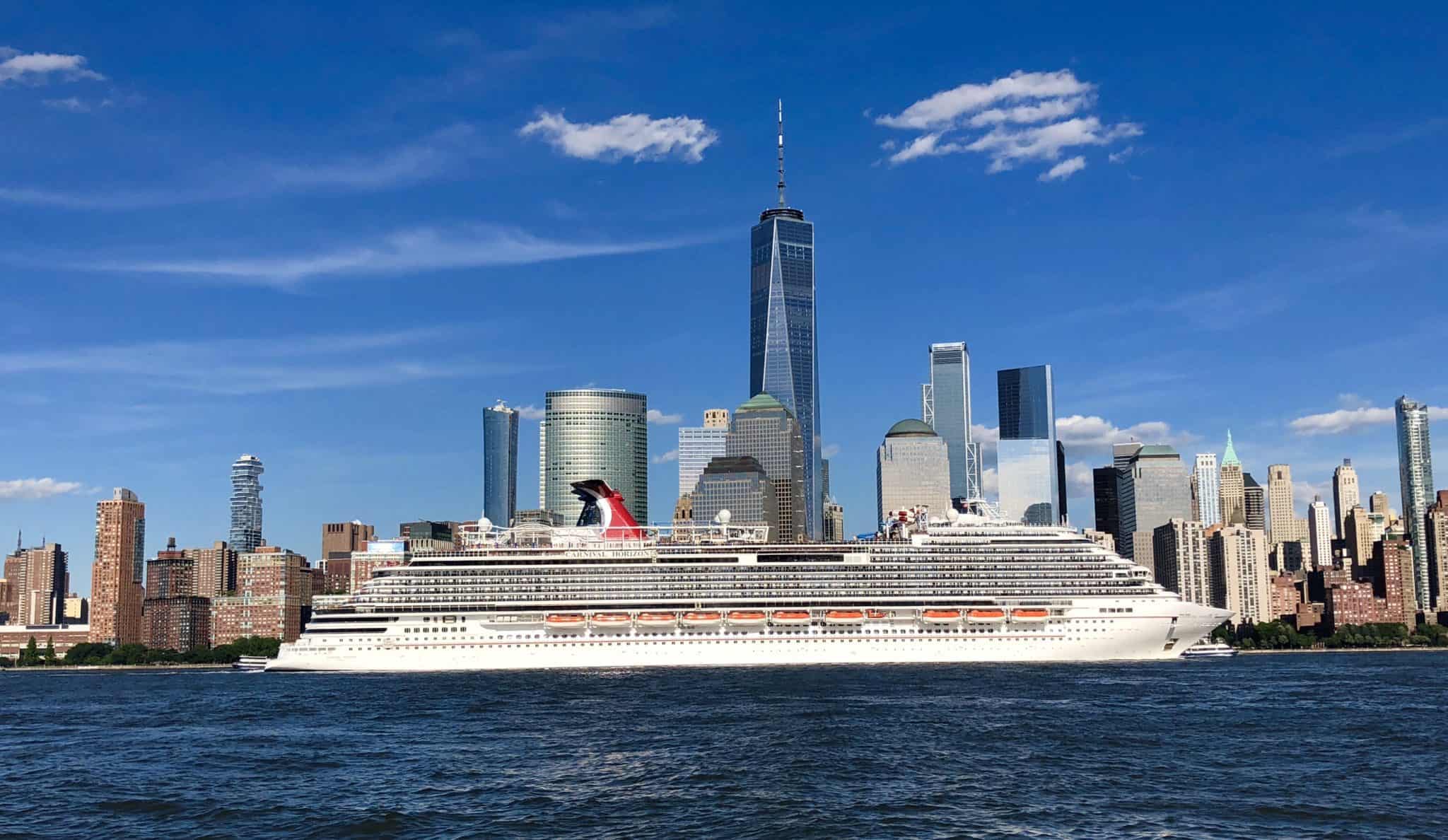 Once Sunrise comes out of drydock, she'll do sailings from several ports… but the one I'm most excited about is — shocker! — my homeport, New York City. While Norwegian Cruise Line has ships sailing out of midtown Manhattan year-round, those from the Carnival fleet only make a few appearances a year. So the fact that Sunrise will spend a big chunk of the summer of 2019 sailing a variety of different itineraries out of New York is big news. But even bigger is that they'll be doing several "long weekend" sailings — a true rarity out of Manhattan — which will visit Bermuda, leaving the Big Apple on Thursday and returning Monday morning.
Meet Carnival Sunrise
What's got you excited about the upcoming Carnival Sunrise?