Ever since it was announced that Carnival Triumph would be going in for an extensive drydock in early 2019, rumors have circulated about exactly how significant the changes will be. We now know that following a $200 million makeover, the ship will sport not only an entirely new look, but a new name as well.
Meet The Carnival Sunrise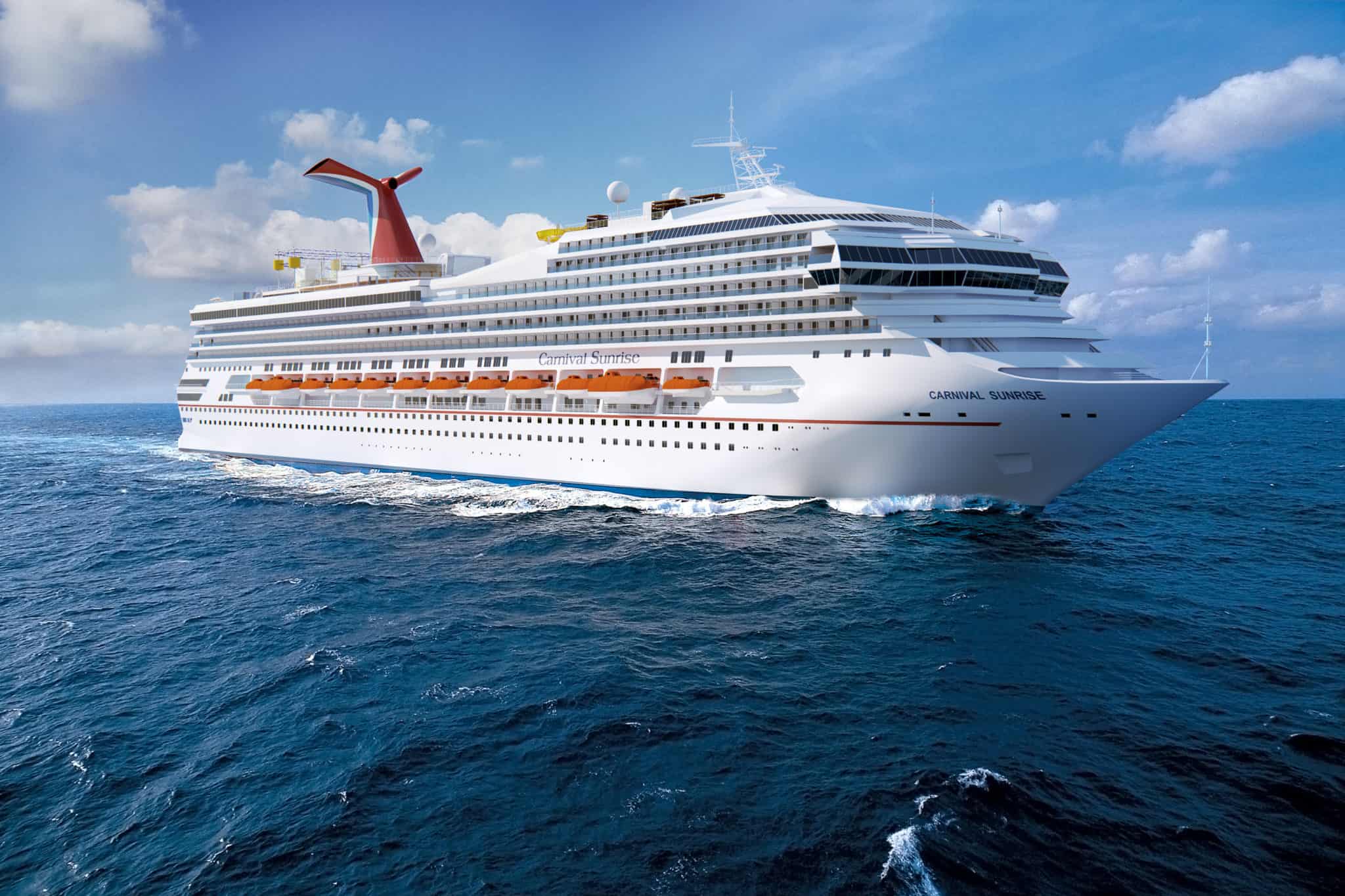 According to Carnival, Triumph will go into drydock beginning on March 1, 2019. When she emerges on April 28, she'll do so under a new name: Carnival Sunrise. Refitted with new accommodations, bars and dining venues, the ship will become a sister ship to Carnival Sunshine, who underwent a similar transformation (having previously been Carnival Destiny) back in 2013.
What Will Be Changed During the Carnival Triumph Dry Dock?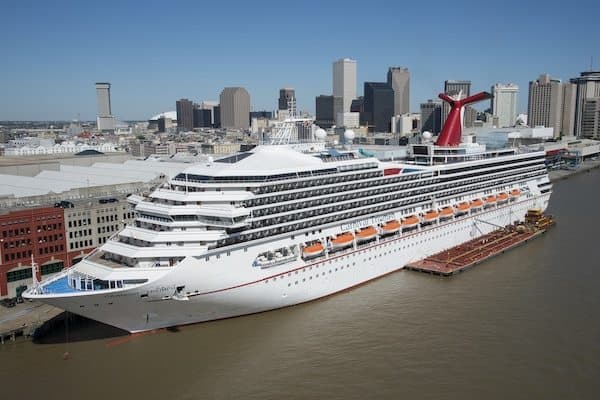 Just about everything, beginning with the staterooms. Every cabin will be refurbished, with the new decor a combination of bright colors and soothing pastels designed to reflect the ship's Caribbean itineraries.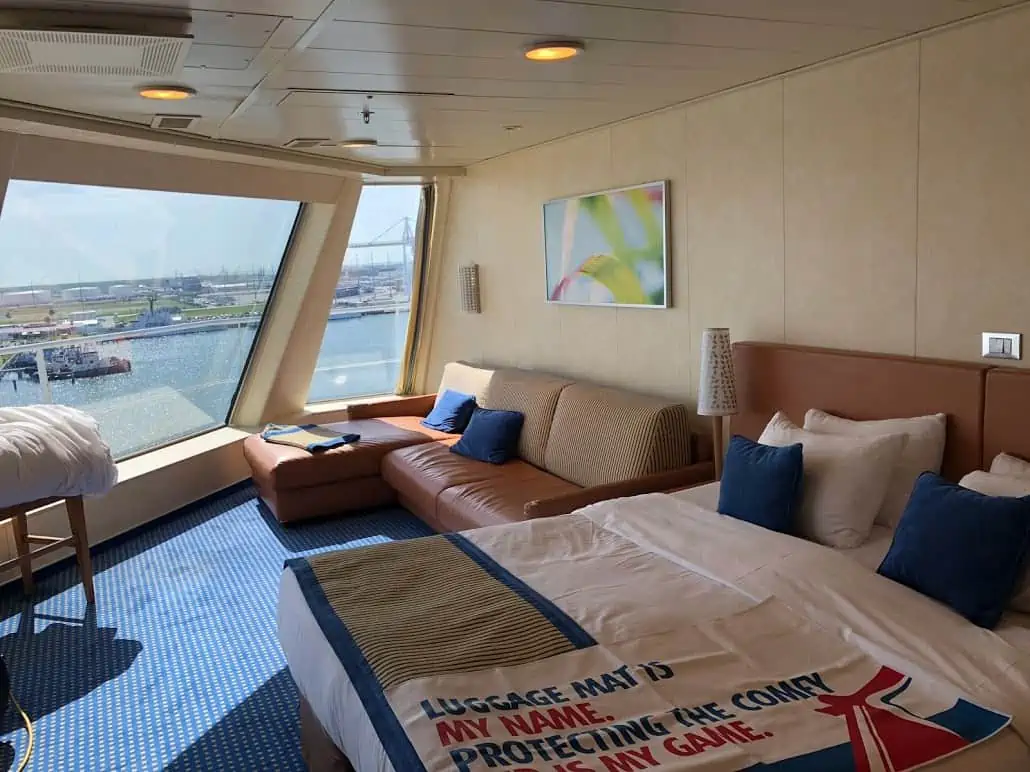 They'll be adding 115 new staterooms, including two high-end Captain's Suites (located next to the navigational bridge and featuring floor-to-ceiling windows which will provide stunning views of the horizon) and two new extended balcony grand suites.
New Restaurants, Bars and More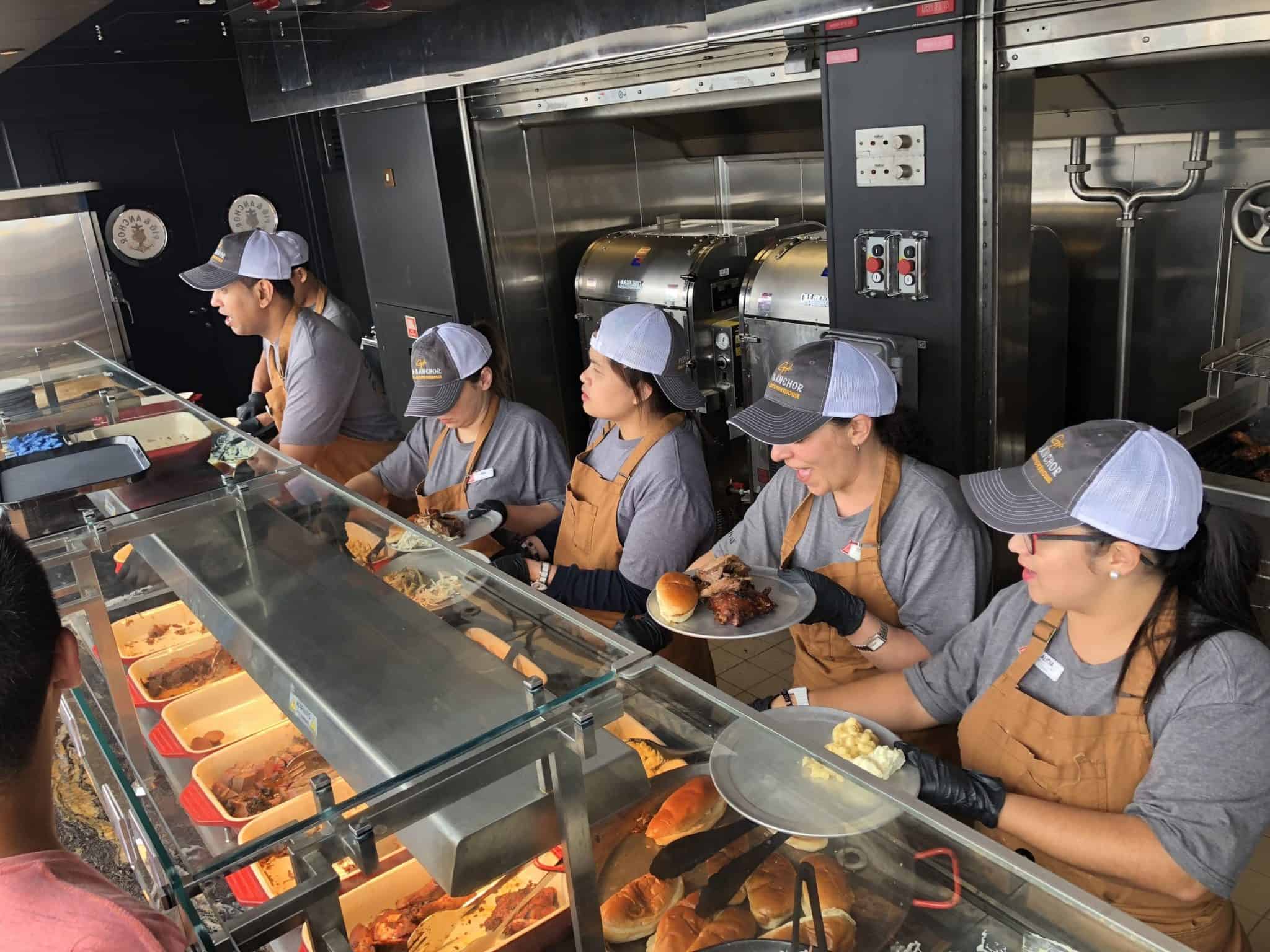 Some of Triumph's more outdated venues will be replaced with restaurants which have proven to be wildly popular with Carnival passengers, including Cucina del Capitano (serving family-style Italian fare) and Fahrenheit 555 Steakhouse. Barbecue lovers will be happy to hear that Sunrise will feature an outdoor branch of Guy Fieri's Pig & Anchor Bar-B-Que Smokehouse, while those looking for a different option might enjoy the fresh sushi, sashimi, and other items available at Bonsai Express.
For those who've never experienced the Chef's Table, they're in for a real treat… especially now that the event will be held in a special glass-enclosed venue within the forward dining room.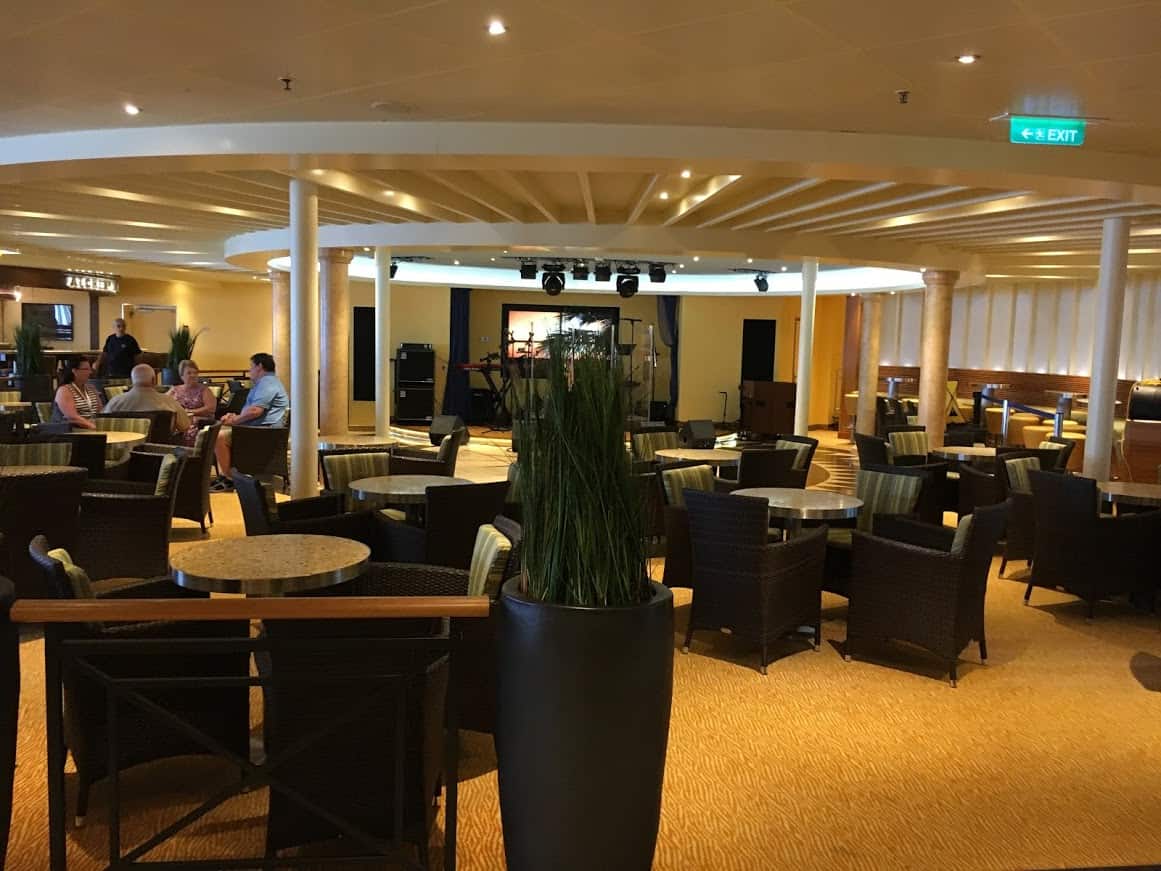 Nightlife-wise, the ship will create something of an entertainment zone, with the already existing Alchemy Bar being joined by the RedFrog Pub and Piano Bar 88 – a reimagining of the popular nightspot which will feature themed nights as well as the usual sing-along fun – in a central location. This will make it easy to hop from one spot to another and enjoy the various live musical options that will be available. Then there's the Limelight Lounge which, when not serving as the Punchliner Comedy Club's main stage, will morph into the perfect spot to get your groove on. And the Liquid Lounge will become a multi-purpose venue housing everything from Playlist Productions shows to Hasbro: The Game Show.
Other Areas of the Ship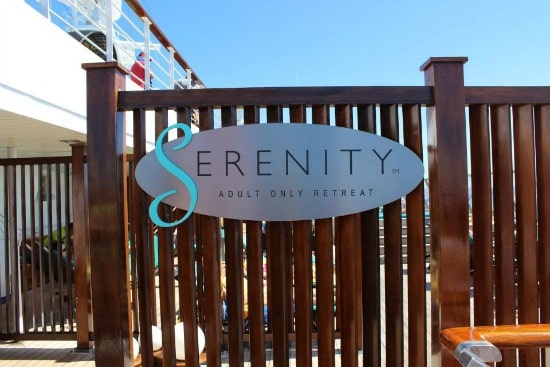 Get ready to challenge yourself and face your fears on the ropes course, which will be a central part of the new SportSquare complex. Looking for something a little less scary, and a lot closer to the ground? No worries, there will also be everything from miniature golf to ping-pong and foosball in this area. Or head to WaterWorks to conquer one of two towering waterslides or get truly soaked by the 75-gallon PowerDrencher, which will help you learn the real meaning of the word "wet."
Those wanting to escape children will be able to head to the aptly named and newly-expanded Serenity deck. The 21-and-over retreat will feature whirlpools, comfy loungers, and some of the best views to be found anywhere on the ship. The Cloud 9 Spa will also be expanded, and you'll be able to shop 'til you drop in the various shops.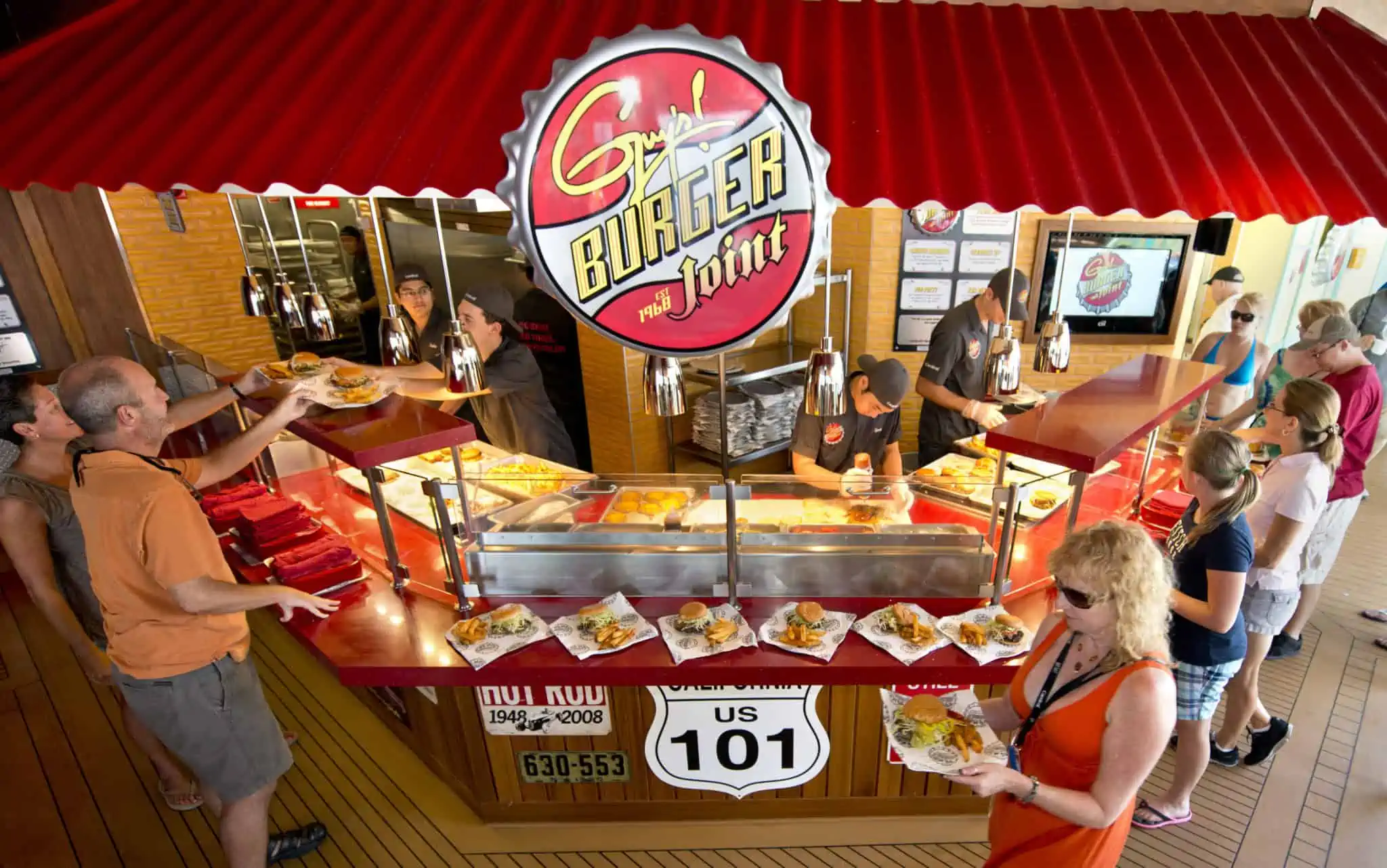 "These new dining spaces and features complement many of Carnival's signature food and beverage outlets that were added during previous renovations," says Gus Antorcha, Carnival's chief operating officer, "including Guy's Burger Joint." He adds that Carnival's investment is "part of an overall plan that is raising the bar on ship amenities and features" and more that, the line's guests are "loving."
Read More: Carnival Cruise Line Talks About Sunshine
Carnival Sunrise Heads to New York City
Once the ship has been refurbished, she'll sail from Spain – where the drydock will take place – to Norfolk, Virginia for a naming (or shall we say renaming) ceremony. Carnival Sunrise will then set sail on her inaugural cruise, a seven-day eastern Caribbean run, on April 29.
This will be followed by a six-night Bahamian trip out of Norfolk on May 6, and a pair of five-day Bahamas voyages on May 12 and 17. After that, the ship will relocate to New York City, where she'll spend the summer doing a variety of itineraries, including a 14-day voyage through the Panama Canal on May 27, followed on June 10 by a ten-day eastern Caribbean trip, both of which fall under the Carnival Journeys banner.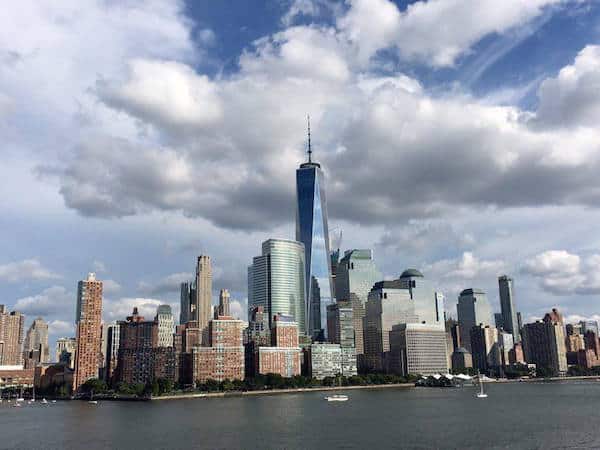 The ship's other trips out of New York City will run the gamut, including long-weekend trips to Bermuda which will depart on Thursdays and return on Mondays, making them ideal for a quick getaway. Sunrise will also offer seven-day voyages to New England and the Canadian Maritimes out of Manhattan, as well as two eight-day Caribbean trips to various hot spots in the region.
Finally, after summering in New York, Sunrise will – like all true snowbirds – head south for the winter, repositioning on October 28, 2019 to Fort Lauderdale, Florida. There, she'll do a variety of four- and five-day cruises, including several to Cuba. All of Sunrise's itineraries from these ports are currently available for booking.
Listen As We Talk to a Carnival Executive About Carnival Sunrise
[smart_track_player url="https://traffic.libsyn.com/cruiseradioshow/BONUS15JUL3118.mp3″ title="Goodbye Triumph, Hello Sunrise" artist="Cruise Radio" social_linkedin="true" social_pinterest="true" social_email="true" ]
Watch Carnival Sunrise Video
Carnival Sunrise Infographic