Whenever people begin planning a cruise out of PortMiami, one of the things they begin looking at is a hotel in which to stay if they are flying in early or planning to stay a few days after their trip.
During a recent visit to Miami, I wound up spending a night at the InterContinental Miami because it had a great location (close to the port) and amenities that allowed me to work from my room.
Here's why I think it's definitely worth considering.
1. The views of Biscayne Bay are stunning.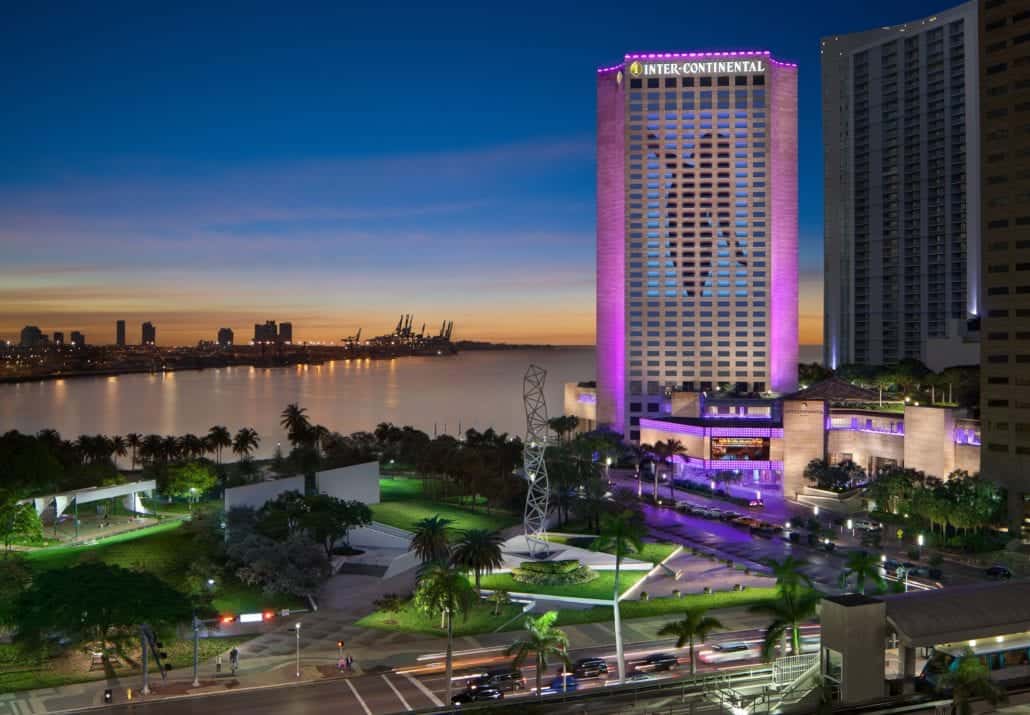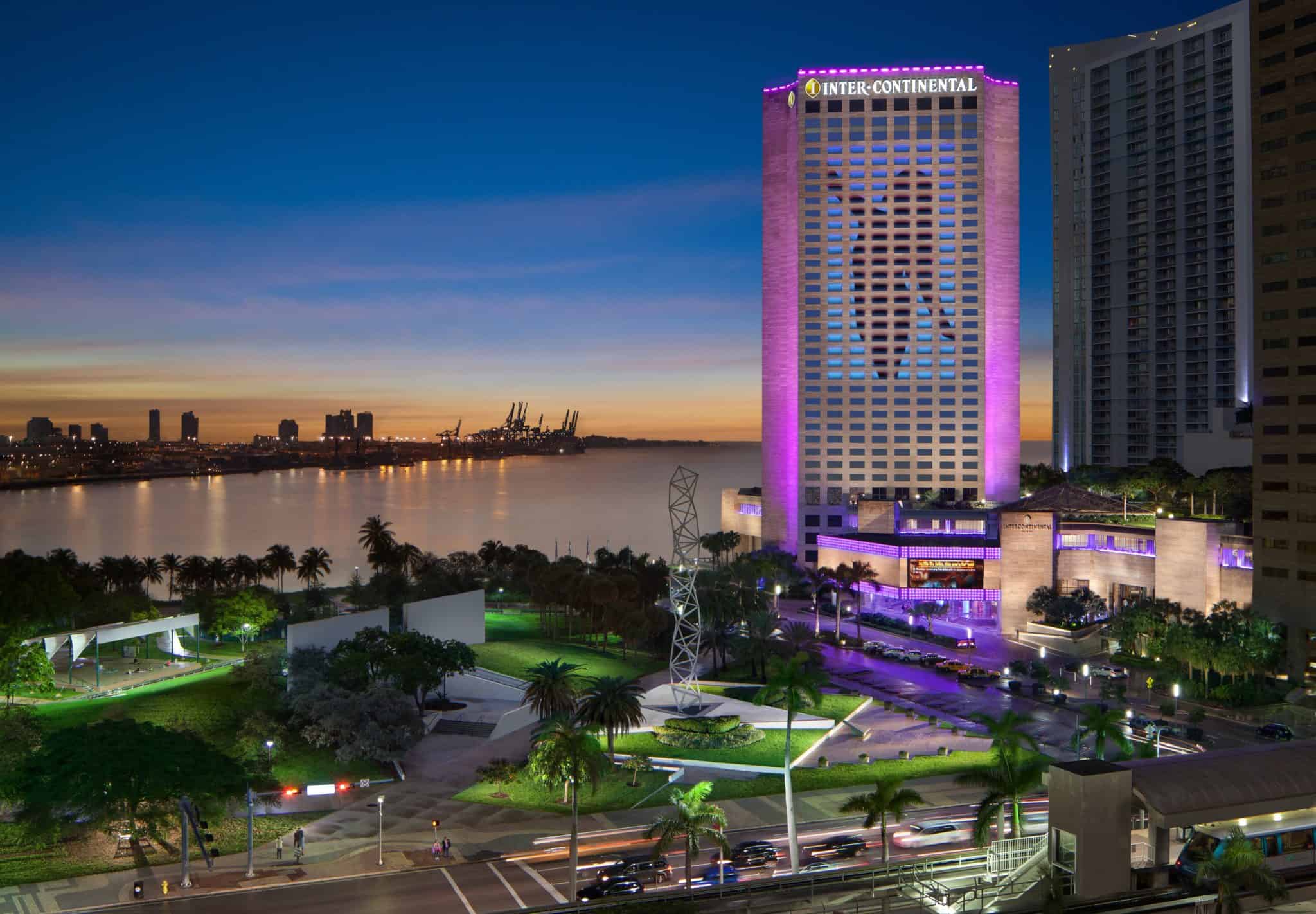 Heck, "stunning" may be an understatement. When we checked in and went to our room on the 24th floor, it was mind-blowing. We could see the five ships that were in port that day and straight down the harbor to the Atlantic Ocean. Even better, they had those cool electronic blackout curtains that you could control from your bed.
2. It's close to the cruise pier.
You can see PortMiami from the hotel and you could even walk there if you wanted (though it would involve quite a walk, especially if you had luggage, too!). It only took a few minutes in a cab to get from Terminal A at PortMiami to the hotel and vice versa.
3. The rooms are spacious.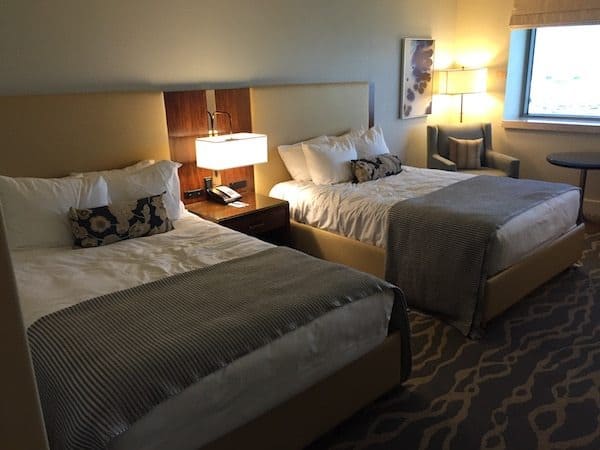 The rooms were nice sized, with comfortable beds and a huge L shaped desk in the room that was perfect for laying out your cruise documents, catching up on emails, or just gazing over Biscayne Bay and planning your trip.
4. It's an easy walk to Bayside.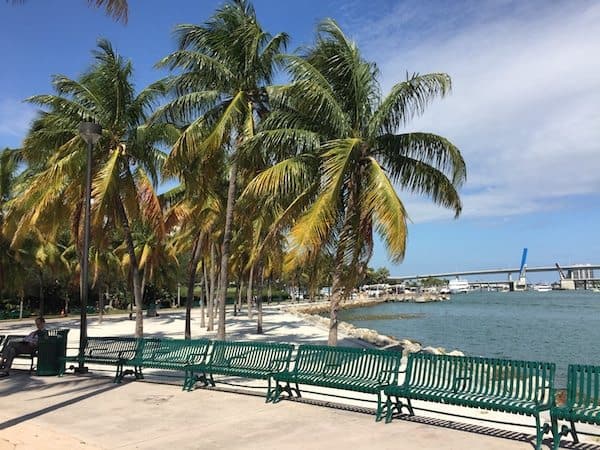 Take a 10-minute walk through a fabulous park and you'll stumble upon Bayside, a two-story outside mall with quite a few places to eat and dozens of shops. Want to grab a drink? There's a great margarita bar on the plaza. We went to a seafood place that was overlooking the harbor and, like so many spots here, offered incredible views.
5. There are great food options at the hotel.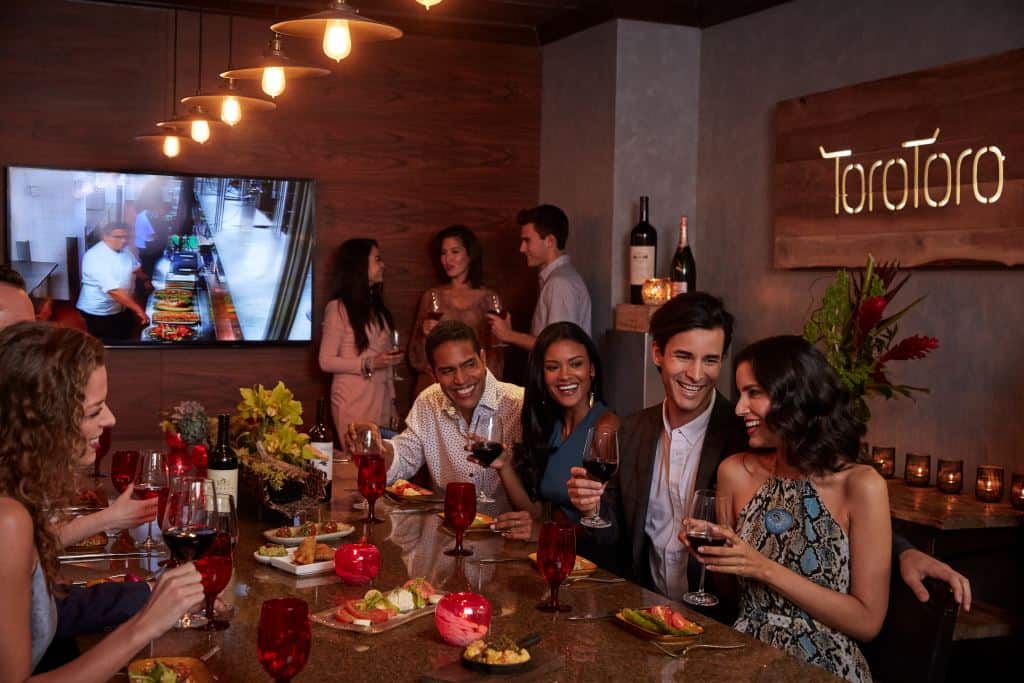 Tired from the trip? Want to save some energy as opposed to walking to find food? No problem, because there are a couple good dining — Toro Toro and Ole' — on property. We didn't get a chance to dine at either venue but we did swing by the hotel's Starbucks, which was a great way to start the day. A local friend who met us for drinks raved about Toro Toro, so I hope to make it back one day.
6. The hotel has a relaxing atmosphere.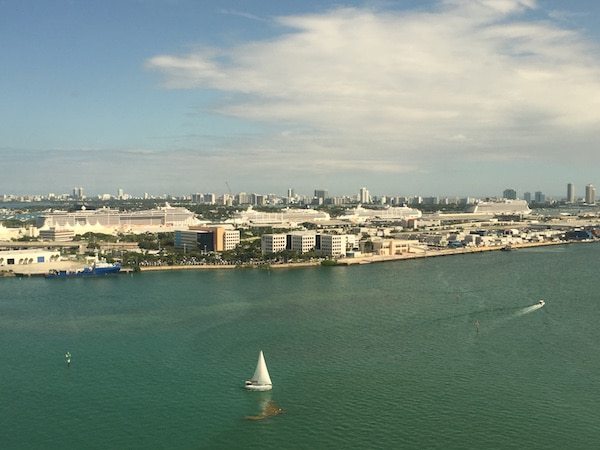 Yes, there are hipper places to stay in Miami. The kind of places where you're going to feel really out of place if you're not dressed a certain way. Here, the laid-back attitude and wide range of guests means you'll feel just as comfy in shorts and flip-flops as you will in business attire.
7. The hotel is tech savvy.
We headed to the hotel right after we got off the ship — right around 10 a.m. — so our room wasn't quite ready. The desk not only said they'd text us when it was so that we could pick up the keys, but provided us with the WiFi code and said we were free to use it while we waited. Better still, the WiFi was both high-speed and free for guests.
The next time I'm in Miami and need to be close to the cruise pier and Biscayne Bay, I'll definitely stay at the InterContential Miami.
You can find more information on this hotel at icmiamihotel.com.