With new ships rolling out every few months, it's easy to forget that each year, millions of people sail on ships that we were all excited about a few years ago. For example, it was less than three years ago that we were all breathlessly discussing every detail about the Norwegian Breakaway. And while leadership of the company has changed hands since that time, and new ships have joined the fleet, we still have a soft spot in our hearts for the biggest ship to ever homeport in New York City. Thinking about taking her for a spin? Let us fill you in on a few of our favorite little secrets about the beauty!
1) Moderno's Sea-Day Buffets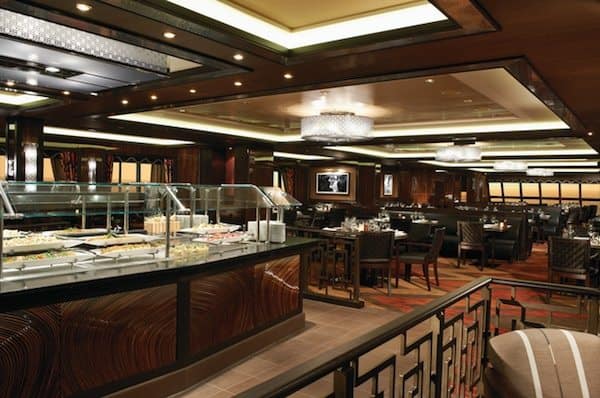 Although this is listed in the ship's dailies, it seems the vast majority of people remain oblivious to the fact that on sea days, you can head down to Moderno at lunch time for themed buffets. Not only will you find Moderno far less crowded than the main buffet, but the selections are a tad more interesting. We've been treated to Mediterranean, Indian, and German-themed meals.
2) Pastries In The Atrium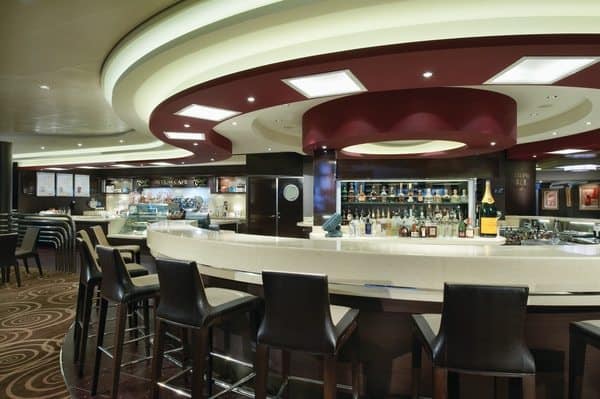 One of our favorite places to meet for a morning mimosa or bloody Mary is the atrium bar. And since we tend to sleep in and not get there until mid-morning, it's always a nice treat when a staffer wanders through with a tray of delicious treats! (As an added bonus, there's almost always something entertaining going on in the atrium, so we get breakfast and a show!)
3) Self-Serve Wine Stations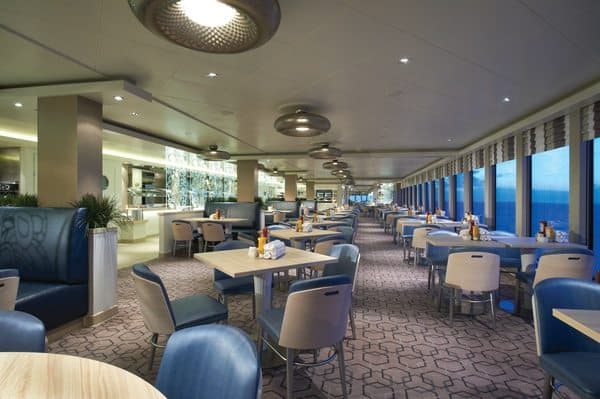 Too many people at the bar, and you really just want a nice glass of wine? Breakaway offers self-serve wine stations in both the atrium and the Garden Café. Just swipe your key card and go! But be aware: The wine dispensers are not covered by the Ultimate Beverage Package! To use that, you'll have to find yourself an old-fashioned bartender!
4) The "Hidden" Sun Deck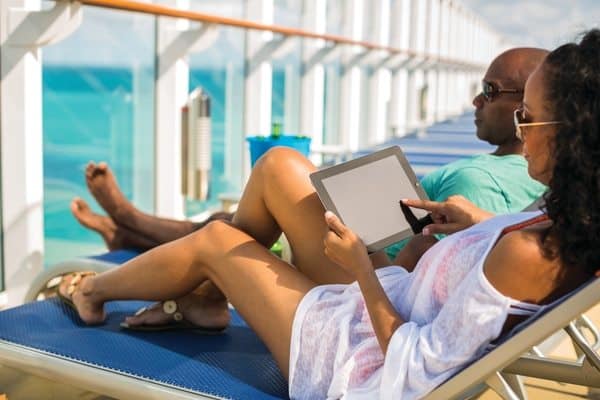 Want to get away from the pool deck — which is either chock-full of entertainment or crowded and loud, depending on your perspective — and lounge somewhere with a great view? Head all the way to the top of the ship. On deck 18, you'll find a fantastic area with lots of loungers and relatively few children. At one time, this was called a "Freestyle Sundeck," which meant it was adults only and clothing optional. While neither is true these days, it's still a fantastic place to escape for a while!
5) Mornings At Maltings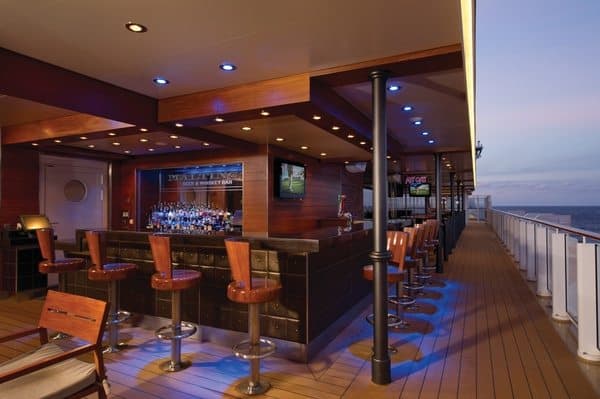 The Waterfront is the perfect place to enjoy mornings, and Maltings is the place to head if you want to sip a little coffee or nosh on a pastry while gazing out over the horizon. But be aware: This is also one of the few areas on board where smoking is allowed — one of the doors to the cigar bar opens onto the Waterfront. So if you're a non-smoker, you'll want to get your coffee and wander down the deck a bit!
6) Burn the Floor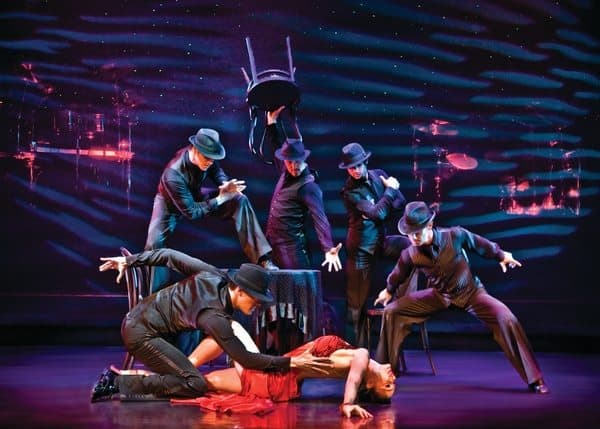 This isn't necessarily a secret, but what it might be is wildly underappreciated. Folks assuming this is simply a show featuring people dancing to pre-recorded music are missing out… big time! The wildly energetic show not only features a troupe of dancers you'll get exhausted just watching, but a live band and several terrific singers!
7) The Prime Meridian Bar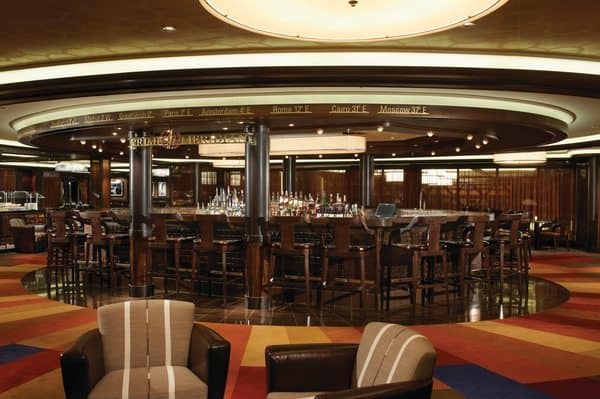 This one is easy to overlook, especially if you don't have plans to dine in specialty venues Cagney's or Moderno, which it happens to be situated between. Because it's off the beaten path — unlike Mixx Bar, which is similarly situated between the ship's two main dining rooms, Savor and Taste — the Prime Meridian Bar is a great place to meet for quiet drinks, whether before or after dinner.
Photos: Norwegian Cruise Line. Featured photo: flickr/Texas.713
Pin this!