Congratulations, you're going on a cruise. Now it's time to get packing and make sure that everything is taken care of while you are away. It's not always easy, and sometimes it is challenging to remember all that there is to do.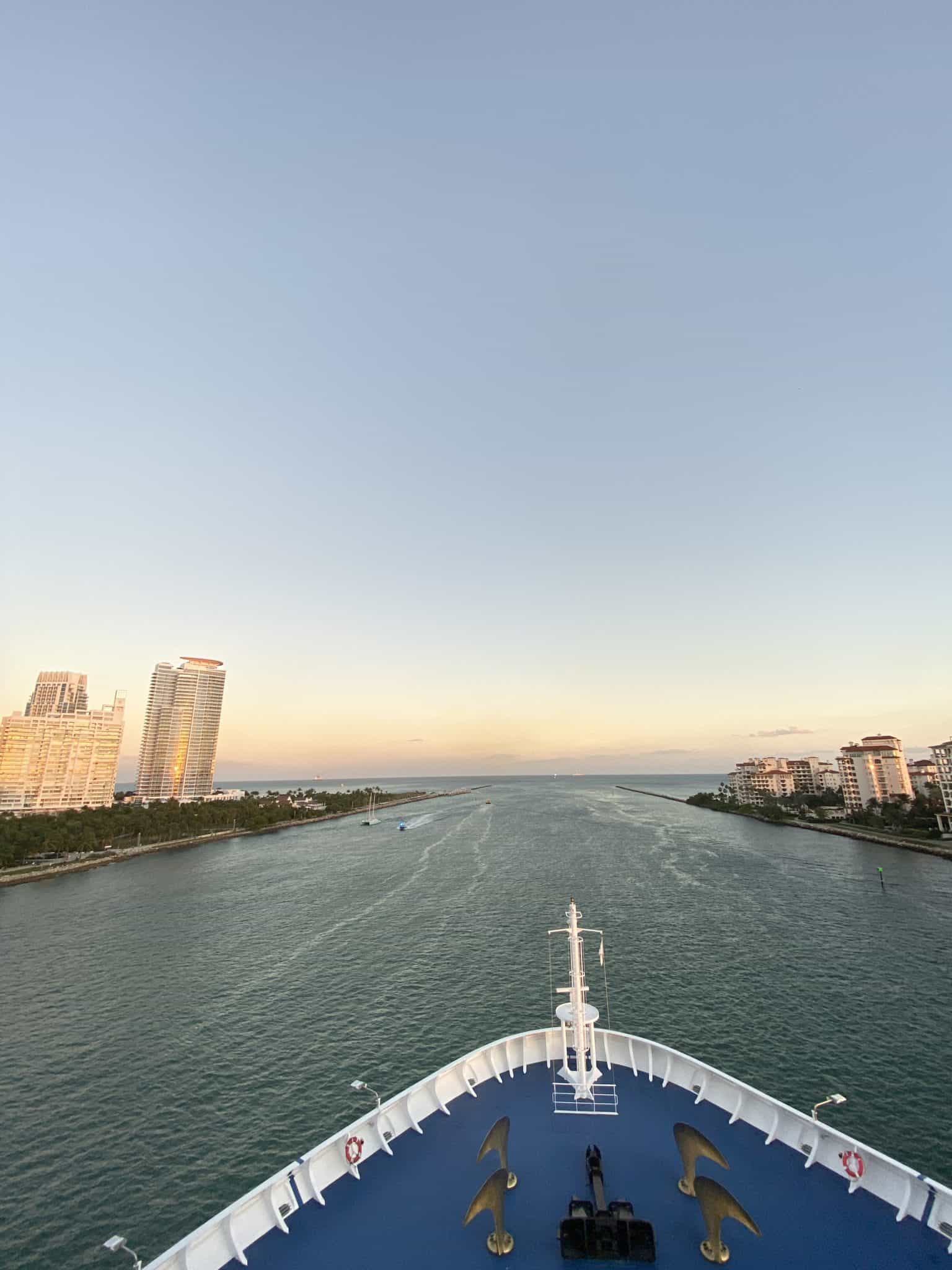 But don't stress! In this article, we'll discuss some of the most important steps to take back home before your cruise. 
1. Speak with the neighbors 
Before you leave on your vacation, one of the main things you should remember is to speak with your neighbors. This is important, as they can watch over your house and help you maintain it while you are away.
By collecting the mail and watering your plants, your home will still look lived in, making it less of a target for intruders and burglars. They can also help look after any pets you have, and of course, inform you if anything has happened while you are away.
If you don't have close neighbors, or simply don't trust them, try asking a close friend or family member for help. The last thing you want is to come home to a burglarized house.   
2. Unplug your home 
A wise idea that you should do before leaving for your cruise is to unplug all of your electronics in your home. Make sure you turn off all the lights and get rid of the timers to your heaters and air-cons.
If you're going away for more than a few weeks, you might even consider turning off your fridge as well and contacting your electrical provider. You also want to make sure you have a backup battery in case things don't turn back on when you get back home.
You can find more information about caring for your backup battery here. 
3. Clean out your refrigerator 
If you're leaving your home for longer than a week, one of the things you'll definitely want to remember to do is to clean out your refrigerator.
Make sure you get rid of any items that will go bad, so you can avoid coming home to a mess. This goes for your pantry as well. The last thing you want is rotten food tempting pests into your home.   
4. Lock and reinforce your entry points 
To help secure your home even further during your vacation away, it's a good idea to check your entry points for weaknesses and make sure they are locked appropriately.
You can install smart alarm systems to inform you of any break-ins via your phone, and even reinforce your doors with special kits.
A simple solution to secure sliding doors is to place a rod or piece of wood in the tracks so that it can't be opened from the outside.  
5. Talk to your bank  
Another good idea before you leave on your trip is to make sure you organize your finances and contact your bank. Sometimes, they may freeze your account if you suddenly start buying things in a completely different place.
By speaking with them, you can ensure that you have enough funds to get you through your vacation. It's also wise to have a little bit of cash with you just in case of an emergency. 
6. Confirm everything 
Once you've sorted out everything at home, it's time to confirm all of your bookings. This is an important step, so you can make sure that everything is paid for and finalized.
You should also make sure you book any popular experiences on board and check your tickets are valid. The last thing you want is to miss out on any shows or events.  
7. Pack 
And finally, the very last step before you head of on your cruise is to pack, of course. You should check out some space-saving tips beforehand so that you can fit as much in your suitcase as possible.
Packing cubes are a great option as they keep everything organized and save heaps of space. It would be best if you also aimed to create a checklist so that you know exactly what to pack.
Check out this list of things people forget on their cruise so that you don't miss anything.  
And that's it. Now you can head off on your new adventure and enjoy all the luxuries of your vacation. You won't have to worry about your house; you can spend more time relaxing and experience everything that your cruise offers.
Remember to take plenty of photos, explore unique islands and, most importantly, have fun.