It's pretty obvious that almost everyone ends up forgetting something here and there that they meant to bring on their vacation.
Based on people's responses in a social media group of the things they've forgotten that they wish they hadn't, we've put together a list of things you don't want to forget when packing for your cruise.
Also, some of these items you may not have thought to bring at all – so we hope this list helps.
Items People Forget on Their Cruise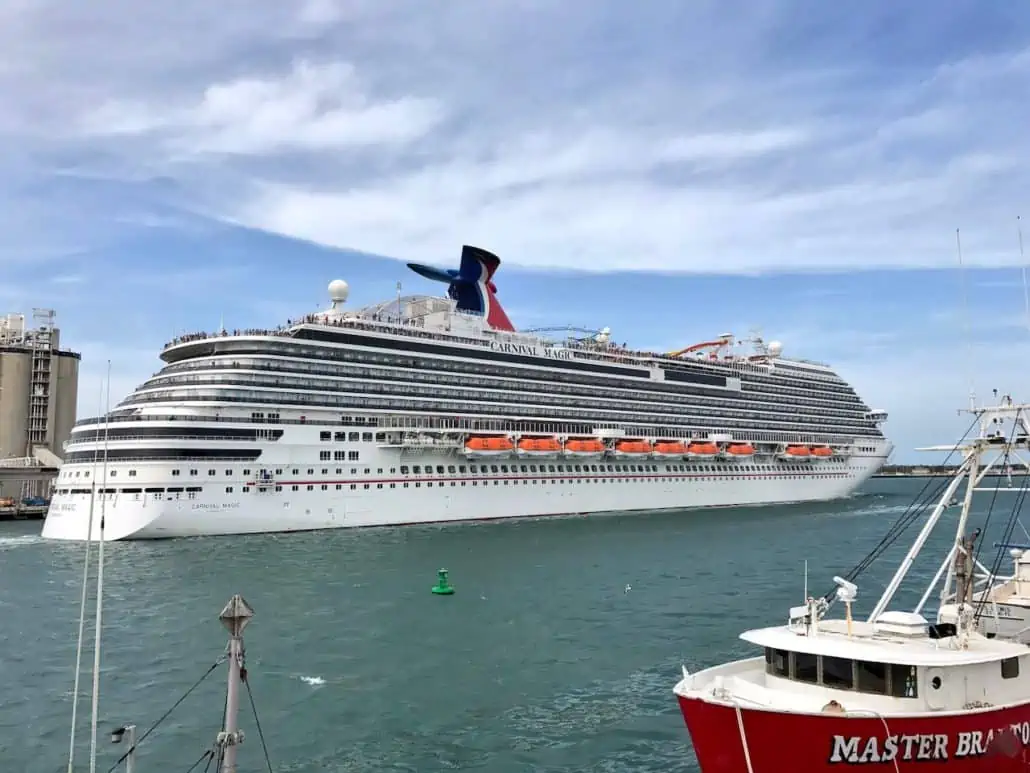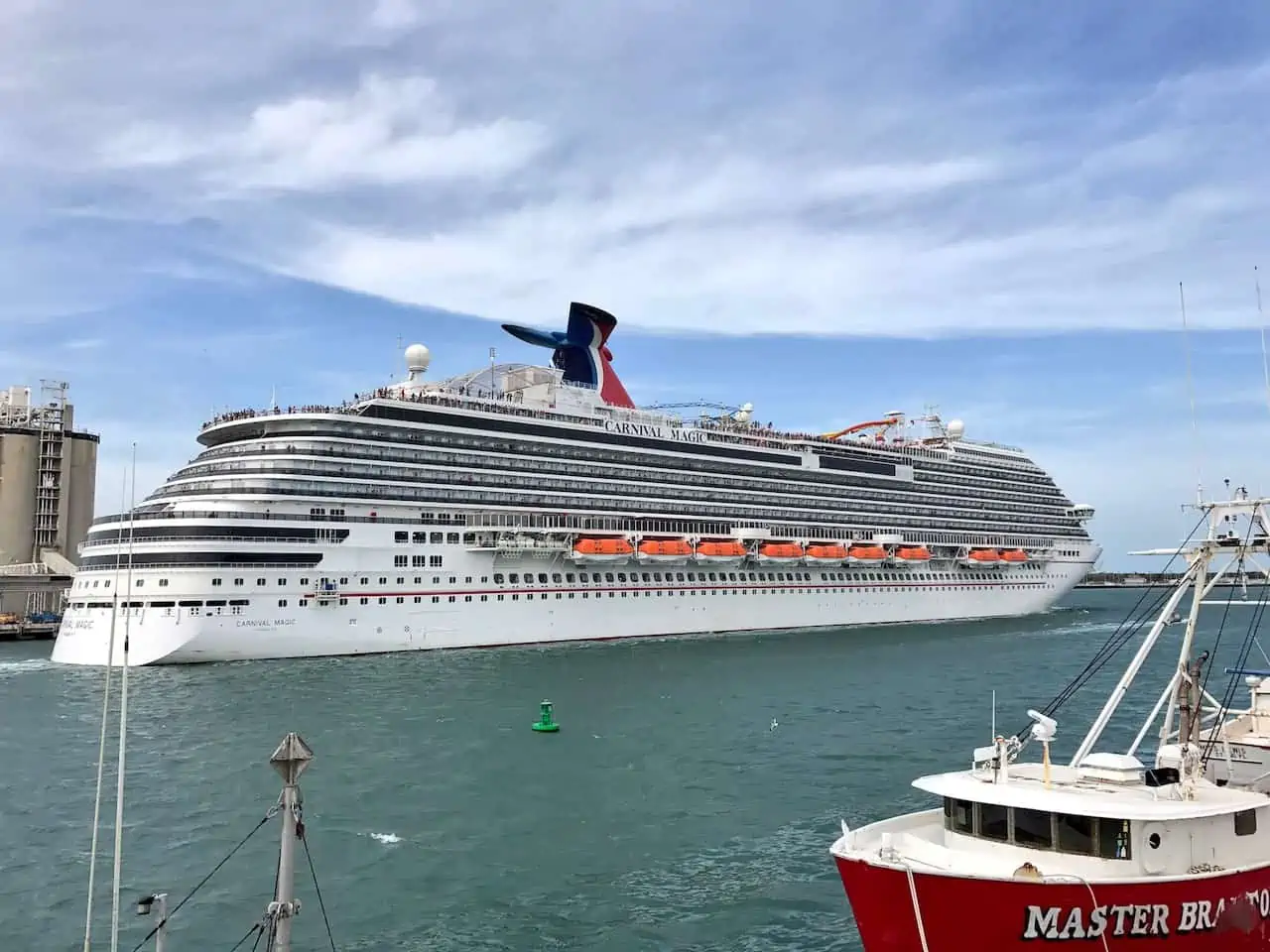 1. Highlighter for daily newsletter activities
This is a quick and easy way to ensure that you have your tentative schedule for the day down pat, and that it's easy to notice for any member of your group.
2. Towel clips for the deck or beach
Who wants their towel flying away? Not me! Use clips to hold them onto your chair so a gust of wind doesn't claim them captive of the sea.
3. Bug spray
This is especially important for any tropical ports you may be visiting, because there's bound to be a lot of little insects begging for a piece of you. (literally!)
4. Nightlight
If you're traveling with kids who may be used to sleeping with a nightlight, or an adult that likes to be able to see where they're going when they get up in an interior cabin, a nightlight can be a crucial item that you don't want to forget.
5. Power strip for more outlets
Every seasoned cruiser knows that there is usually a huge lack of outlets in the stateroom.  Bring a small power strip for extras.  Bonus points if you buy a nifty one that includes USB plugs!
6. Sunscreen
Whether you claim you "never burn!" or you're trying desperately to come back home from vacation with a sunny glow, bring sunscreen.  Chances are, the number of sunny days you have will be more than enough for a sunny glow… and you don't want to come home looking like a lobster and feeling like a fireball instead.
7. Alarm clock (most staterooms don't have one!)
While cruise ships will often offer a wake-up call for guests who want one, sometimes an alarm clock is just easier.  If you don't want to have your phone nearby for every second of your vacation, consider bringing a small travel alarm clock to use instead. You can also use your phone for this.
8. Water shoes for various excursions/a rocky beach
Depending on the ports you visit and excursions you plan, you may want to bring some water shoes.  No one wants to hobble back to the ship with sore, bleeding feet because they walked on some harsh terrain.
9. Wrinkle release spray
Cruise ships do have laundry services, but they're expensive.  For the clothes you packed so carefully that still somehow ended up a wrinkled ball in your suitcase, bring wrinkle release spray. It's a quick, easy way to have your clothes looking presentable again.  And before you ask, irons aren't allowed so don't consider bringing your own.
10. $1/$5/$10 dollar bills for tipping or buying souvenirs in port
Often the little shops and markets near a cruise ship port or around town will not take any form of plastic, so bring some cash.  In some ports you will be able to use American dollars, and in other ports you'll have to exchange.  Either way though, you'll be prepared.
11. Small fan
Many, many people need a fan blowing to sleep soundly.  If you're one of these people, or you just tend to get hot during the night, bring a small one.
12. Seasickness pills or bracelet
There are many forms of seasickness relief.  Some swear by ginger, others by Dramamine, and then there's the SeaBand bracelet crowd.  Consider bringing some form of aid that works best for you, in case the rocking of the ship ends up getting to you.
13. Reusable water bottle
Instead of buying water bottles each day you head into port or for your stateroom, bring a reusable one from home.  This way, you'll always have a container for some thirst-quenching goodness if you happen to pass by a drinking fountain, and will also be able to refill it in your stateroom, too.  The big bonus here is: you won't be using up tons of unnecessary plastic with disposable ones.
14. Hat
A hat gives you a two for one.  Not only will you be probably protecting most of your neck and face from the sun, you'll also lighten the load on your eyes if you forget your sunglasses on the ship.  Plus, hats can just add so much style to a vacation outfit!
15. Safety Pins
Whether it's clipping your towel around your chair on your balcony so it doesn't fly away, or pinning in some shorts that you realized are a little bit loose on you, there are hundreds of uses for safety pins.  So to be prepared for any situation big or small, stash a few just to be on the safe side.
16. A jacket/sweatshirt
Yes, even on Caribbean cruises it can get chilly in the evening!  This is pretty much a given for Alaska/Canada/Europe voyages, but keep in mind that you should probably bring something a bit warmer for southern itineraries too.  It's always a good idea to have it on hand, even if you never use it. (But you will!)
17. Band-Aids
For the occasional scratch, cut, and even bug bite you just put anti-itch cream on, a band-aid can always prove useful.  Sure, ship crew would probably be able to get one for you if you asked, but it's just easier to already have them on hand.
18. Conditioner and shaving cream
Most cruise lines only offer shampoo, bar soap, and body wash in your stateroom bathroom.  Be sure to bring your other essentials, like conditioner, shaving cream, makeup remover, and lotions.
19. Wristwatch
Especially helpful if you've locked up your cell phone and aren't glued to it during your cruise, a watch is always good to have.  Be sure to keep it set to the ship's time throughout your voyage, so you always know what time you need to be back before sail away while in port.
20. Nail Clippers
This doesn't really need much explaining.  If you'll need nail clippers during your voyage, be sure to bring them.
21. Sunglasses
Who wants to squint through beach days, and be scrunchy-faced in all of your tropical photos?  No one, that's who.  Plus, it's so much better for your eyes to have sunglasses – be sure to get ones that have UVB protection.
22. Laundry bag for dirty clothes
Instead of throwing all of the dirty clothes in the corner (guilty!), bring a pop-up hamper or durable bag for laundry.  It'll keep your room looking cleaner, which is good for your room steward, too.  They probably don't need to see your dirty underwear.
23. Comfy walking shoes
For those long walking tours or shopping along a cobblestone street in Europe, you'll want comfy shoes made for walking.  'Nuff said.
24. Lint roller
Another peril of jamming all of your things into just a couple of bags is dust, dirt, pet hair, etc. is going to probably end up on some of your clothes.  Bringing a small, travel-friendly lint roller means you're totally prepared for that. Level: expert.
25. Ibuprofen or other pain medication
Whether it's a headache, stomachache (let's be real here, it is a vacation with lots of drinks and unlimited food), cramps, or tense legs from walking all day, you'll probably want some pain relief. Be prepared and bring your medicine of choice.
26. Over the door storage hanger
Frequent cruising families swear by these.  If you're traveling with more than say, two people, this is a must-have.  All of the little essentials, knick-knacks, accessories, and even small clothing items can go in one of those over-the-door shoe storage hangers and help you keep your sanity in tight quarters with multiple family members.  It's even better if it's a see-through one.  Curb the clutter: preserve sanity.
27. Umbrella
Depending on your destinations, you may want to bring an umbrella.  If you're headed to Australia during the rainy season, or anywhere in Europe you should probably consider whether you have room for one.  They fold up into such tiny sizes these days, so you'll likely have room and it'll likely be worth it.  Just don't forget to actually bring it into port.
28. Sticky notes
Sticky notes and magnets kind of go hand-in-hand.  Sticky notes are perfect to leave little notes for your cabin-mates on where you'll be, what time to meet for dinner, etc.  Magnets are good for hanging the daily activities newsletter on your wall, as well as anything else you find important.  The cabin walls are metal, so your stuff can go just about anywhere.
29. Lanyard for key card
On almost every cruise ship, your key to your room (and to buy stuff) is a card the crew gives you before you even board.  Instead of trying to keep it from falling out of your pocket or stowing it deep in your wallet, buy a lanyard.  The crew will even punch a hole in your card for you if you ask nicely.
30. Razor
This probably isn't necessary to mention, but just in case anyone is likely to forget: bring a couple of razors!  If your ship sells them, I can guarantee they will be very expensive.
31. Laundry detergent
If you do plan to do laundry on board your ship, be sure to bring a travel-sized laundry detergent or a few of those little pods.  Once again, if you have to buy it onboard it will be outrageously overpriced.
32. Disinfecting wipes
For everything from your TV remote, to your bathroom counter, door handles, and more, sometimes it's better to be safe than sorry.  Yes, stewards do clean the cabins, but it's hard to know what surfaces they pay extra attention to, and how hurried they are on any given day.  If you're prone to sickness or would just feel better about it, bring some wipes to do your own dirty work.  (I would also suggest giving your cabin an extra wipe-down if you know a Norovirus outbreak occurred on the voyage before yours.)
33. Ziplock bags
For anything from a child's soiled clothes, to keeping your cell phone and camera safe on the beach from sand and surf – ziplock bags have nearly unlimited uses.  Stash a few in your bag just to be prepared.
What else would you suggest packing for a cruise vacation? Let us know in the comments below!