Depending on who you ask, a trip to Nassau could either be a way to check out sights only seen in the islands or an excuse to stay on the ship.
Regardless of what you choose to do, here are seven things everyone knows about Nassau.
1. Atlantis is there
It's that big castle-looking building to the left-hand side when you pull into port and it can be seen for miles. It's easy to get there by taxi or a water taxi ($8 RT) and offers a lot of awesome spots for photography.
2. Atlantis is expensive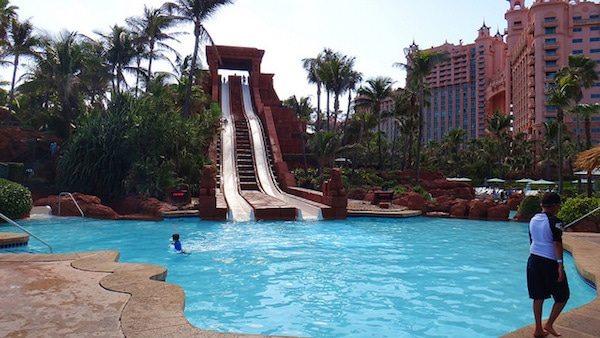 Try getting a burger and a beer from the bar in Atlantis, and you'll soon find out that you'll be dropping more than $20. Or better yet, head over to the water park where you'll spend over a hundred dollars per person.
3. Señor Frog's is a staple
Funny balloon hats, overpriced drinks, and drunken cruisers – we've all been there (and probably had a great time doing it). You can see this venue from the ship so there's no reason not to check it out.
4. Conch is nature's viagra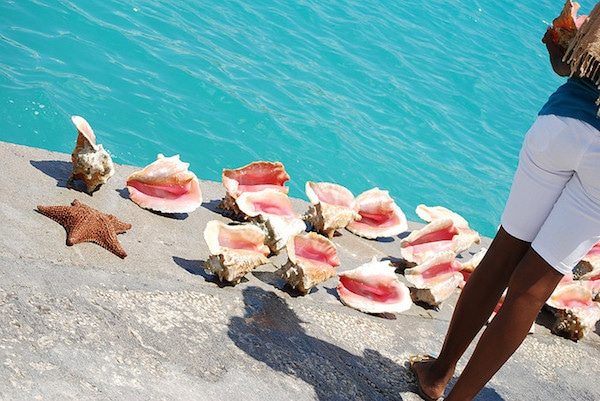 Just ask any local. Instead of going for the little blue pill, head to one of the local bars or stands and grab yourself a bowl or two of conch.
5. They braid your hair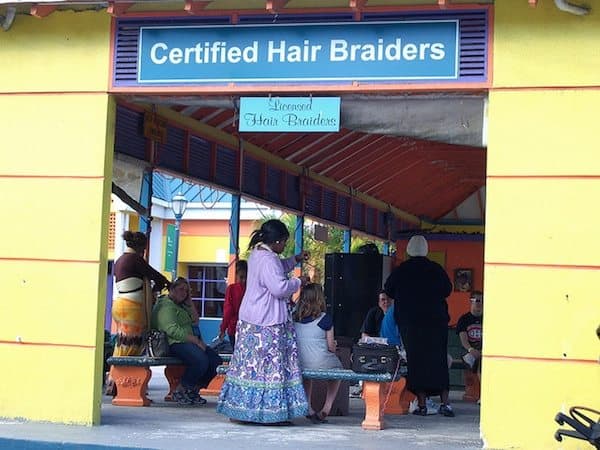 "Can I braid your hair, pretty lady?"
It's the first thing you hear when you walk through Festival Plaza in Nassau. But buyer beware, it can cost you more than you think. There are horror stories from people paying up to $140 for 40 minutes of hair-braiding – another reason why I shave my head.
6. Straw Market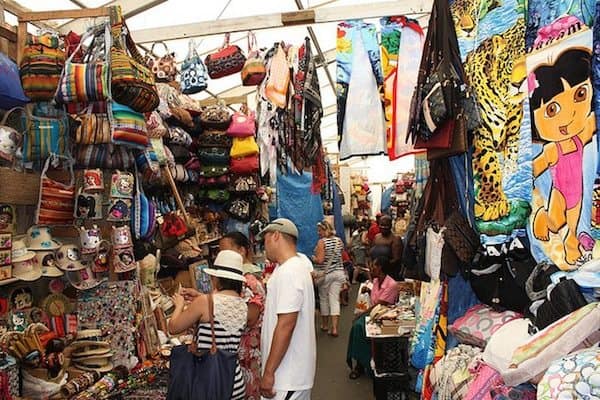 Whatever you're looking for, chances are the straw market has it. From pirate banks, flasks, beads, and t-shirts – you can get it at the famous Straw Market. And, if you're bartering skills are good, you might be able to get it for half the price.
As soon as you step foot off the ship, people are waiting to take you on a tour.
7. Junkanoo Beach is free
Instead of buying an island tour, you can walk down to Junkanoo Beach and lounge all day… for free. It's about a 15-minute walk from the cruise ship, just down the street from the Colonial Hilton, right next to the Fat Tuesday.
This spot is perfect for the budget traveler.
What do you know about Nassau?