Royal Caribbean took pretty much everyone by surprise this morning with the announcement that they were buying a controlling interest in Silversea Cruises. The deal — which will see Royal Caribbean acquire a 66.7 percent equity stake in Silversea at a cost of $1 billion — is expected to be finalized sometime before the end of the year. But what was behind this move, and what will it mean for the future of both companies?
What We Know About Royal Caribbean's Major Stake in Silversea Cruises: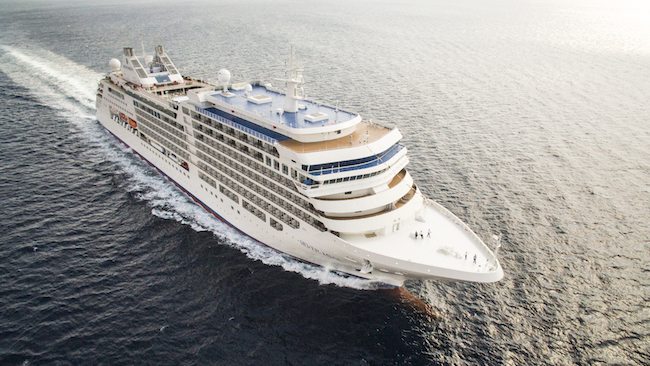 The decision was not made lightly.
In deciding the course of the company founded by his father, Silversea's Executive Chairman Manfredi Lefebvre acknowledged a major factor was his relationship with Royal Caribbean's Chairman and CEO Richard Fain. "Over the past 20 years," Lefebvre said during a conference call, "we have developed a very unique, personal relationship."
Silversea will continue to be an ultra-luxury brand.
"To operate in the luxury space," said Lefebvre, "is to know how luxury is evolving. it is to understand that luxury today is not about buying another watch, but it is to live the experience of a lifetime with your family. To attract costomers who expect the best, you must learn to identify the best." It was the fact that he and Fain share a similar vision in this regard that sealed the deal, so to speak.
Royal Caribbean needed exactly this brand for its portfolio.
"Today," said Fain, "we wow large and multigenerational families with the world's largest ships, like Symphony of the Seas. We also offer awe-inspiring modern luxury getaways aboard sophisticated ships like Celebrity Edge. We encourage our guests to immerse [themselves] in the unexpected destinations aboard a luxury boutique vessel like the Azamara Pursuit. And now, we will also be able to offer an all-suite, all-inclusive luxury trip with only a small number of other guests on a once-in-a-lifetime Silversea expedition. So you can see how this crown jewel completes us."
There are new ships on the way.
"One of the main reasons of going into this," said Royal Caribbean's CFO, Jason Liberty, "is that we want to take part in this luxury and expedition segment." To that end, two new ships currently on order, one to be delivered in 2020 and the other in 2021, will be joining the Silversea fleet. Currently, the line has 9 all-suite vessels.
Royal Caribbean believes this is a natural fit.
"When you survey our guests, especially our high-yielding guests," said Liberty, "Silversea really stands out as a vacation alternative or cruise alternative that [they] are taking, especially when they're not traveling in multigenerational ways."
It's a win/win for both brands.
Royal Caribbean is obviously adding an already-established high-end line to its roster. But what does Silversea get out of the deal? "While Silversea has succeeded in establishing itself," said Fain, "we believe that we can leverage our global footprint and distribution capabilities to accelerate the growth of the brand, expand the fleet and grow earnings and returns."
Royal Caribbean is looking to travel agents for help.
Saying that they were proud of the strong relationship they have with agents, Fain hoped they would "help raise awareness of our newest brand" while benefiting from the ability to offer their clients something that Royal Caribbean didn't previously offer.
Featured photo: Silversea Cruises